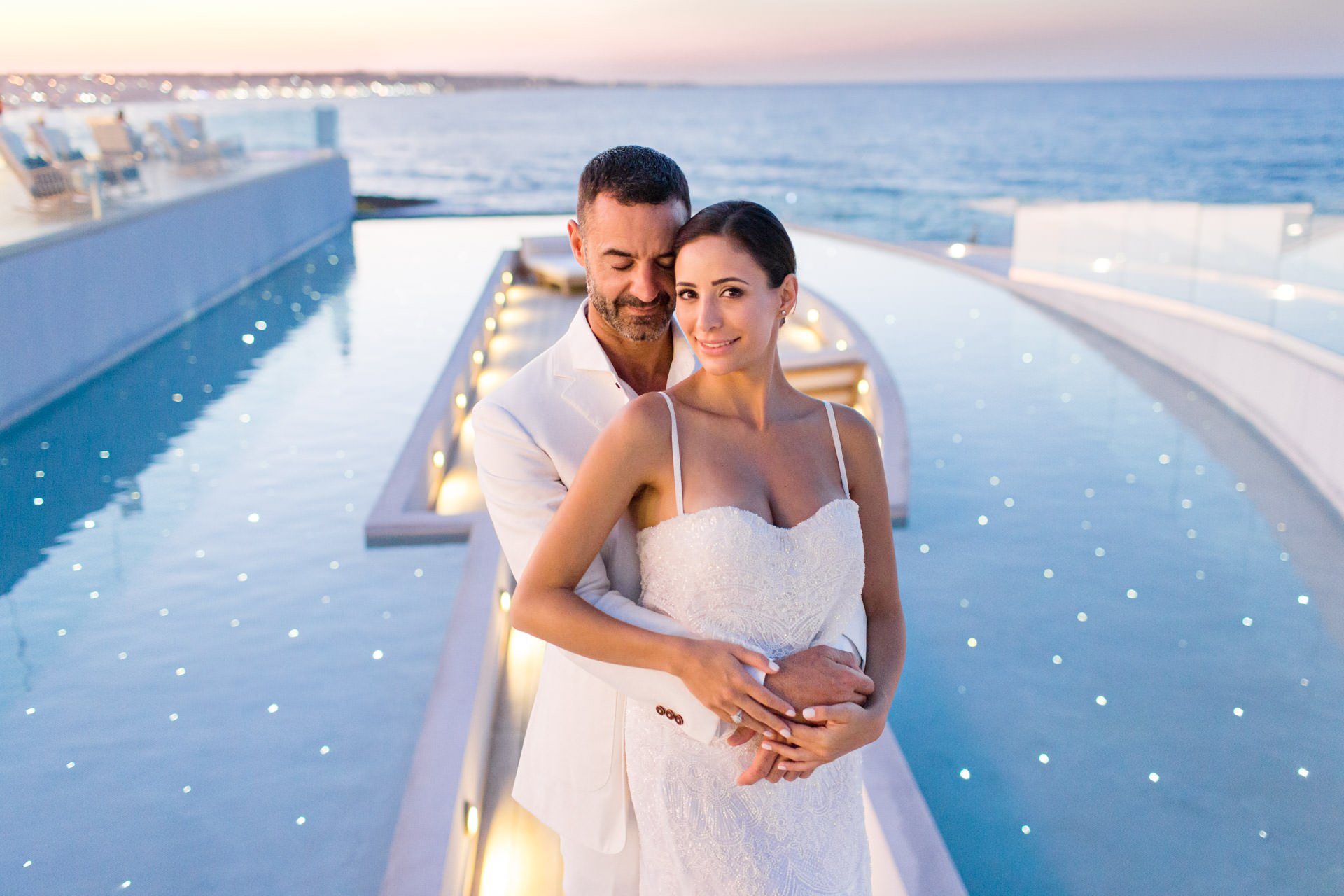 Getting married in Greece!
Getting married in Greece is like bliss to couples and the guests are delighted to be a part of a well-planned and unique wedding. Greece is one of the most adored destinations in the whole wide world and one of the best wedding locations. It has beautiful islands, countless beaches, terrain of mountains and lust green forests.
Between the words you will see photos from a lovely wedding in Abaton resort.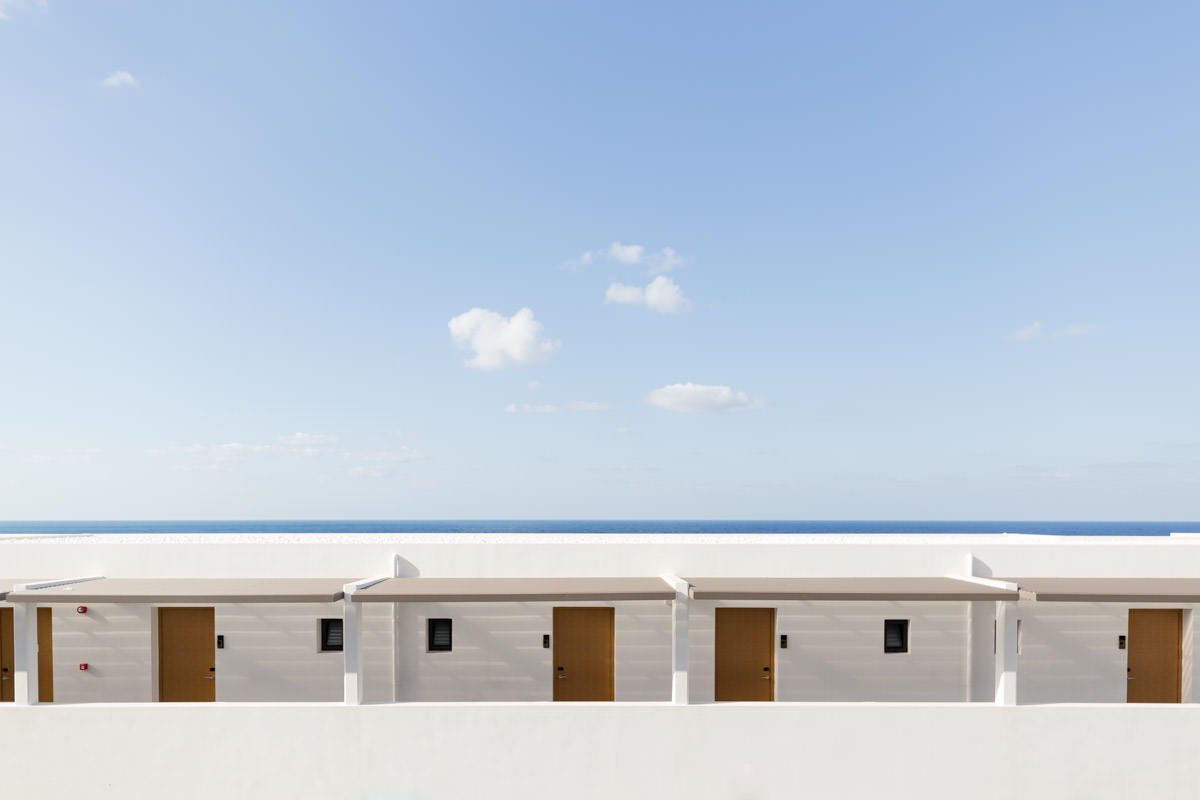 Getting your wedding arranged in Greece is a complete blessing! Greece is the ultimate destination for sun, sand, sea and of course the delicious food. If you are thinking of getting married in Greece then the whole experience will be like a dream.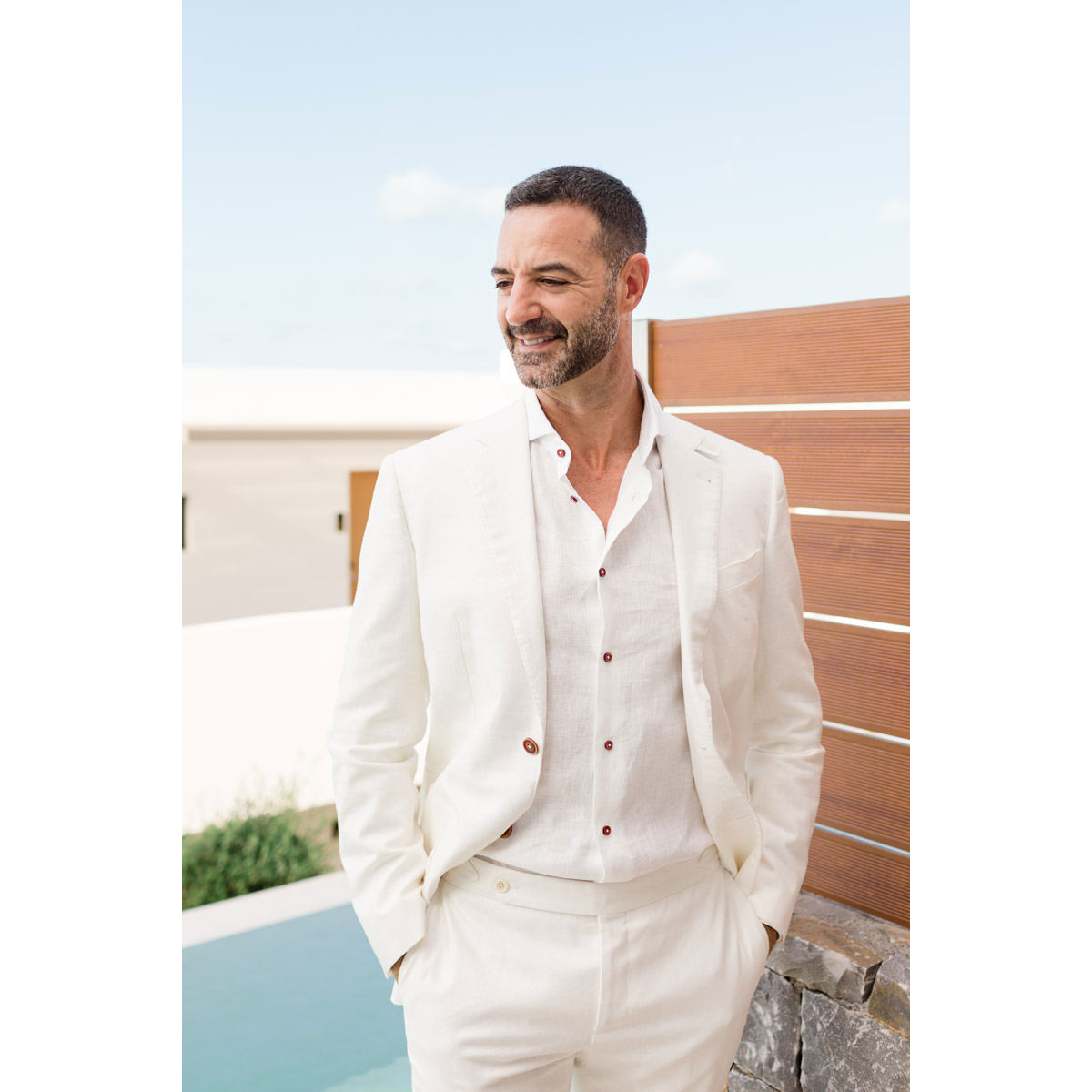 An added bonus is that it is also one of the best honeymoon locations in the whole world so you can directly jump on to your honeymoon schedule. With the right planning, set up, professional help and efforts you can have a magical wedding for yourself, and rest assured that your wedding album will be full of magnificently captured pictures.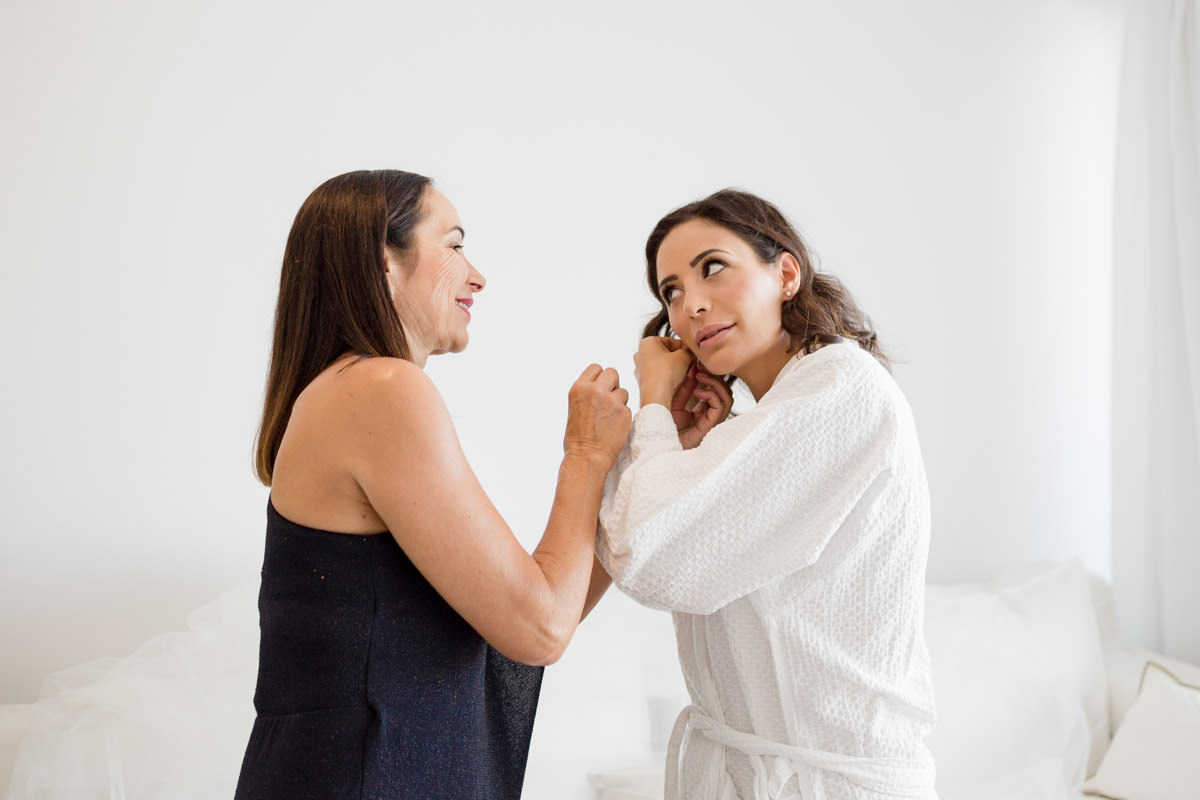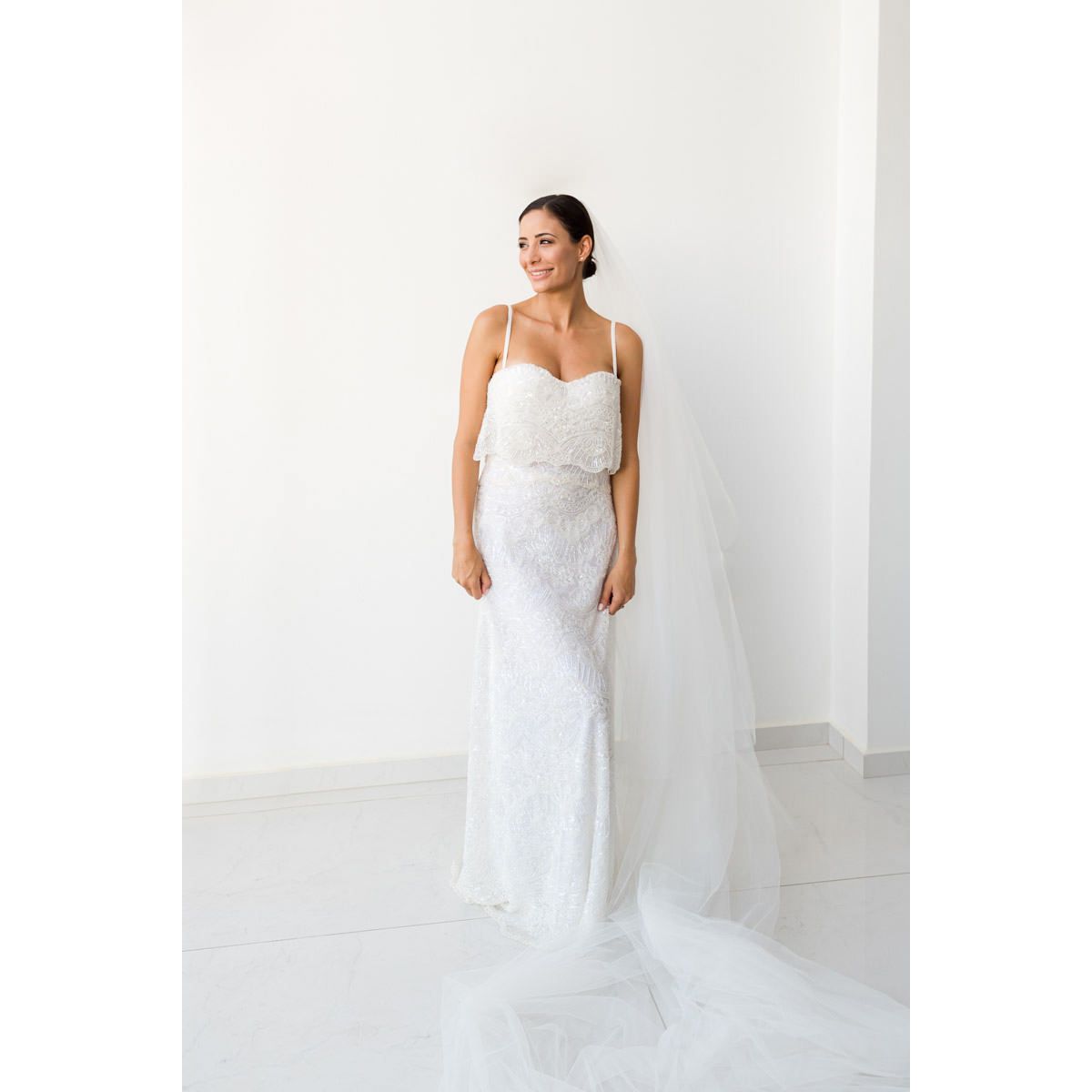 WEDDING PHOTOGRAPHY
Wedding Knots are unique; everyone wants to make their wedding memorable. Since you are getting married in Greece then such a dreamy and extraordinary wedding should most definitely be captured by a professional wedding photographer in Greece.
Destination weddings are so special and everything has to be perfect that day. For that you need a photographer who will make sure that you will enjoy your wedding in Greece capturing the right moments in an exceptional way.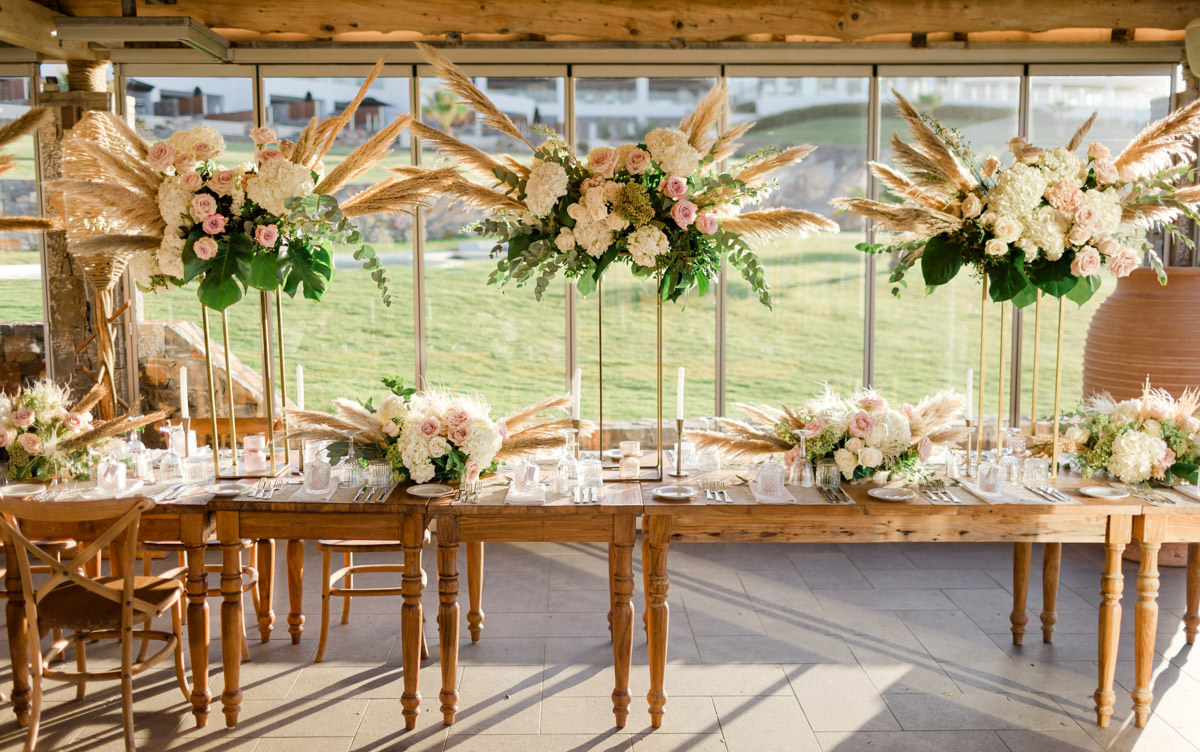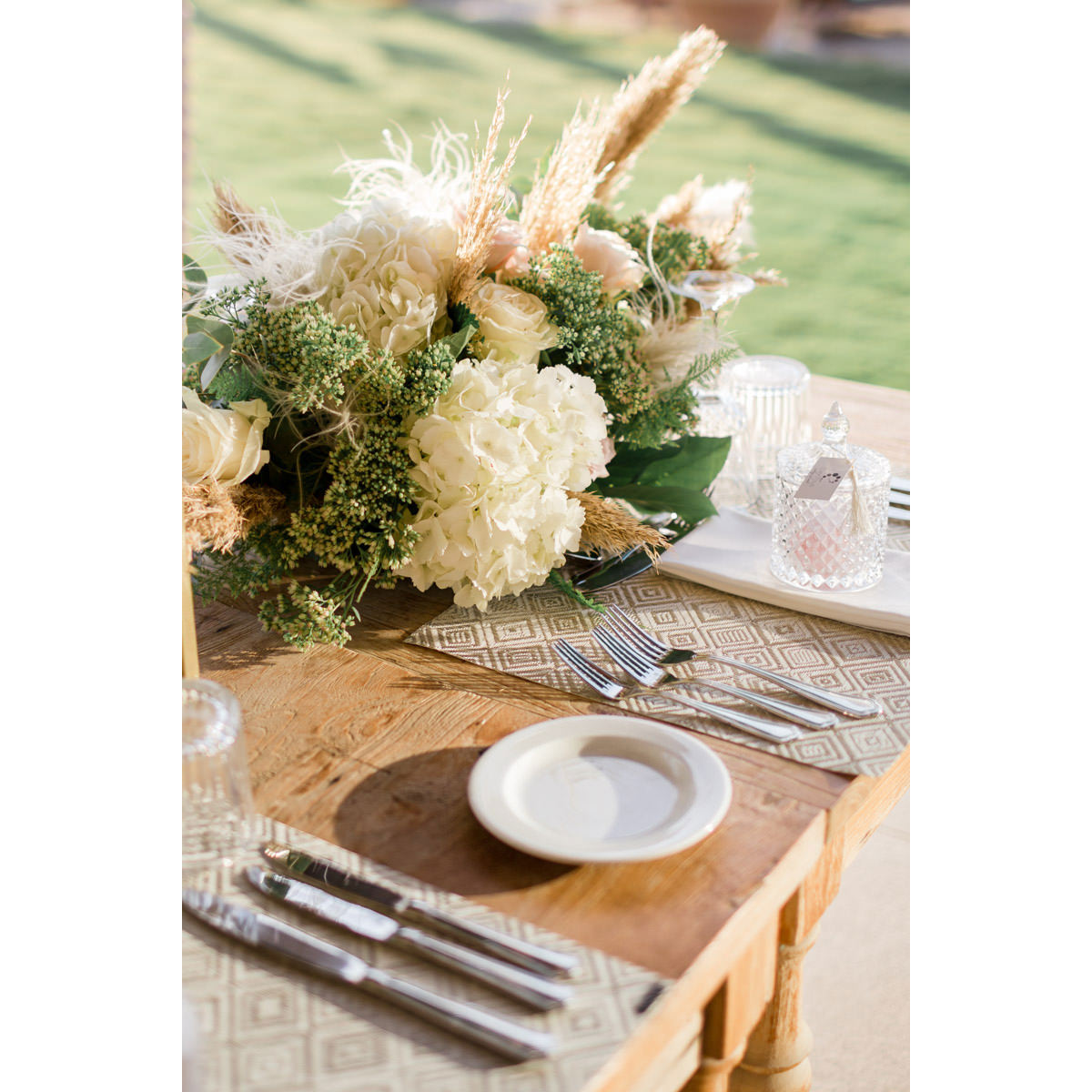 The whole process begins with capturing the wedding preparations individually. The photographer is there when the bride and the groom are getting ready documenting the mood and the feelings before the ceremony. The decorations, the scenic beauty of nature, the set-up and the arrangement of the venue are also very important elements to have. In addition, the candid moments of the couple during the wedding and their natural expressions are so significant in wedding photography.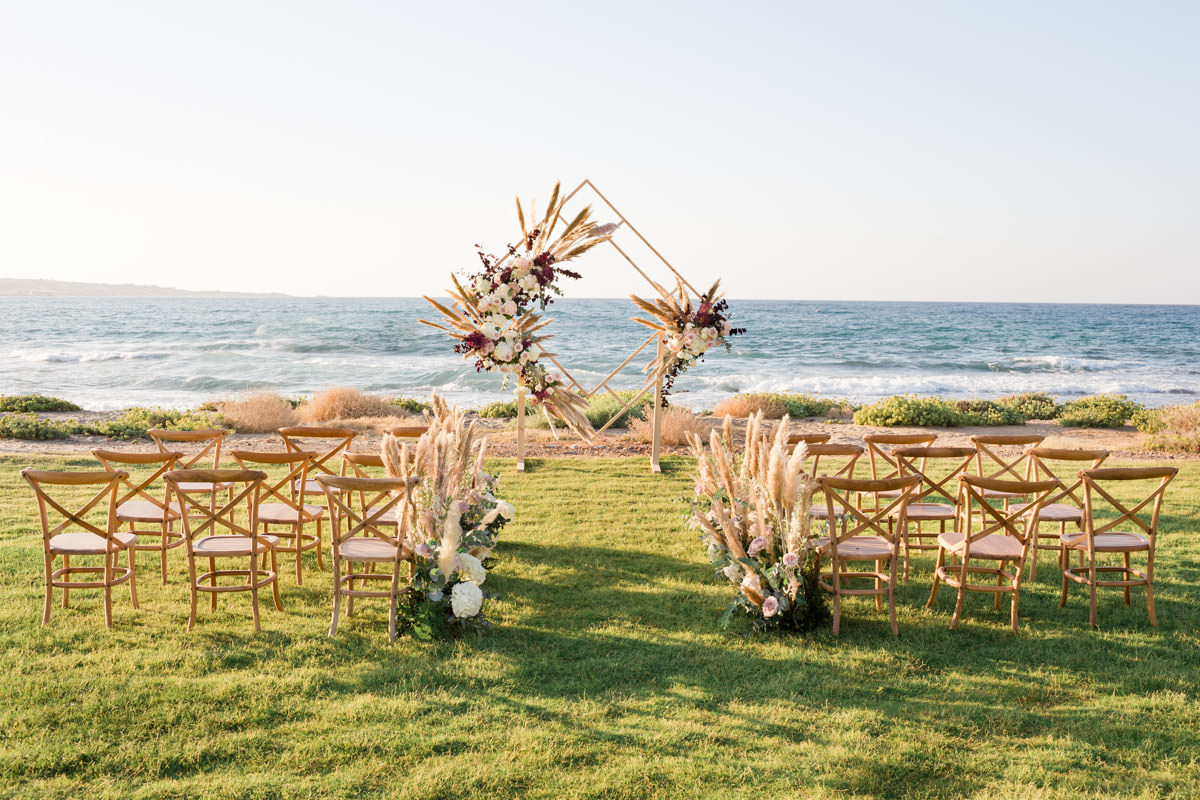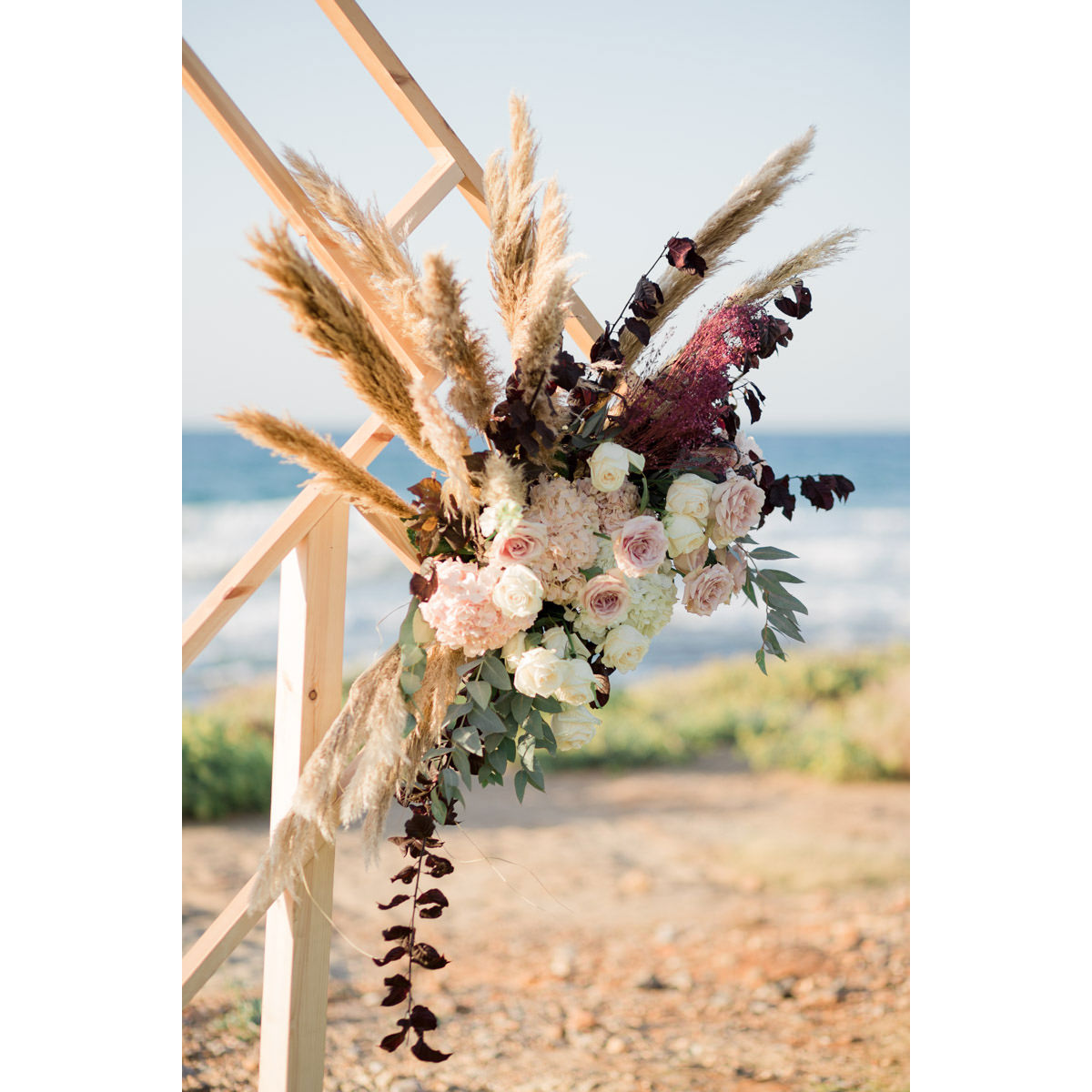 Later on, the photographer captures some family photos and of course some portraits of the couple in different settings and backgrounds. Finally, documenting the reception, the dinner and of course the party time, offers so many memorable shots.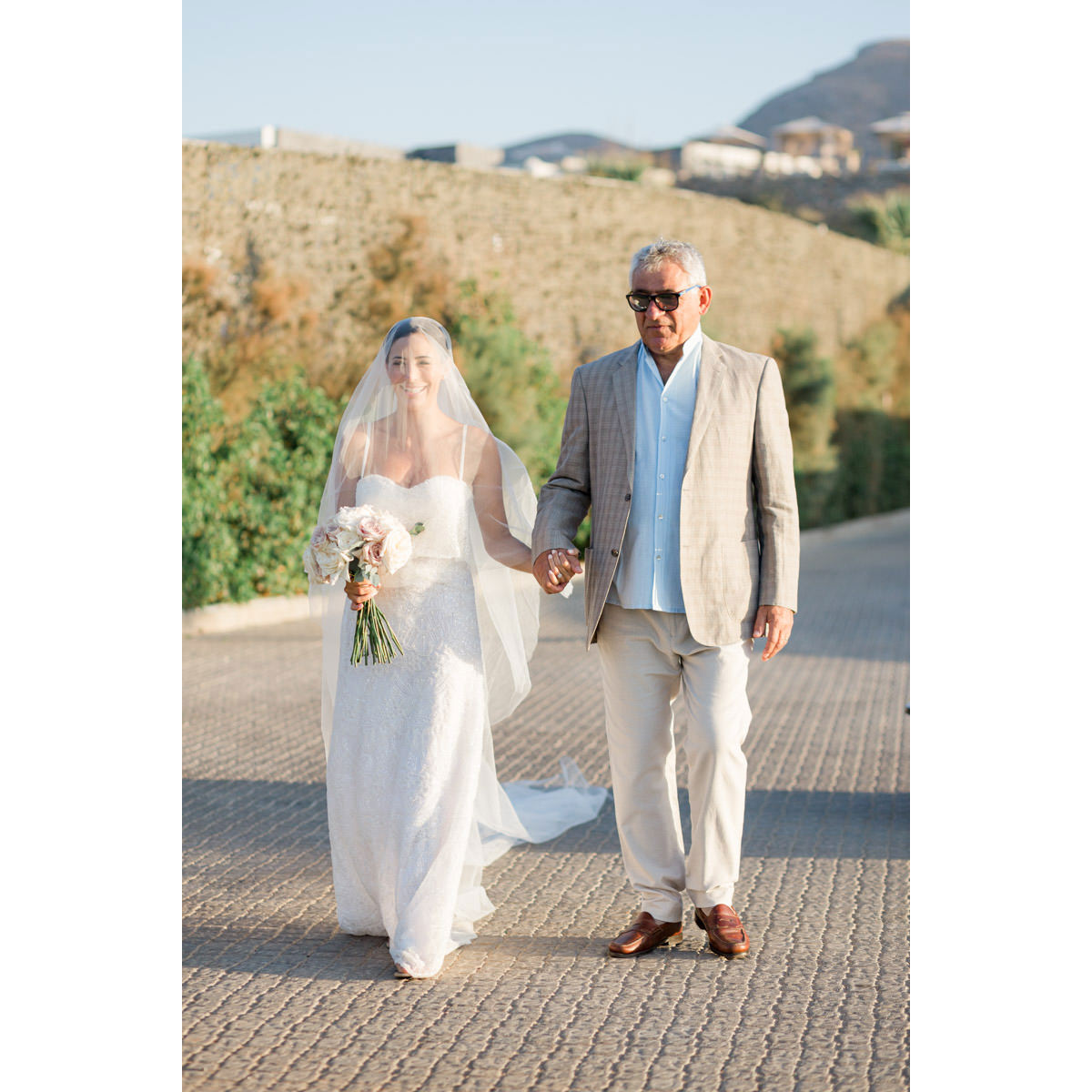 WHAT KINDS OF WEDDINGS CAN BE CARRIED OUT IN GREECE?
Weddings that are carried out in Greece can be religious, civil or symbolic. Sometimes it can even be a combination of them. You can even add a bit of a modern texture to the whole wedding by arranging with an alternative approach. An official takes care of the civil wedding ceremony in Greece, a priest sees to a religious wedding and a celebrant performs the symbolic wedding ceremony. All the customs are followed as per the religion and modifications are done as per the request of the couple.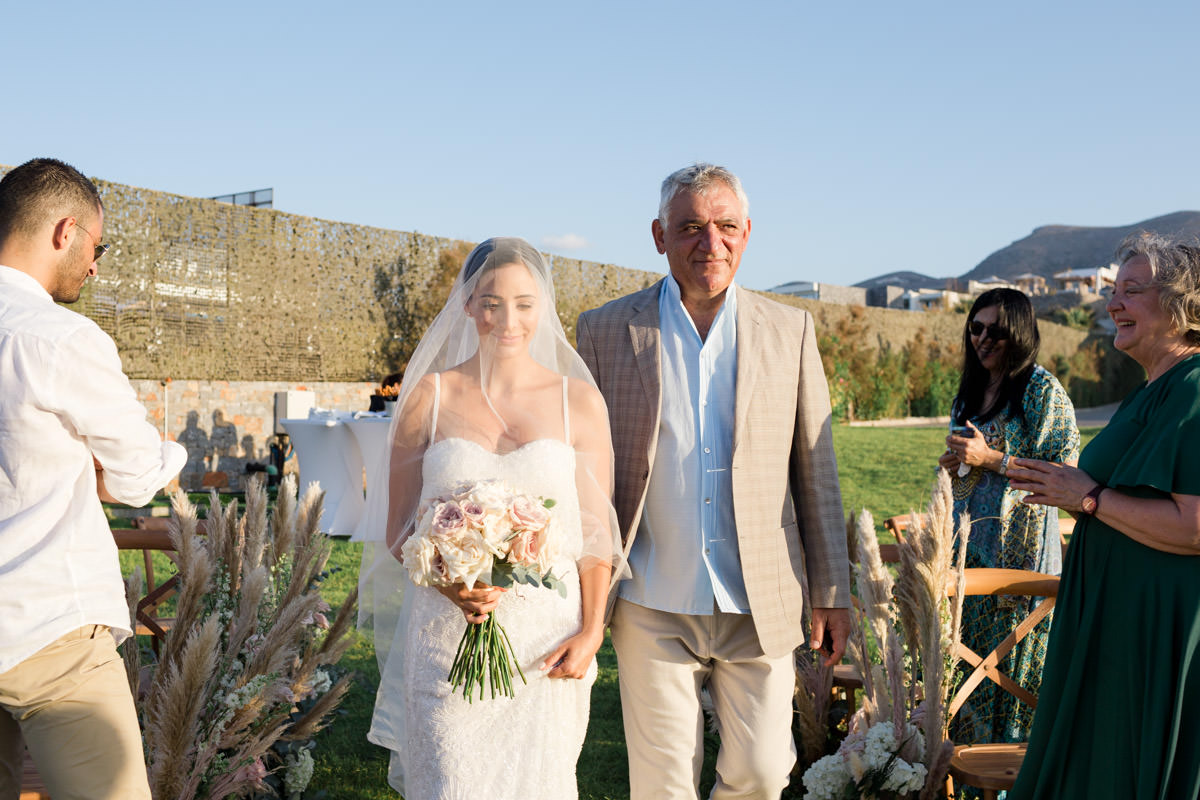 All sorts of traditions are followed over in Greece. Some of their customs might be very different as compared to the place where you come from. Following them is up to you. The after party can be done in a very informal manner and that is the time when you do not need to follow any customs or traditions!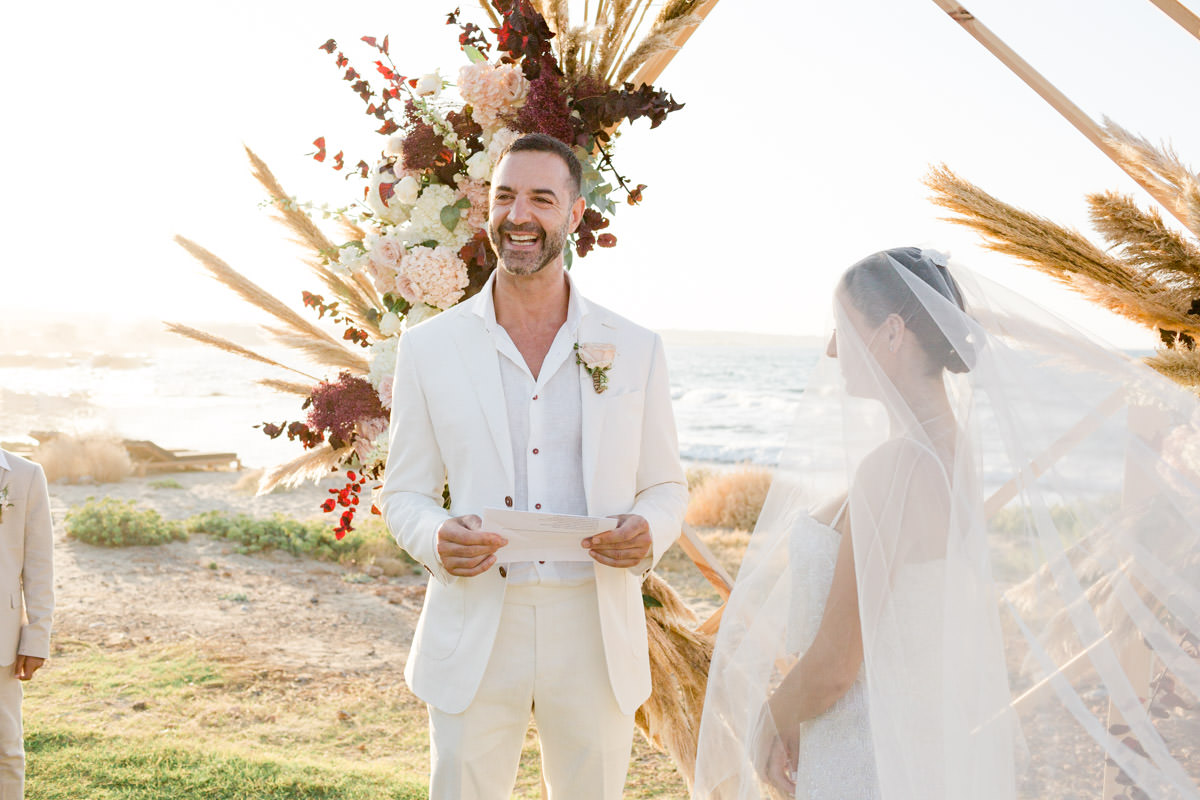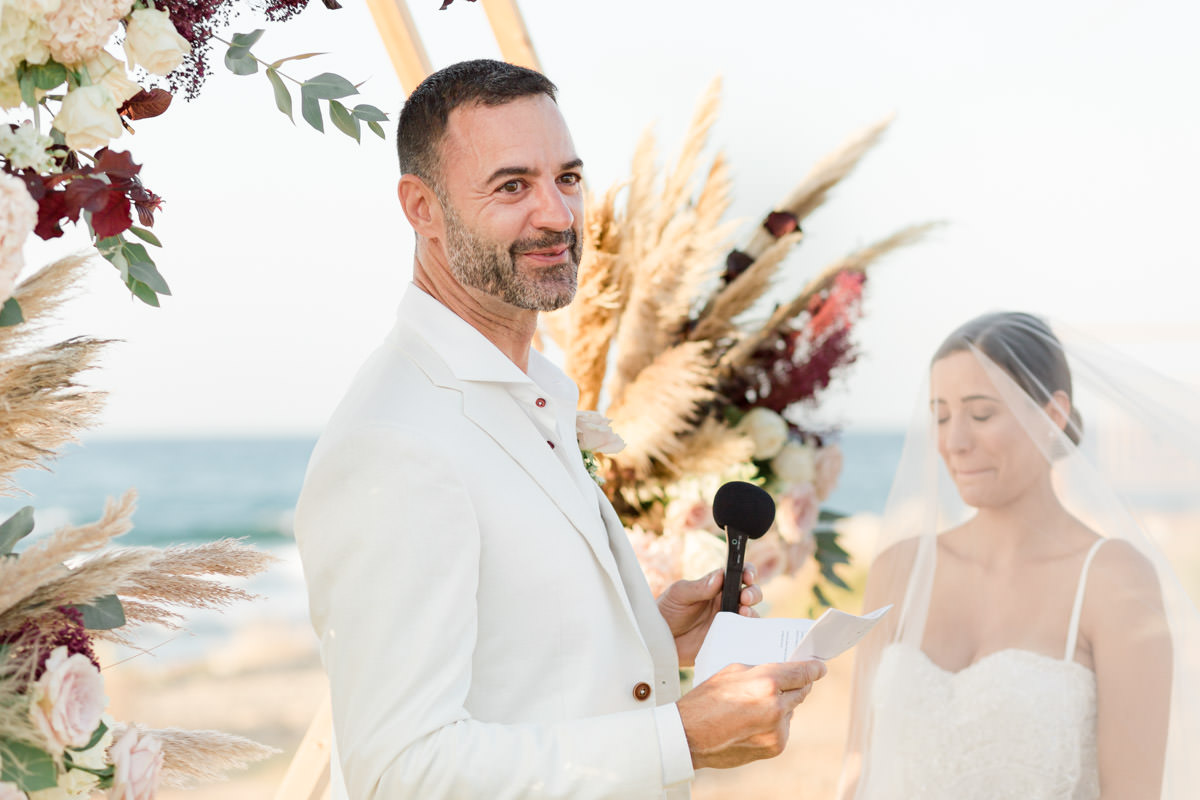 If the wedding has to be legalized then an official or a priest should carry out the ceremony. People come over from all over the globe to get married in Greece so there are a few legal procedures that you need to follow and get your documentation sorted before the wedding.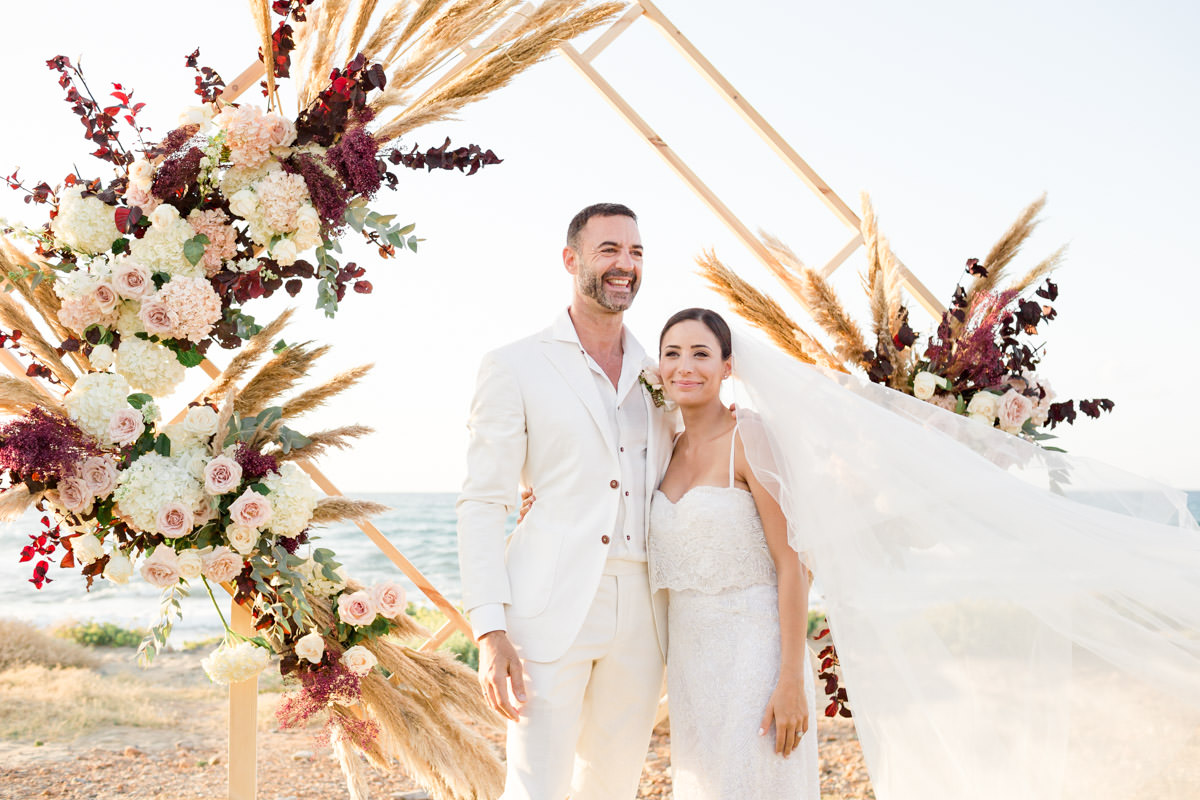 WHY YOU SHOULD GET MARRIED IN GREECE?
1. Availability of different surroundings and settings
In Greece, you can get the perfect sunset portraits and the most scenic and artistically charming wedding photographs due to the lovely blessing of Mother Nature; every sunset in Greece is beautiful and is worth holding your cameras in your hands. Greece has the right venue for all sorts of demands, be it a sunset view, monumental look, church wedding, beach wedding, wedding in the woods! The wedding venues in Greece are offer a unique experience.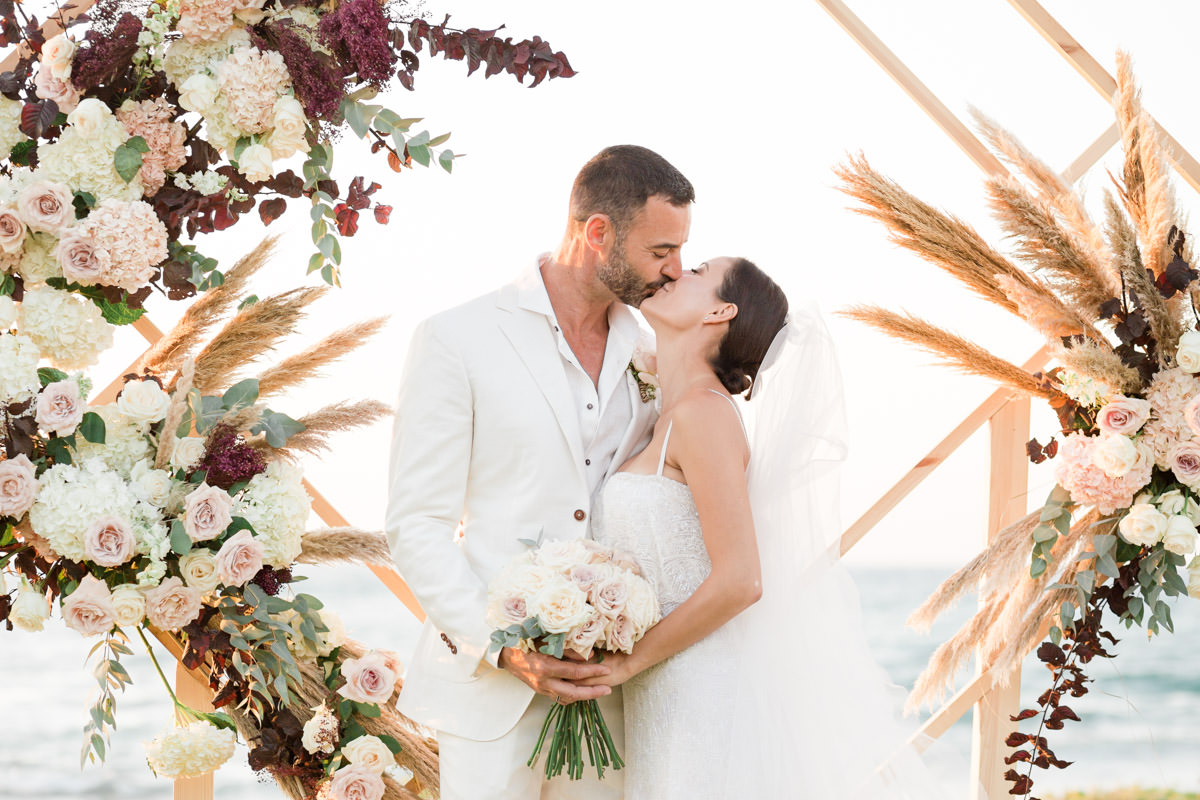 2. Charming hospitality and Greek culture
The Greek traditions and the hospitality offered by the country are well known. The people in Greece are extremely warm and welcoming; they are always there to help you out with anything that you need. Of course the historic importance of the Greek mythology is quite famous so the Greek folks will always have stories to narrate and wisdom to share. They talk about the places of historic importance very enthusiastically.
3. Food and Drinks
The Mediterranean food found on the Greek platter is healthy and is very delicious and one of a kind. You can opt for the traditional Greek cuisine or you can get creative and look up for more options. You will surely get the food that you desire to be served on your wedding day or otherwise too. The country is completely surrounded by sea for most of its parts so sea food takes up a huge part of the Greek Cuisine. Olive oil is consumed on a large scale and hence becomes a part of variety of Greek dishes.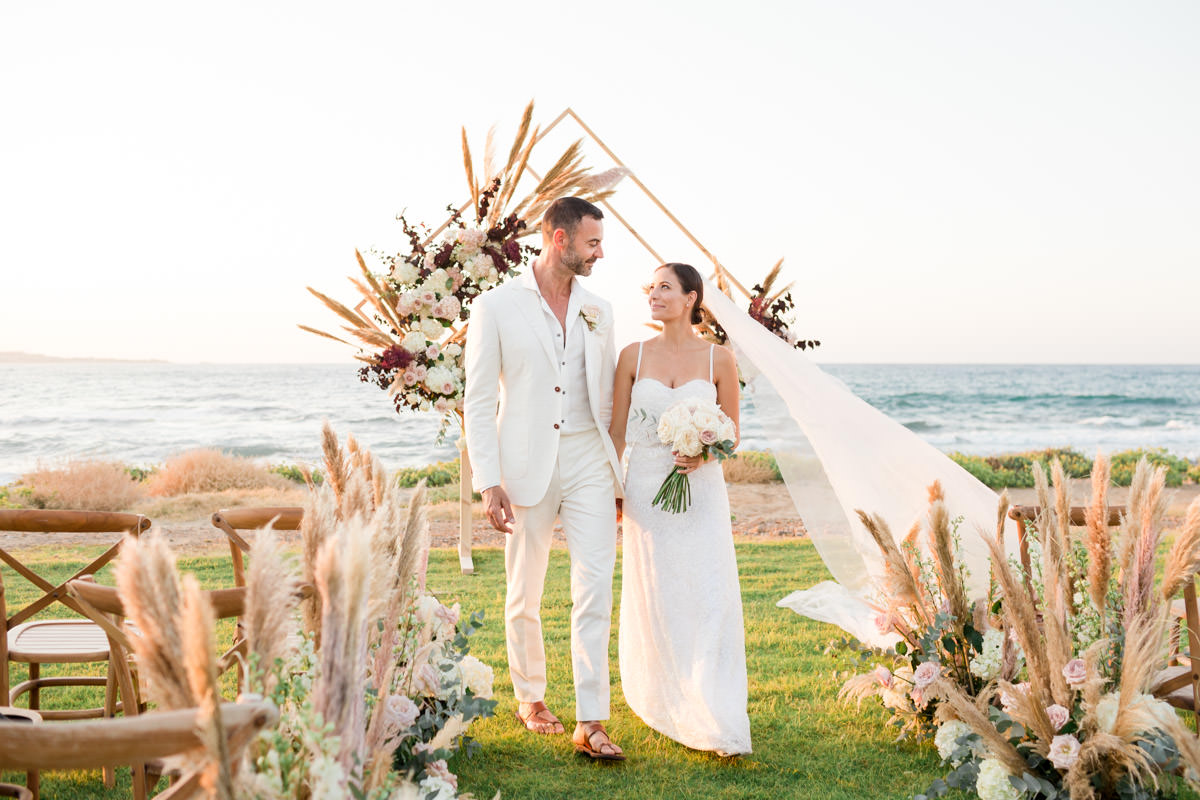 4. Islands
There are several beautiful islands with incredible beaches available! After your wedding day, you can go on the next level of adventure and hop from one island to another. The Greek islands are very close to each other so you can carry out an adventurous trip with your newlywed vibes.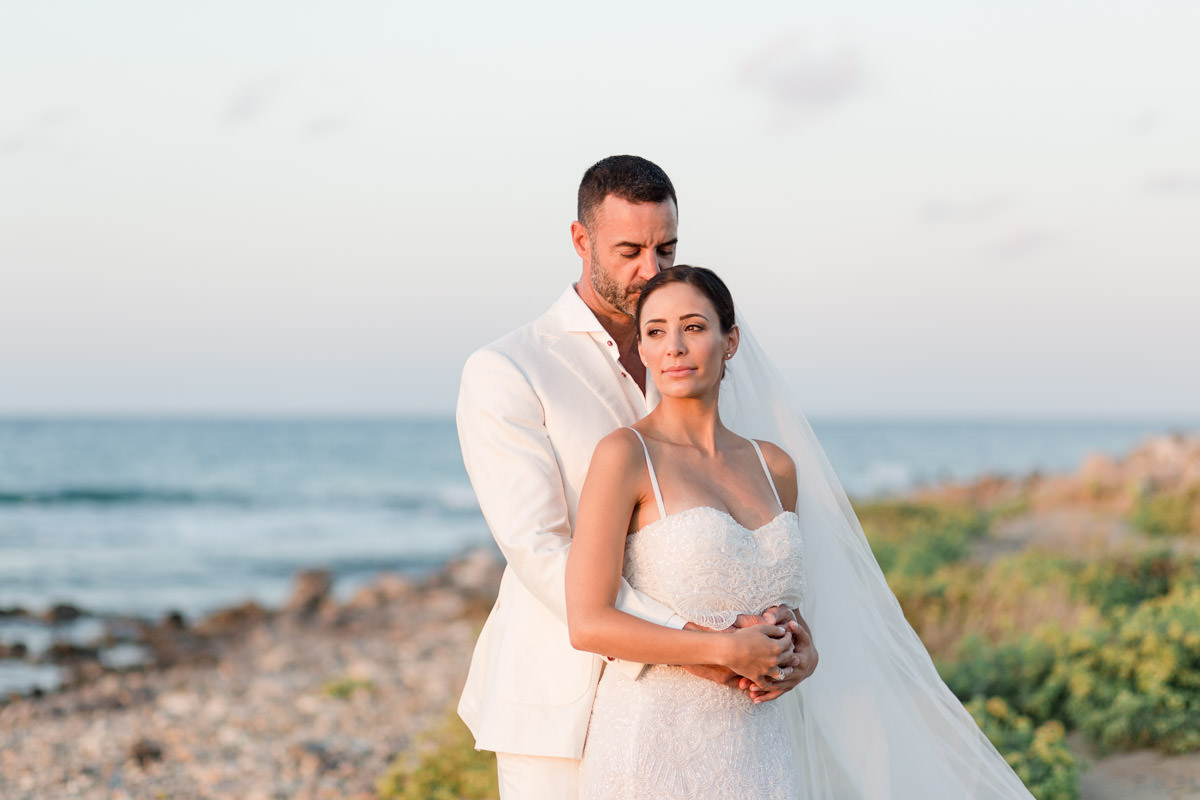 5. World-famous sights, culture
Greece can also be called the paradise of culture! It is the home of a historic heritage which is ancient. There are several temples, monuments of archaeological importance and museums.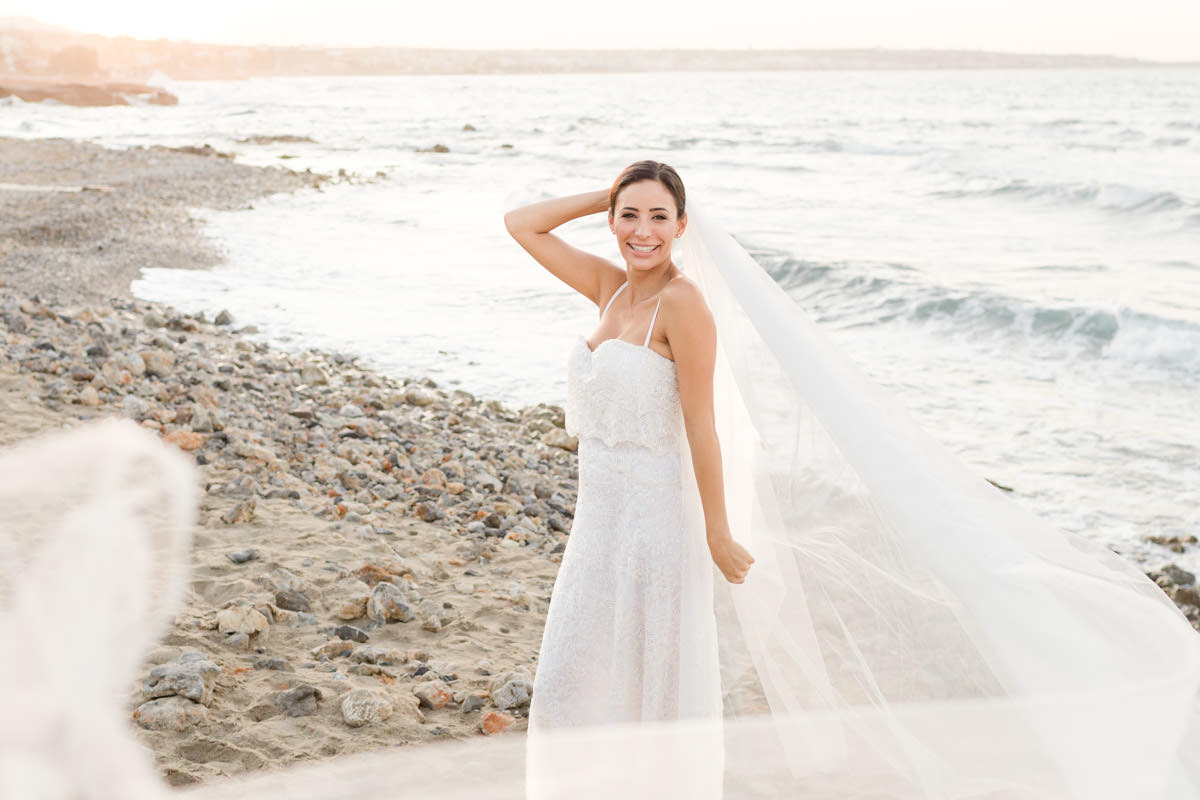 Where should you get married in Greece?
Greece is a place of magnificent scenic beauty. The turquoise waters and the sandy pebbles along with mesmerizing sunsets are phenomenal views. Greece offers you the perfect setting for such a wedding. If you have any doubts or double thoughts about conducting your marriage in Greece then you should definitely take a look at the pictures of the couples who got married in Greece.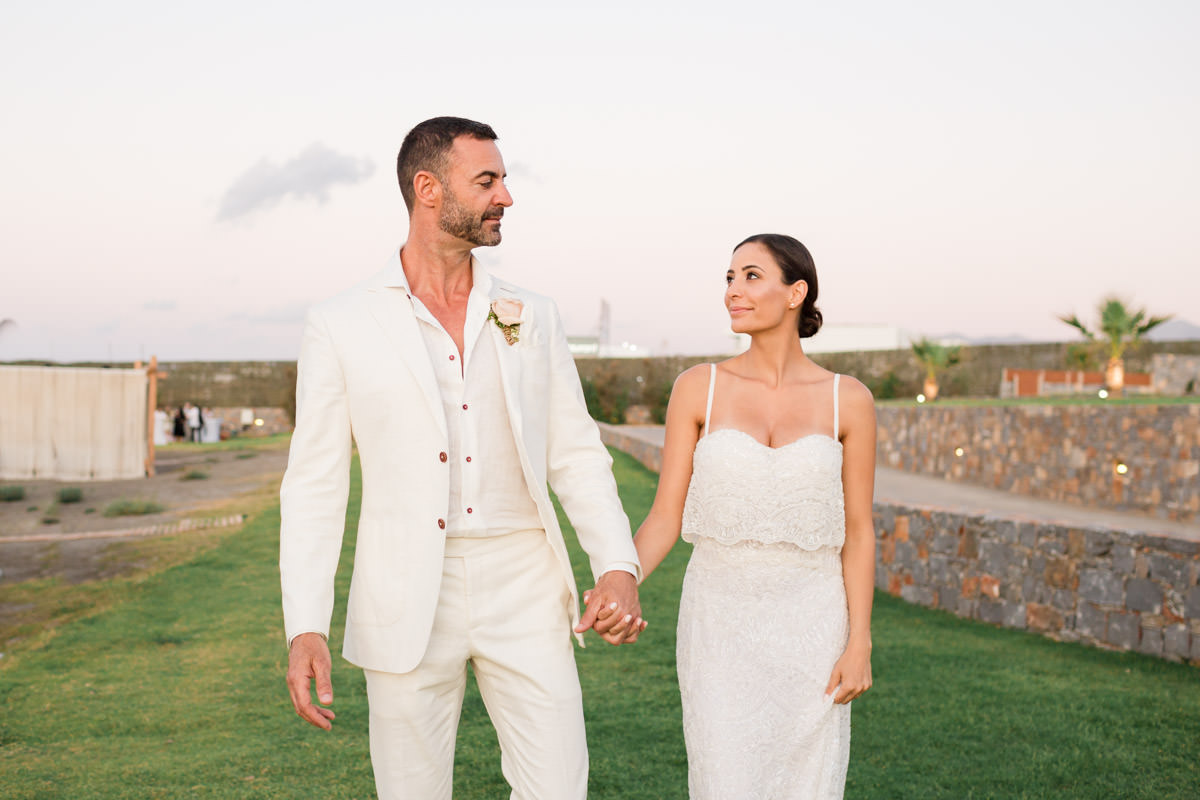 If you are planning a destination wedding then just picking up the country is not enough. You also need to pick up the right spot to get married based on your requirements. If you have always wanted an outdoor wedding with impressive space for your guests to roam around then you should definitely take a look at the options you have: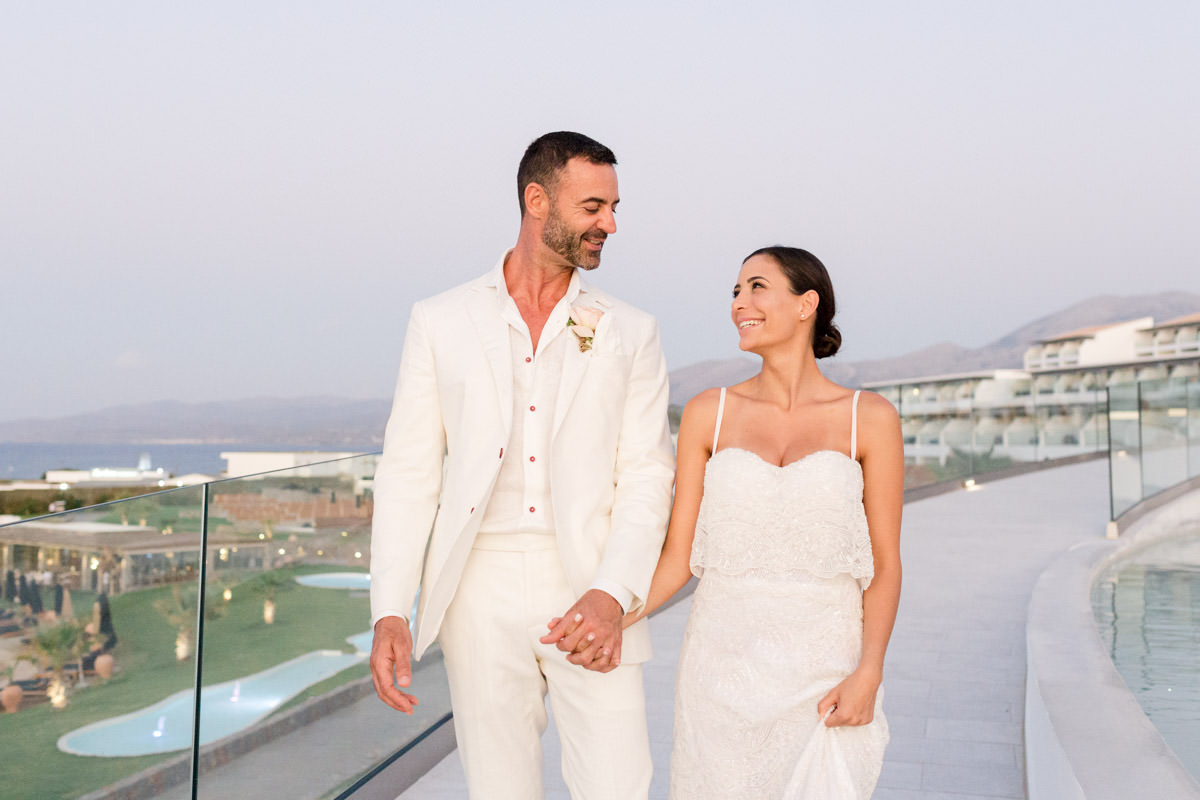 Crete
It is one of Greece's most beautiful islands. The shimmering and clean waters are so delightful and so are the sandy beaches. It charms the visitors into the scenic beauty of the place and the cultural elements, which are unmatched. Crete is a spot where a lot of destination weddings take place and this place is also your best bet for a pre-wedding photo shoot. The pictures that you will have here will just be out of this world and you will never have enough of them. It is located to the south of Greece.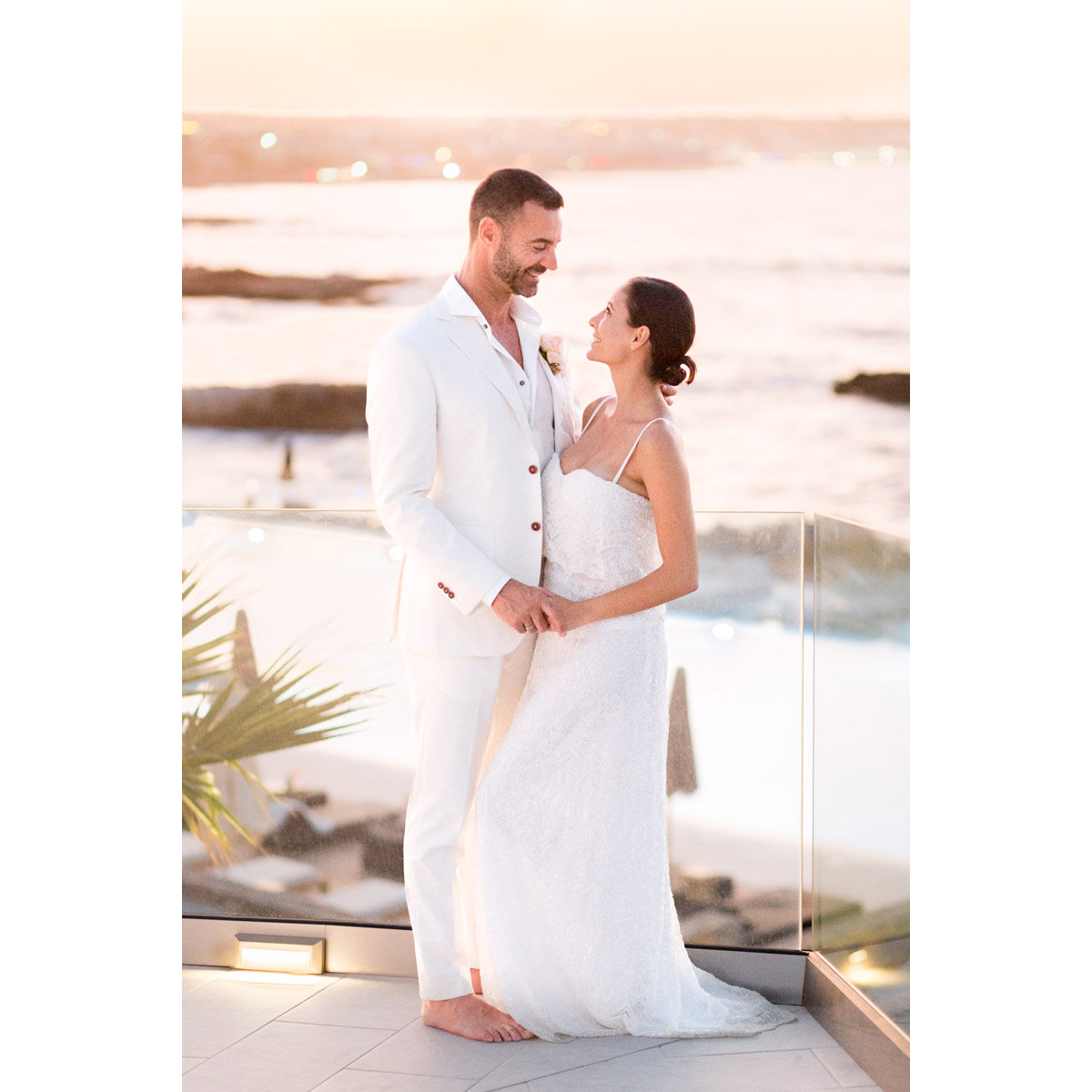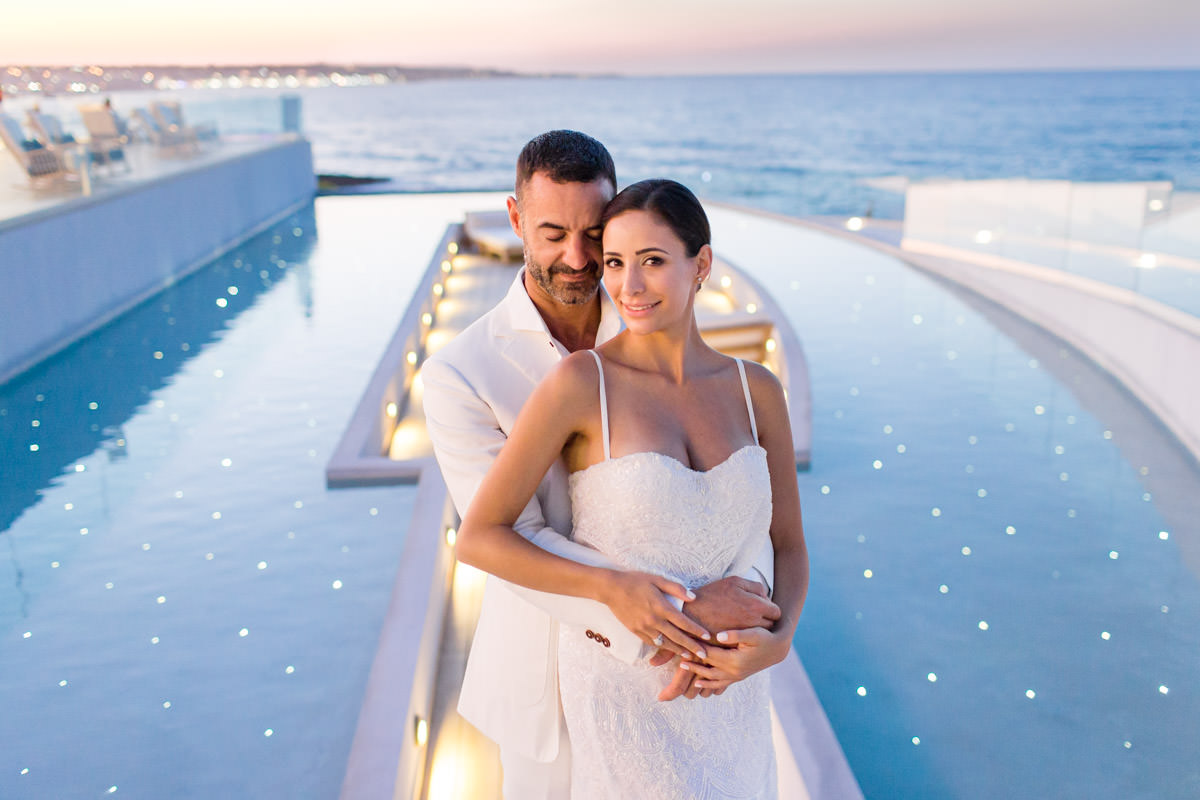 Santorini Island
Santorini island can be included in the list of places for heavens on earth. It has Aegean Sea adjacent to the shore which adds up to the blue of the sky. It is has classic Greek aesthetics. A wonderful place to perform any wedding ritual. There are venues and hotels that are constructed in such a way that they lie just above the water! You can live such an experience only on Santorini Island.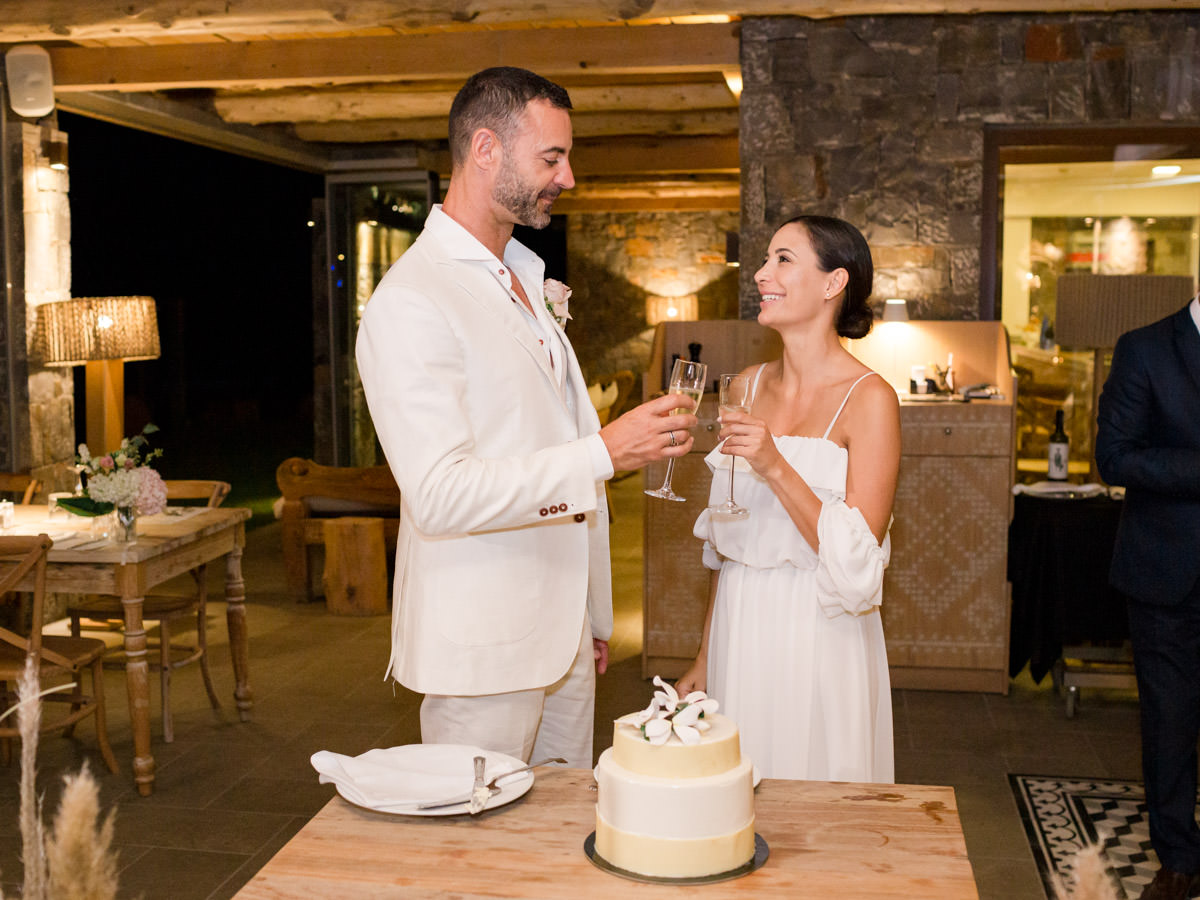 Mykonos
It is one of world's most famous sites full of unique elegance and luxury ambience. Mykonos is a place with magnificent beaches, gorgeous hotels and villas and classic Greek island architecture.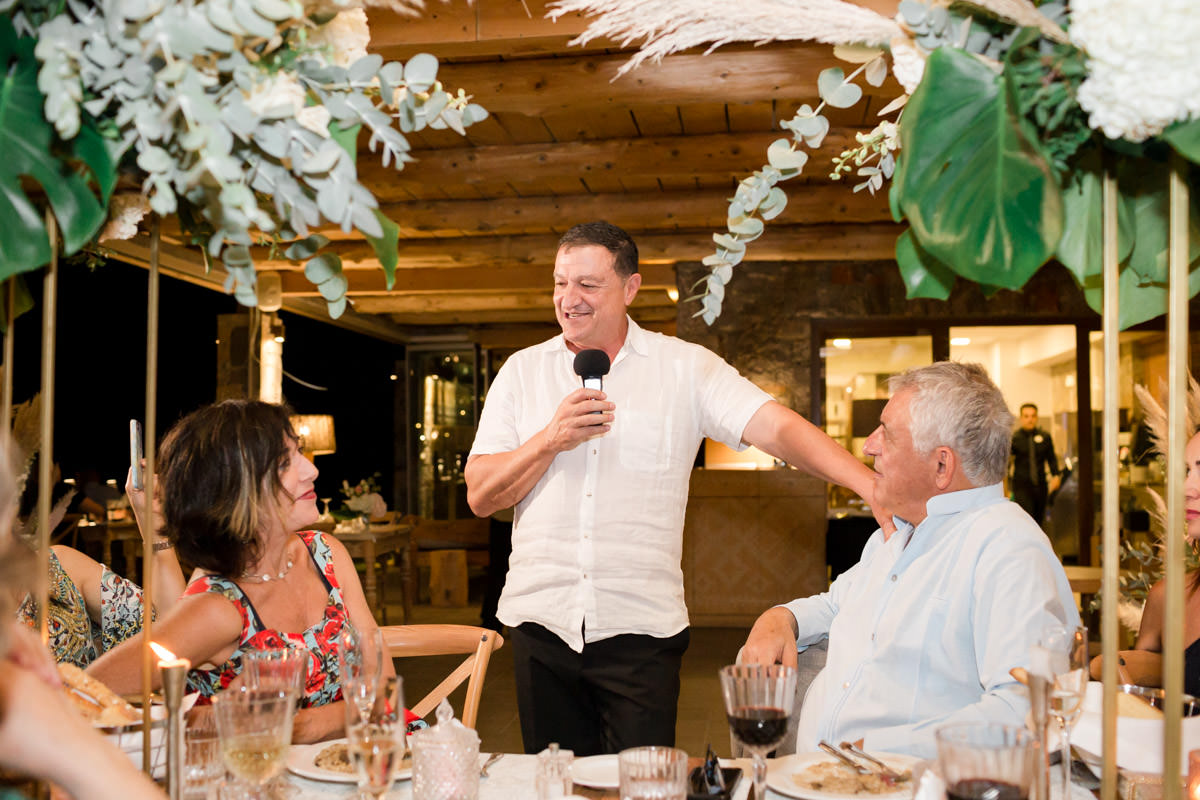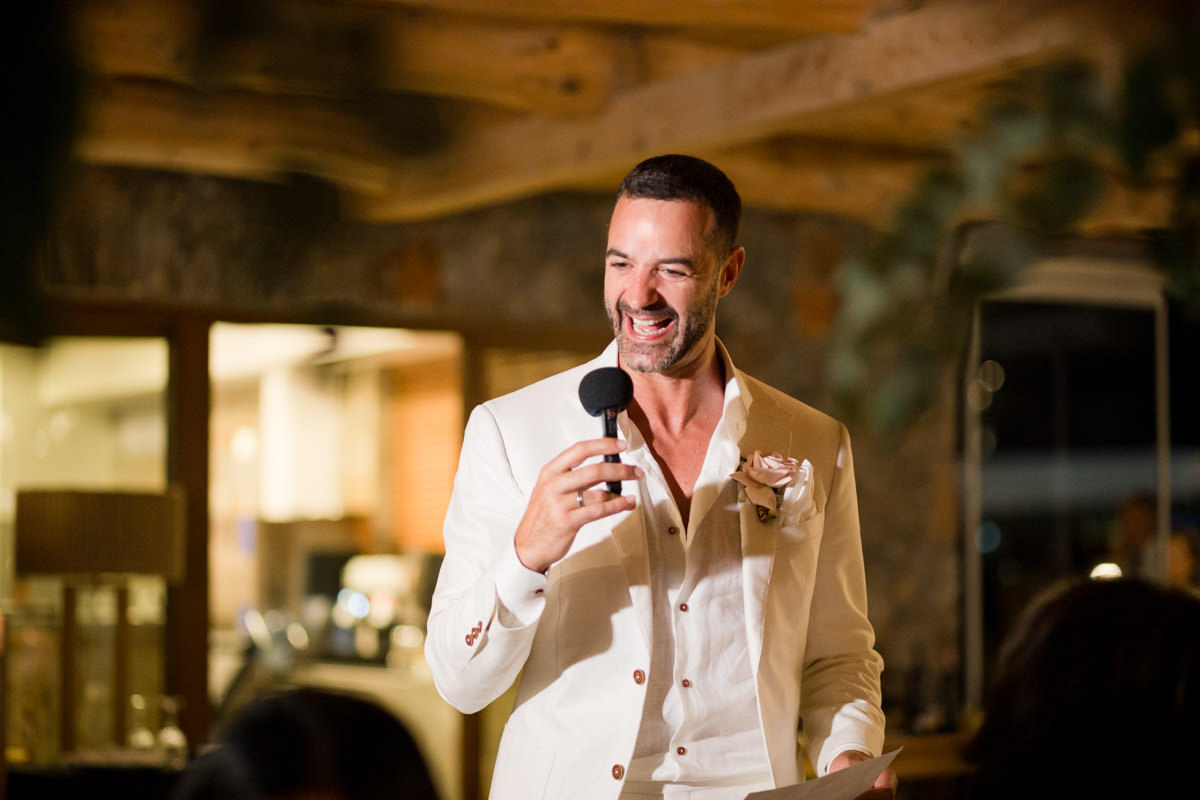 There are a thousand reasons why you should get married in Greece and the number of amazing places that you can visit and have fun is infinite. The background and the atmosphere in Greece is one the best you can experience in the world. You can see that in the photo shoots of couples that have been wedded in Greece. Your wedding photos will narrate a fairy tale if you decide to tie your wedding knot in Greece.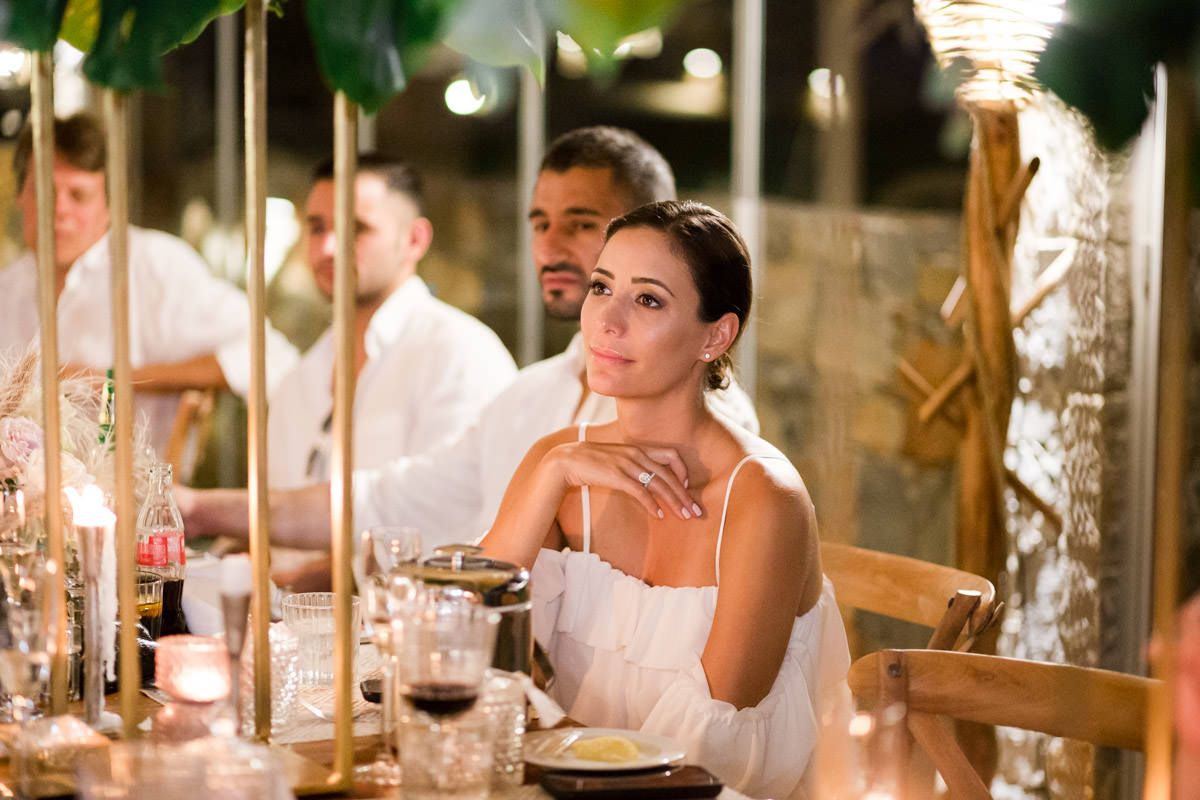 Wedding Venue: Abaton Hotel | Event Planning: Eventous | Floral Design: Manfler
RELATED POSTS:
-Wedding portraits for lovely couples
-Portraits in Crete Portfolio
-Lovely weddings in Crete