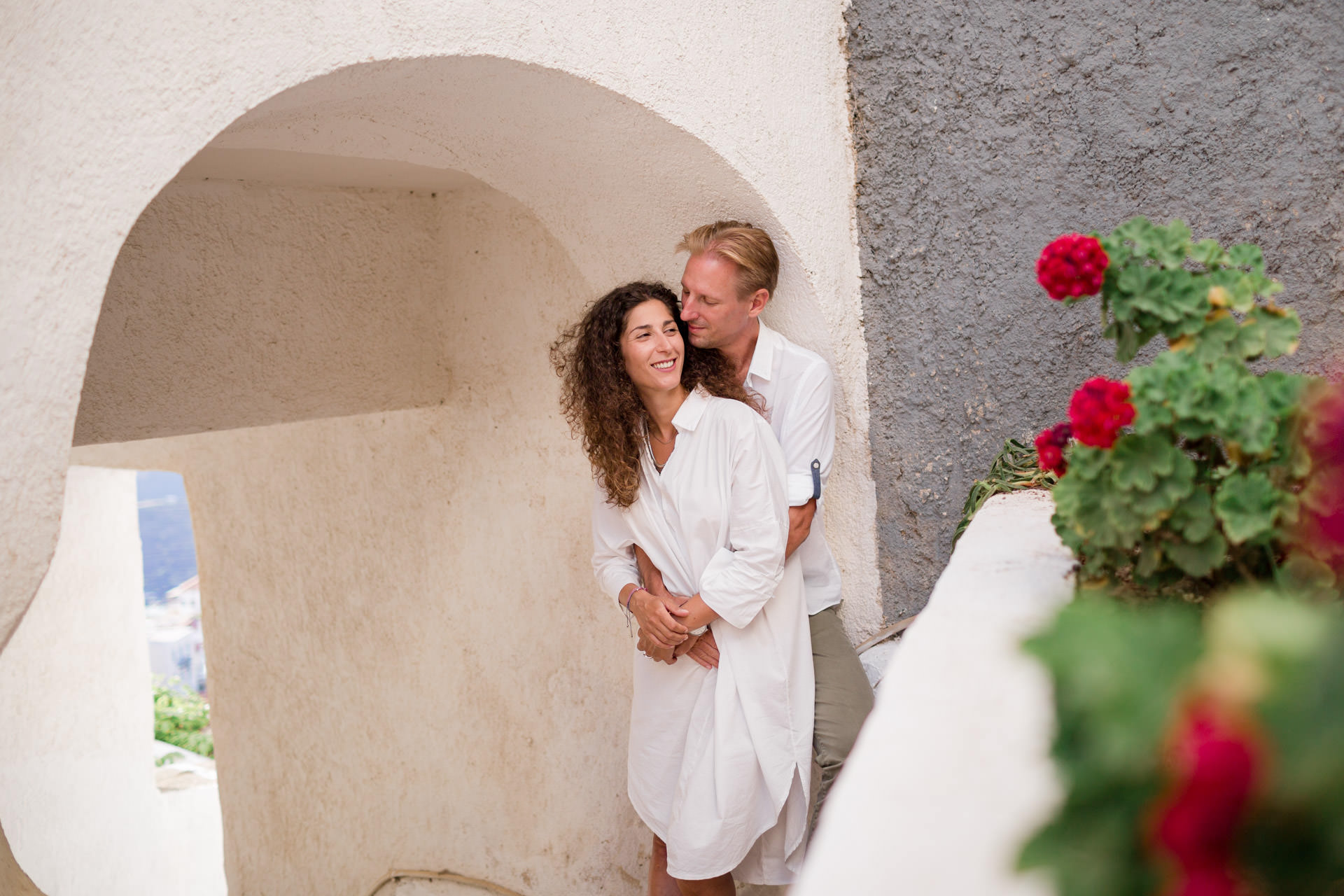 Wedding Photographer in Greece
As a wedding photographer in Greece, I would like to share my ideas with the people who are planning their wedding in Greece. Above all, they should enjoy the "journey" being sure that Greece can host their celebration of love. And it is true that, many years after that day, the photographs will be there to preserve those great memories.
Between the words, I have incorporated some photos from a wedding in Greece. The wedding coverage includes a pre-wedding beach party with friends, a pre-wedding couple photo session and finally the wedding day.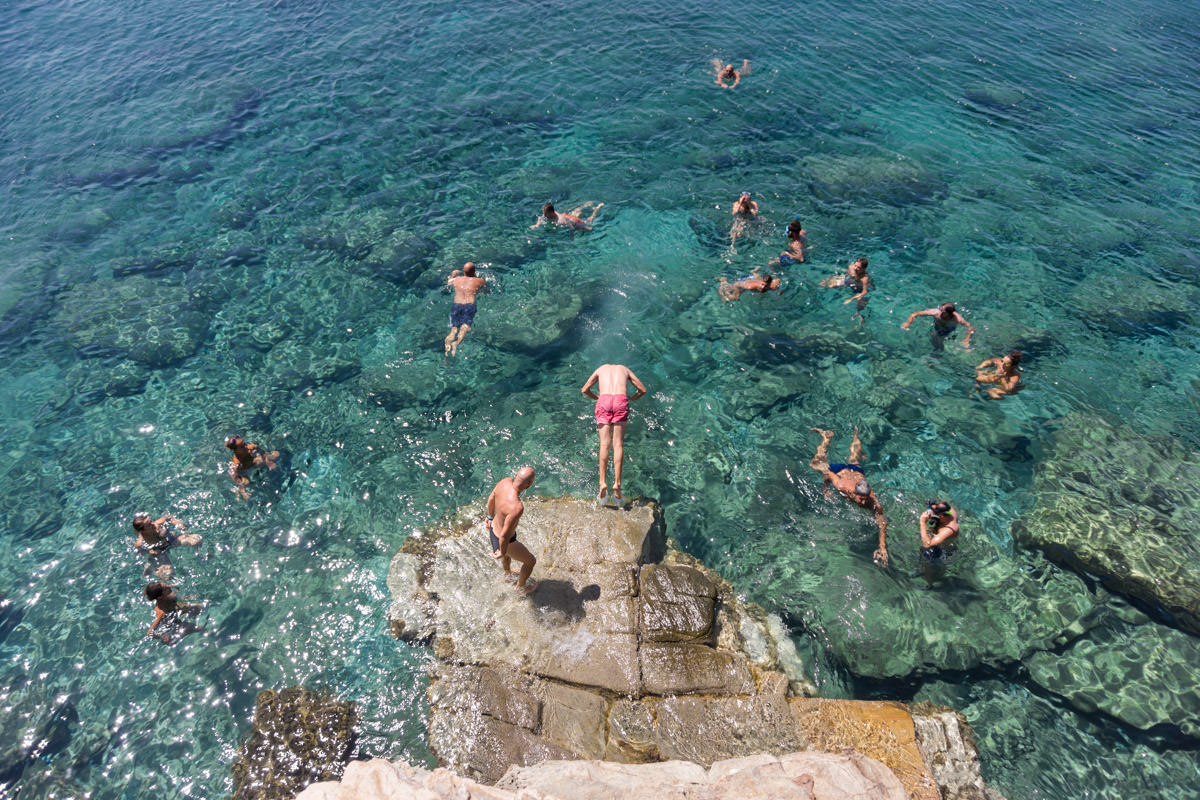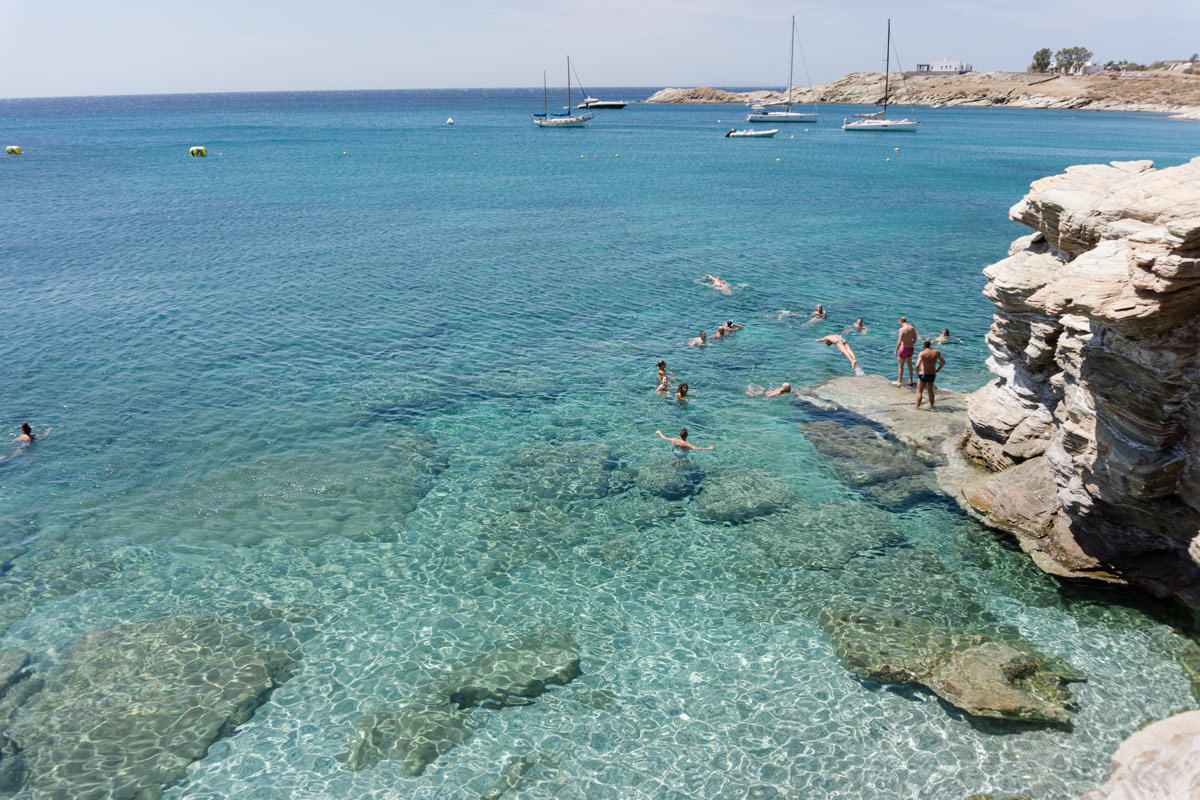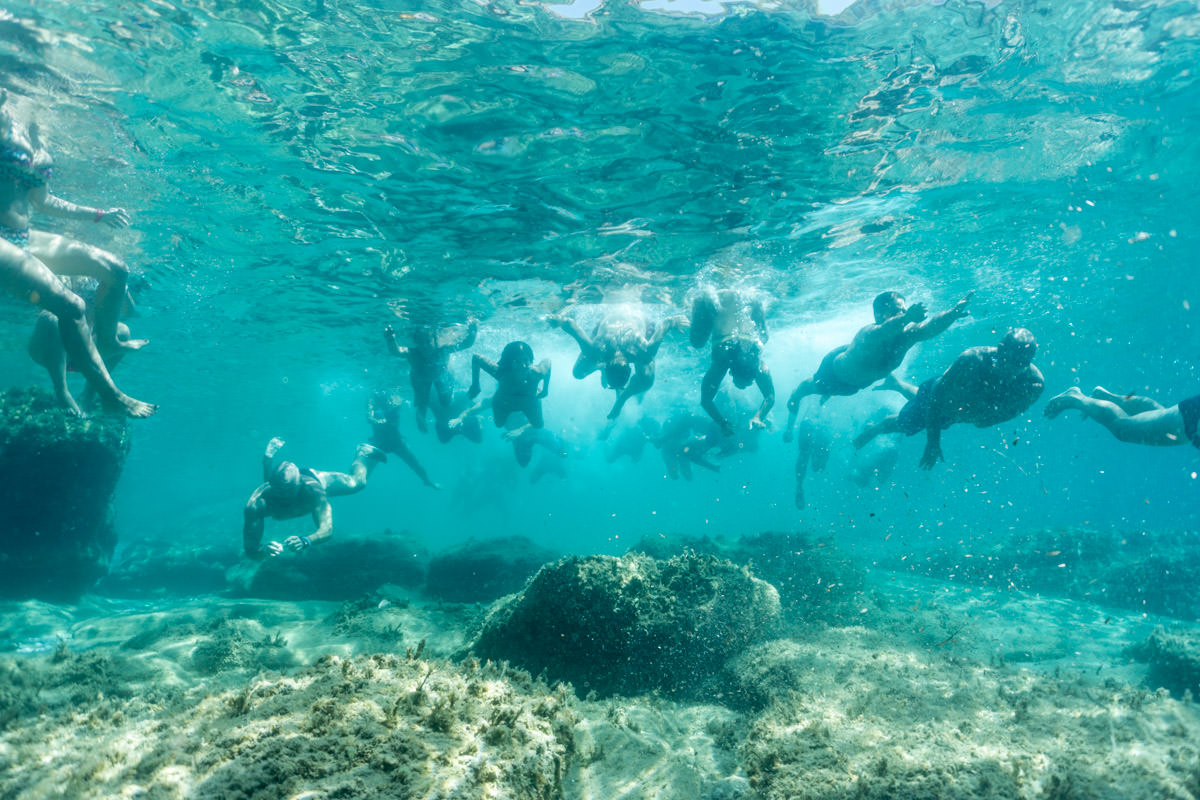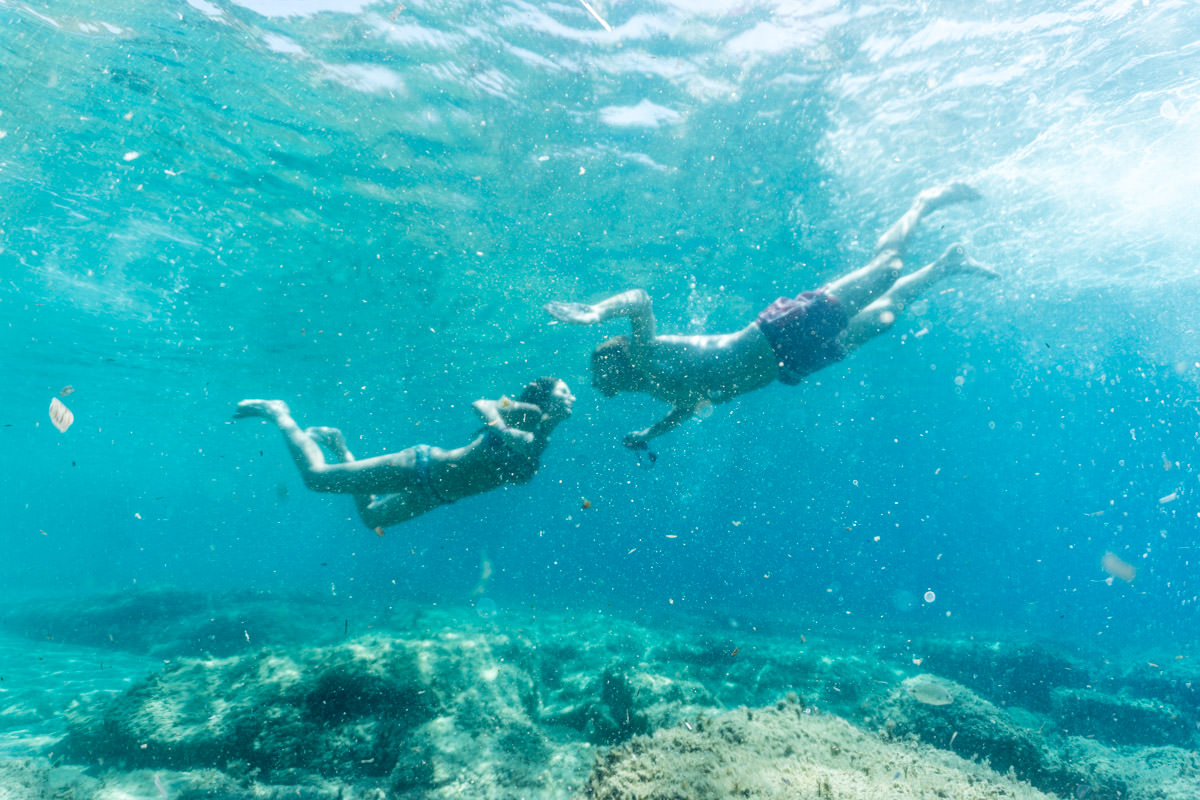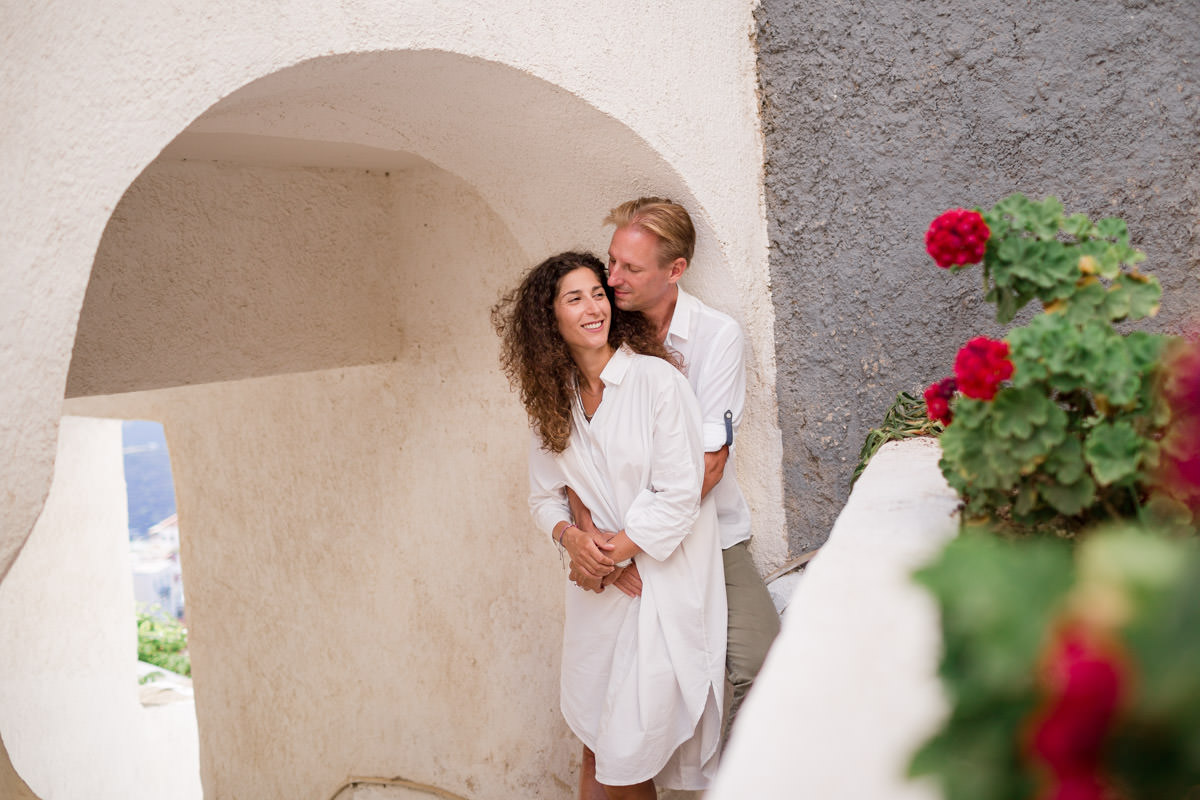 5 Tips for your wedding
A wedding day is the finale of several months or sometimes years of effort. It takes time, effort and a lot of patience to plan a wedding because it is important for everyone. It's a special day that should be organized in the right way. There are some important tips when planning a wedding and we'll briefly brush over them.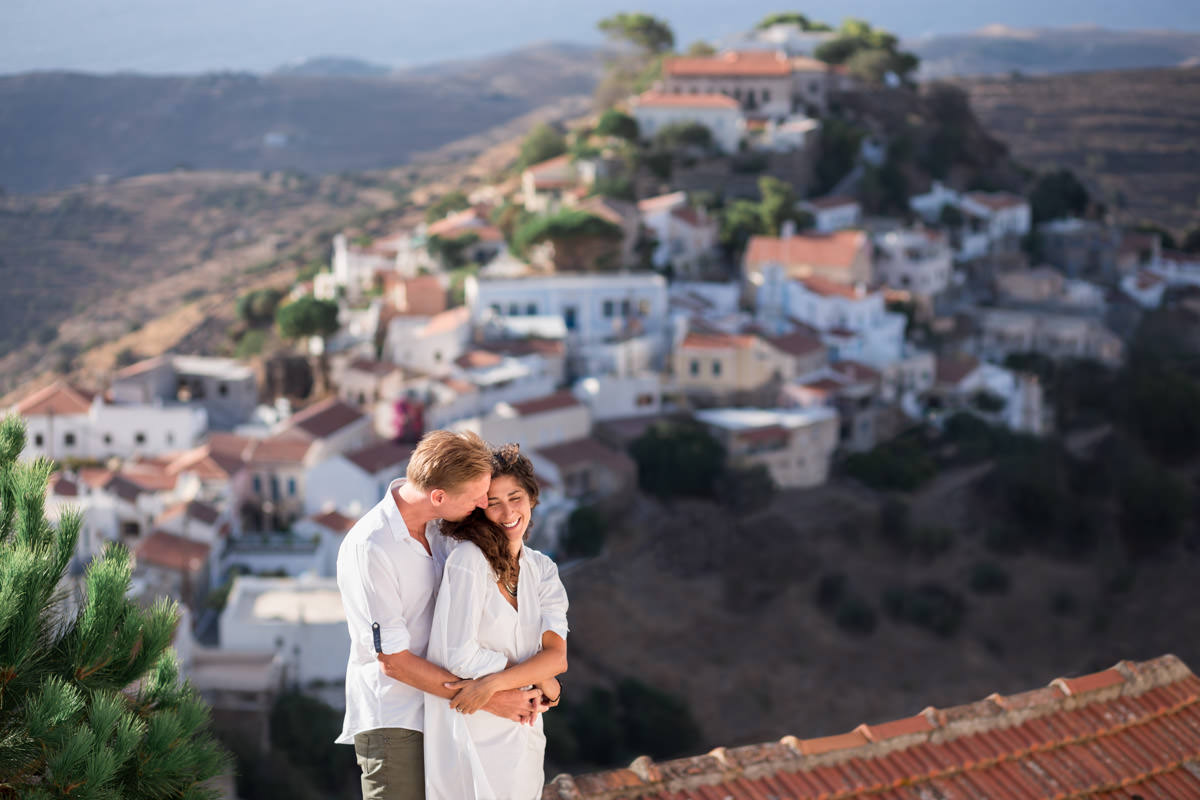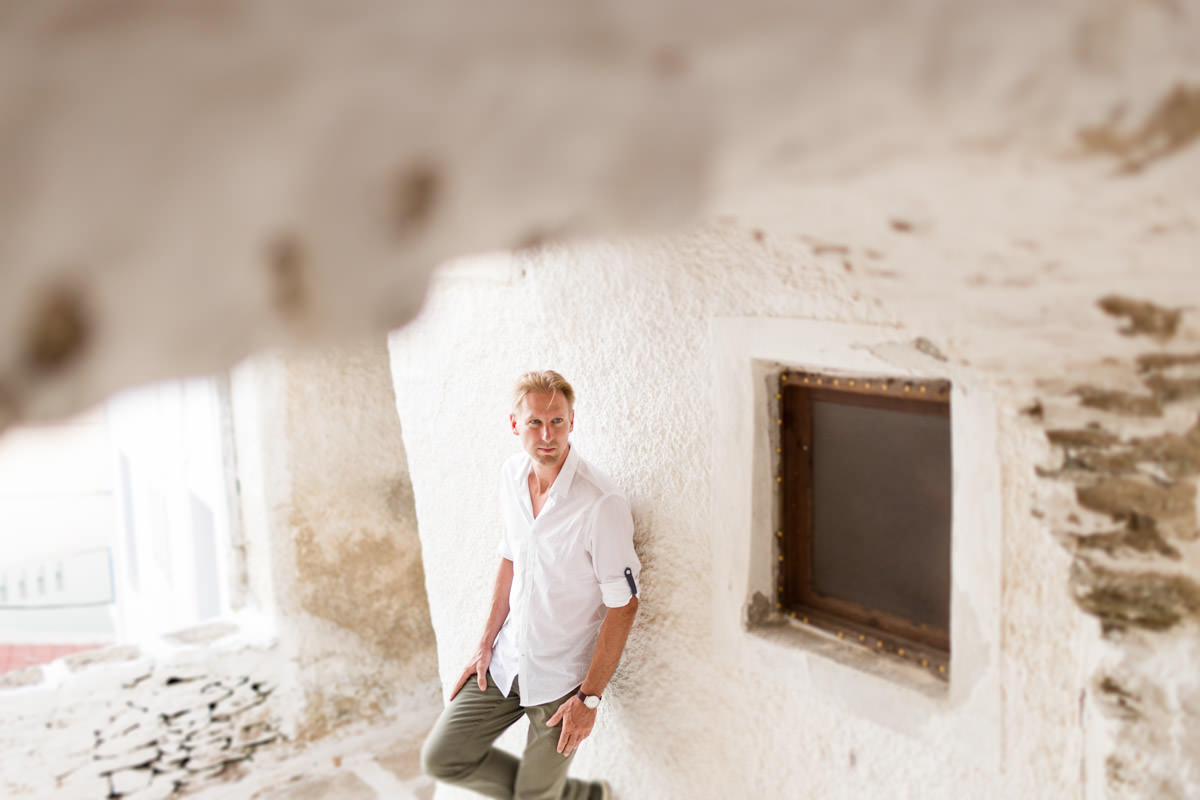 Tip 1: Date
Choosing a date is a very important aspect when planning your wedding. Picking a date also means you're picking a particular season. Do you want an outdoor or an indoor marriage?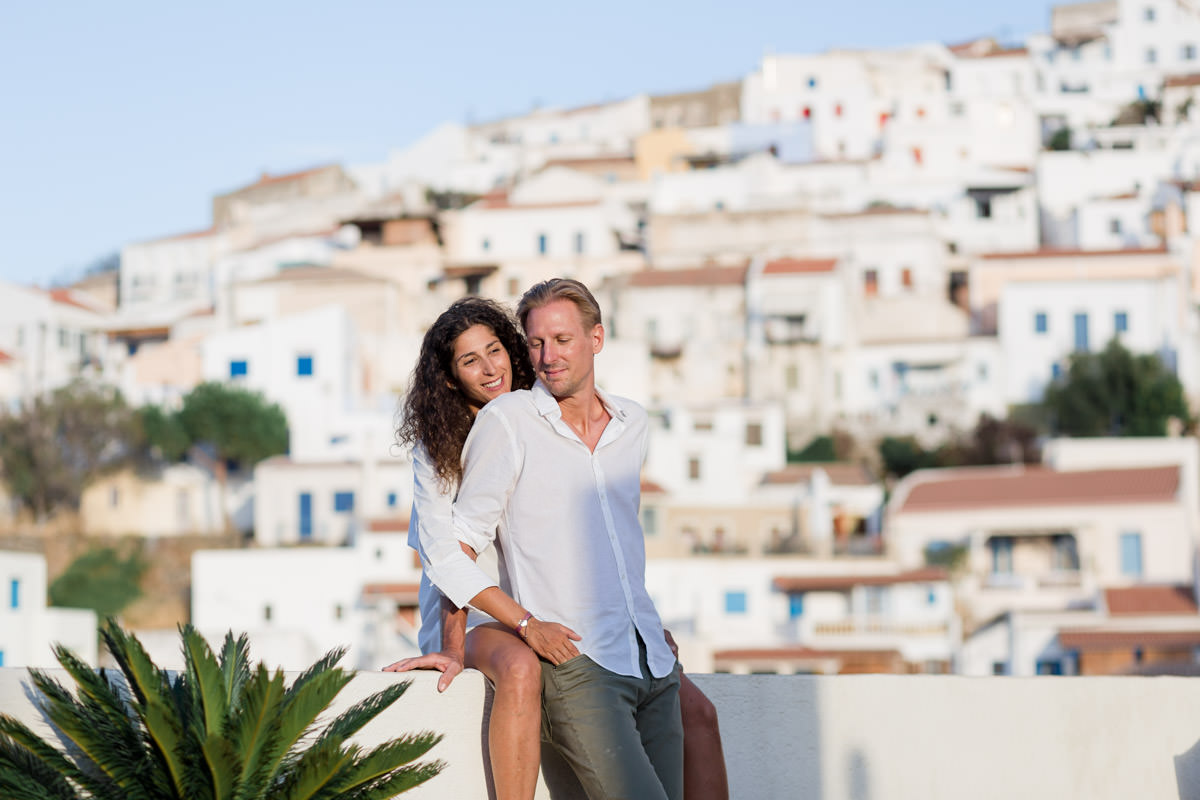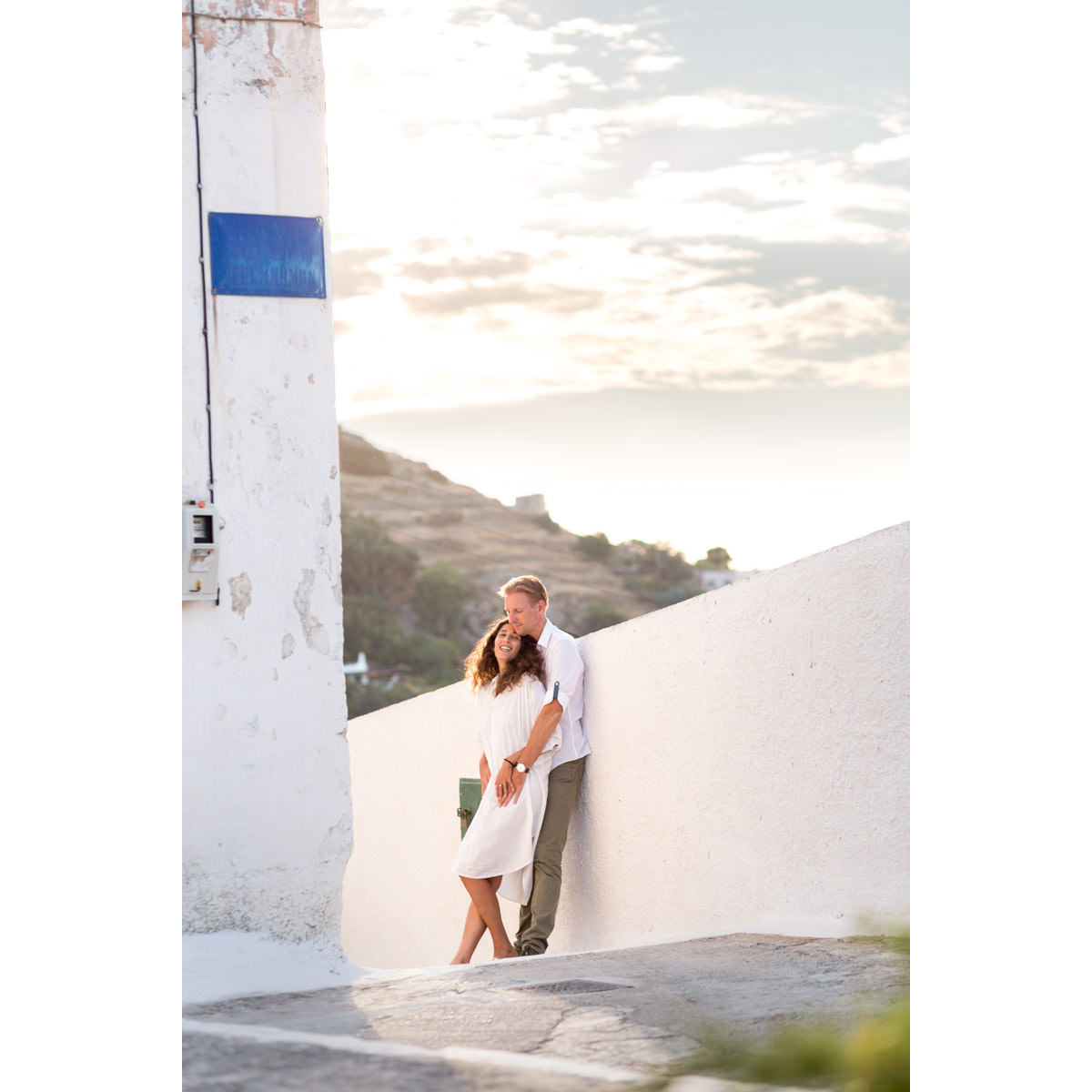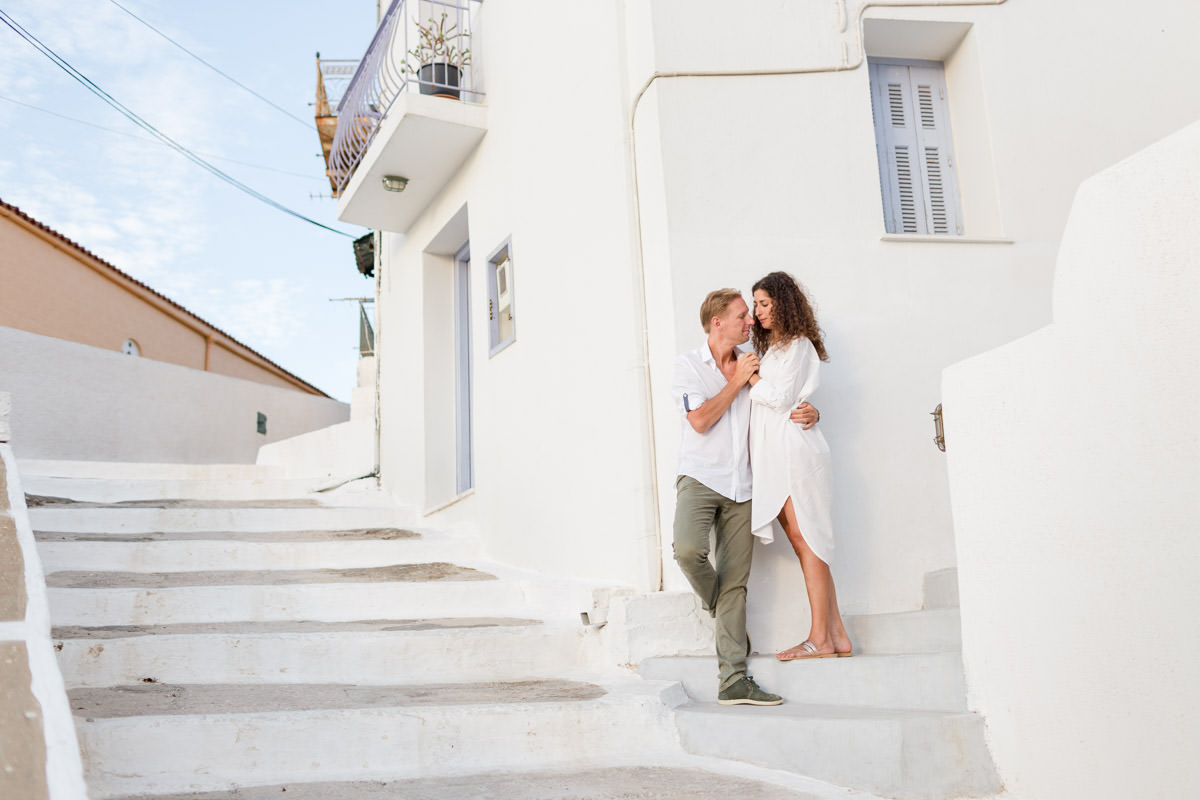 Tip 2: Wedding Planner
It is highly advisable that you hire a wedding planner because planning a wedding is simply a lot of work. Doing it by yourself may leave you stressed and bothered and that will affect your mood on the wedding day. By leaving it to the professionals, you can cross off the preparation of a guest list by yourself, finding a venue on your own, the decoration, the wedding entertainment and so on. Also, wedding planners work with people in the wedding industry very often. Τherefore, they'll have insider tips which you will not be aware of if you were to tackle the issue yourself.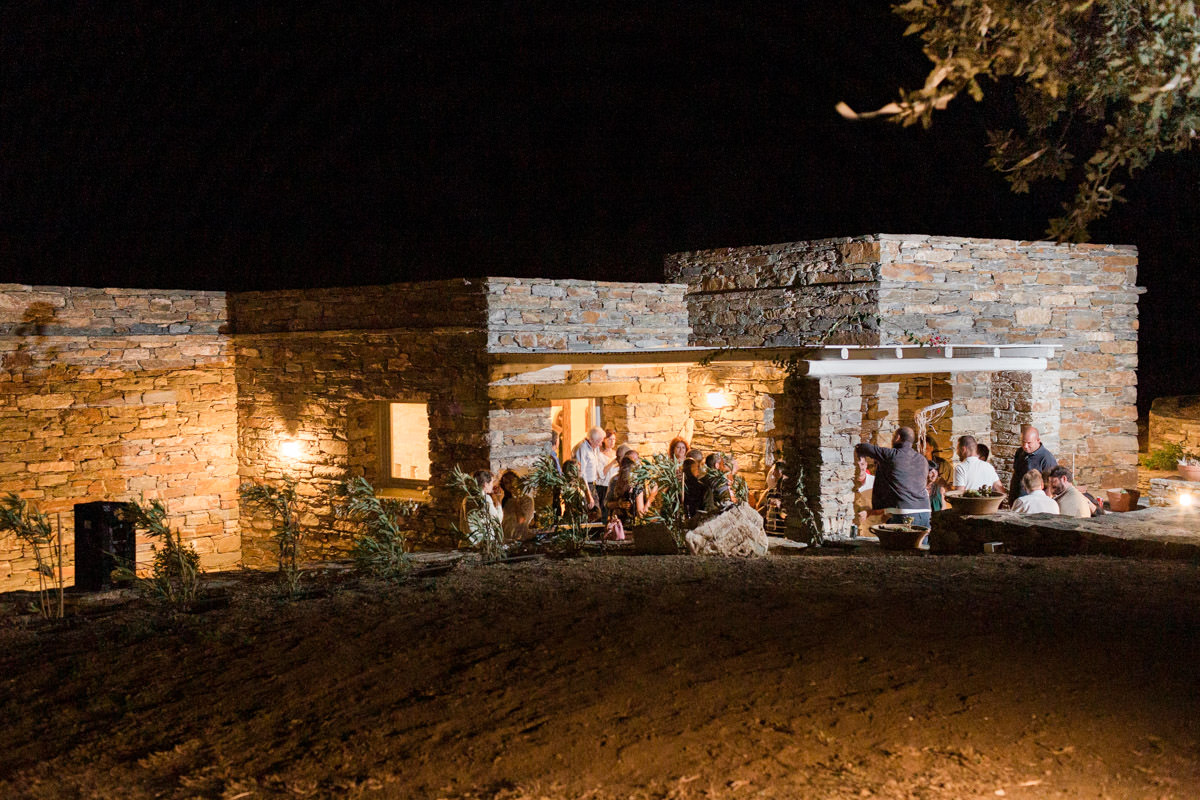 Tip 3: A Wedding Folder
A wedding folder or binder is simply where you keep all your wedding inspiration. Pictures, articles, notes, dress materials and every other thing that you would like to incorporate into your wedding. It helps you to stay organized and focused.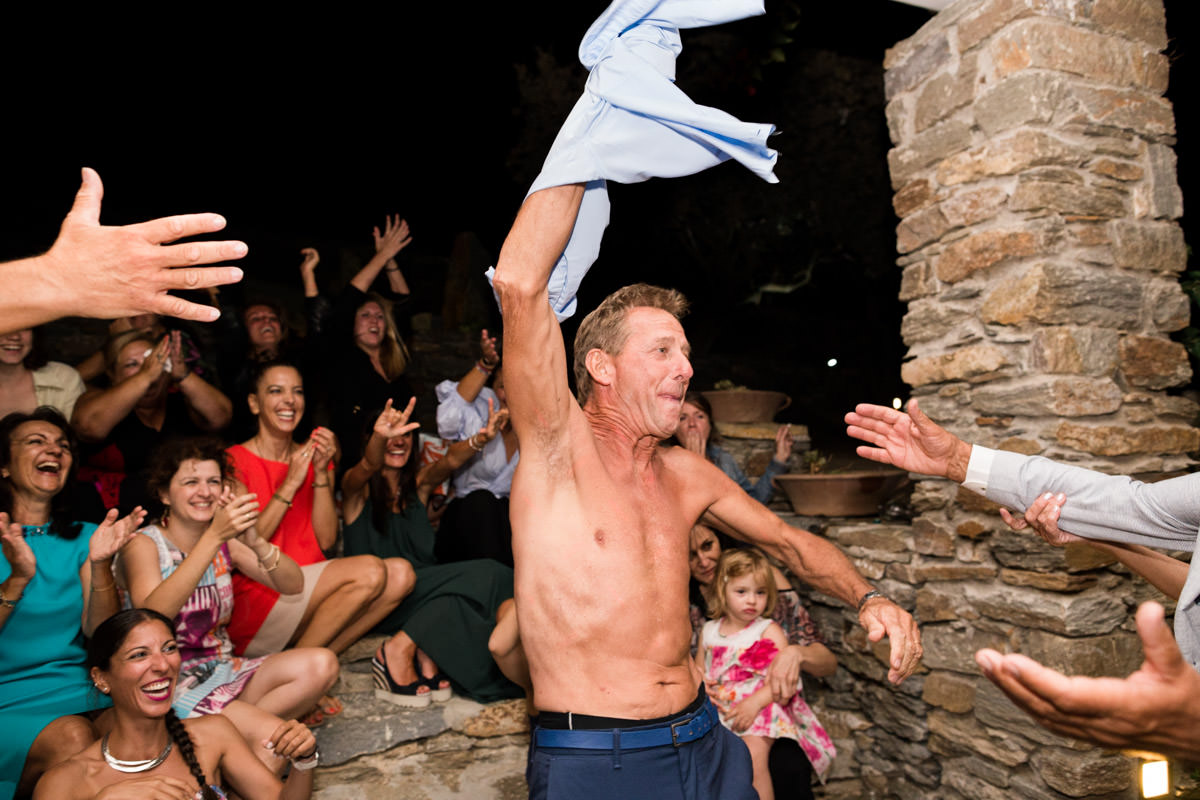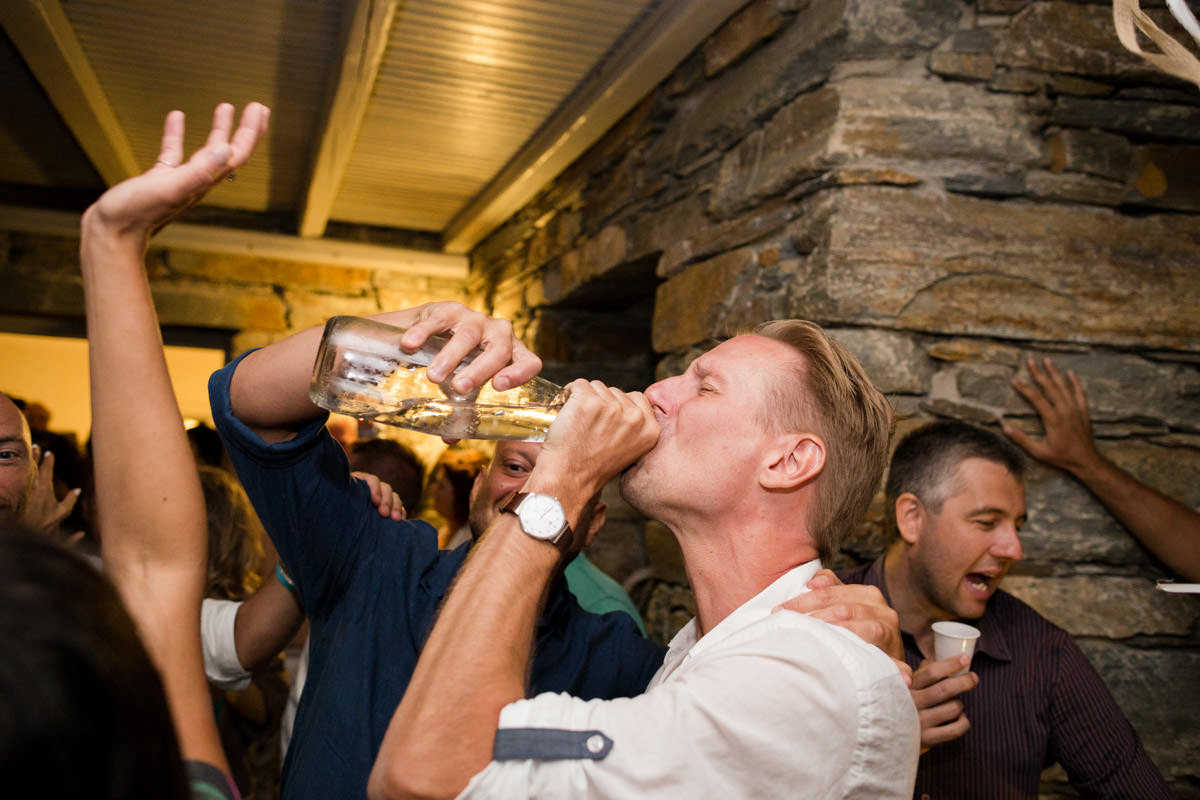 Tip 4: Budget
You should also prepare a budget. Preparing a budget is more than loosely writing down a figure and trying to plan your wedding around it. It must be organized, well outlined. Furthermore, it'll help your wedding planner know exactly what to do. Having a budget also helps you efficiently plan your wedding. If you have properly outlined all these tasks as well as the amount you can afford, you will be able to stay in budget, and you may even save some money.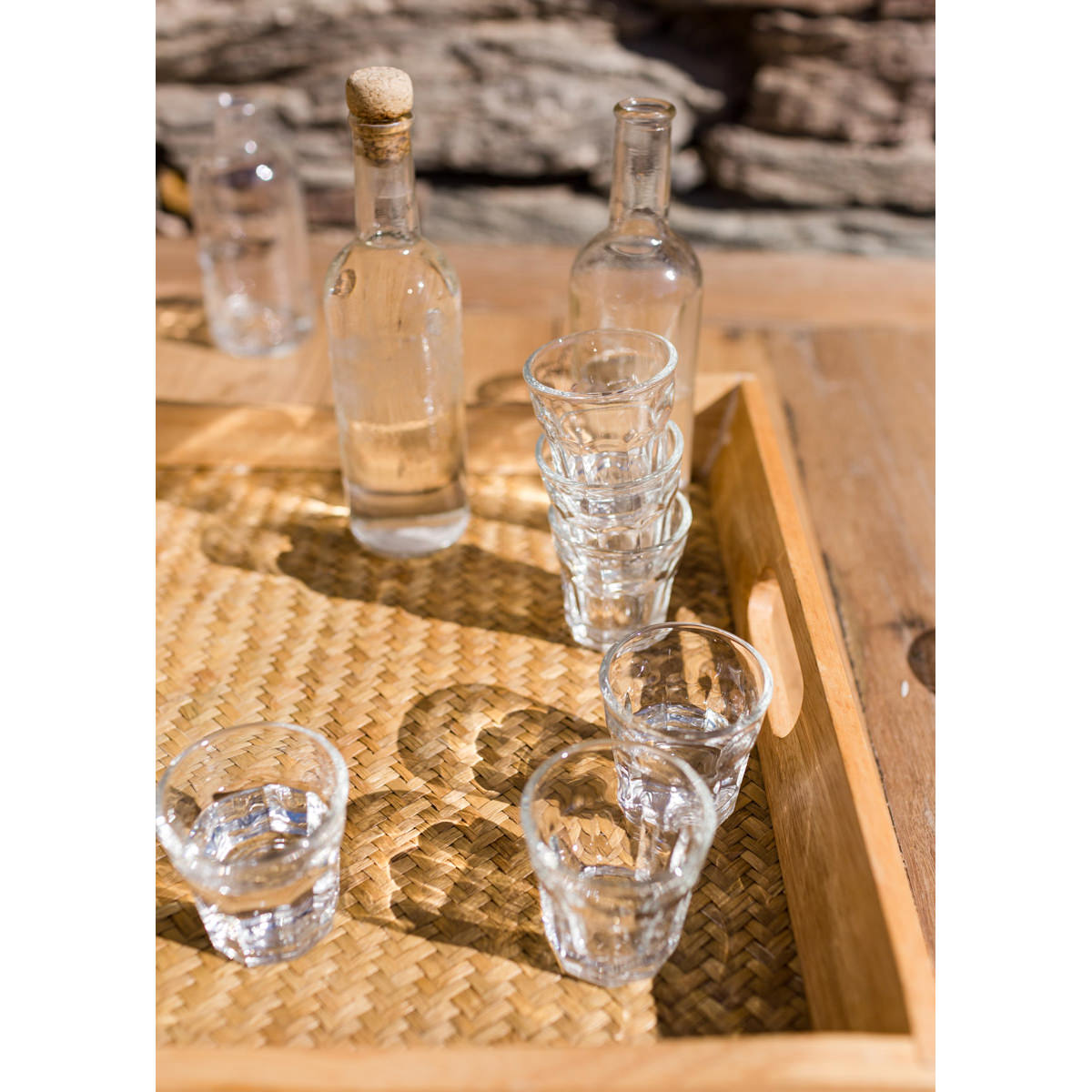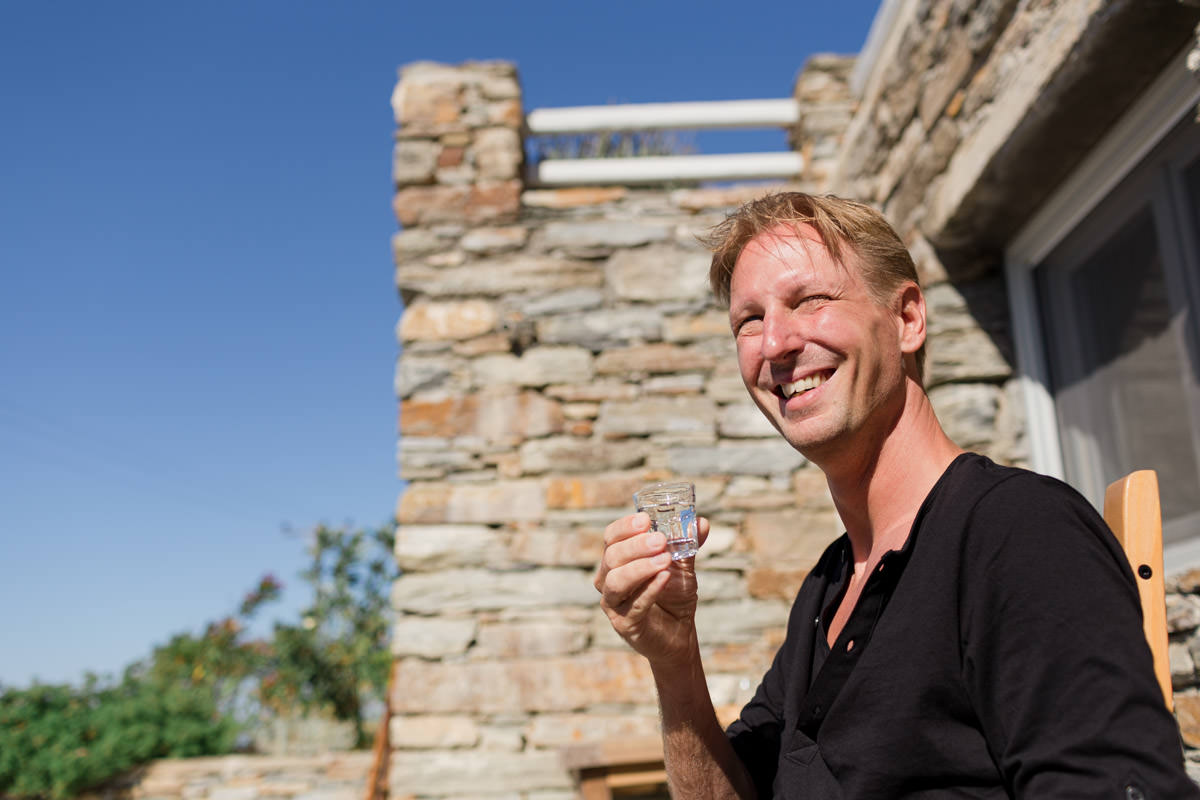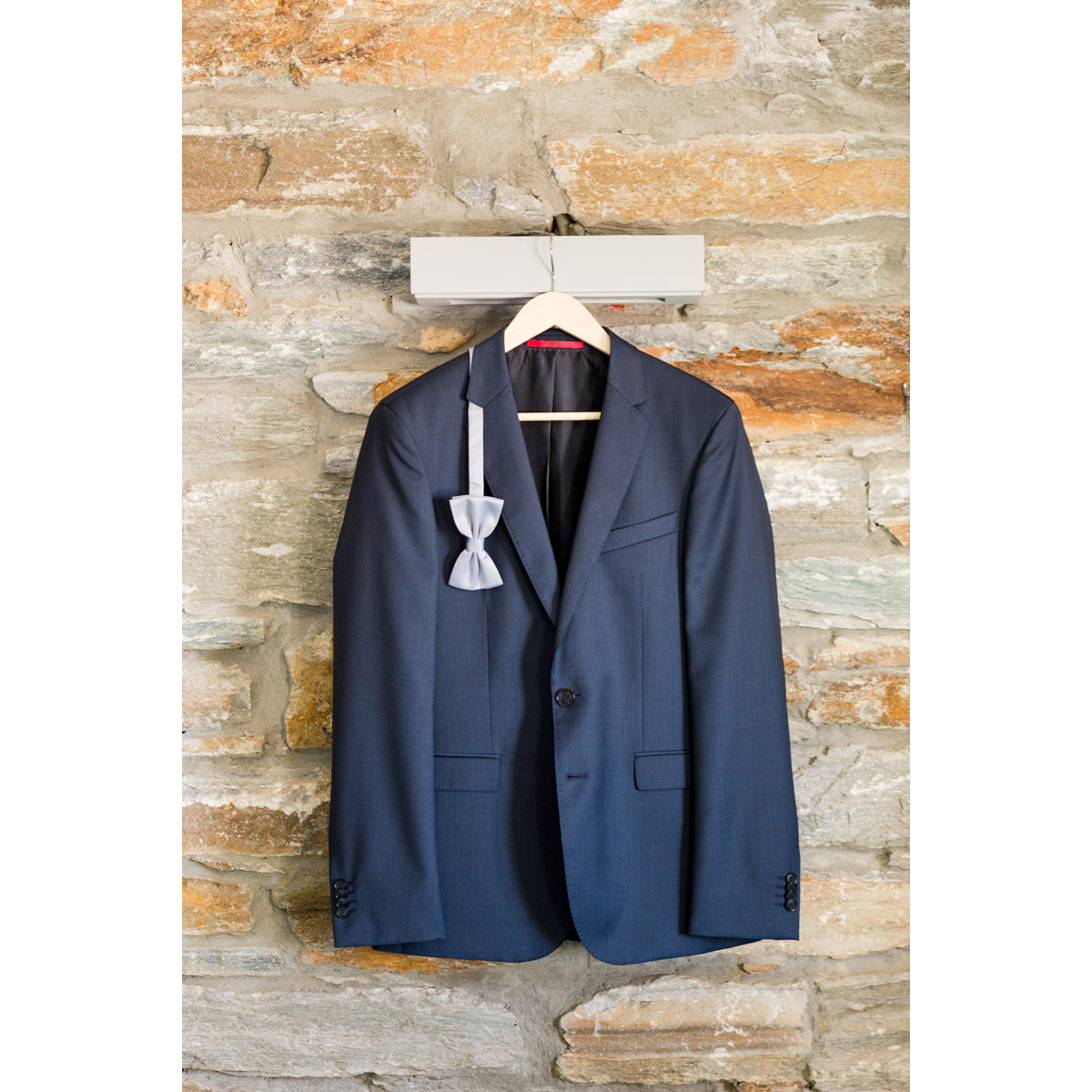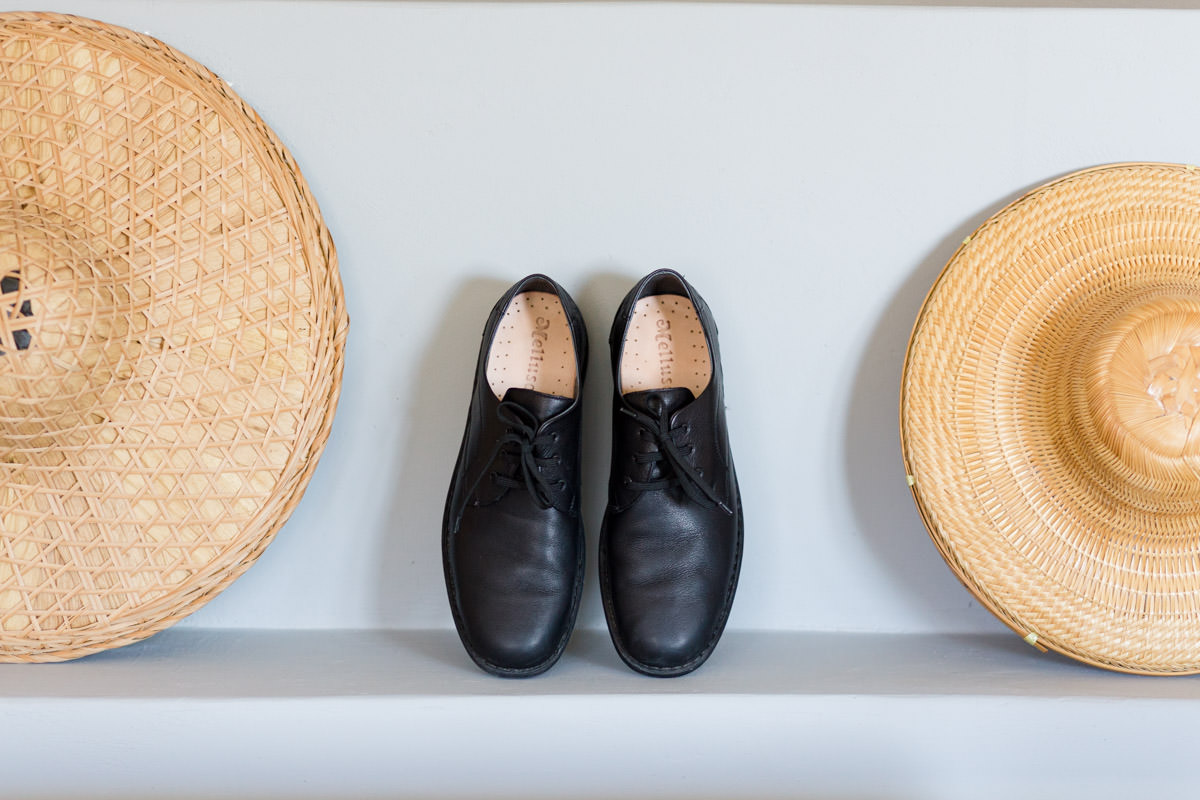 Tip 5: Wedding photographer in Greece
If you are planning your wedding in Greece, you will need a wedding photographer in Greece who can properly capture those precious moments. Booking a wedding photographer is one of the most important things and it must be done relatively early. There are many more things, that you should know about your wedding photographer in Greece and we shall discuss them.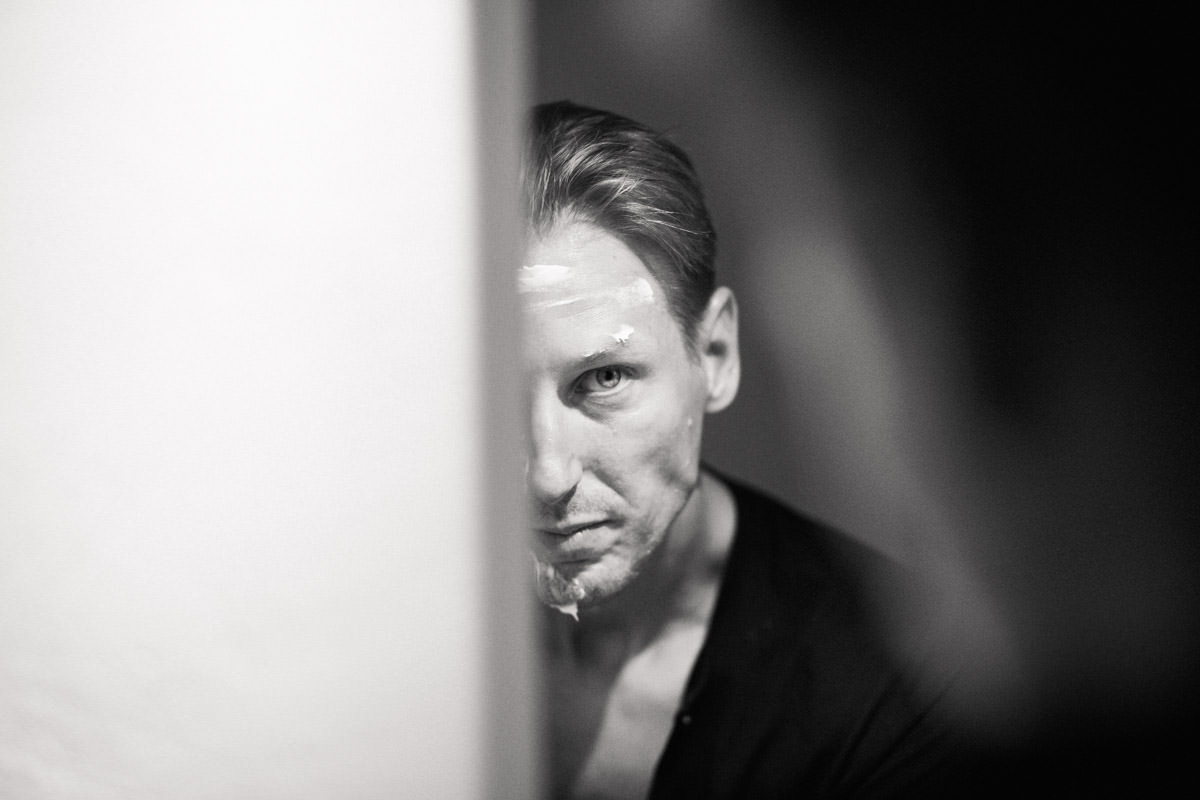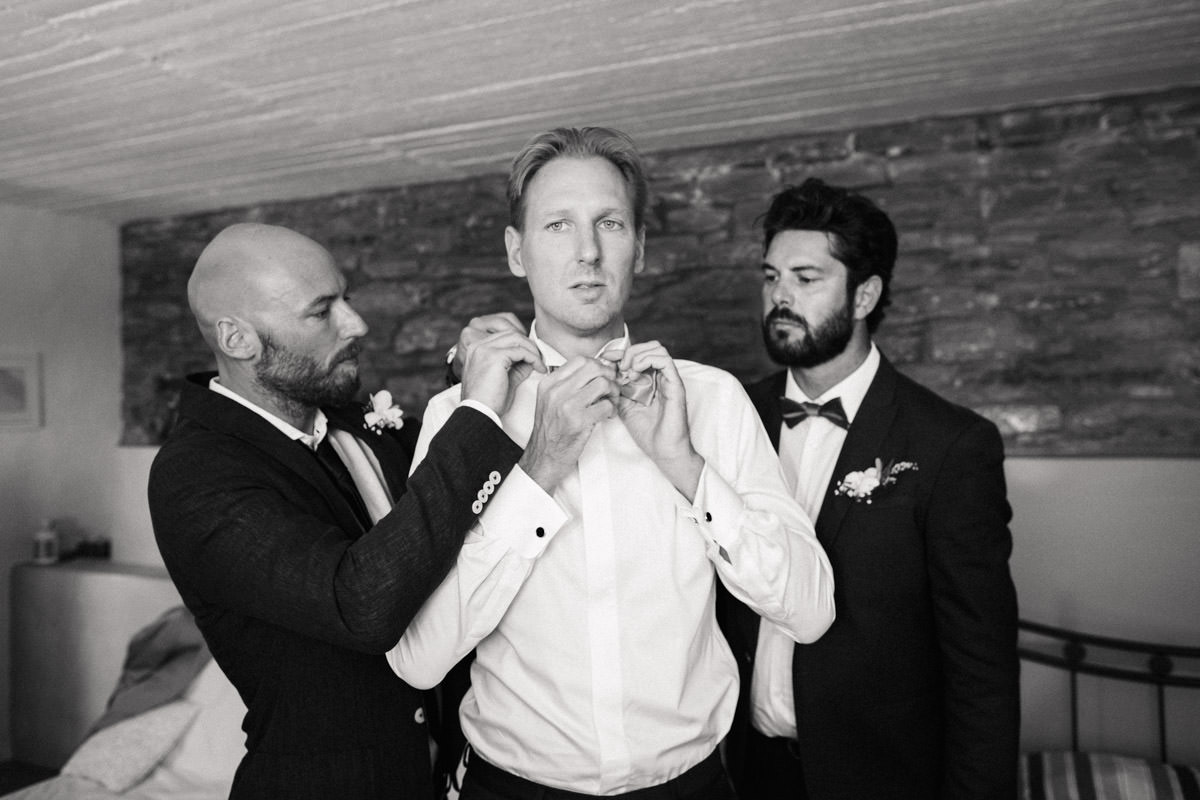 Greece Wedding Photography
Greece is a beautiful country; it is one of the most visited countries in Europe. Both mainland and Greek islands are marvelous places. Greece is one of the best places in the word to have your destination wedding. It offers magnificent natural beauty and rich culture and a marriage while on vacations sounds great.
Greek islands are famous for their spectacular views, sandy beaches with amazing water and picturesque villages. They are very popular wedding destinations among couples and walking down the aisle on a Greek island is a dreamy experience both for the couple and for their guests. As a Greek island wedding photographer, I can note that such gorgeous scenery is the ideal background for your wedding photo-shoot in Greece.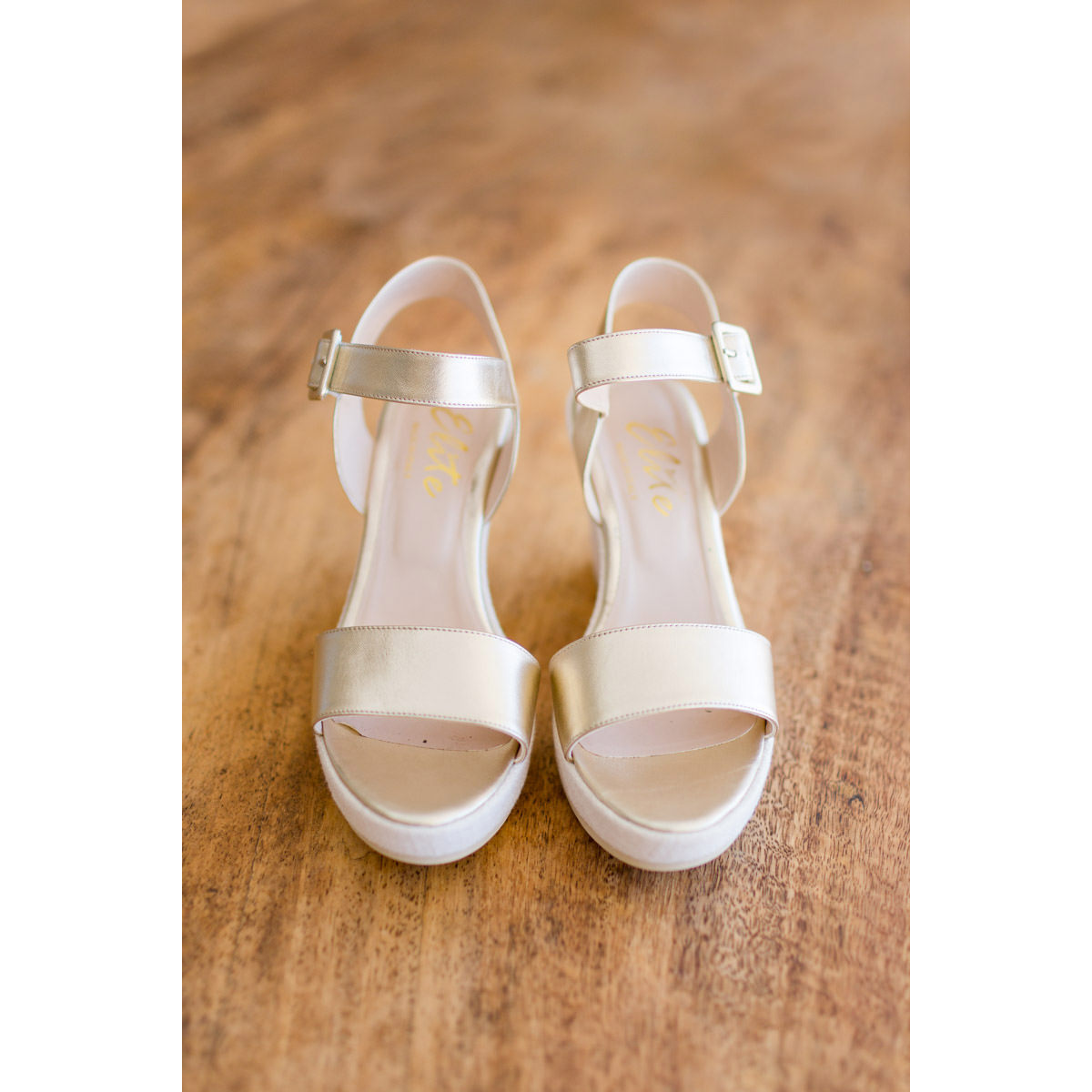 A wedding photographer in Greece, as the name suggests, is a photographer who specializes in wedding photography. That means wedding pictures of the couple, their family, the guests, the place, the wedding venue. It's your wedding day, and it's worth remembering. You shouldn't have any regrets concerning this day; therefore, it must be done well.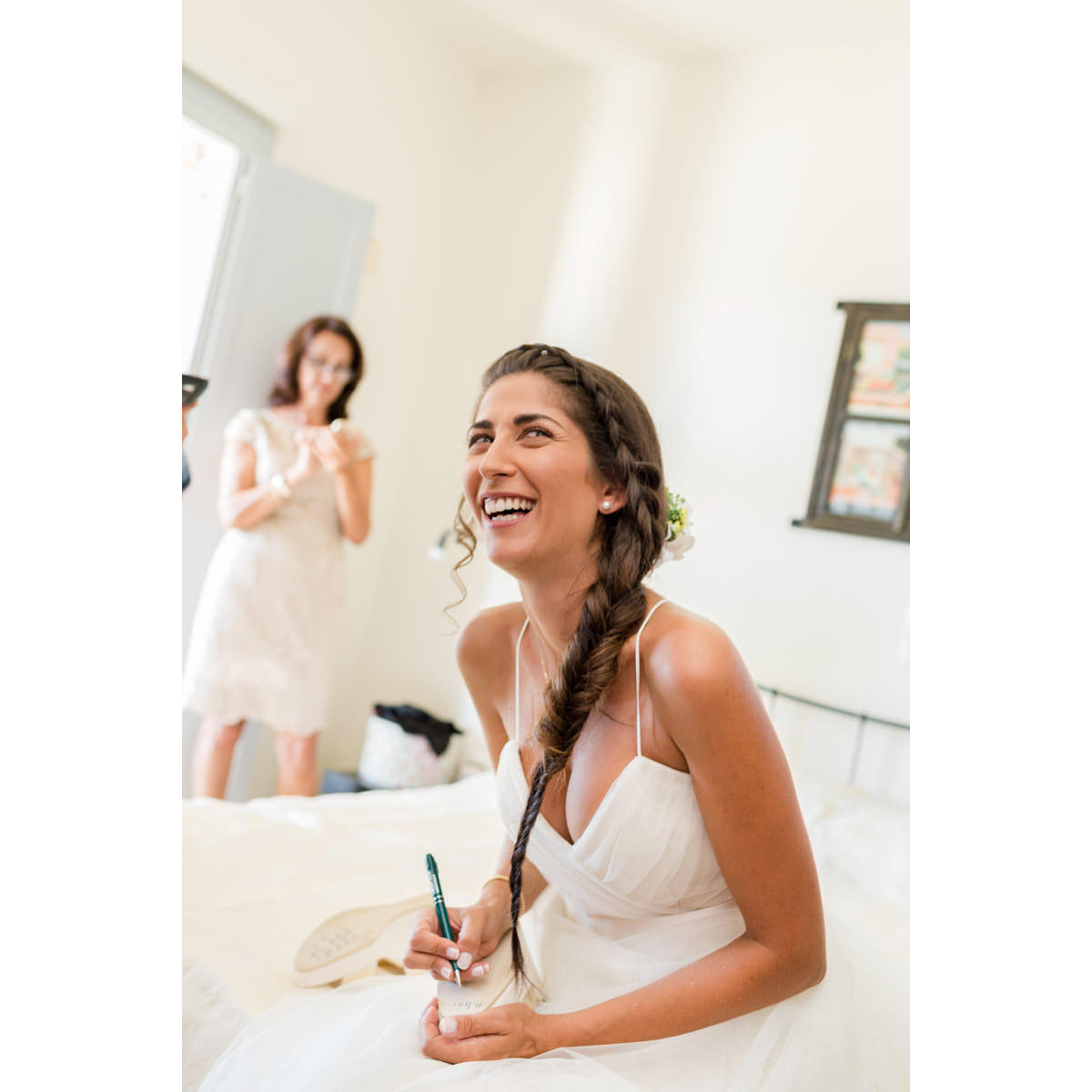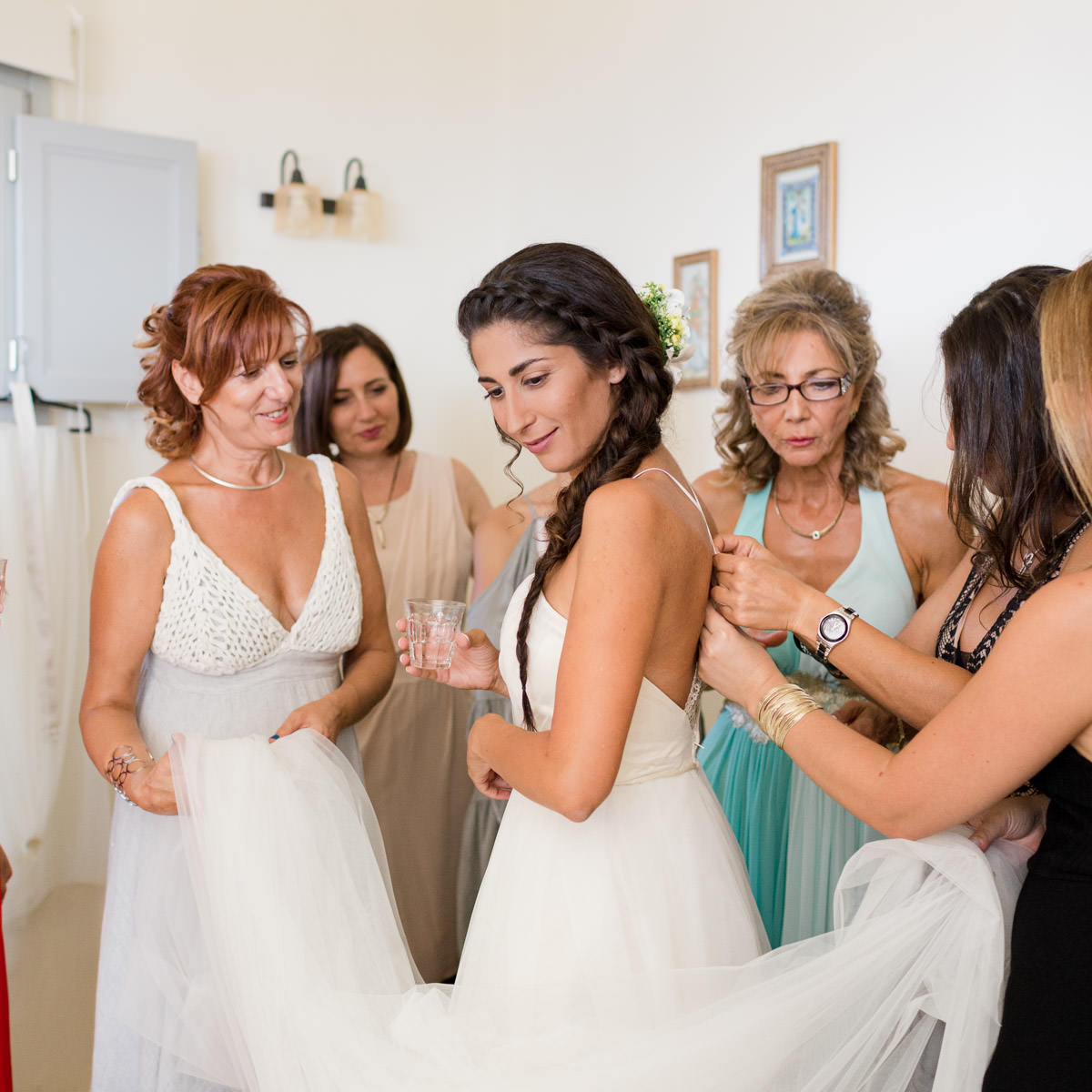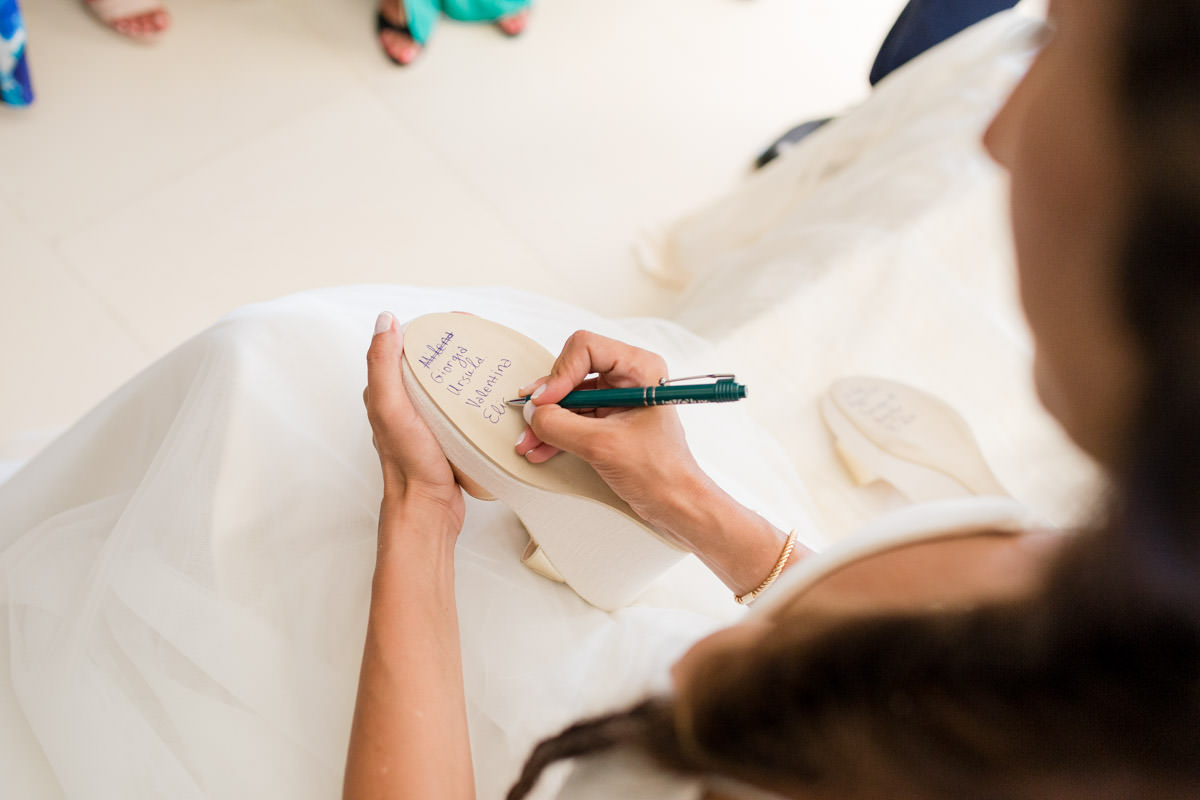 Documentary Photographic approach
Modern wedding photography is a mix of the best photographic approaches. One of them is "Documentary" or "photojournalism". This is when the photographer captures moments without intervention, staging or altering reality. Certainly, the most important things are documenting authentic images and original emotions. Furthermore, the photographer does not just capture photos but creates the story of your wedding day. Ideal for such shooting style are the preparations, the wedding ceremony, the reception, the dinner and of coarse the party time.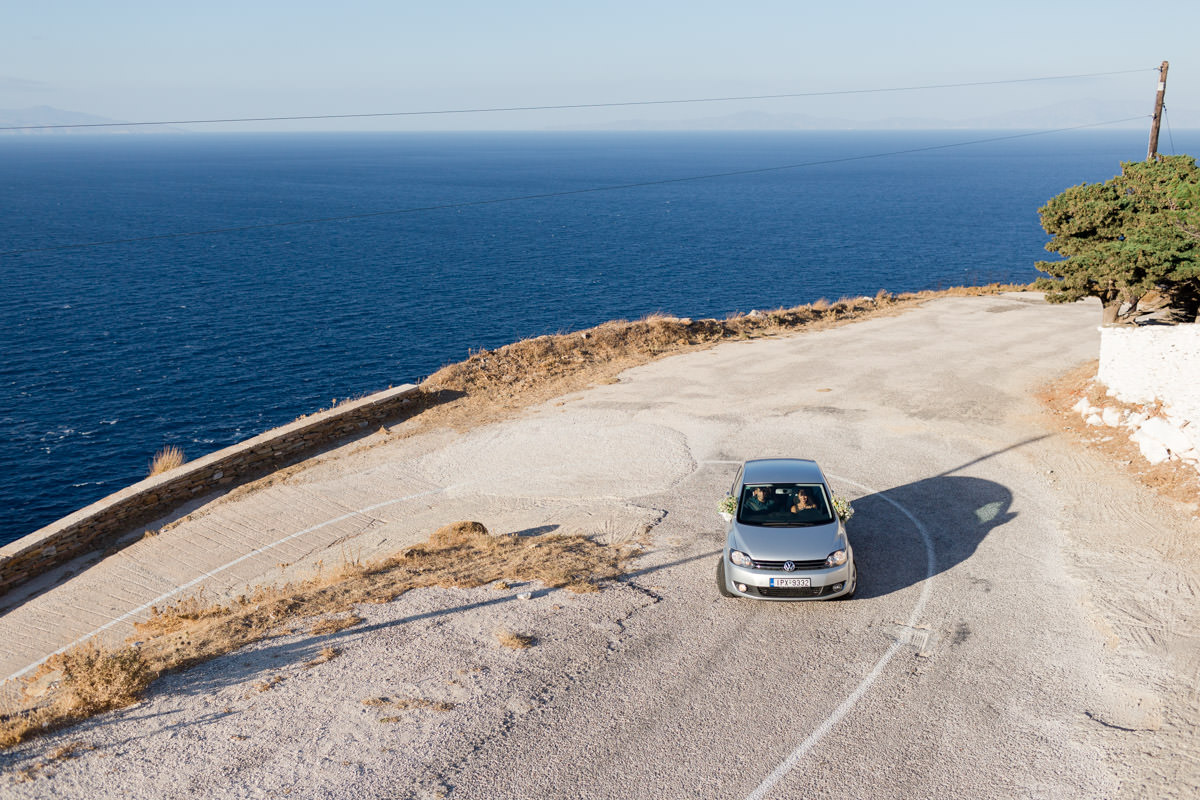 I incorporate many elements of that unobtrusive way as a wedding photographer in Greece. Usually, people look better when they are unaware of the photographer and I like that characteristic. Most powerful reactions cannot be staged. Furthermore, I love to create memories, which arise from real emotions. Therefore, looking back at your pictures you should remember the feeling rather than the instructions of posing.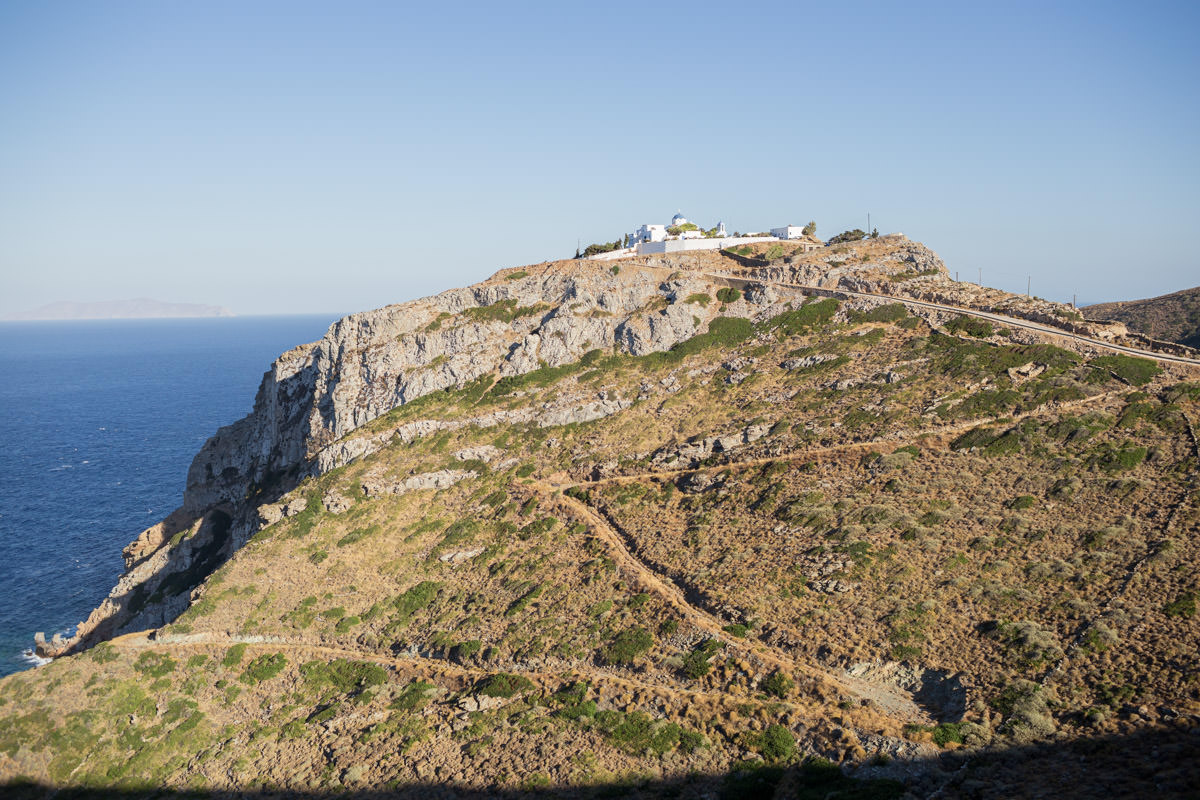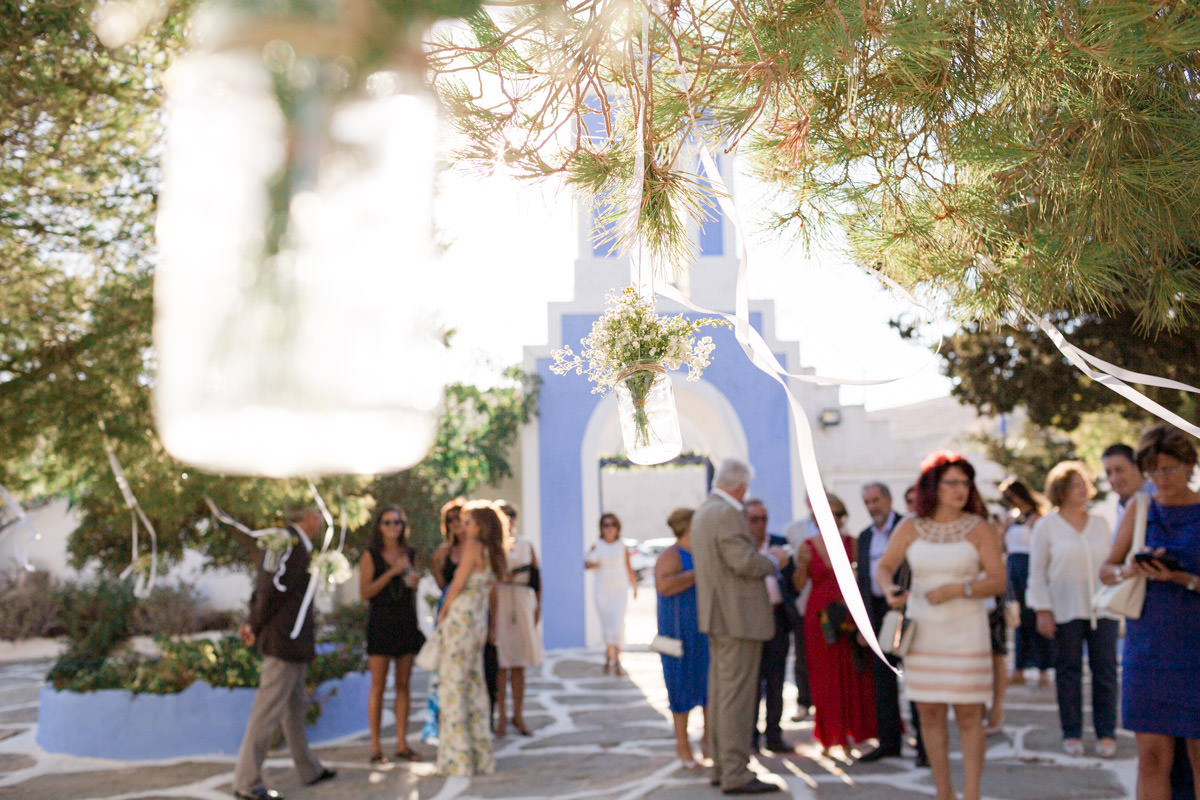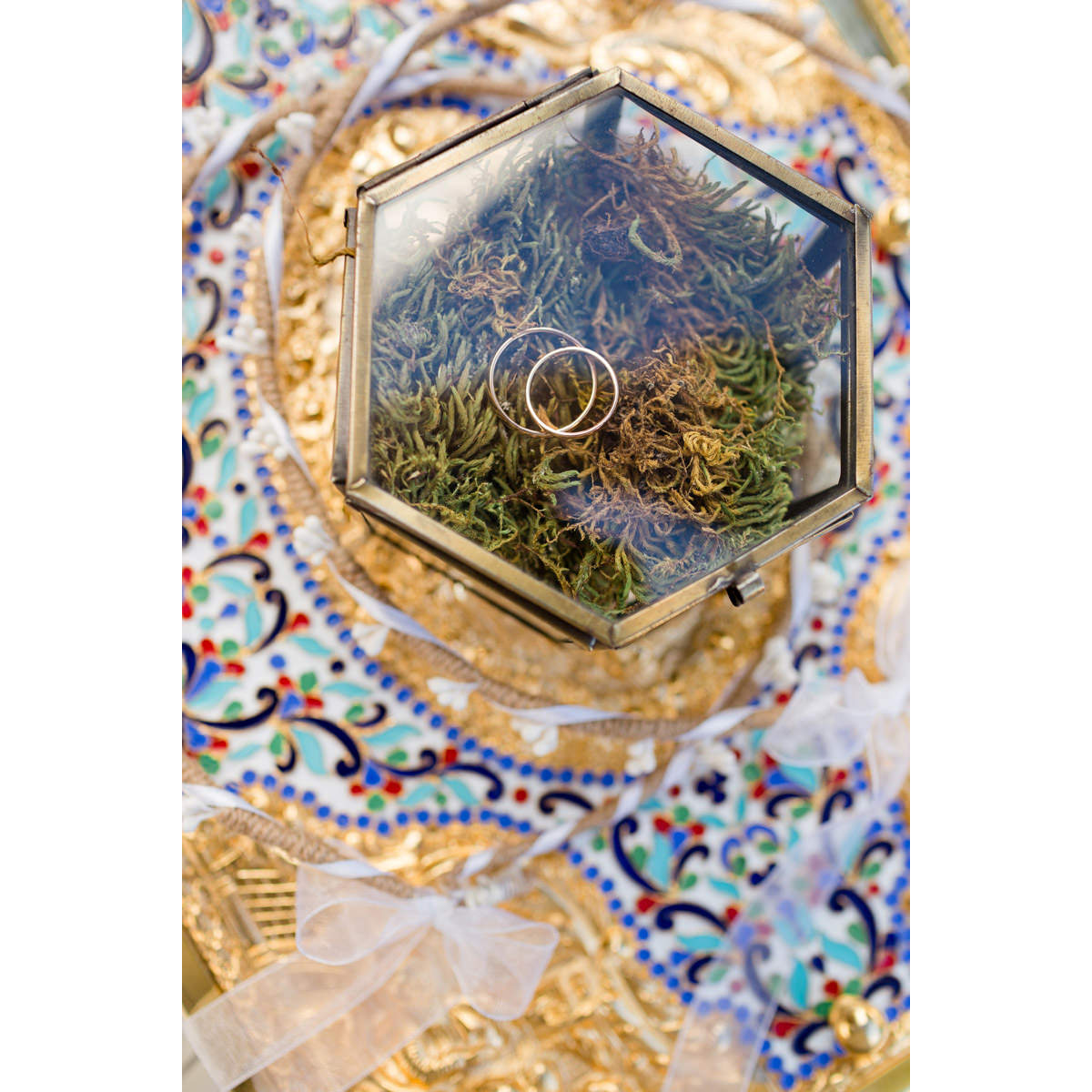 In addition, I don't like when a photographer stops the action and stages every single thing by telling everyone what to do and where to stand. My primary intention is to keep a discrete presence, observing what's happening and looking for capturing interesting moments.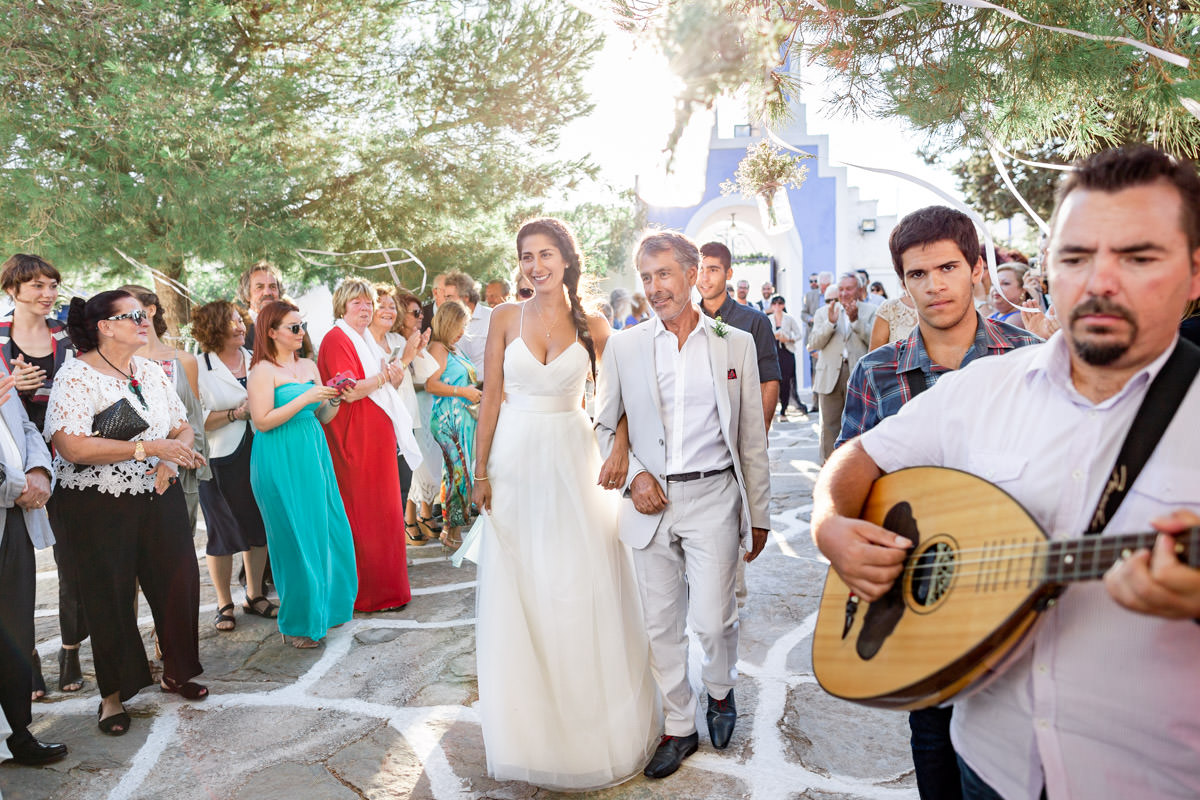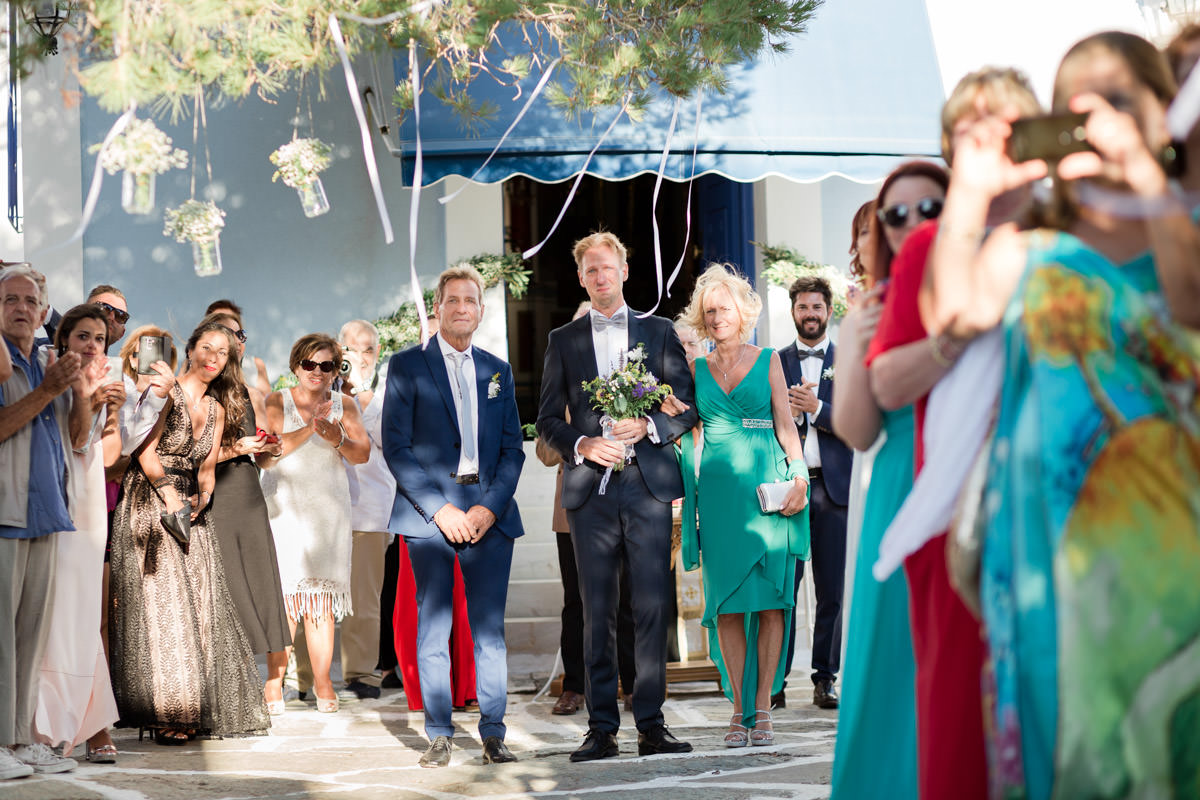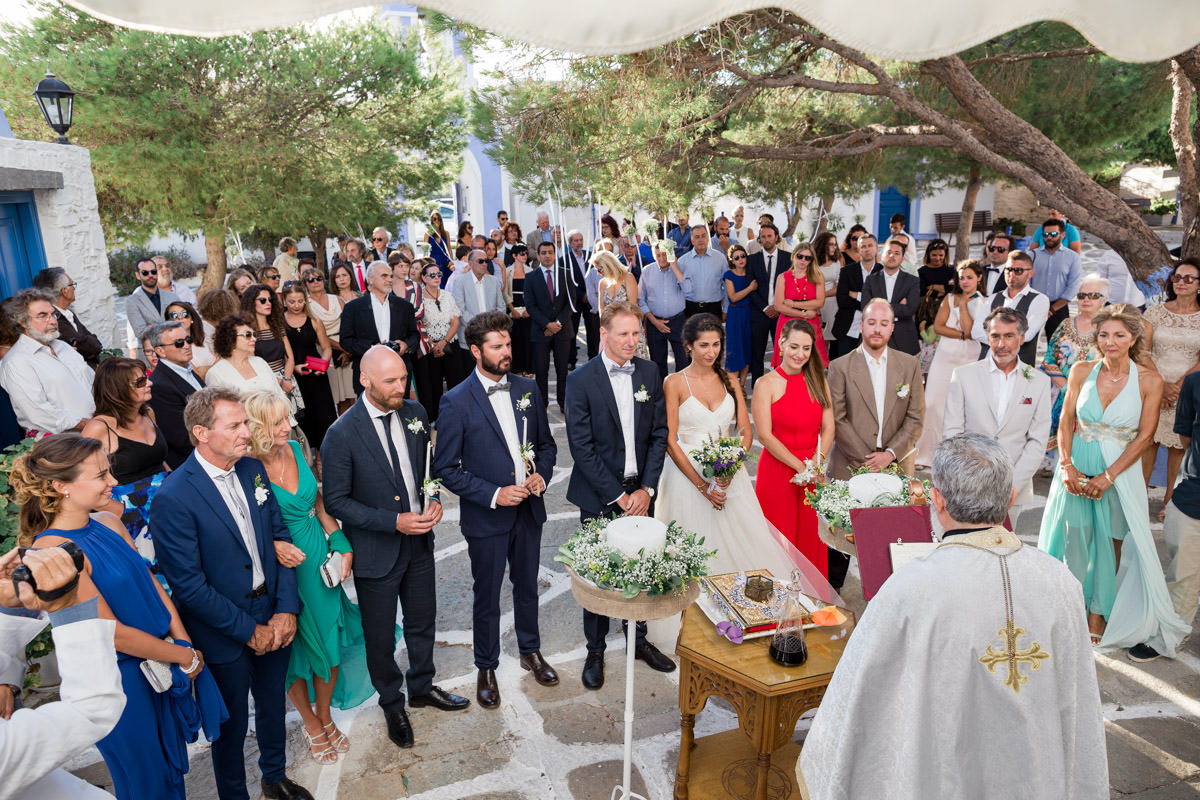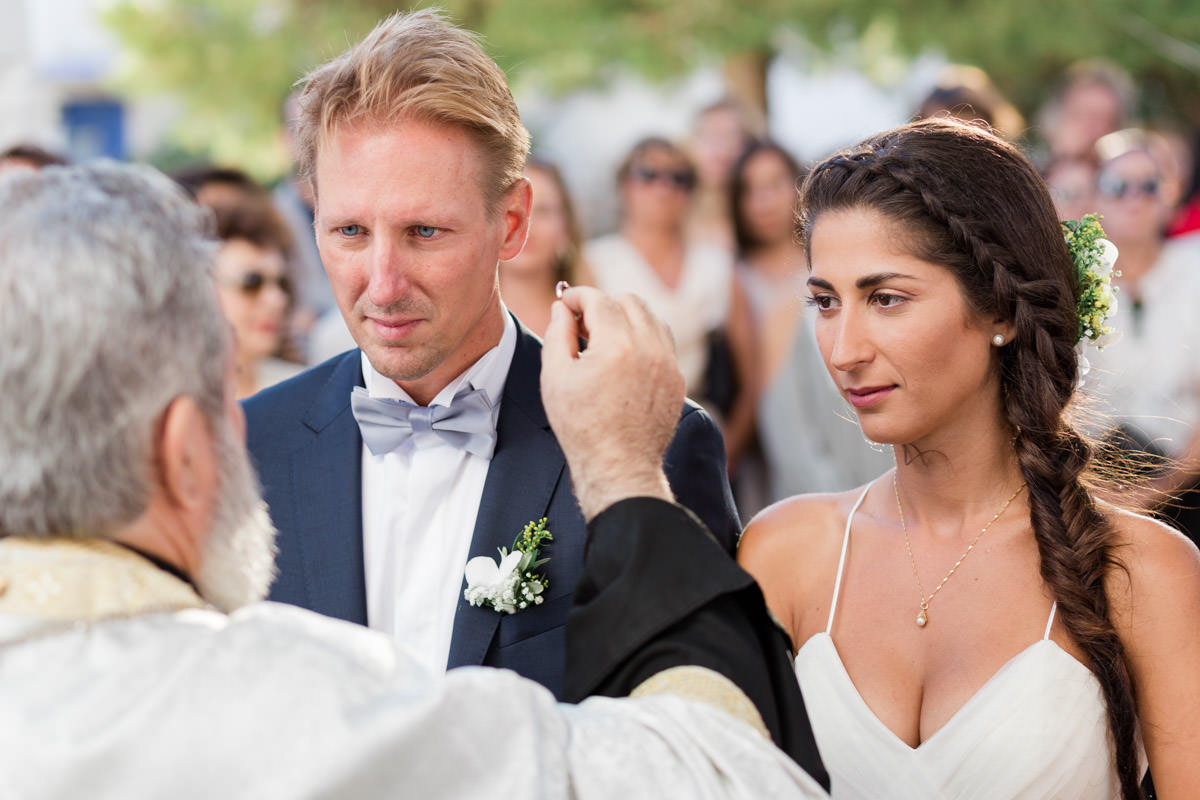 Finally, I as much as love to shoot moving intimate moments, I also look for fun and humor at every opportunity during the wedding day. One of the reasons, I choose to shoot only weddings or portraits is the fact that they have to do with people and thus with emotions. Being a wedding photographer in Greece awards me with some great moments which I am grateful of.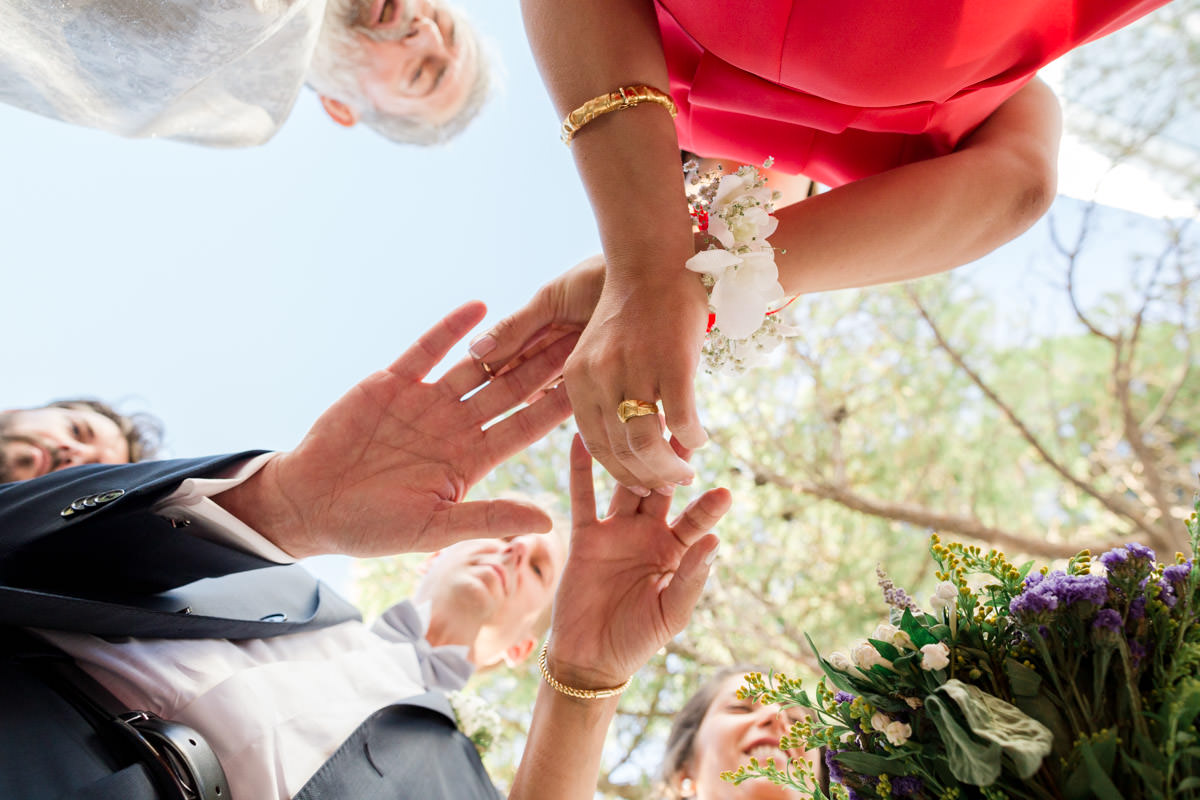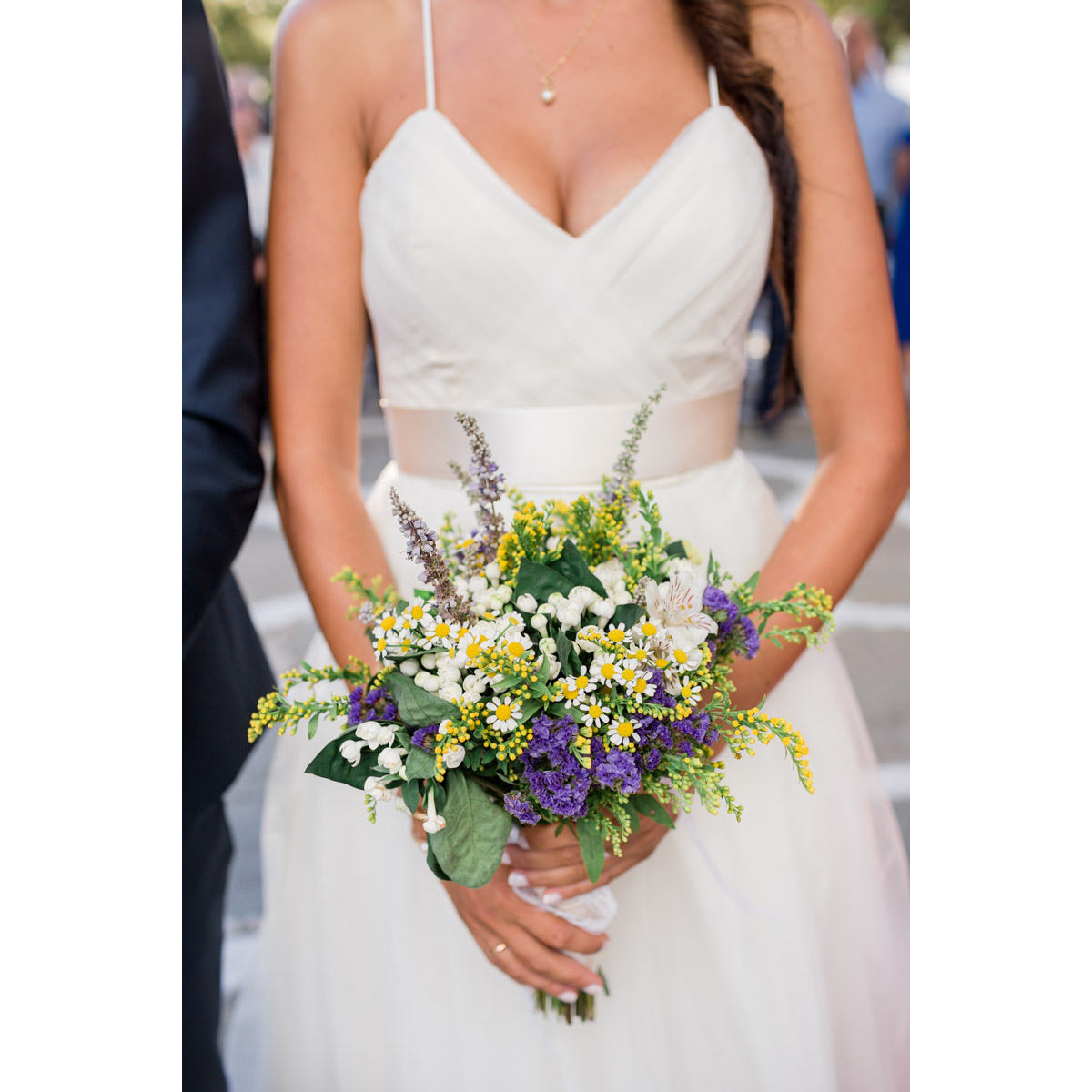 Portrait Photography
On the other hand, there are some moments when posing is needed, especially during portraits after ceremony and the couple photo-shoot. Then, I go for natural photos with an honest and authentic posing approach.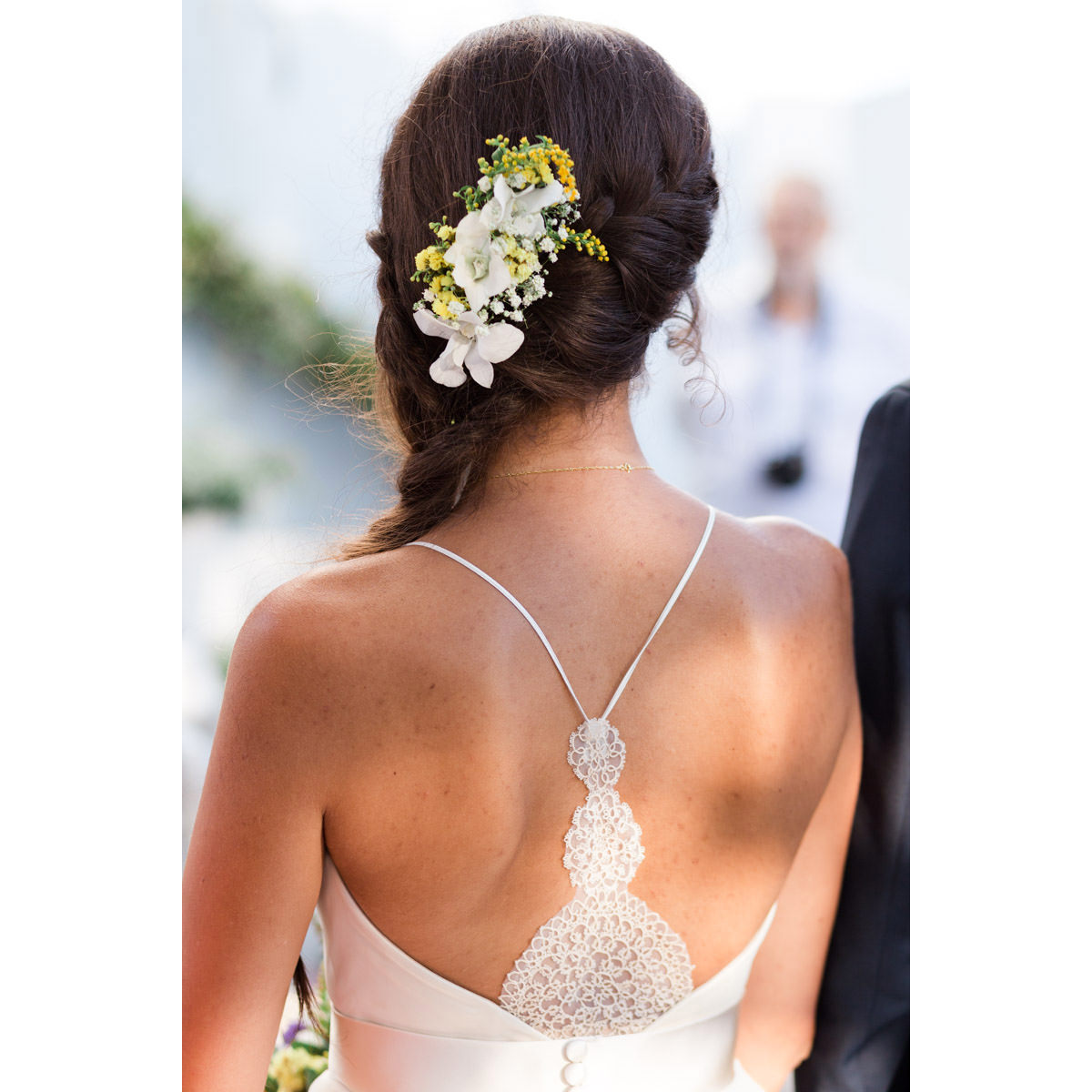 Couple Portraits or group family / friends photos should not last for a lot of time. Posing all day towards a camera, is very tiring, so the time you spend while posing should be relaxing and easy going. Although family photos are somehow more traditional, I do consider them equally important with a timeless charm.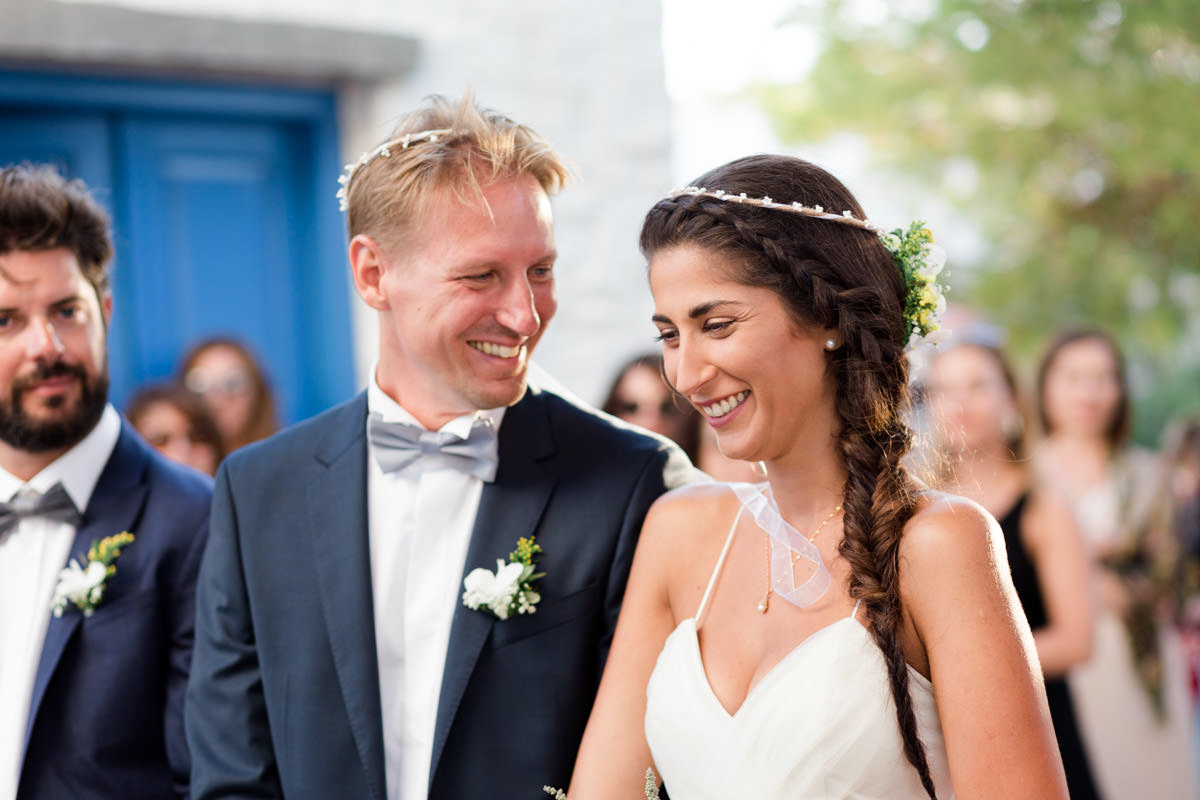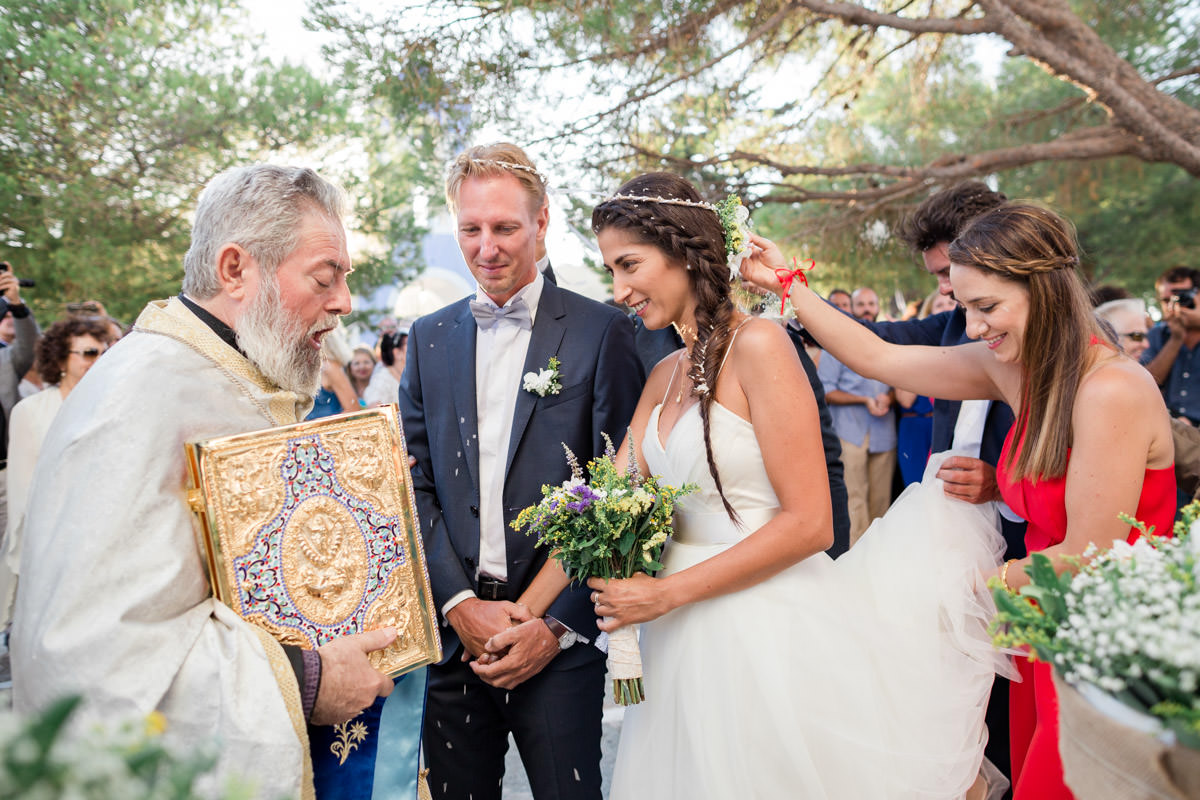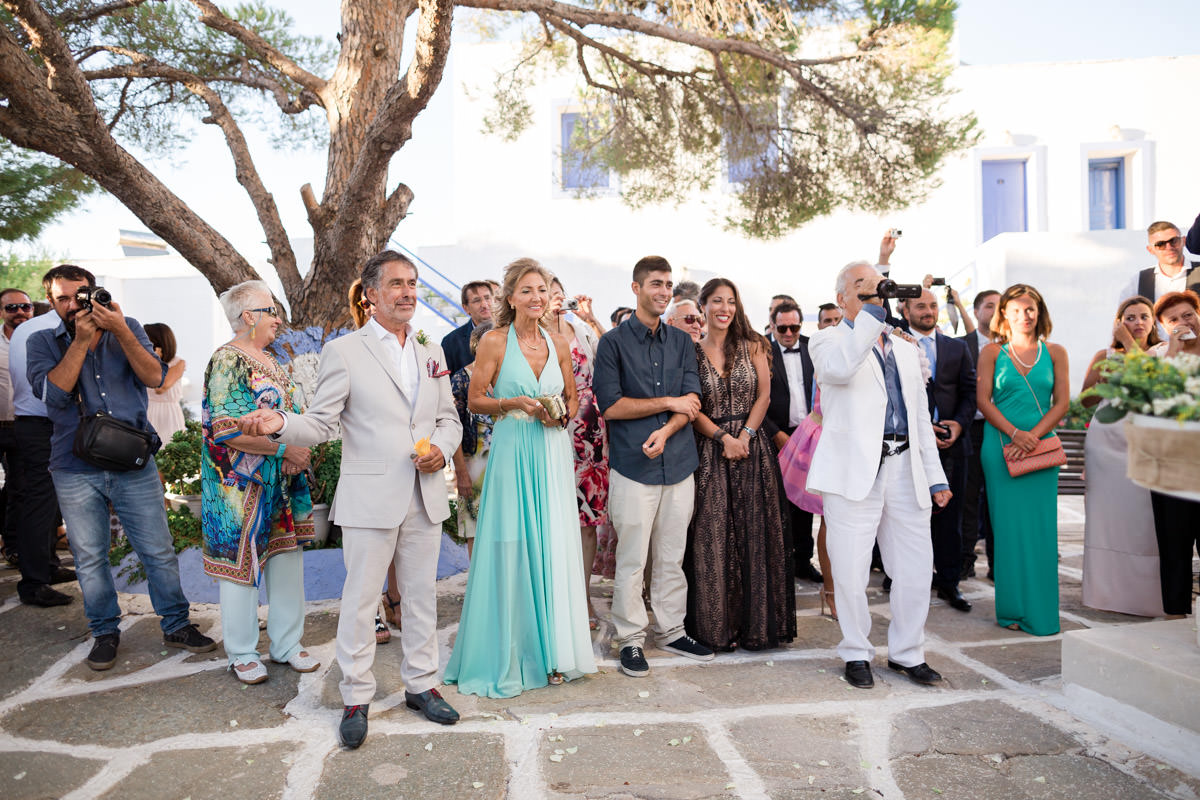 Regarding the photos of the couple, the newly-wed groom and bride, this is the time where I introduce a "natural" way of posing. The most challenging thing for a photographer is to bring out some natural moments of the person in front of the lens. That should happen without overposing or creating artificial feelings but rather evoking them to leak out. How is that possible? Well, it's a combination of things but the most important is the trust between the couple and the photographer. A good level of communication and understanding are vital for people to feel comfortable and true in front of the lens. Sometimes they forget about it and that's the time when the magic happens.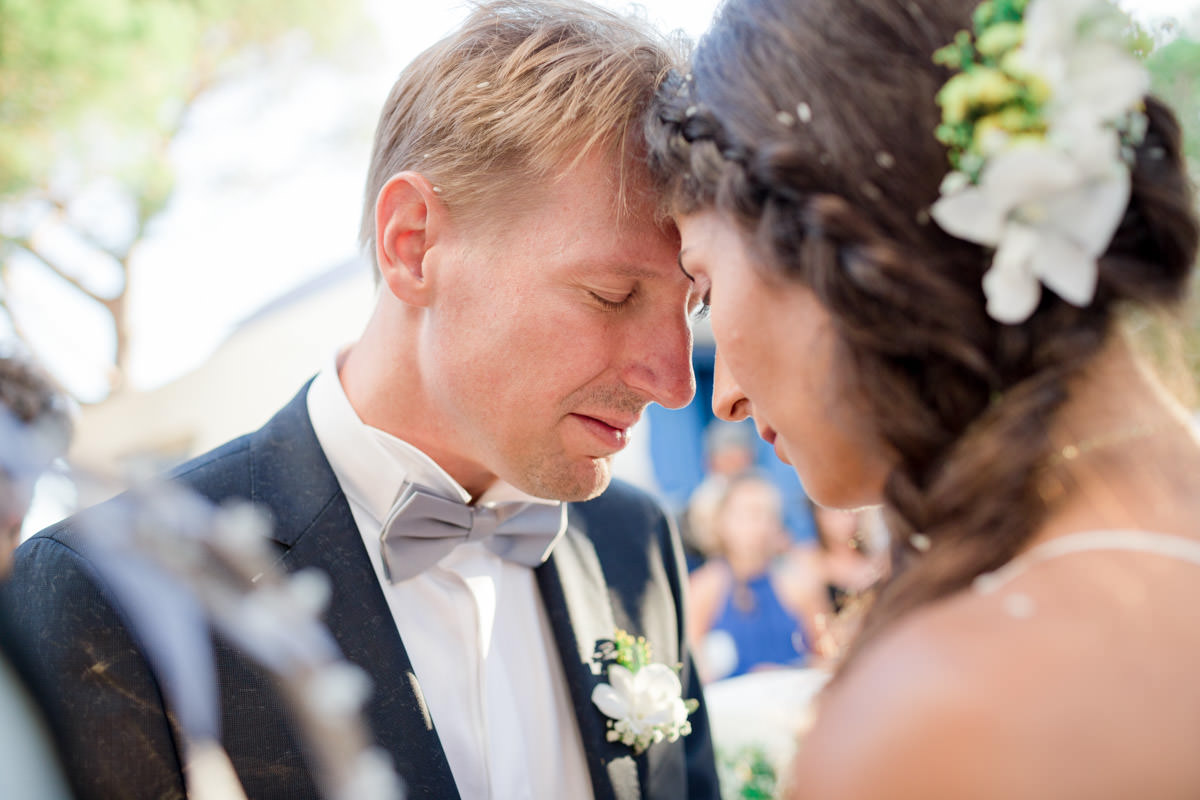 Choosing a Greek wedding photographer
Now, why exactly should you choose a wedding photographer in Greece and not take the pictures yourself or have a friend take them?
- A wedding photographer in Greece knows exactly what to do and where to be for the best possible shots. Being quick to adjust to different locations and lighting conditions is also crucial.
- A wedding photographer knows the perfect angles to capture, the objects to capture and the type of theme you're going for.
- A wedding with someone you love only happens once. Then the only witness will be your wedding images. You will have your wedding photos in digital and maybe in printed form for years to come. Choosing a wedding photographer in Greece is a critical decision and you should be happy and satisfied with your images. It should be done in a right way. Get in touch with us and let us help you preserve the magic of your wedding day.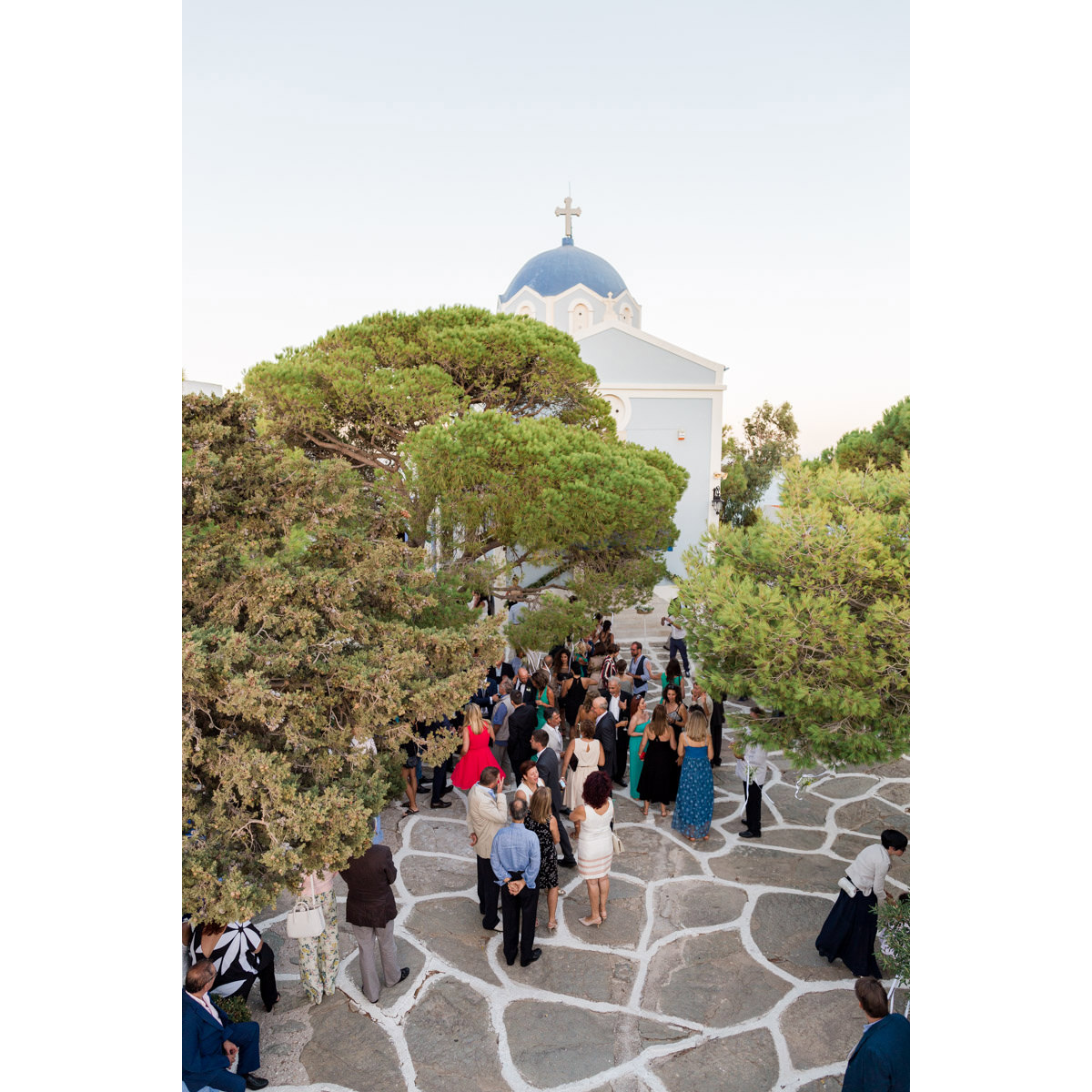 Enrico & Aggeliki- Their wedding experience on a greek island!
Being a wedding photographer in Greece, in a beautiful greek island, is a dreamy experience! Enrico and Aggeliki, two good friends of mine, decided to get married at the lovely island of Kea-Tzia. Everything seemed from the beginning that the wedding would be unforgettable. The summer, a Greek island, the sun, friends and good mood contributed to that. The wedding was a three-day party. Friends and relatives from Italy and the rest of Greece arrived.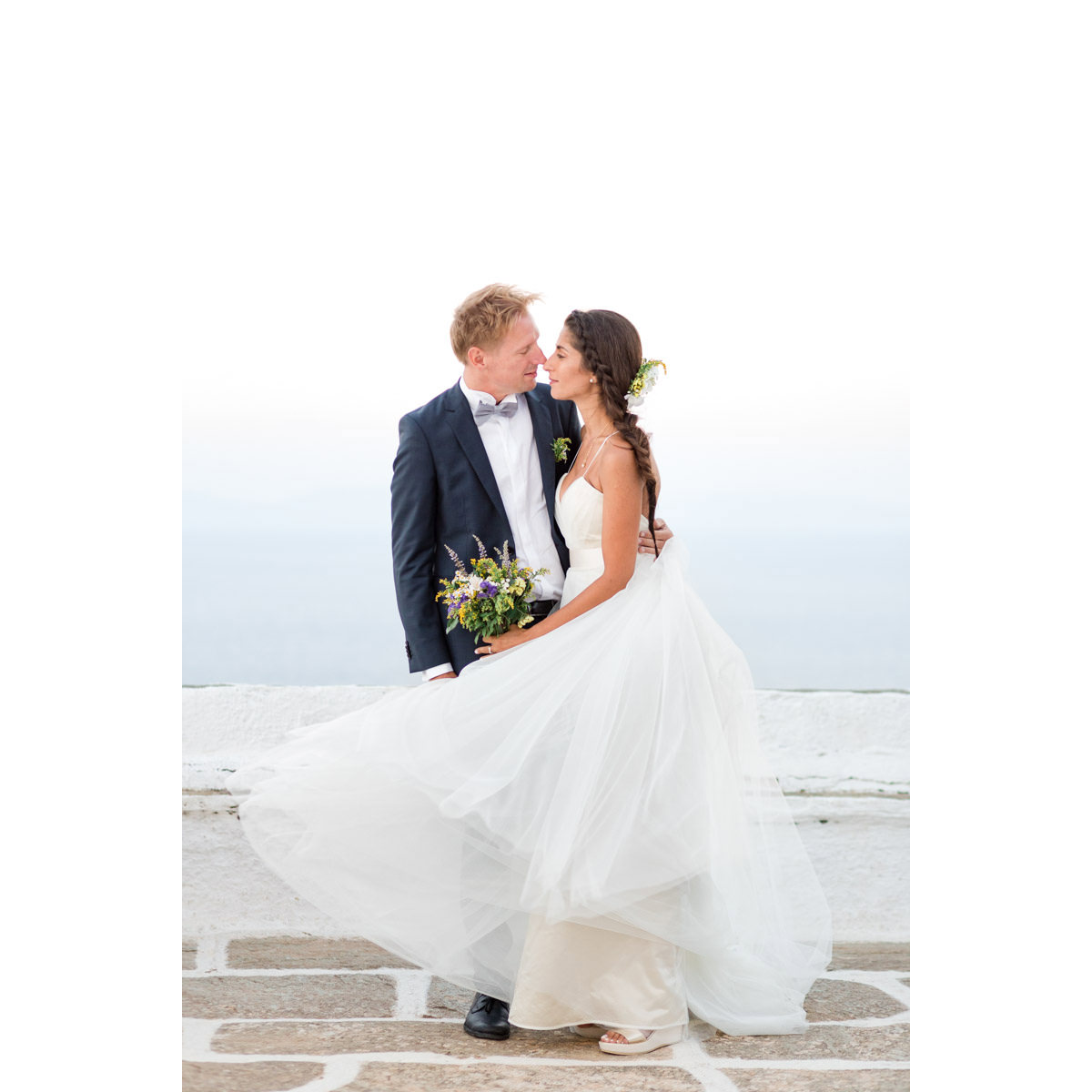 Before the wedding in Kea
In the days before the wedding, the sea and the beaches were the meeting place for the friends. Koundouros was the best beach for these days. One day before the wedding, during the afternoon, we went with Aggeliki and Enrico for a walk at Ioulida, in Kea-Tzia, where we took some beautiful portraits just before the sun had touched the sea. The light was indescribable! In the evening, a party took place at Aggeliki's holiday house at a beautiful place in the island. All the couple's friends were there full of joy and in the proper party mood. The positive feeling when I see so much energy around me and so much love made me the happier wedding photographer in Greece!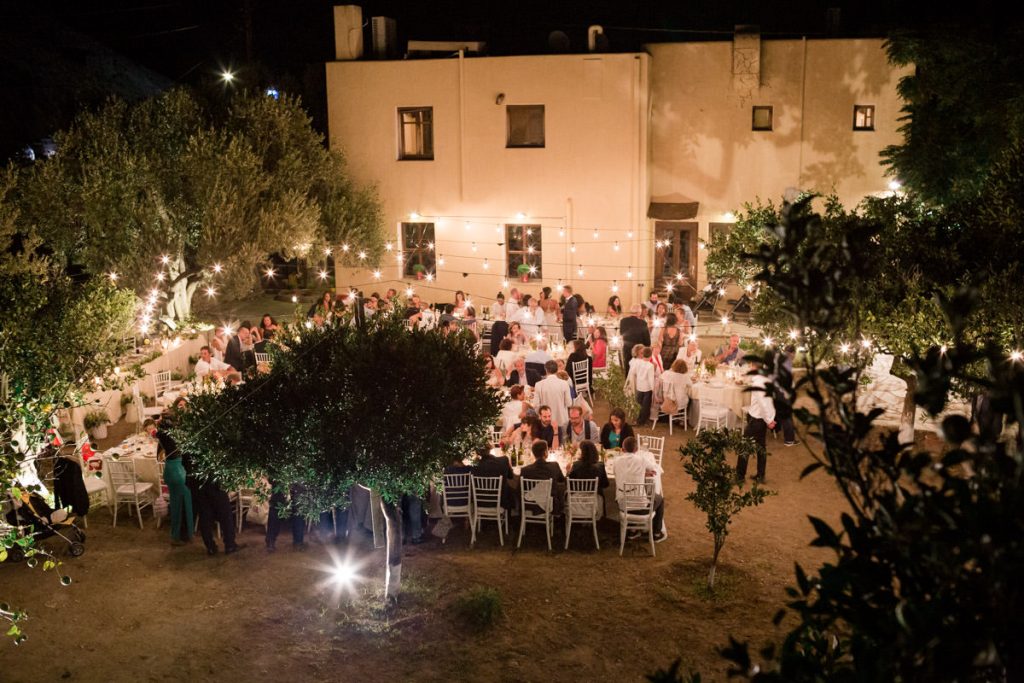 The wedding day in Kea
The wedding ceremony was at a magical part of the island, the monastery of Kastriani. Traditional Greek musicians were playing music while following the bride until she reached the groom. This is customary in Greece and especially in the islands. The ceremony was very special and you could see the love in the couple's eyes all the time. After the ceremony, the guests were arriving at the reception under the sounds of live traditional Greek music. The dinner took place in a very beautiful place, at "Varadi", where the lighting and the decoration were unique. Later on, the party was the perfect finale for that wedding, where Greek traditional melodies were combined with music from around the world.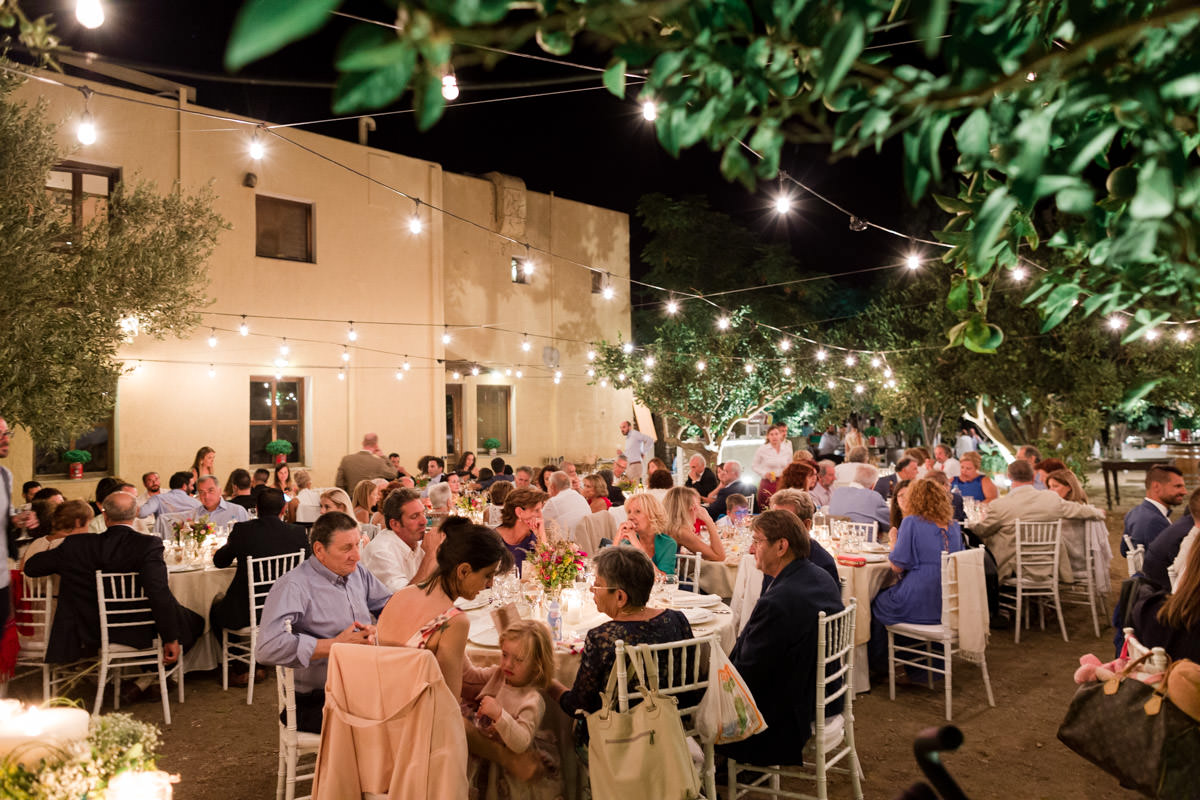 A few words from the bride:
We have been living in Italy for the last 10 years and we have decided to get married or even better to make a huge party. We wanted to gather, to thank and to have fun with all the people who loved us and supported us in the course of our lives.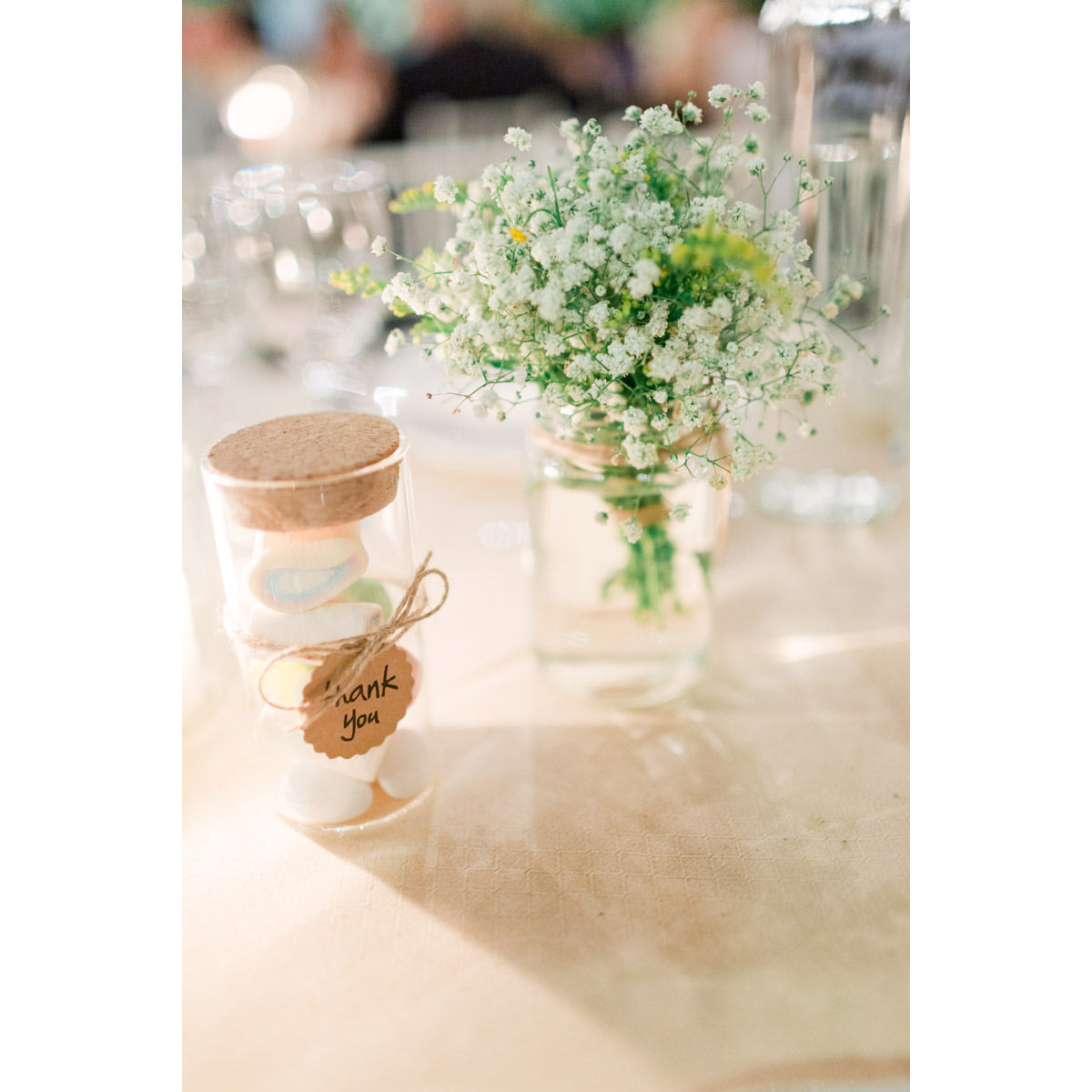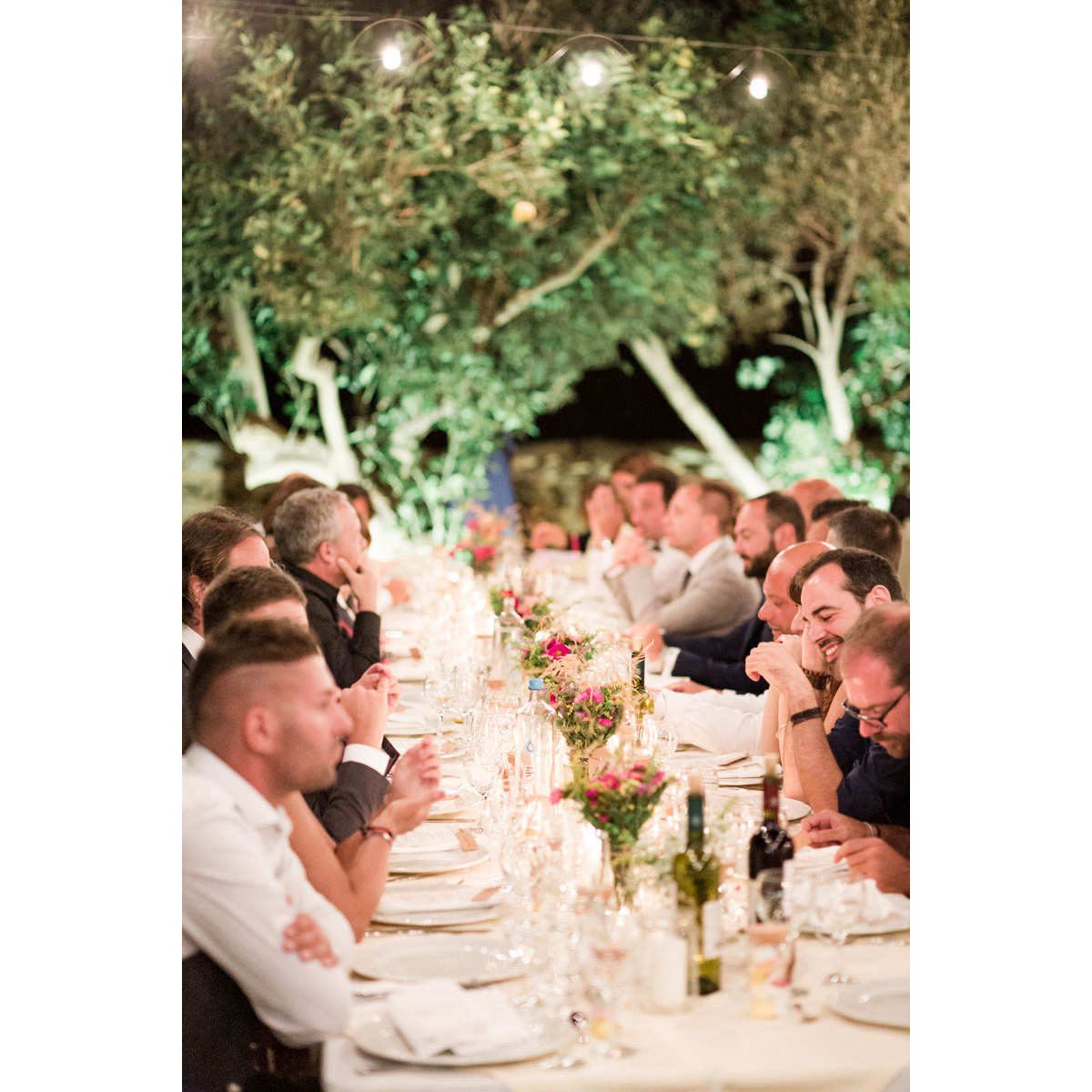 Given that Enrico is from Venice and I am from Athens, we wanted to find a different, neutral location to have our wedding and that is why we decided to have it in Kea-Tzia. We have a holiday house there and we know the island very well. So, we knew that it would be ideal for the Italians who wanted to combine our wedding with their holidays and also near Athens for the Athenians who wanted to come just for weekend. And this is how the planning of our wedding started.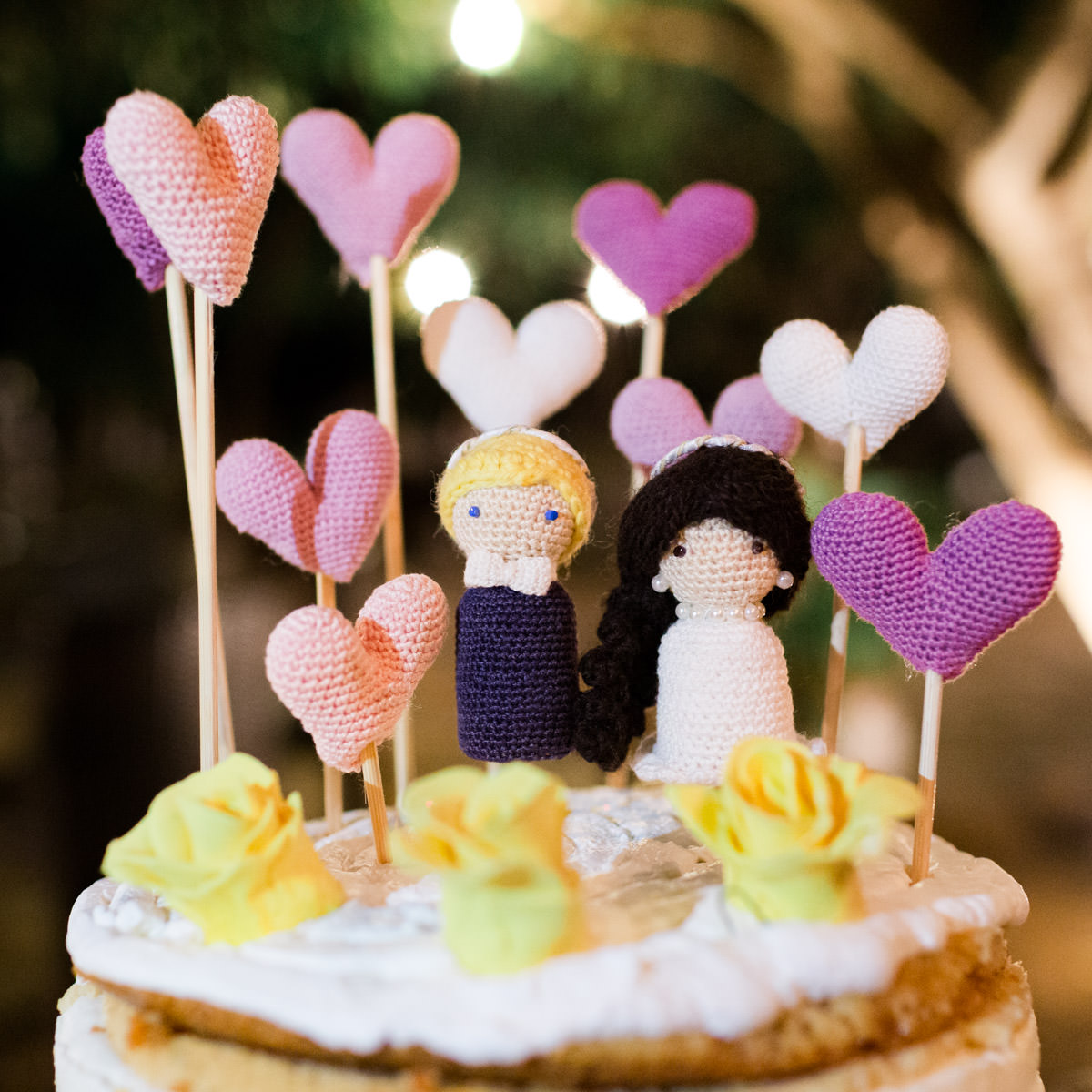 When we had first visited the monastery of Kastriani many years ago, we were both sure that it was the place where we wanted to have our wedding without a second thought. It was what we were looking for, a small world of blue and white, built on a hill. We decided to have the party at the garden of the folklore museum of Kea -Tzia. With the help of Stavroula's exceptional taste, we decorated the area with hundreds of lights and the tables with local flowers and with jars with candles.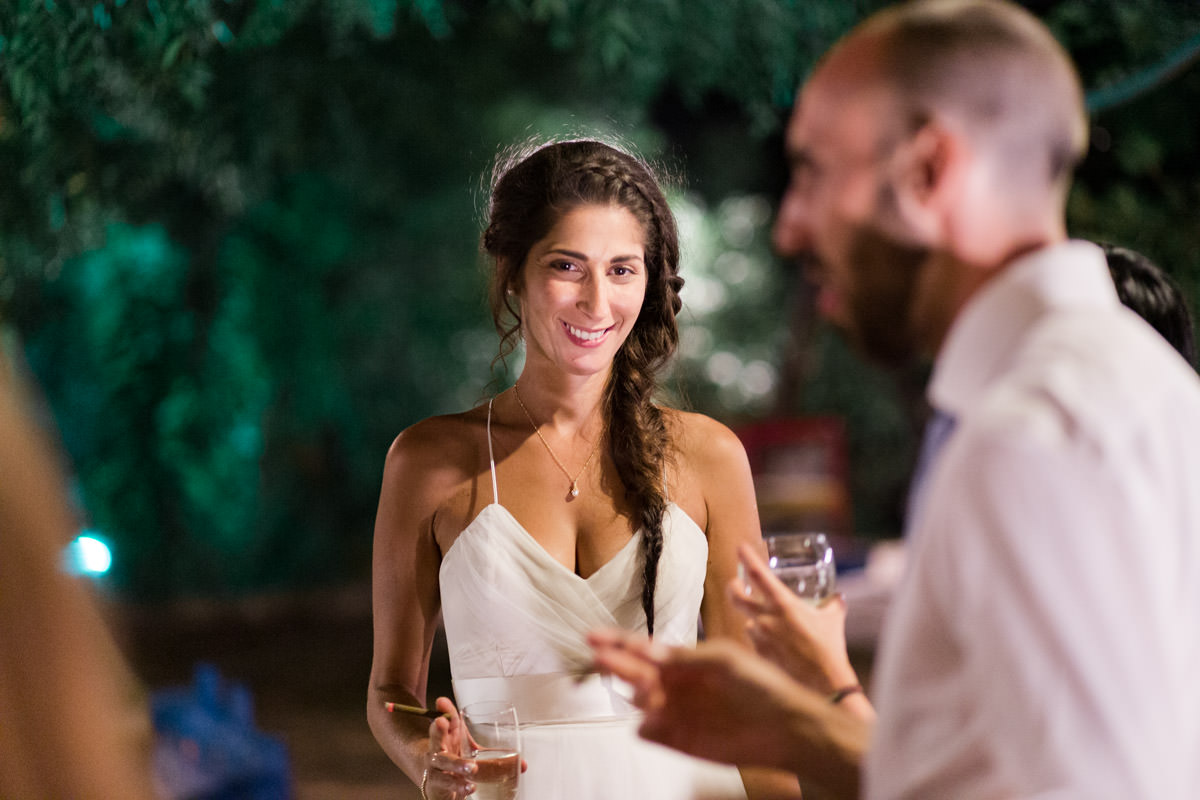 The easiest part was choosing our wedding photographer in Greece. We loved his work and his huge experience. He was behind us taking pictures in Ioulida, at the beach, at the party of the previous day and of course at the wedding.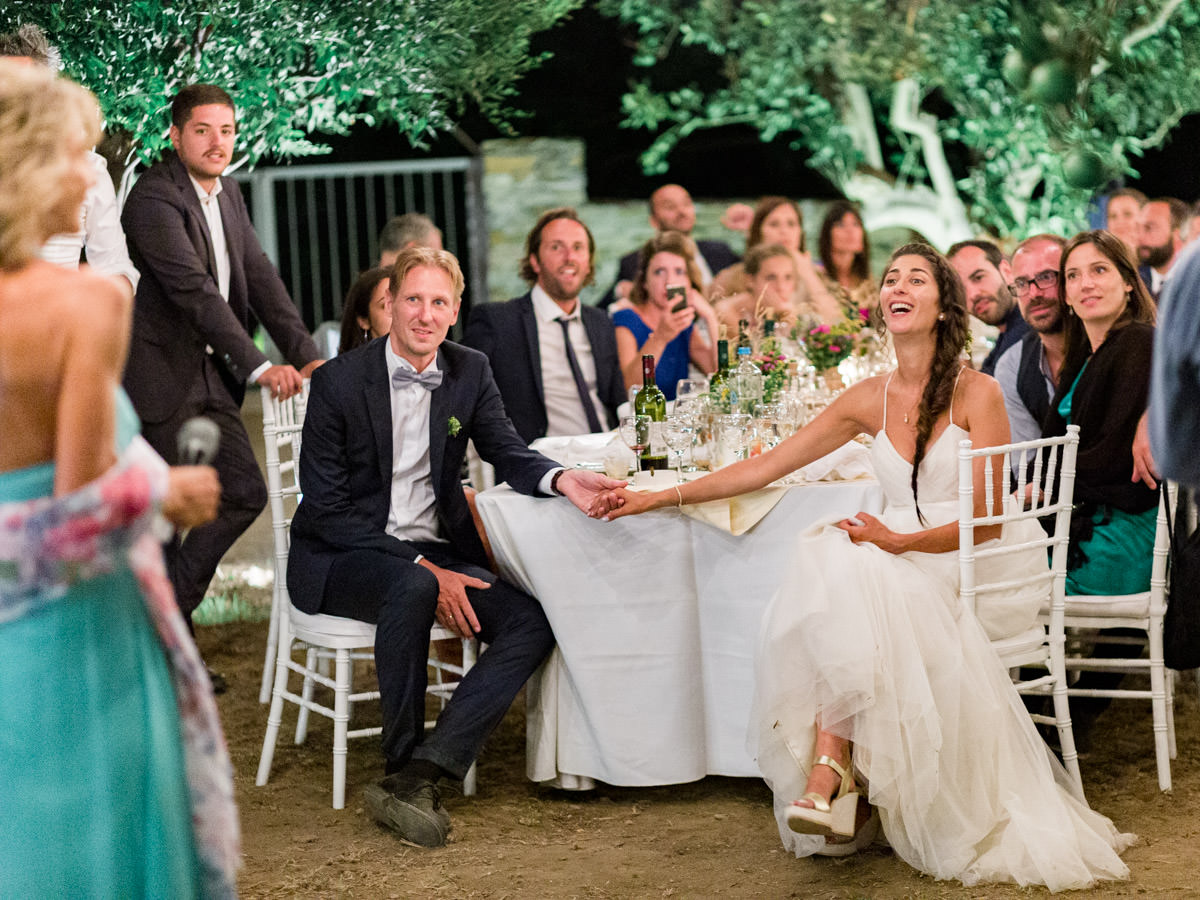 Floral - Design: Stavroula Tripilioti | DJ: Qualisound | Church: Kastriani Monastery | Wedding Venue: Varadi | Makeup artist: Studio B
Wedding Shoes: Elite | Groom's Apparel – Shoes – Accessories: Hugo Boss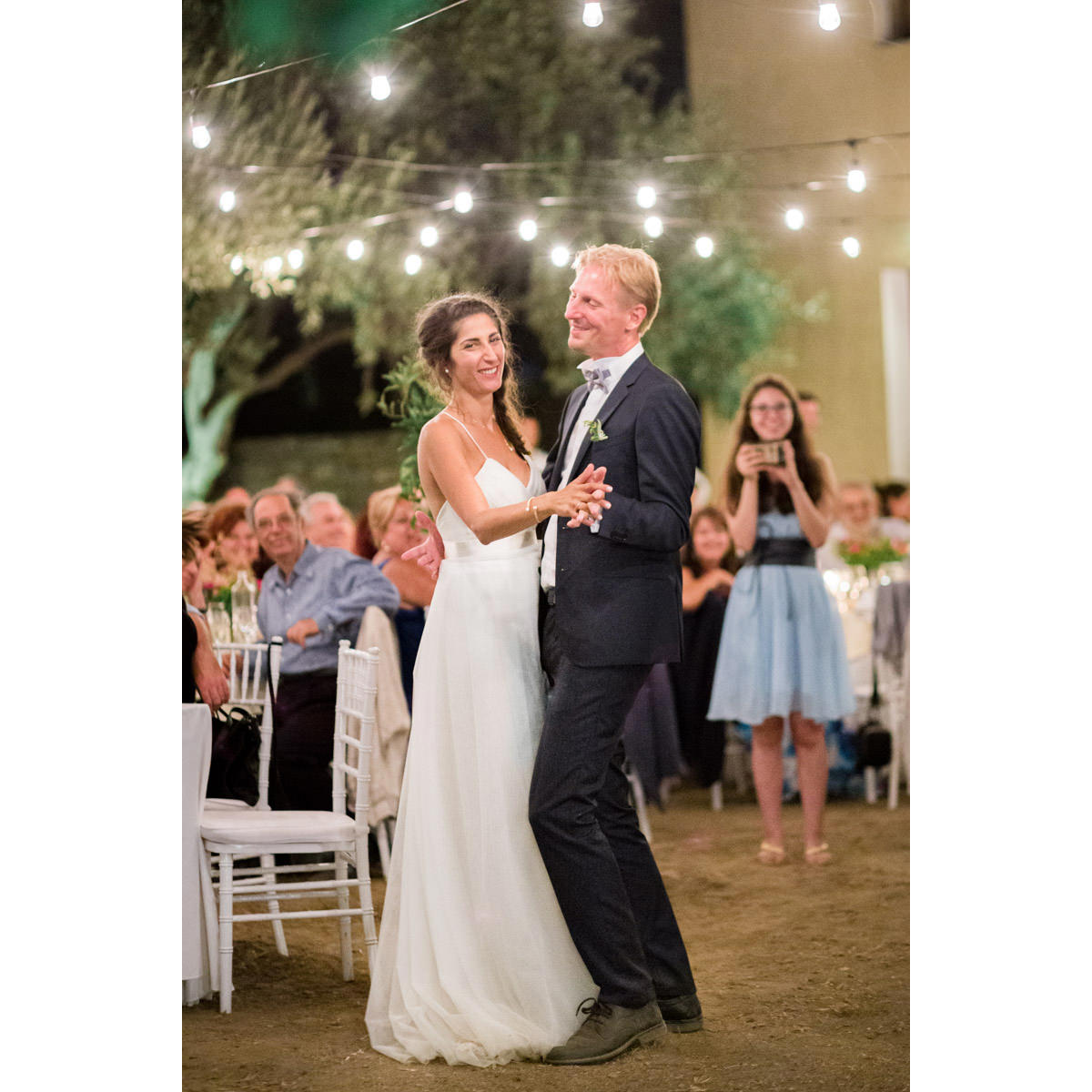 RELATED POST:
- Looking for a wedding photographer in Crete?