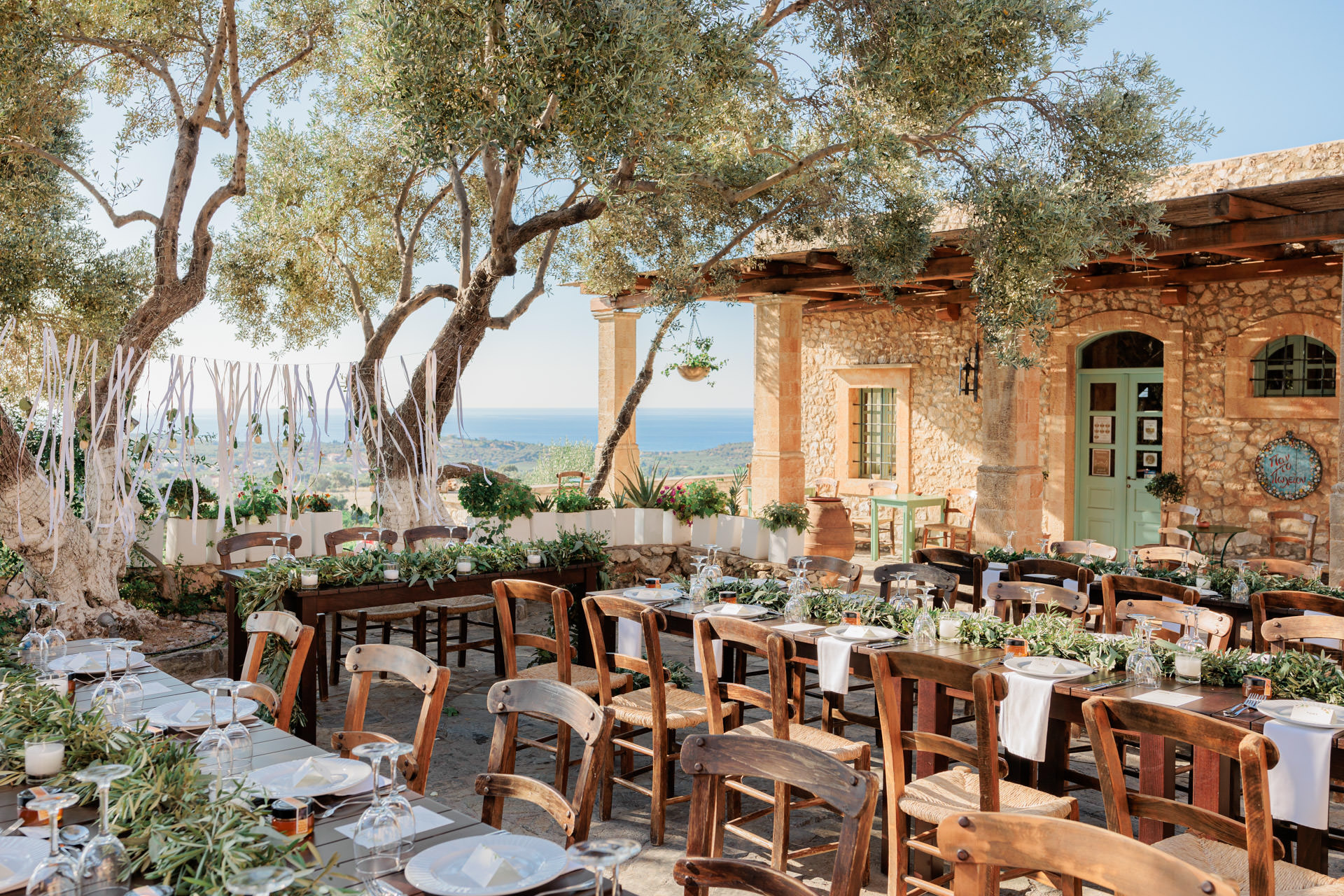 Crete Wedding Venues
When planning your wedding in Crete, wedding venues are one of the first things to consider. Indeed, they can enhance your wedding day and play a major role in its success. Crete is a wonderful island with amazing landscapes and picturesque locations. It is the most popular and largest island of Greece, a feast for travelers! In fact, it has lots to offer. Exquisite natural beauty, culture, local flavorful delicacies!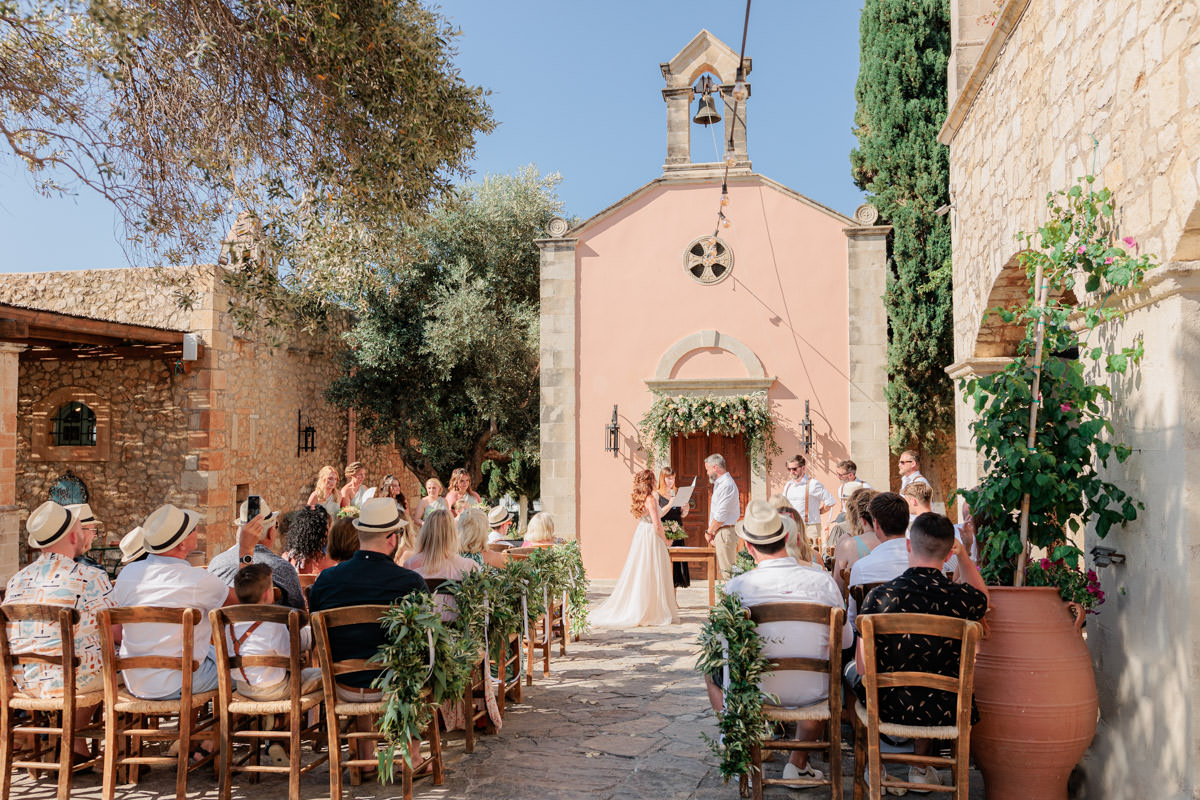 With some breath-taking wedding venues, it is emerging as one of the most popular wedding destinations for many couples. Actually, the area offers many opportunities to enjoy such a day on this incredible island. One can find impressive beaches, private estates, undisturbed villas where you can organize your great day in style. More importantly, it is a marvelous place, if you are planning to walk down the aisle in a beautiful scene, surrounded by the nature…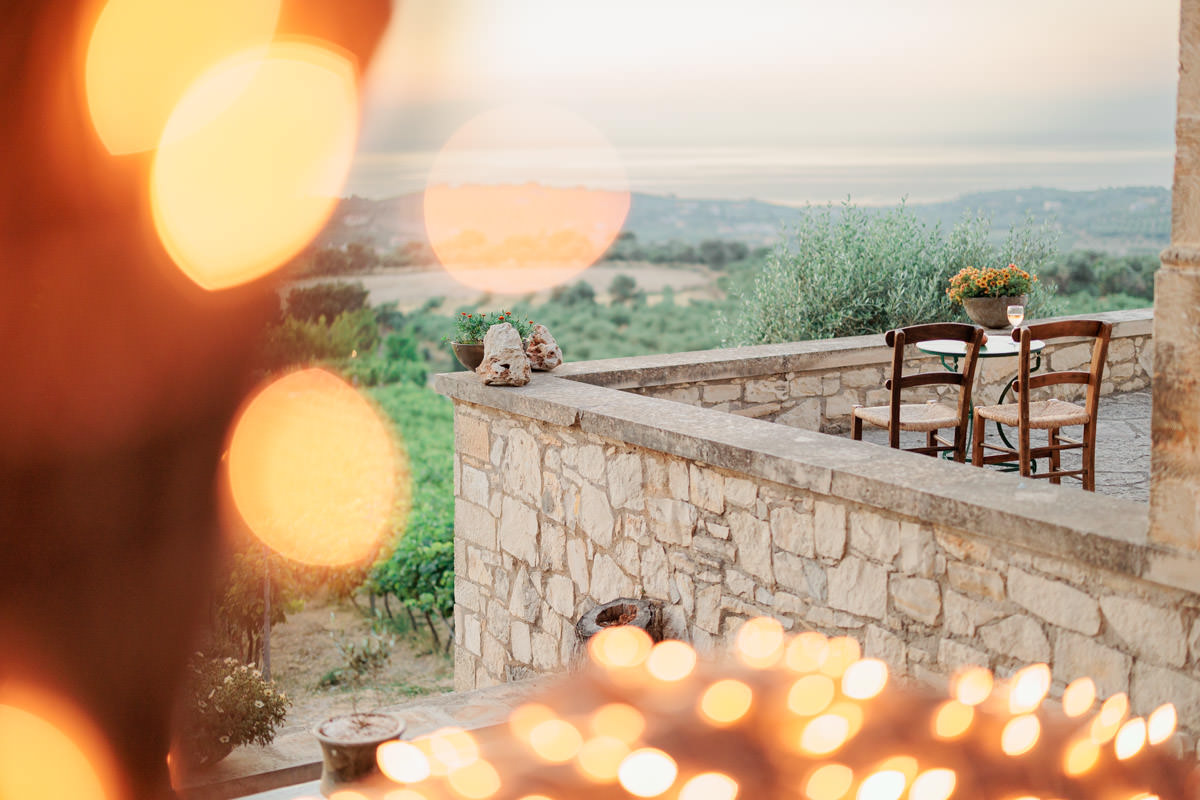 AGRECO FARMS
Agreco farms is a stunning wedding venue in Crete and it is famous for many good reasons. Its traditional architecture resembles a neighborhood in a small Cretan village. The gardens and flowers around create a colorful palette and blend perfectly with cultural elements. From the balcony one can enjoy a dazzling view of the vineyards and the sea in the background, one of the best sunsets in the island. In addition, the farm offers a menu with some amazing dishes inspired by the rural cuisine of Crete and a wine tasting experience for the guests.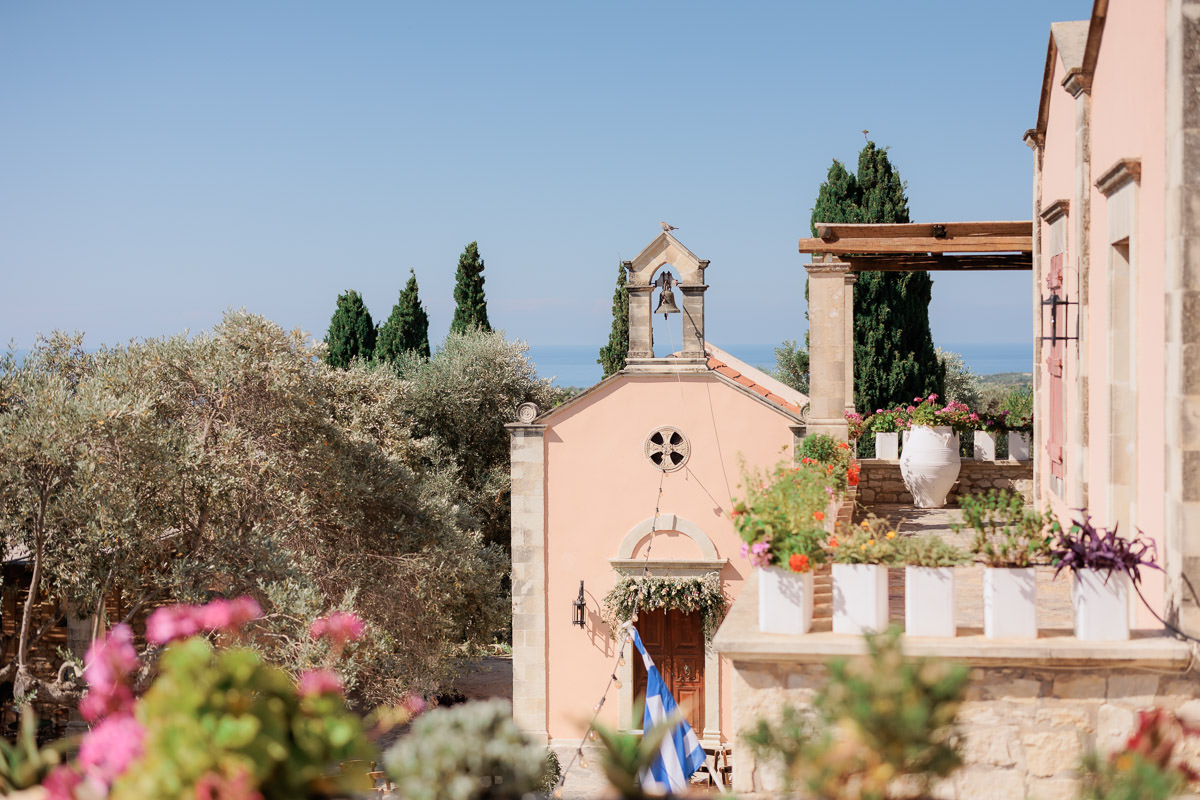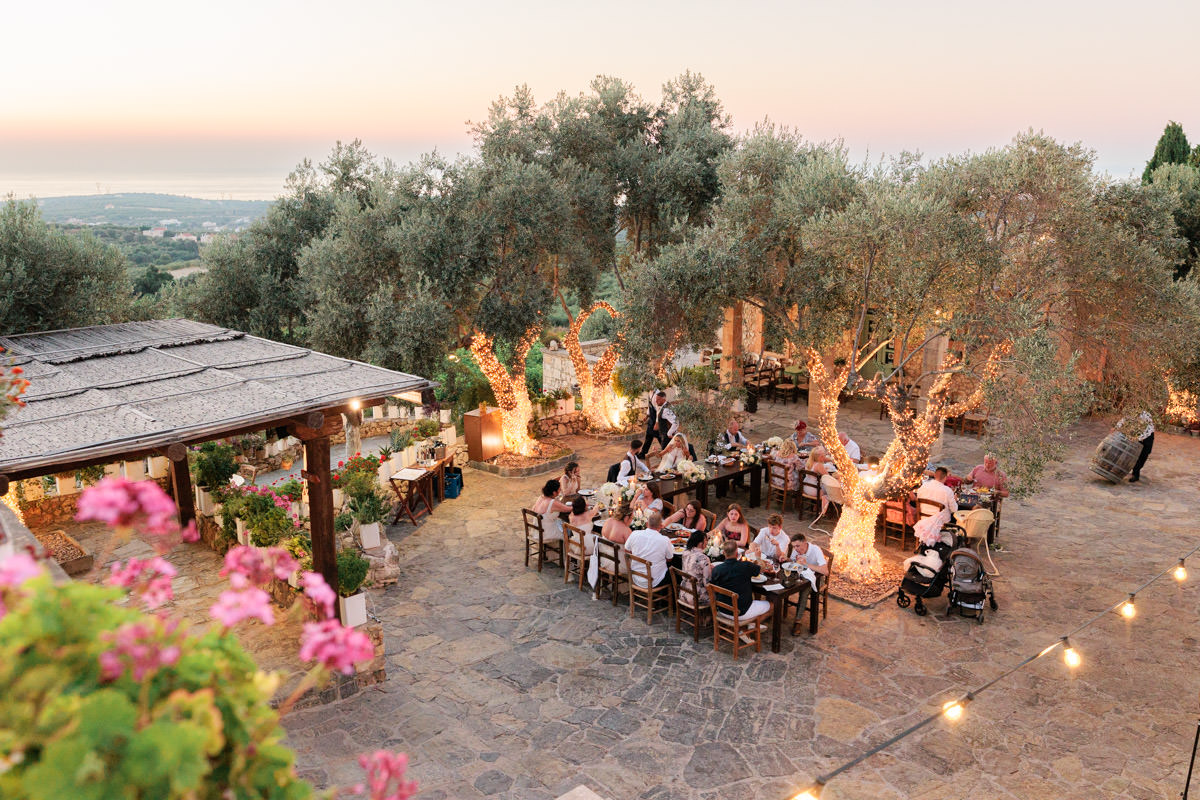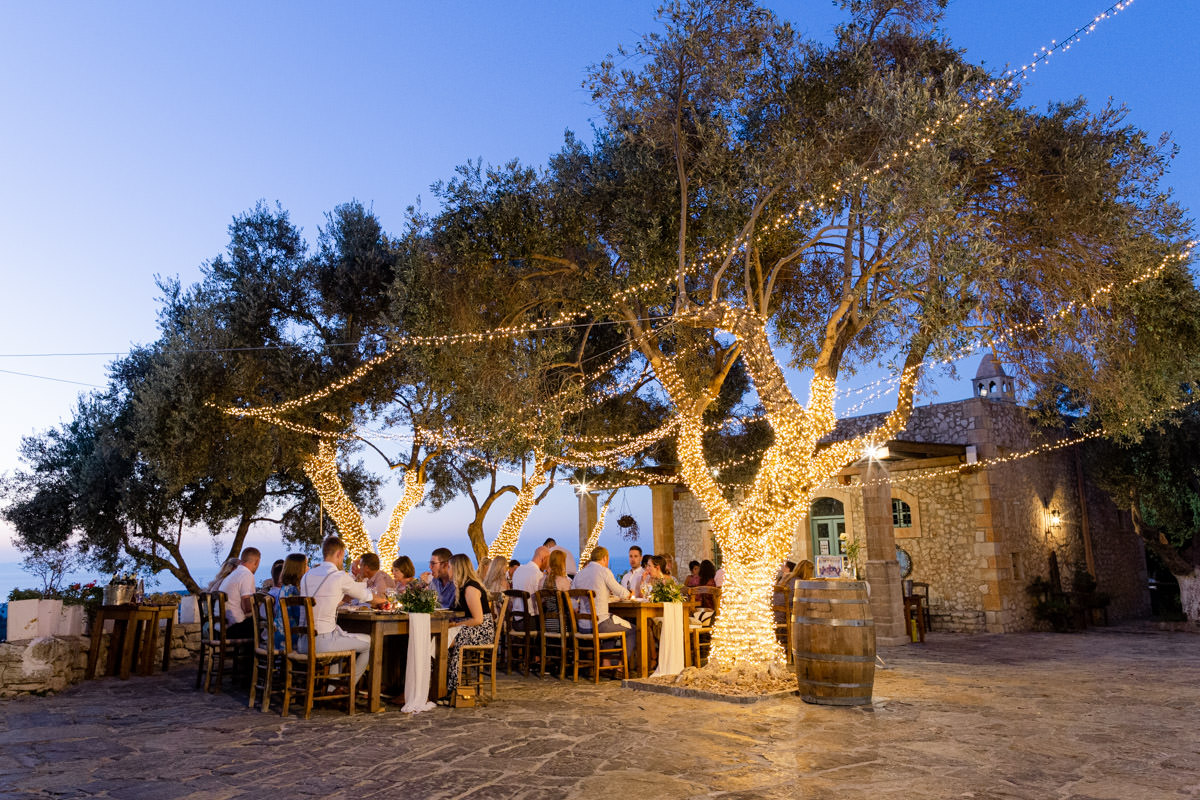 ROXANI ESTATE
Roxani Estate is an fantastic place with beautiful gardens, historic buildings and astonishing mountain views. The majestic corridor between the gardens, the imposing mountains of Crete in the background and the eye-catching spots of the Estate provide a unique wedding experience. It is located in Apokoronas, 30mins by car from Chania in a beautiful natural environment.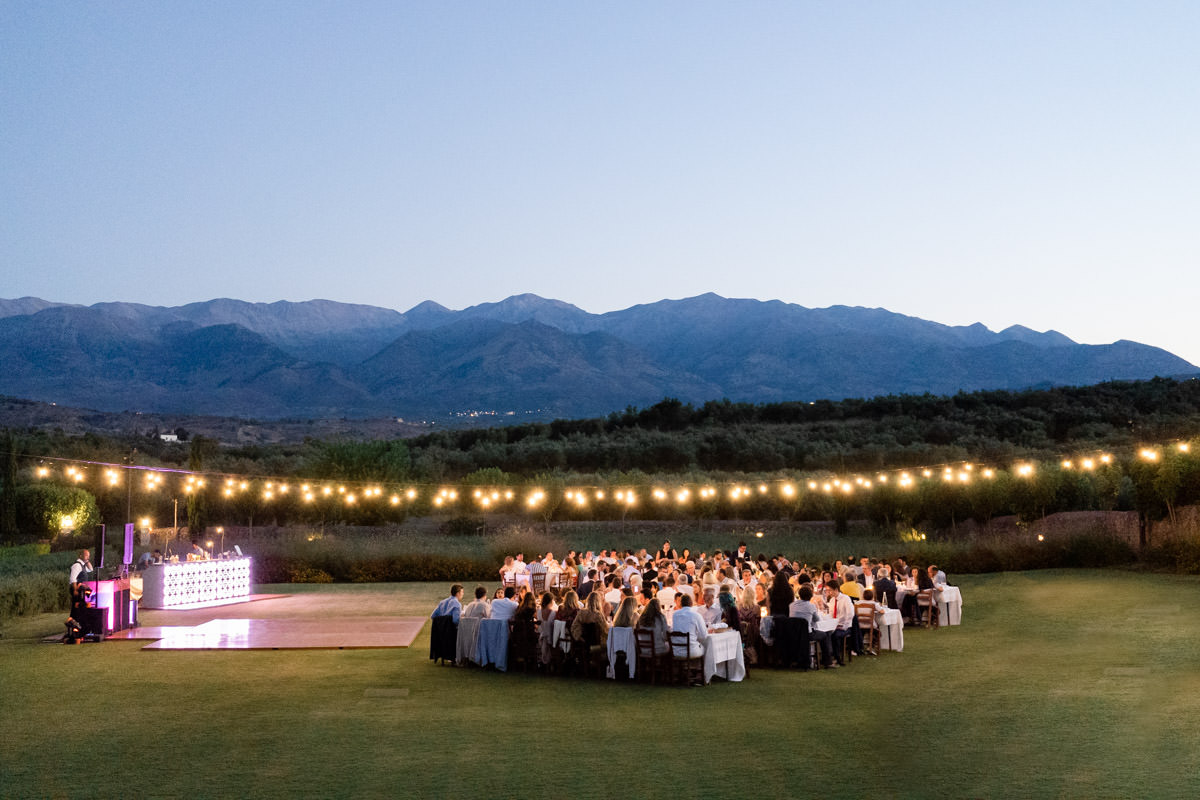 BIOLEA ESTATE
Biolea estate is specialized in the production of organic olive oil from the olive trees of the area. The location is on the top of a hill and offers glorious mountains view from the balconies. In addition, the estate offers a custom menu made exclusively from local products.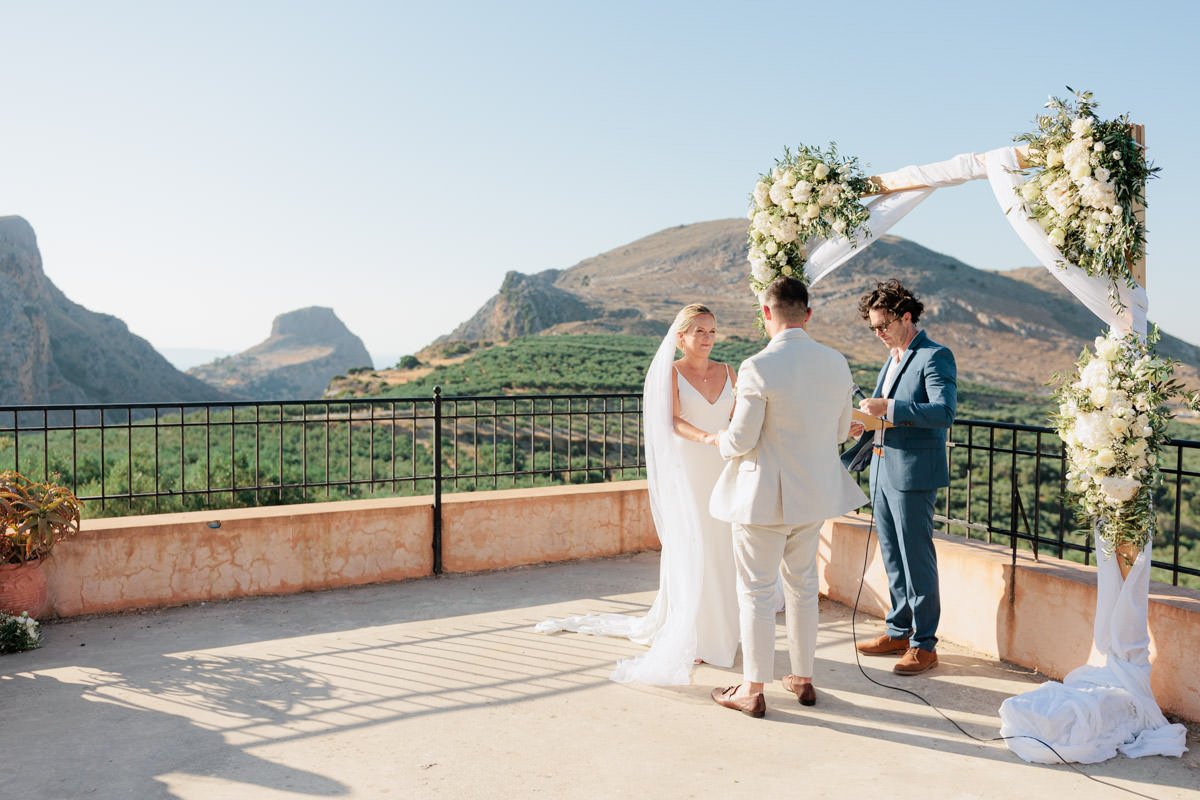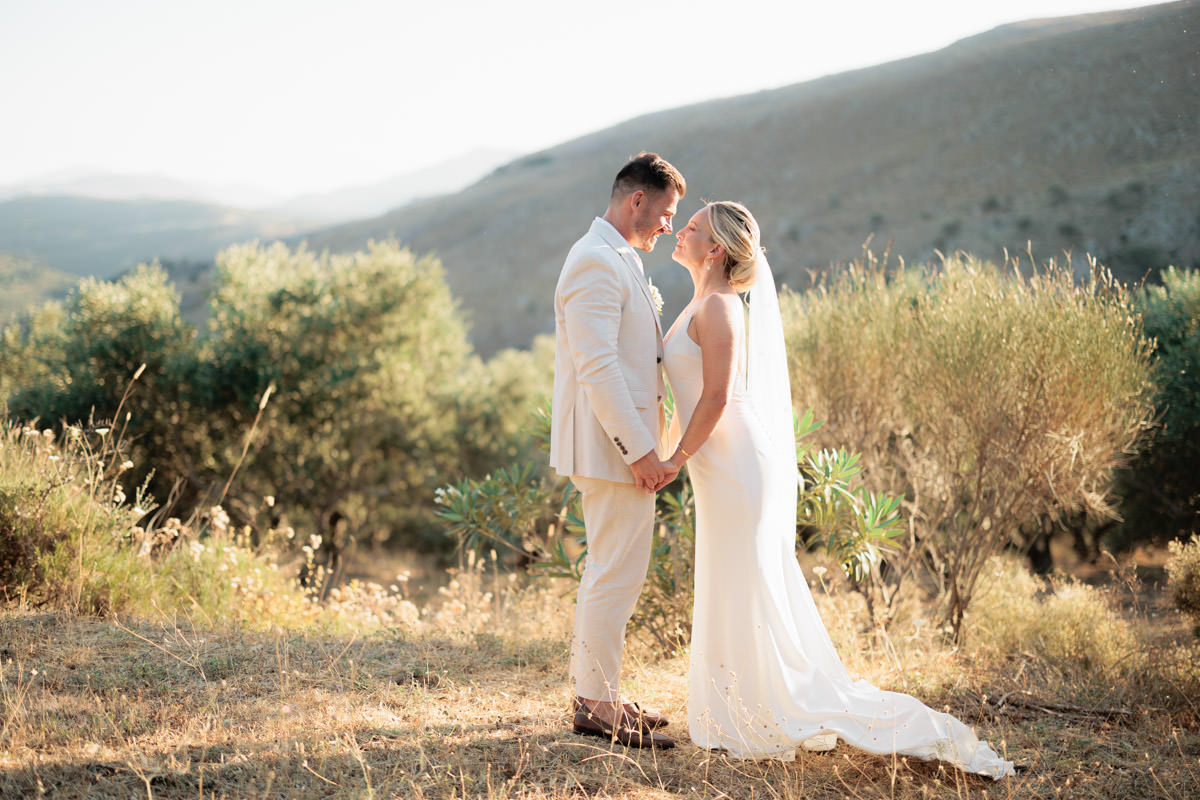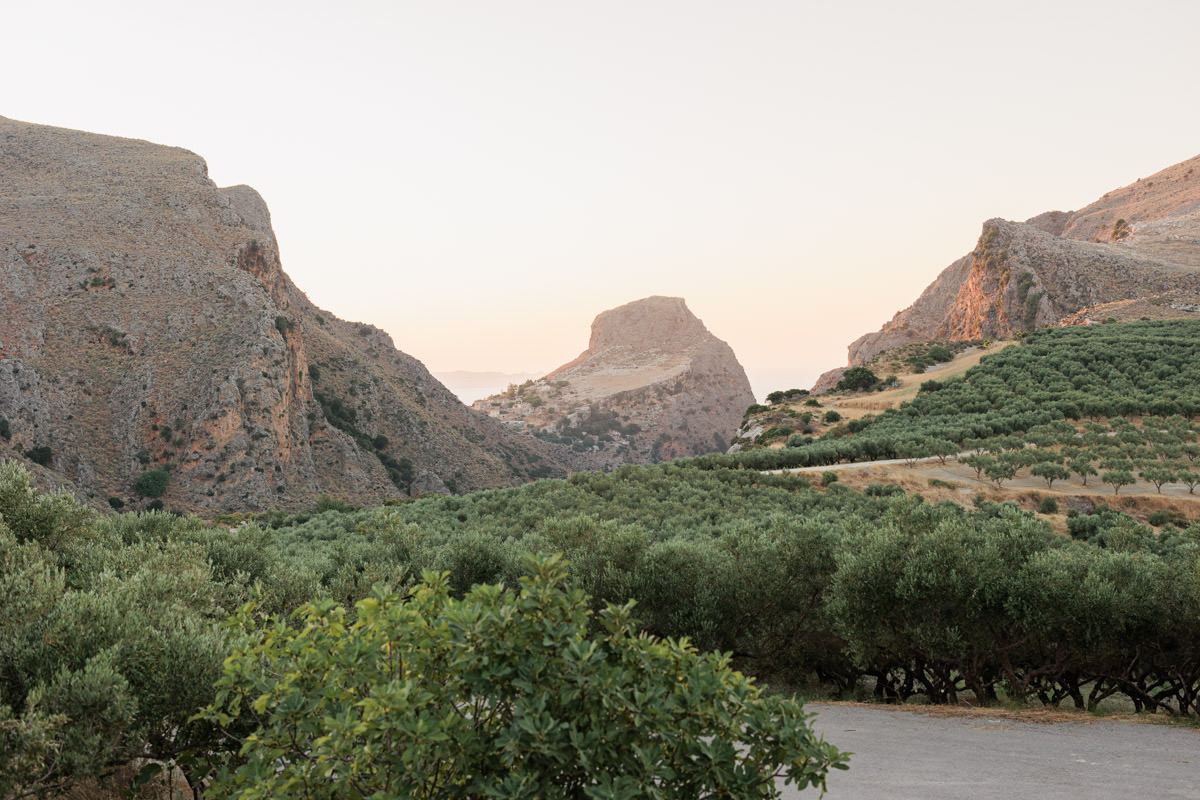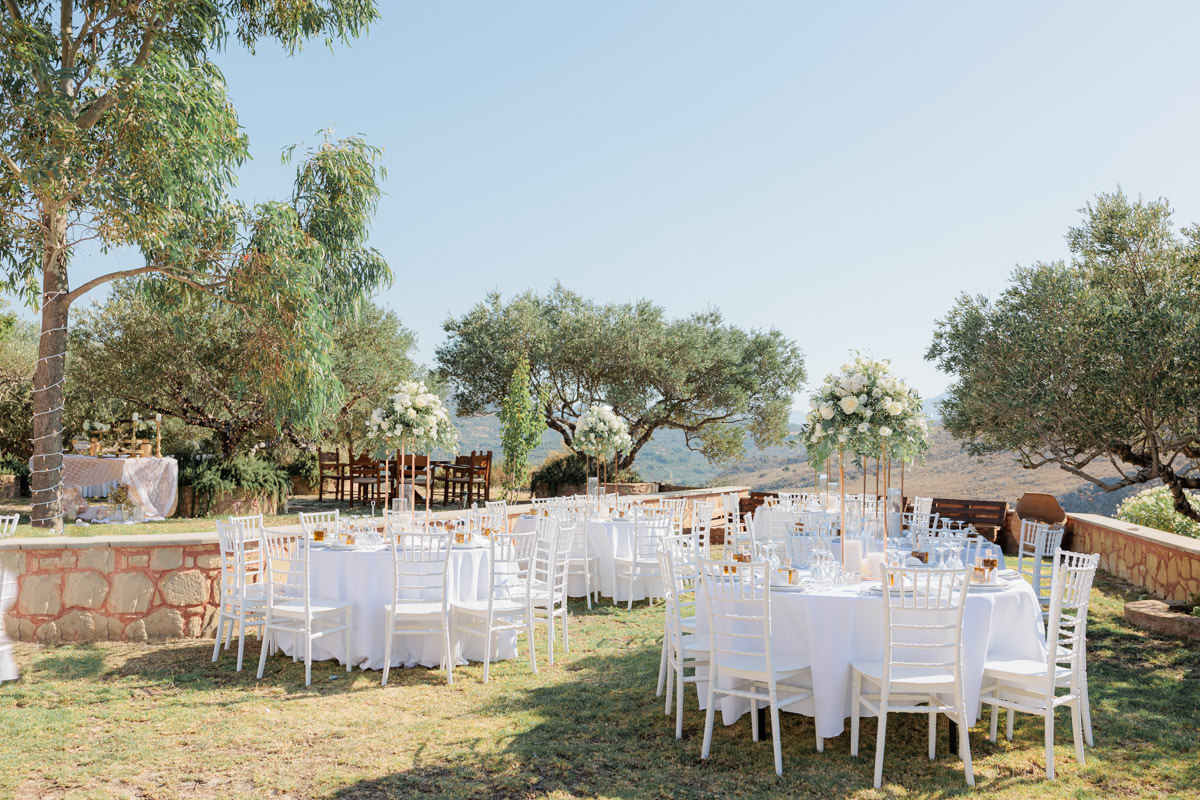 EN KIPO SEAVIEW
An outstanding balcony with gardens with the sea as a background and a gorgeous sunset.
LUXURIUS HOTELS
There are many luxurious hotels which offer an organized wedding experience within their facilities.
Wedding in Grecotel White Palace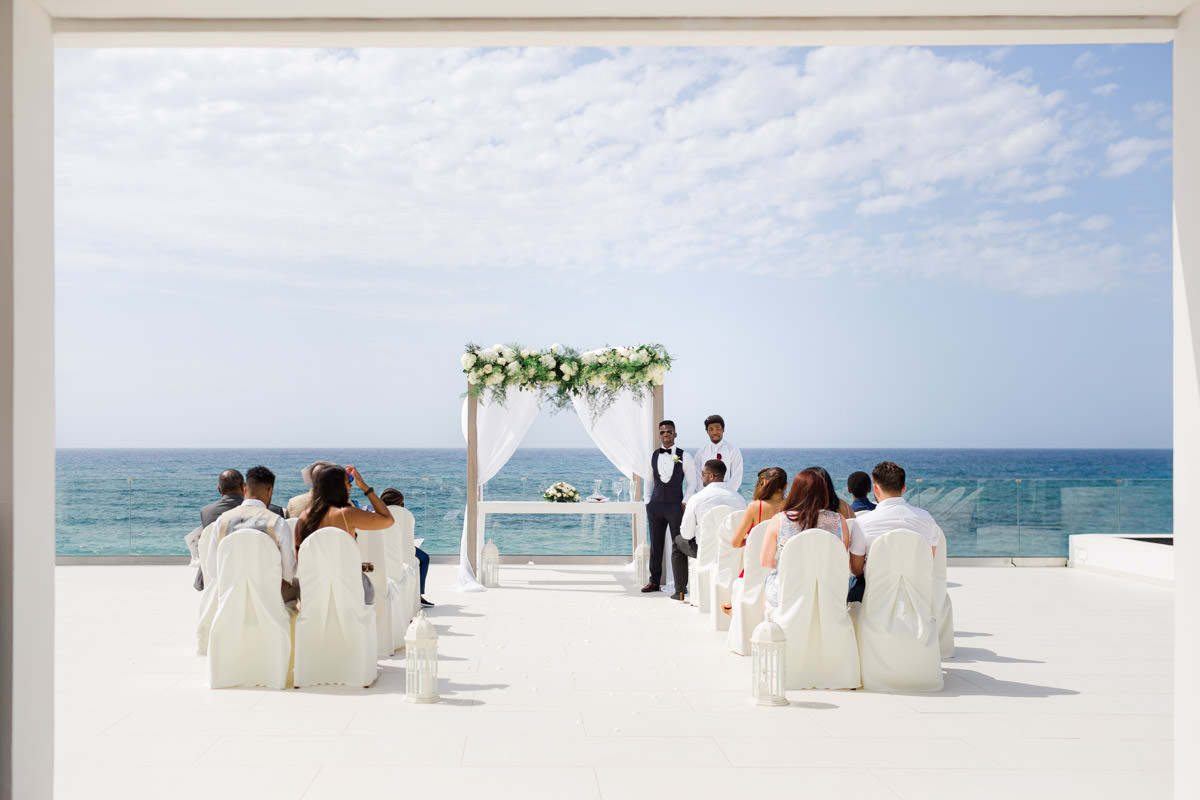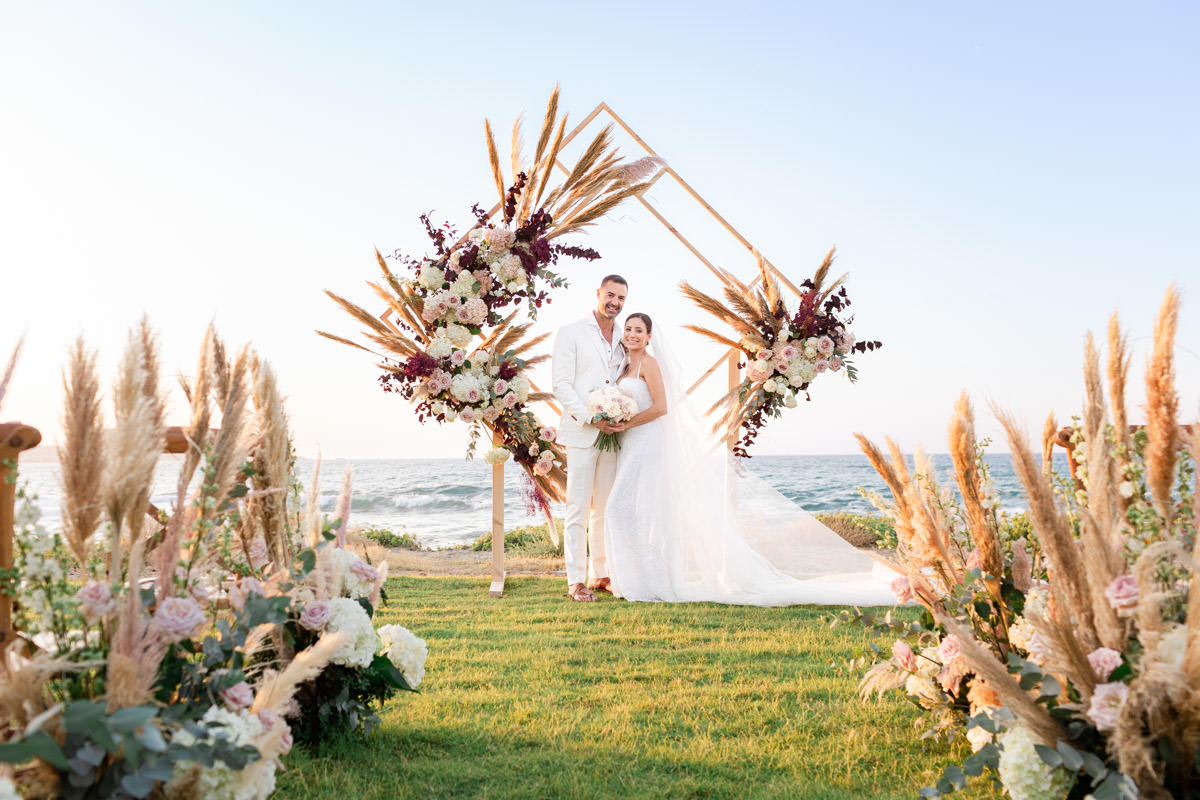 CRETAN WINERY DURAKIS
Durakis winery is a unique place to get married. It is surrounded by picturesque mountain scenery that gives a wonderful atmosphere to your wedding setting. Moreover, the rustic layout in the courtyard along with some remarkable wine tasting experience can be the perfect elements to make the day memorable for you and your guests.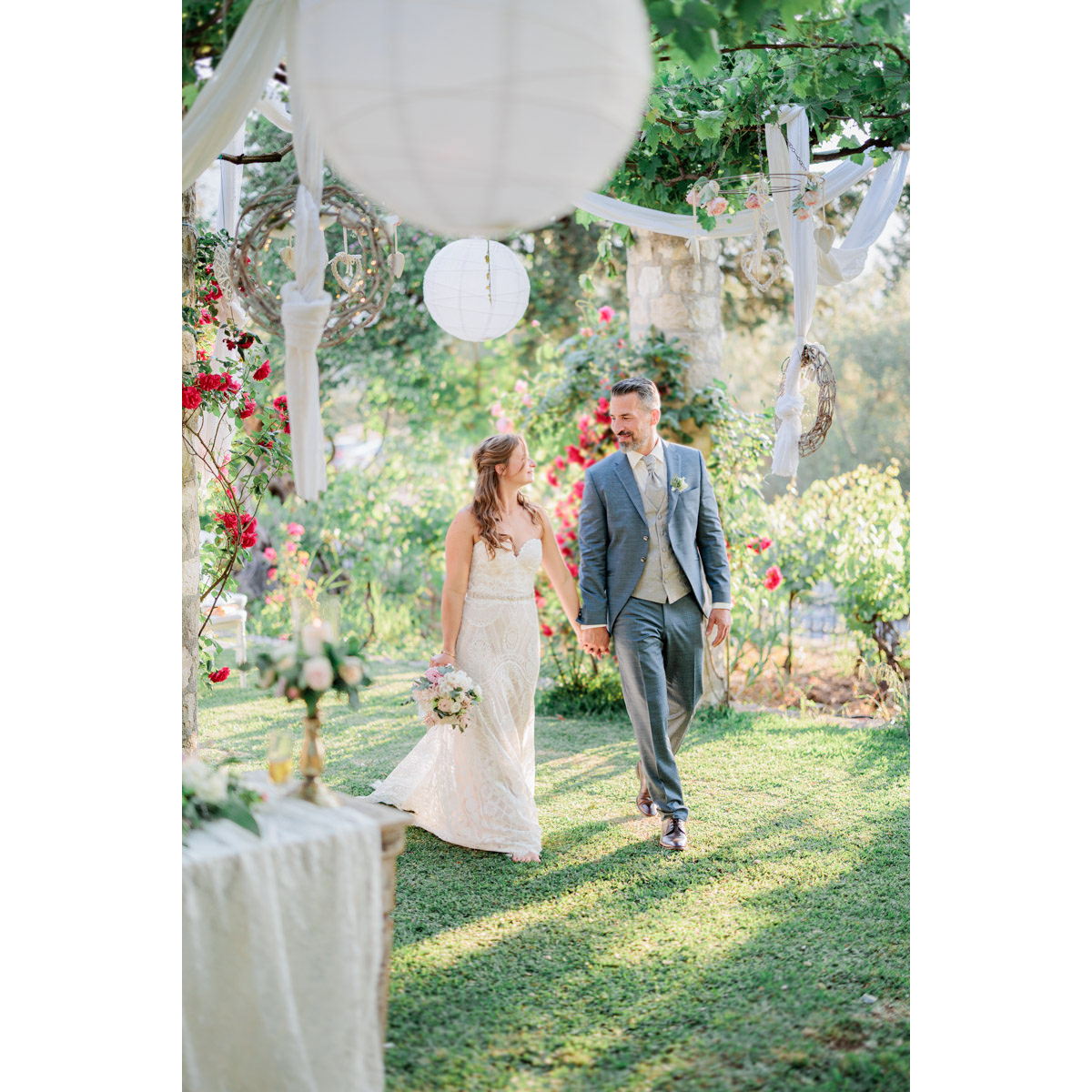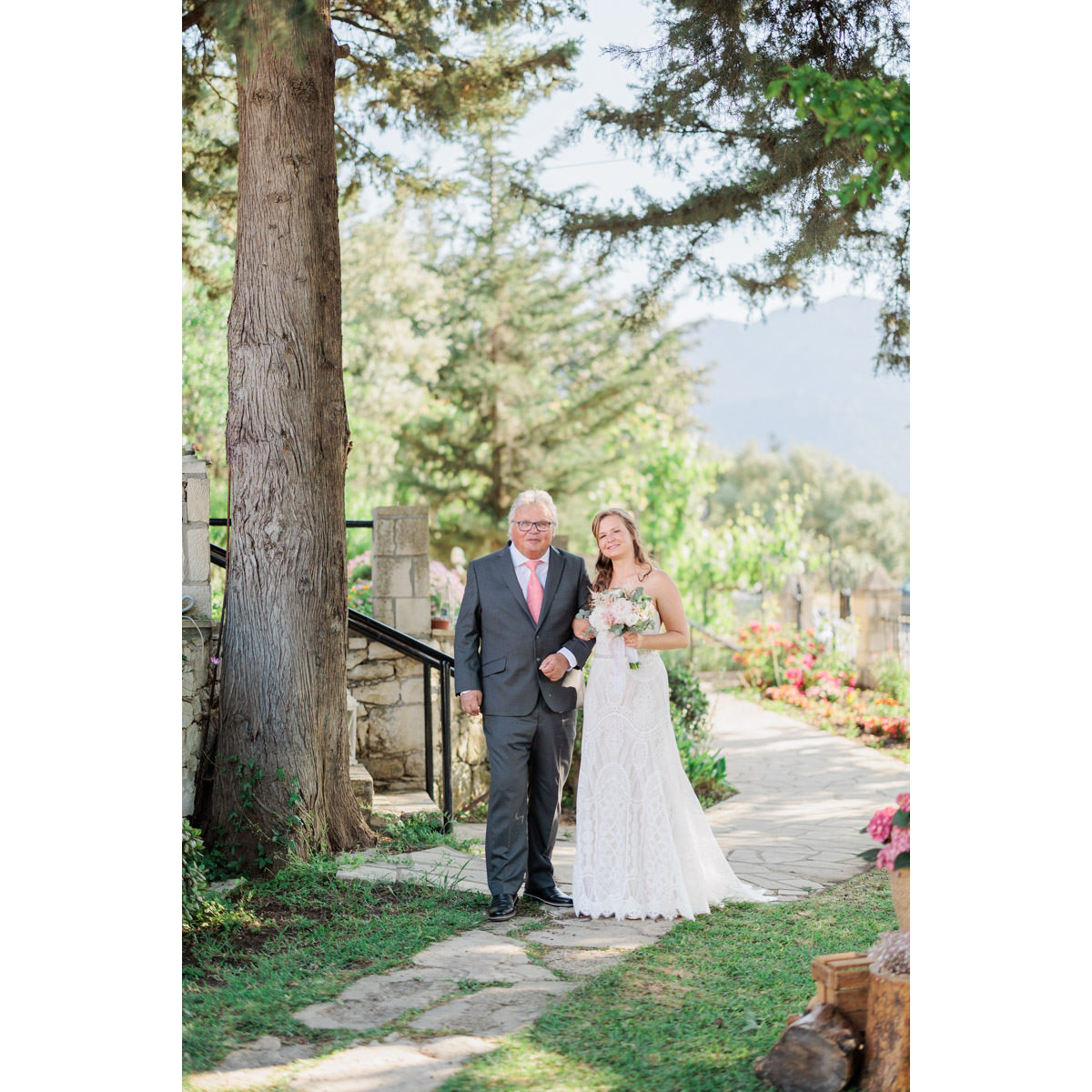 A VILLA WITH SEA VIEW
There are several luxurious private villas on the island with breathtaking views and magnificent architecture. They can also accommodate the couple and some of your guests. They have impressive spaces and a swimming pool blends perfectly with the sea, the landscape and the sky.
Mention: Villa Imperial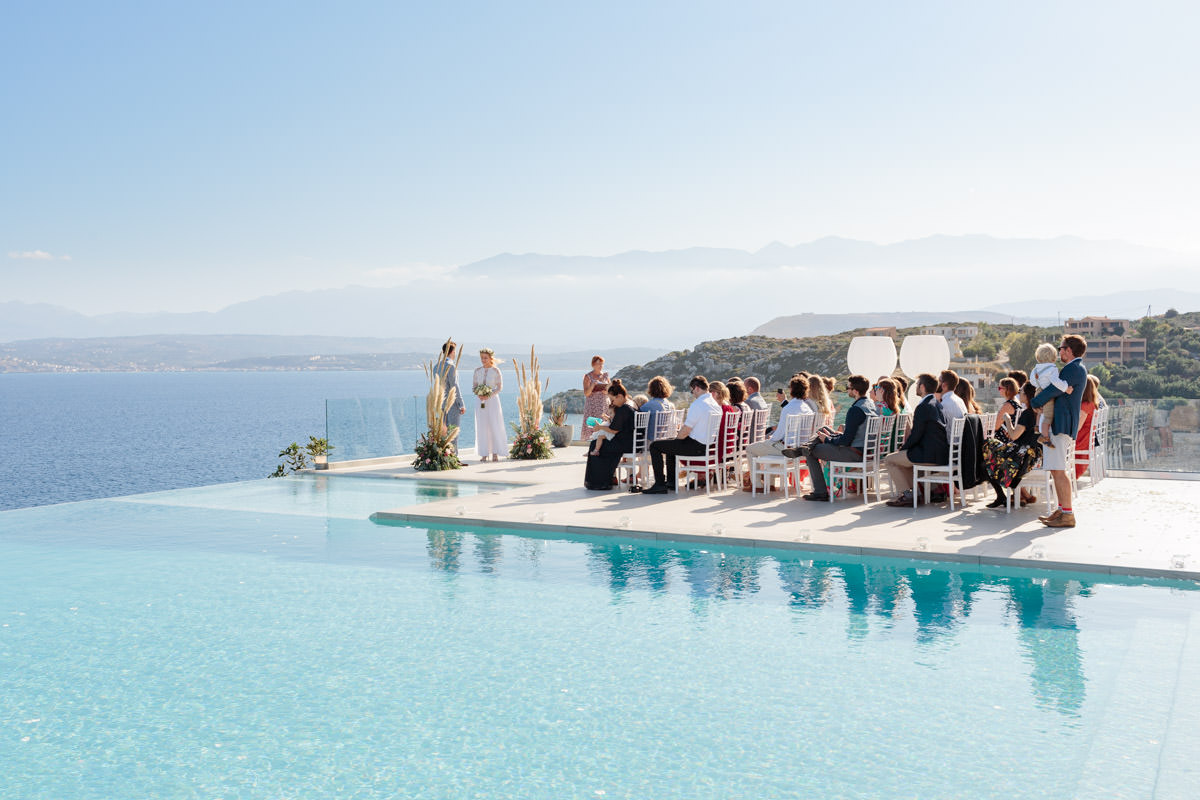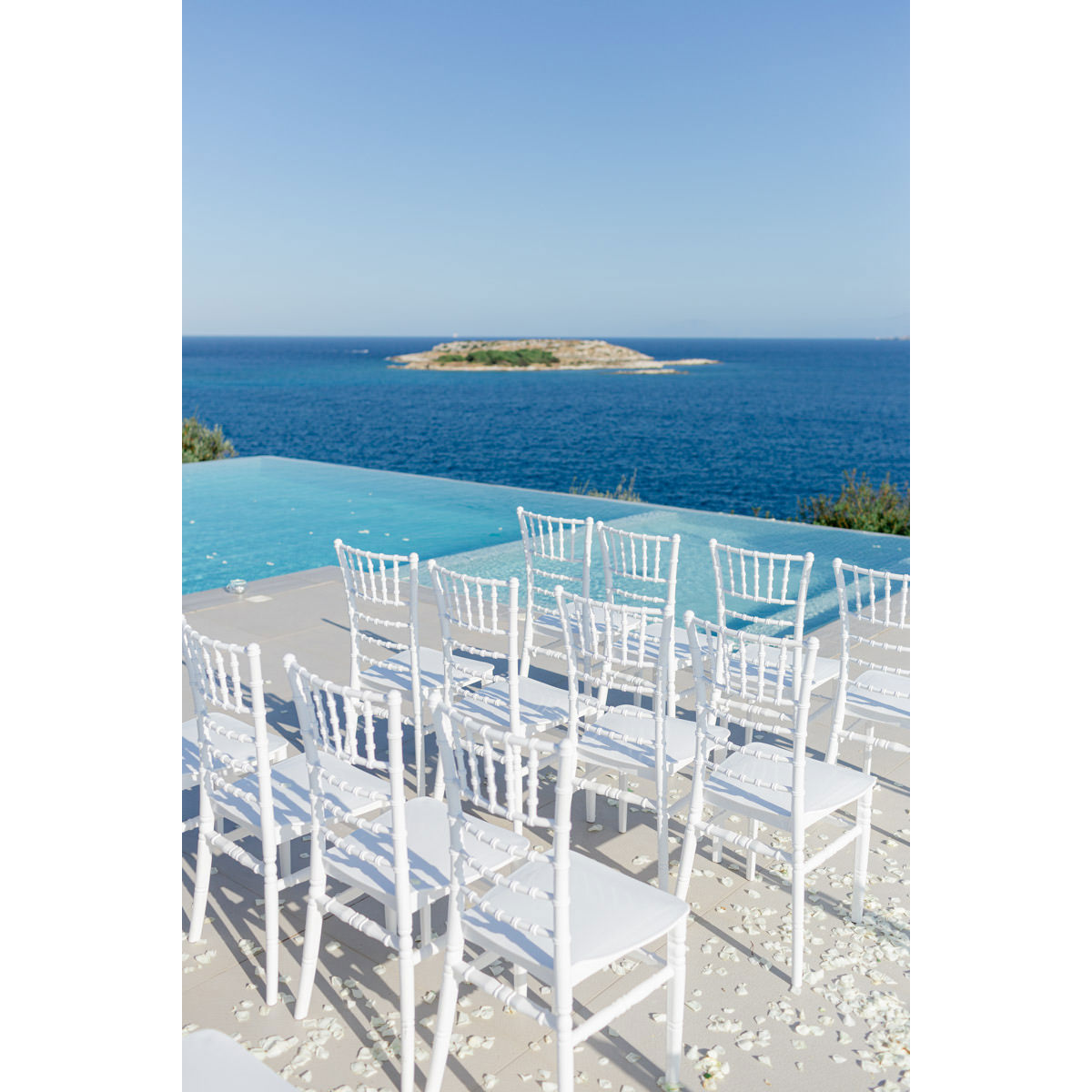 BOTANICAL PARK AND GARDENS
Botanical Park is a large area with gorgeous gardens, a wide variety of plants and a very good restaurant with traditional cuisine. It is located 30mins by car from Chania.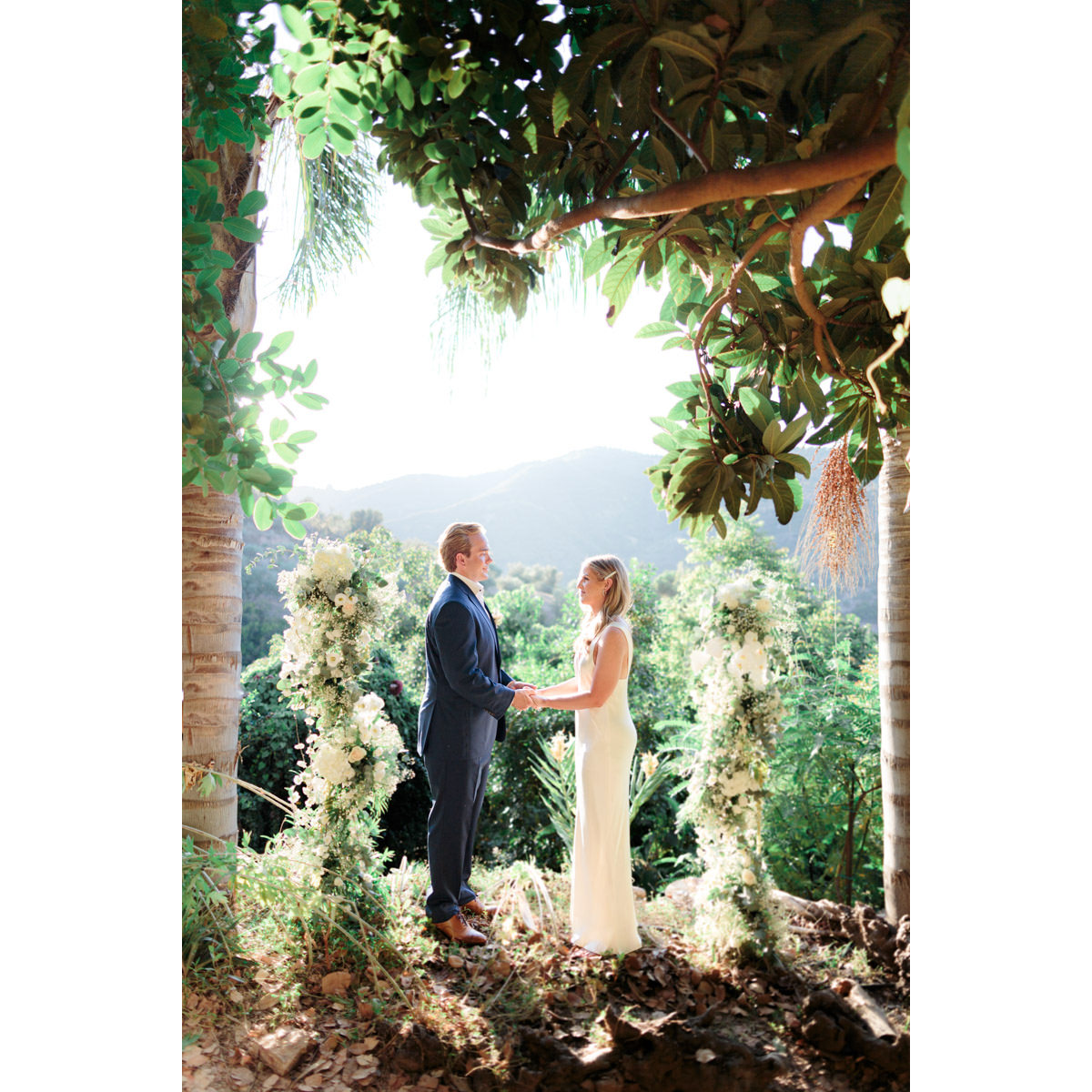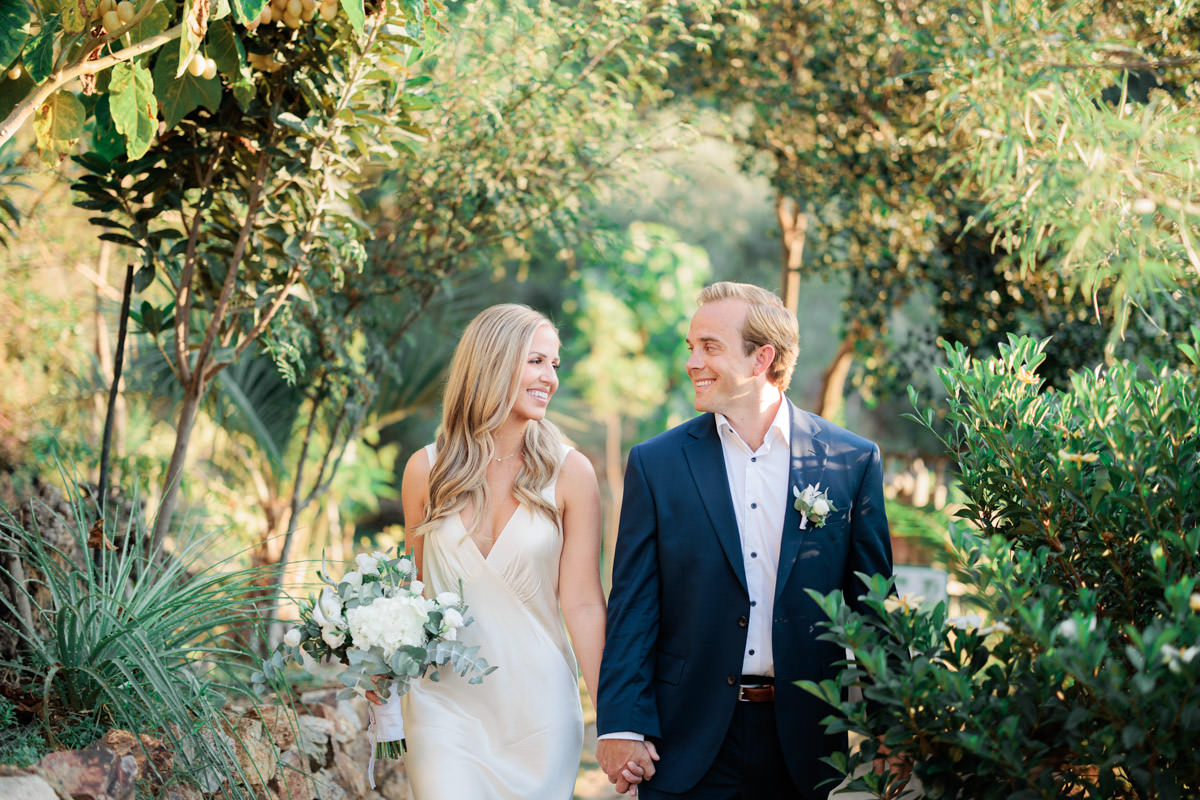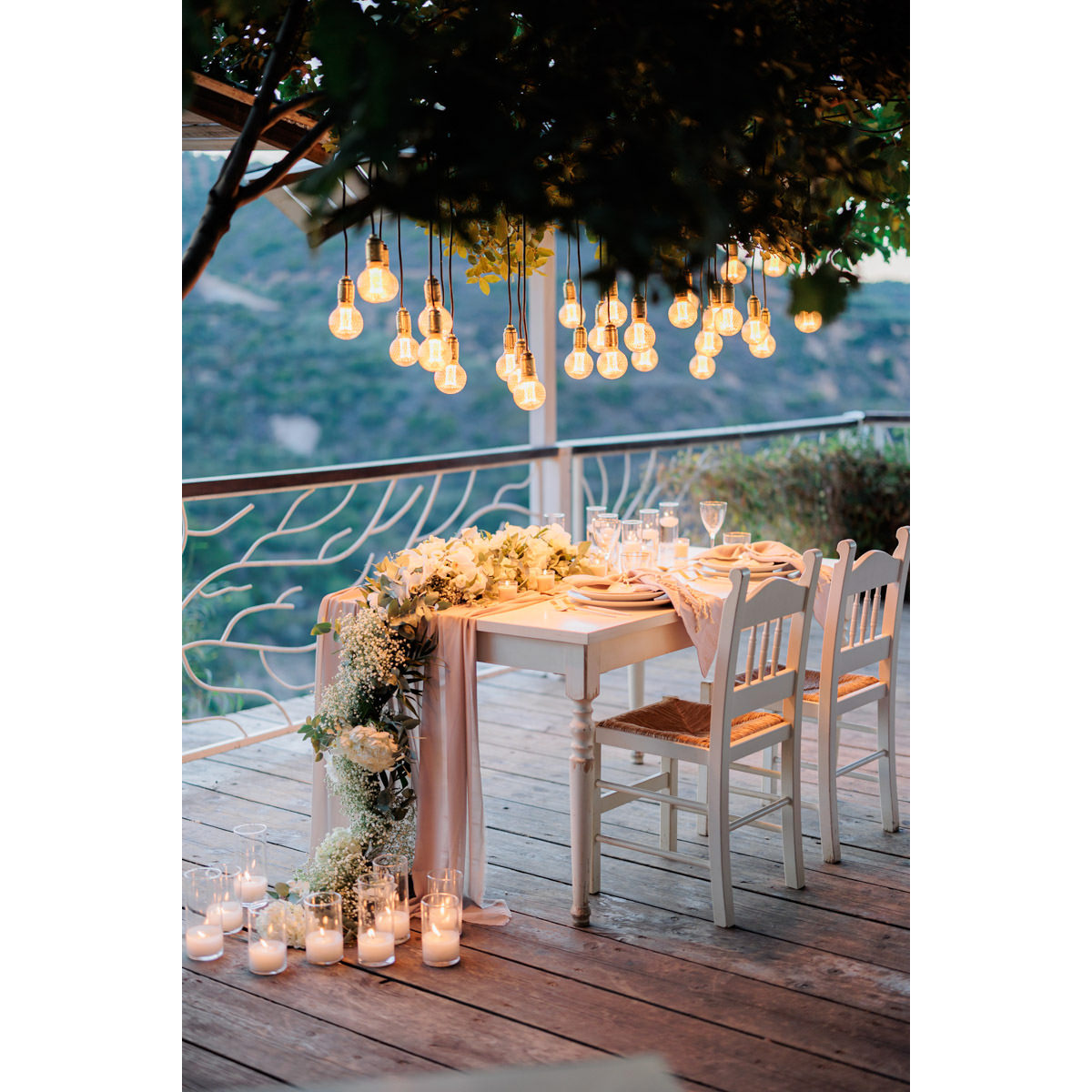 A BEAUTIFUL BEACH
Nature is the most beautiful wedding venue in Crete. Wedding vows under the rays of a setting sun, on a sandy beach with the sea breeze as the witness! Many amazing locations in Crete can make this dream come true. Beautiful beaches with awesome views give the couple a chance to say "I Do" with their feet on the sand and with an awe-inspiring view of the gleaming water. In other words, the scenic background of the sea makes this as one of the best places to get married.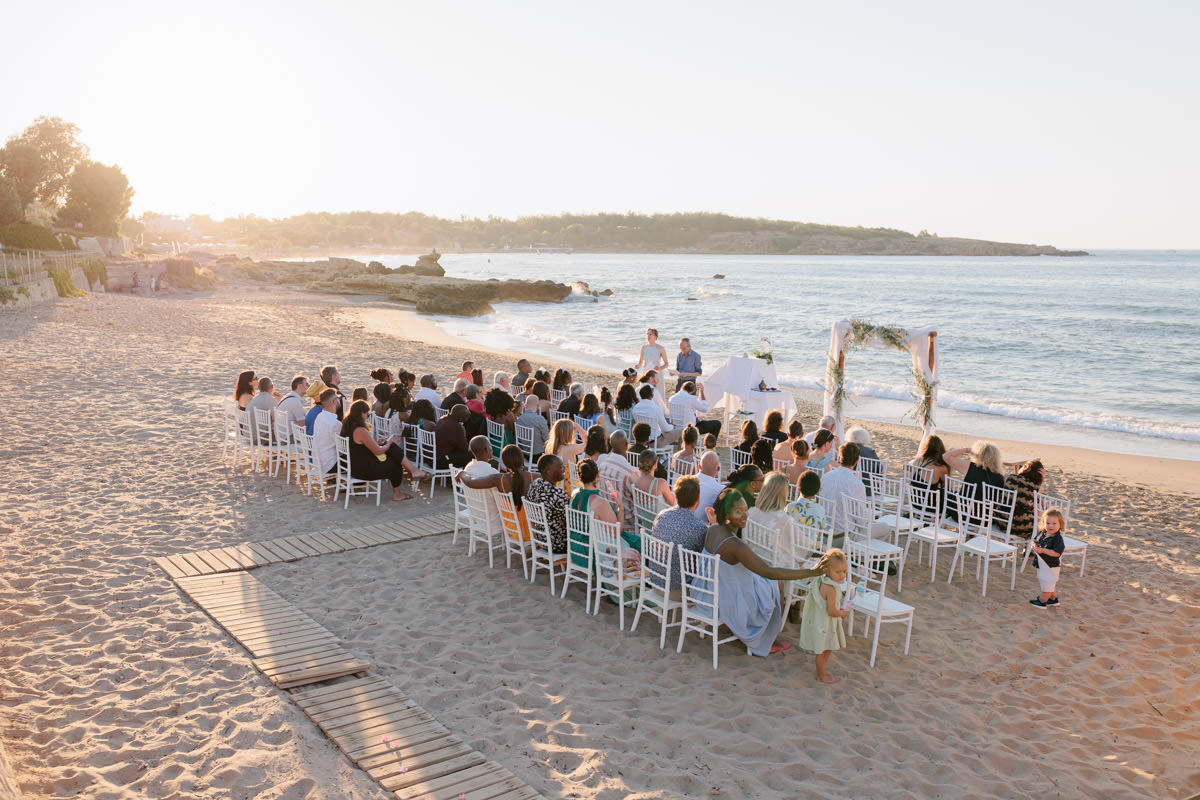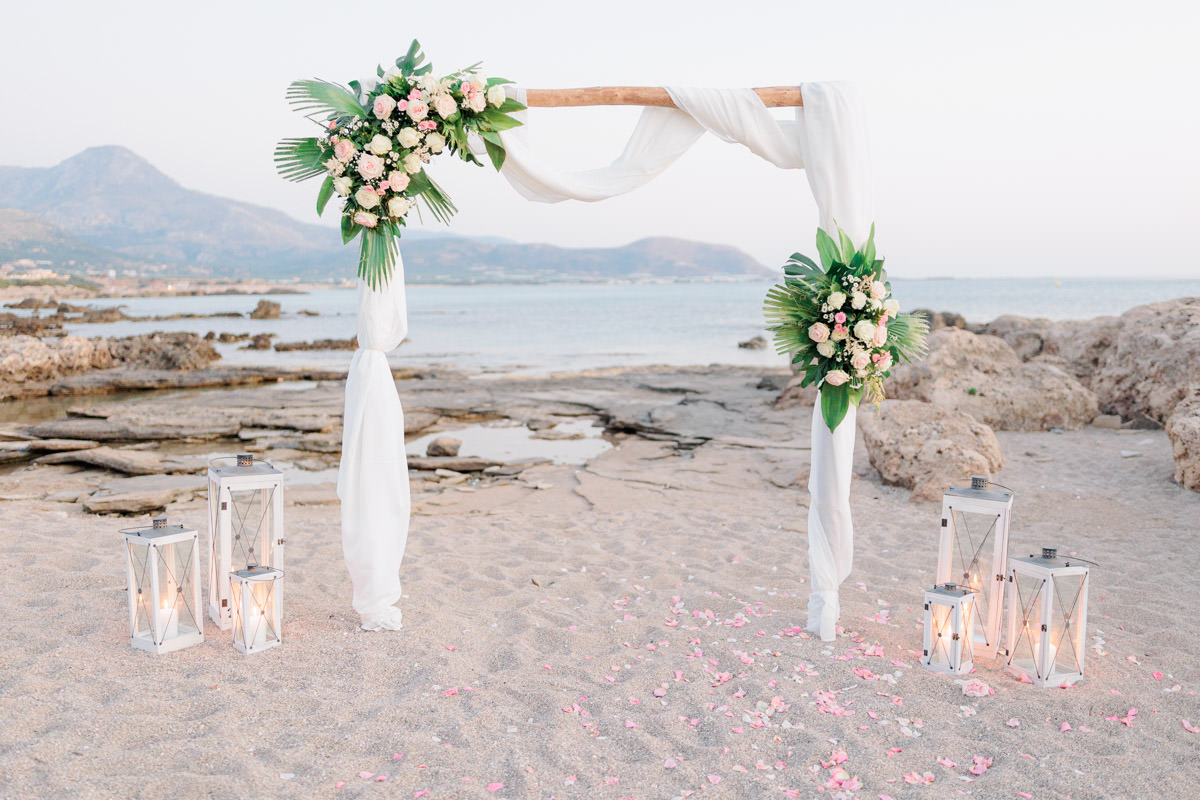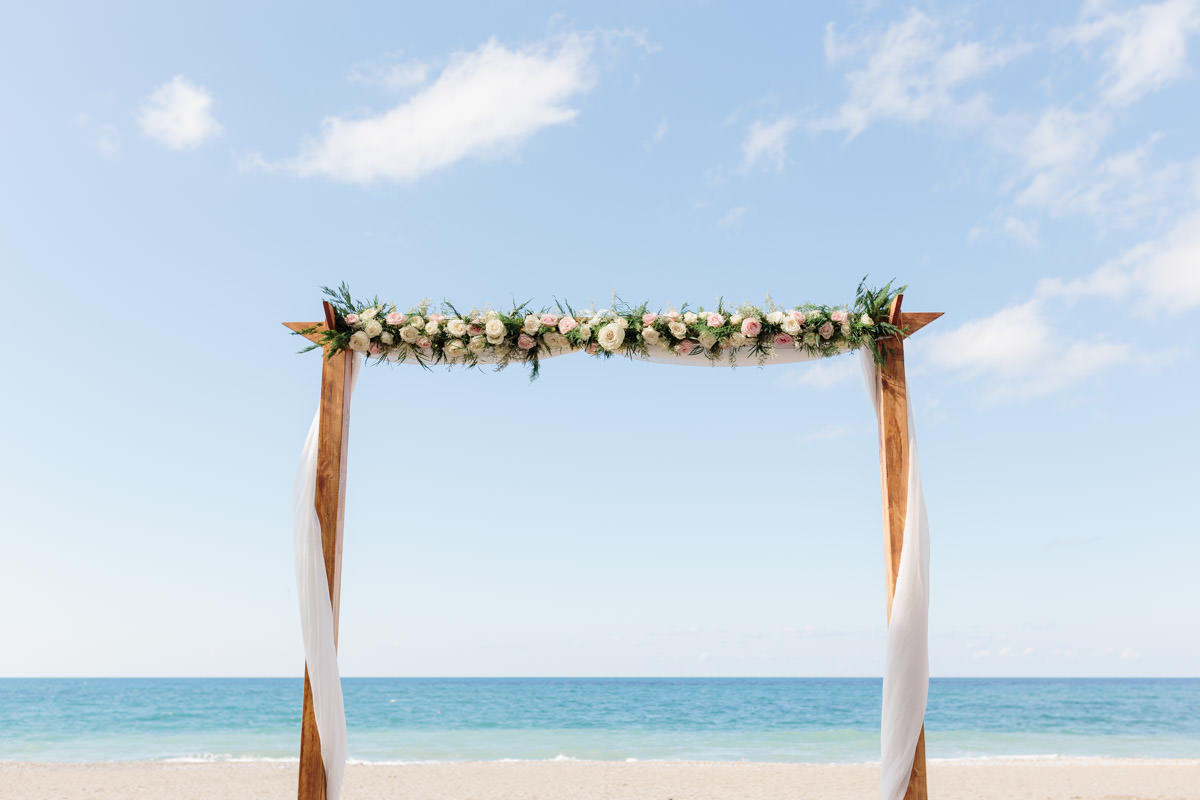 AN OLIVE GROVE FIELD
What would be more representative to Cretan Nature than an olive groove in the countryside? In Crete, there are olive trees everywhere and a ceremony under them is a magnificent mystical experience. A decor that matches the surroundings transforms the location into an impressive space. Admittedly, the arrival of a bride among avenues of trees is an impressive sight. In short, the natural environment is the ultimate setting for a marriage.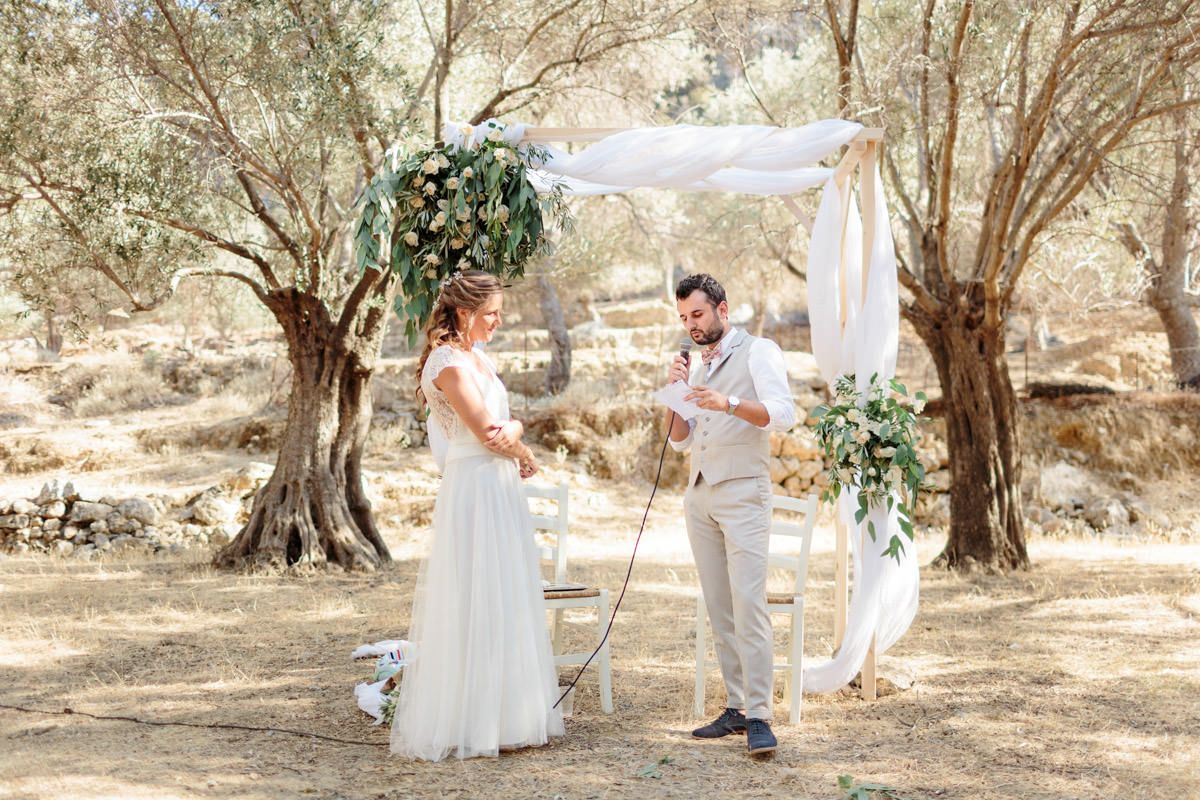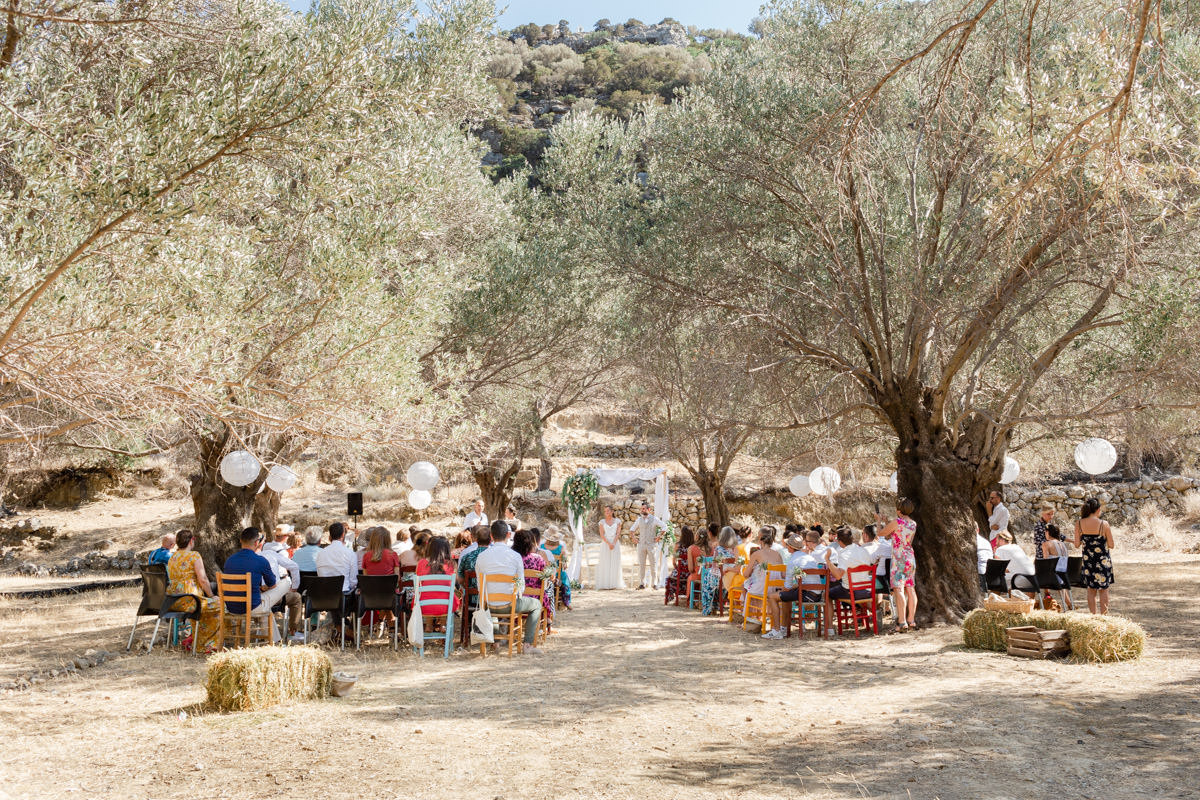 A CHURCH
The impressive architecture of the churches makes them a beautiful ceremony venue for your wedding day. There are many churches located in Crete that can host your wedding perfectly.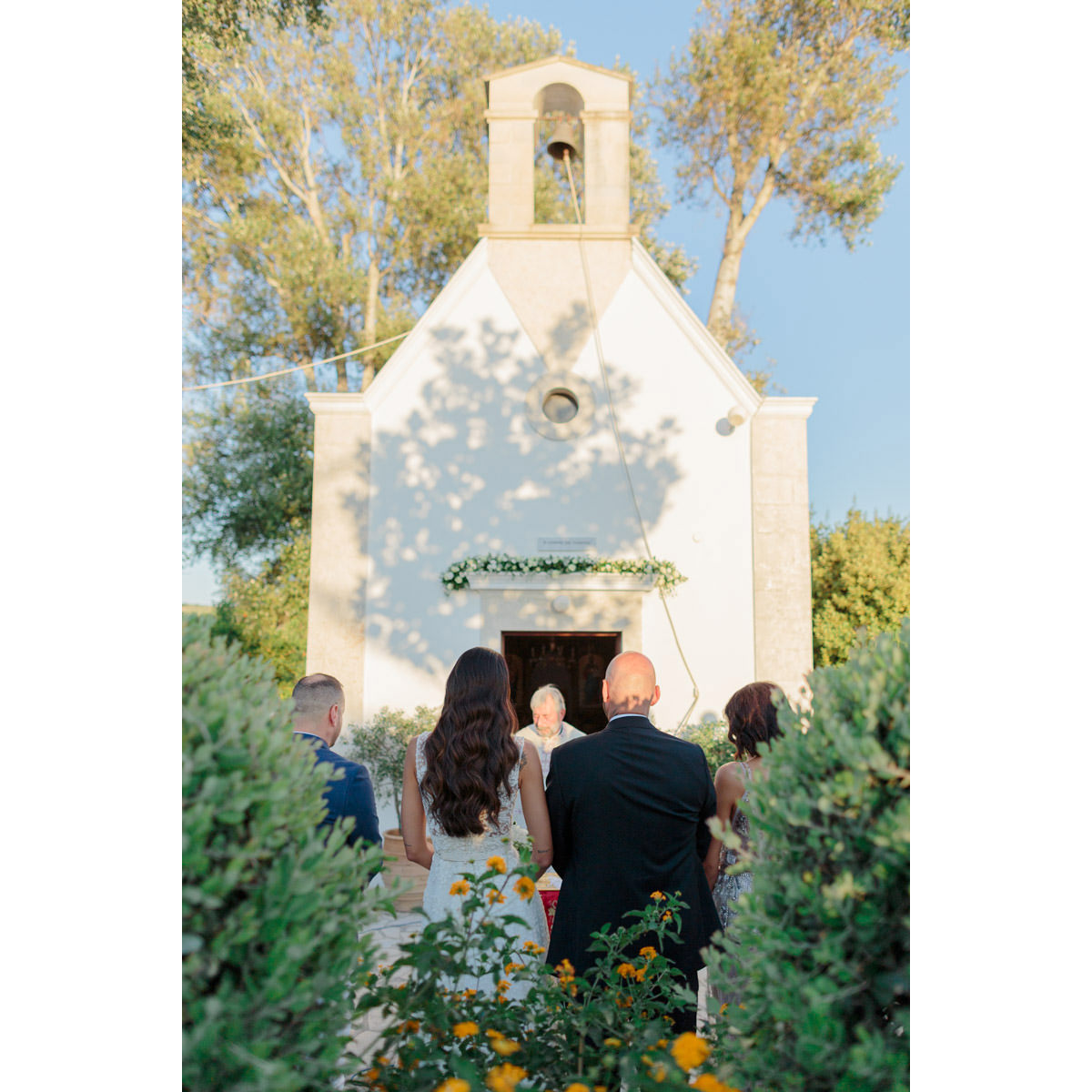 CRETE WEDDING VENUES IN CHANIA, RETHYMNON AND HERAKLEION
Apart from all these, there are many other beautiful places to get married. There are many options for wedding venues near Chania, Rethymnon and Herakleion. These famous cities of Crete amaze tourists with their hospitality, beautiful locations, exquisite delicacies.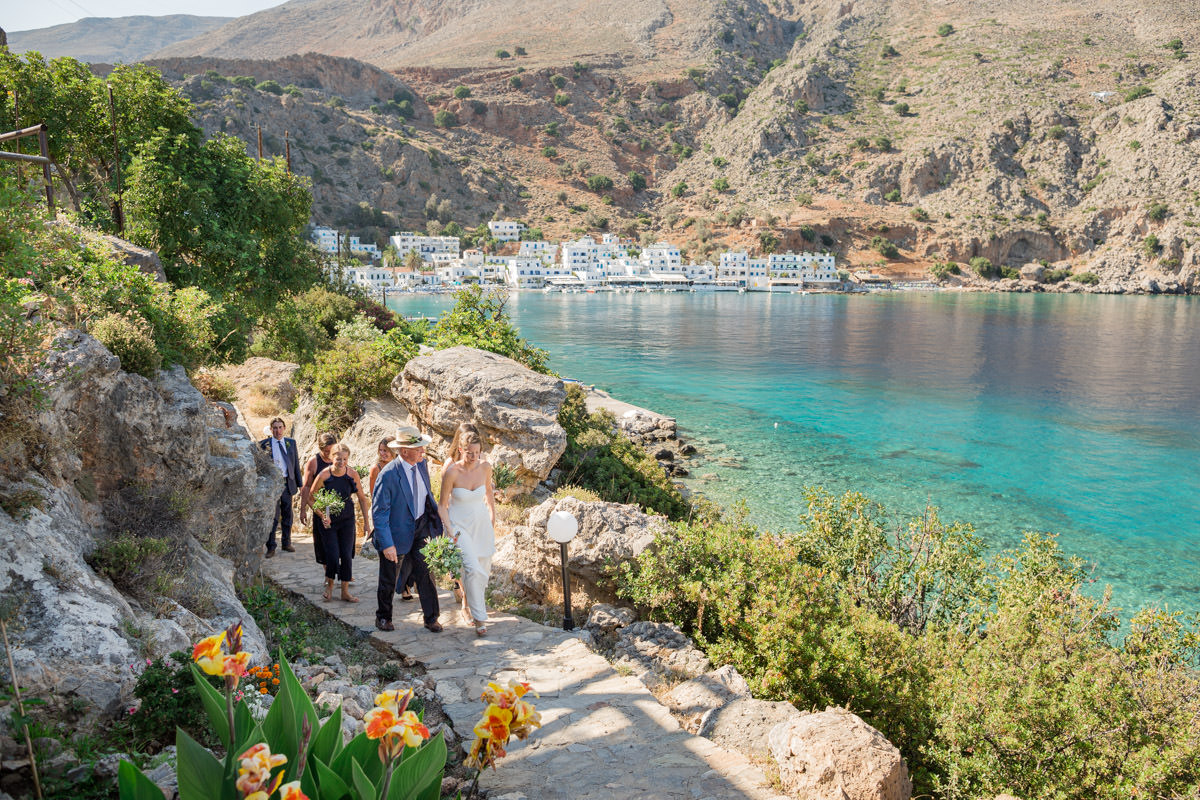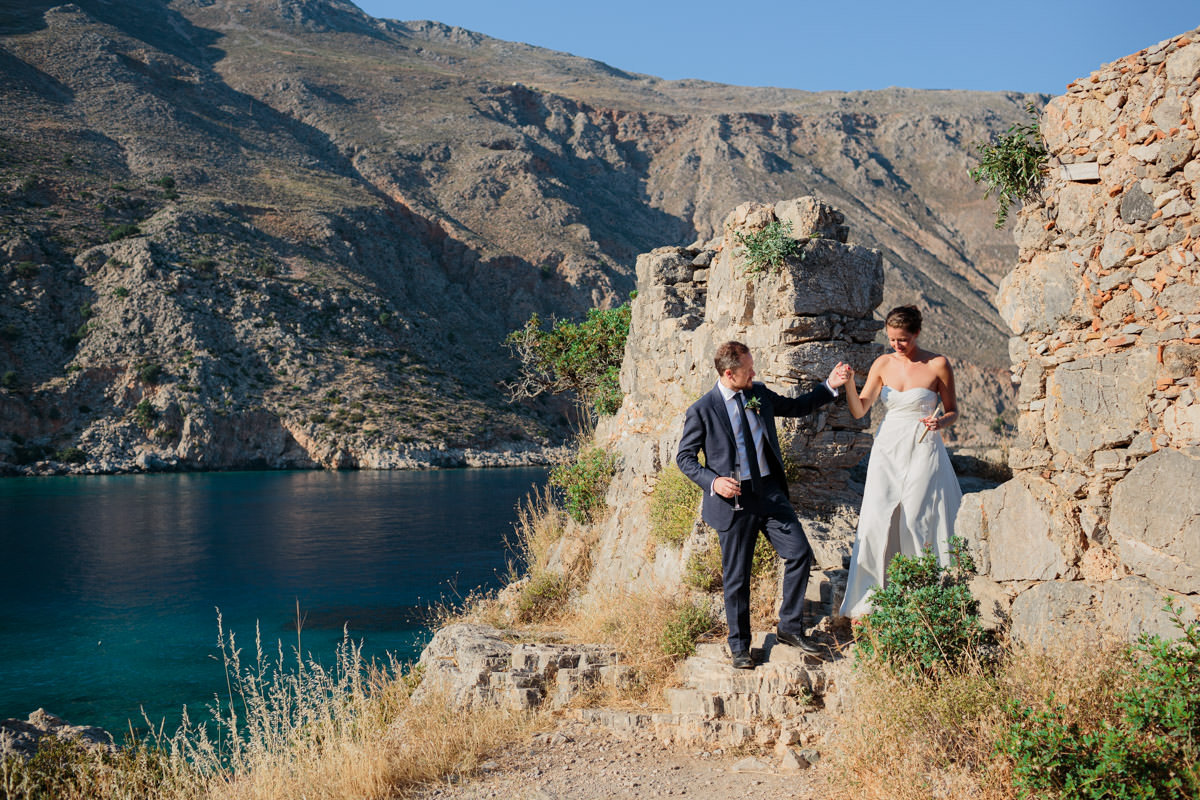 IN CONCLUSION
First and foremost, it is about how a couple would imagine such a place. Furthermore, there are some other important practical factors such as number of guests, the distance, the availability and the budget. A wedding planner can guide you through these options and handle all the administration. In summary, Crete can offer some lovely venues for your wedding and you will be able to choose the one that is closest to your taste.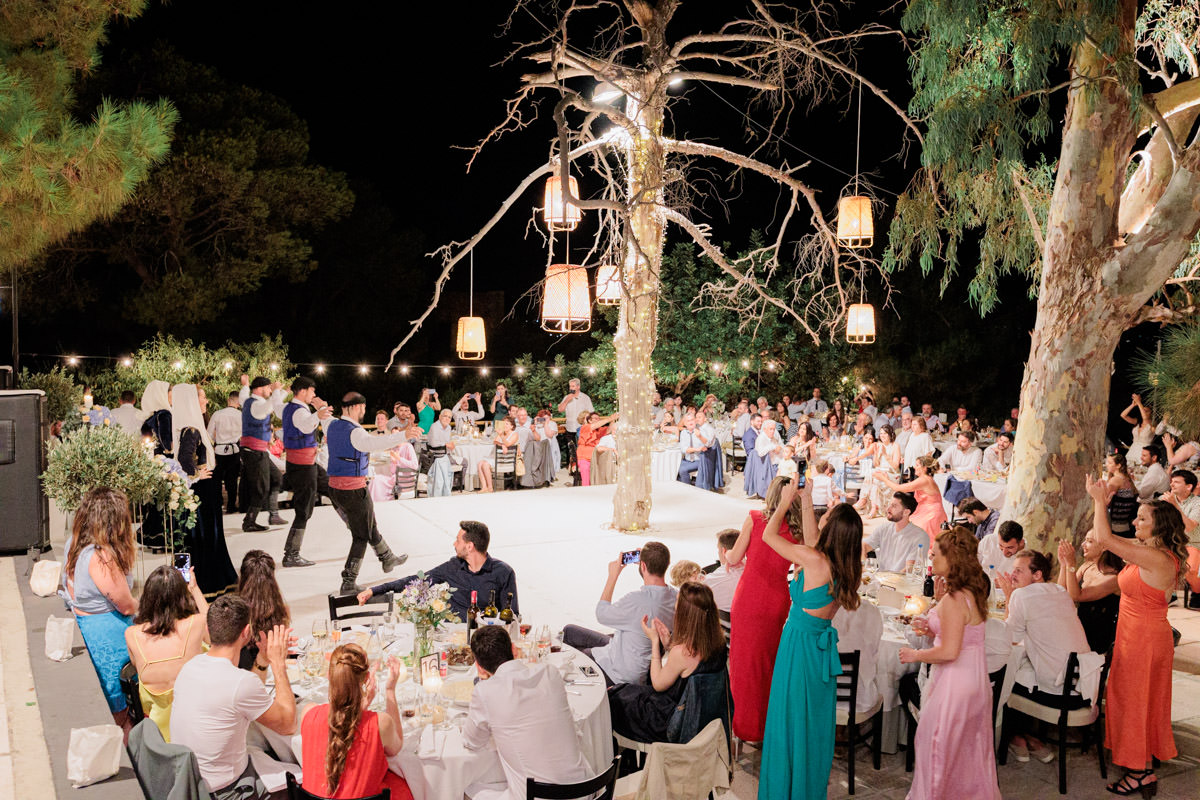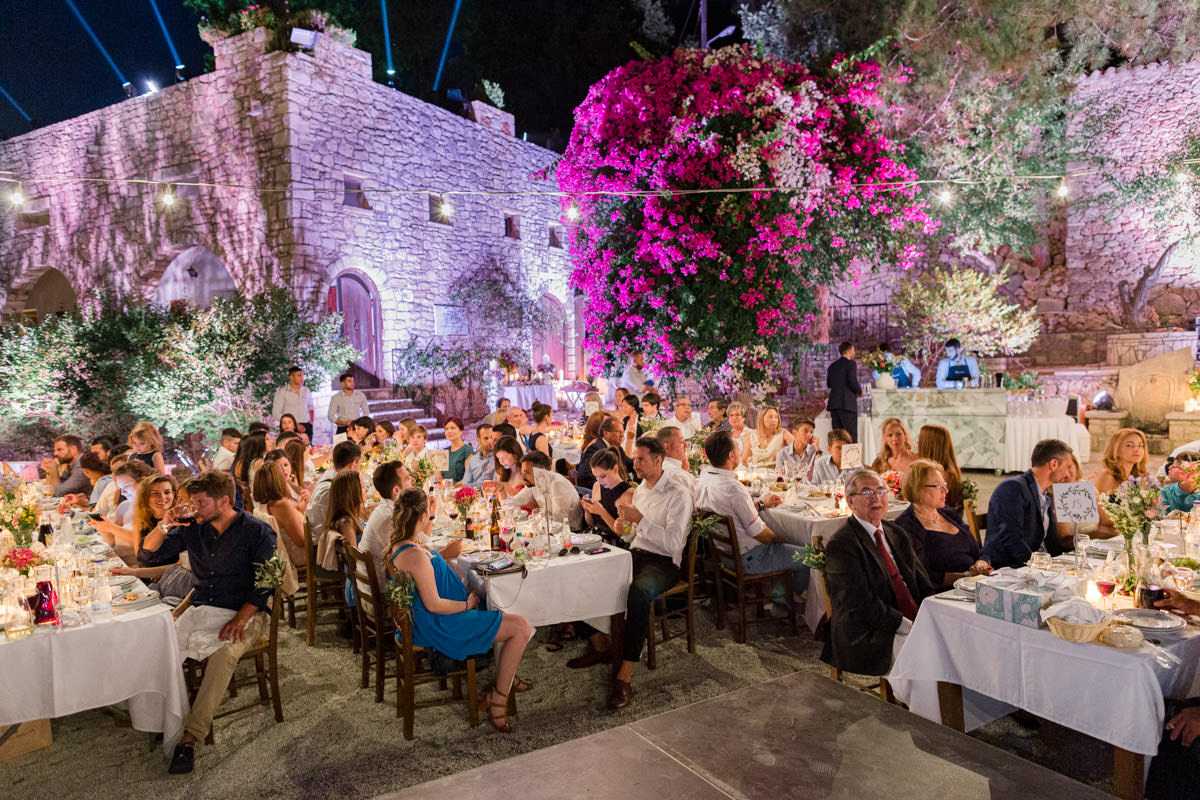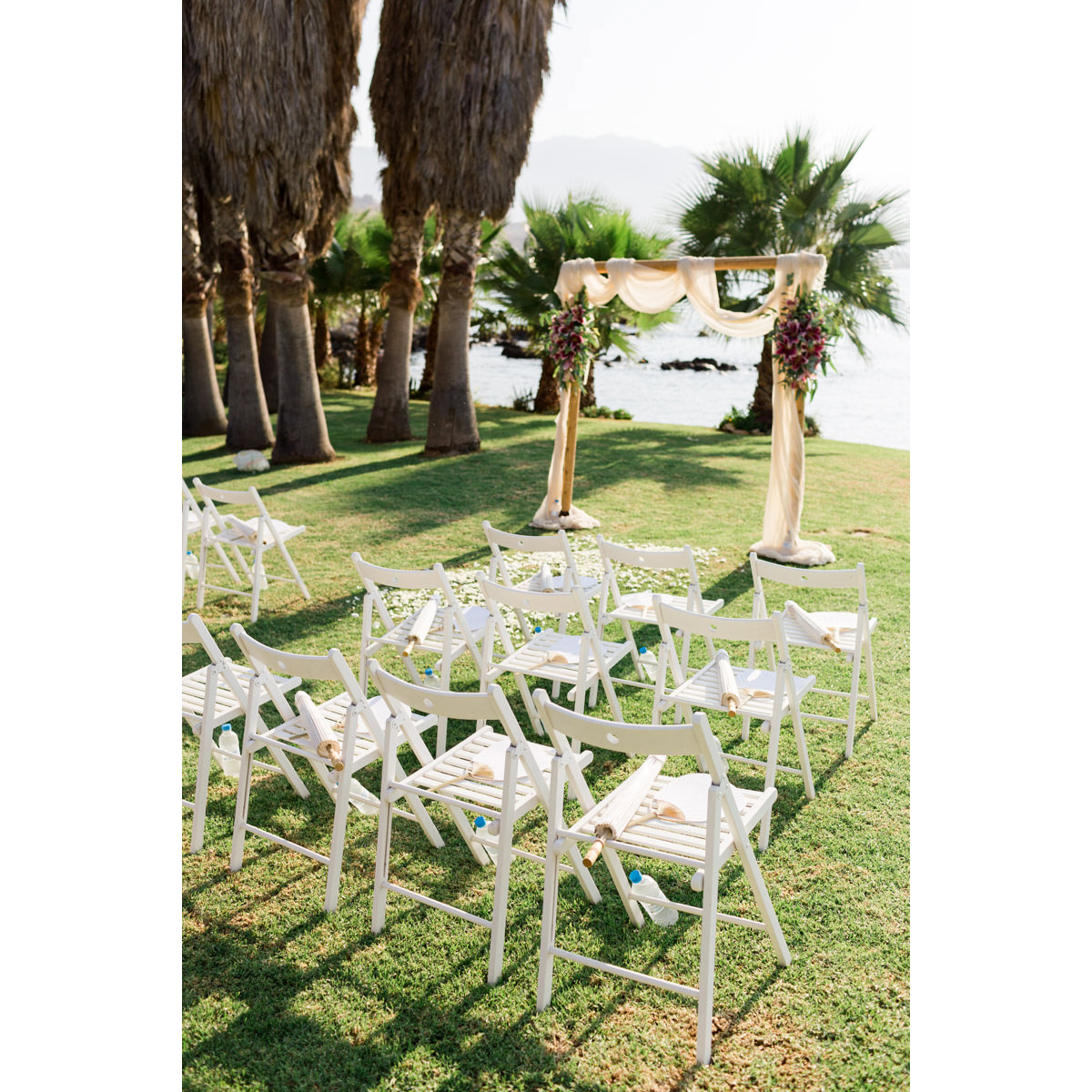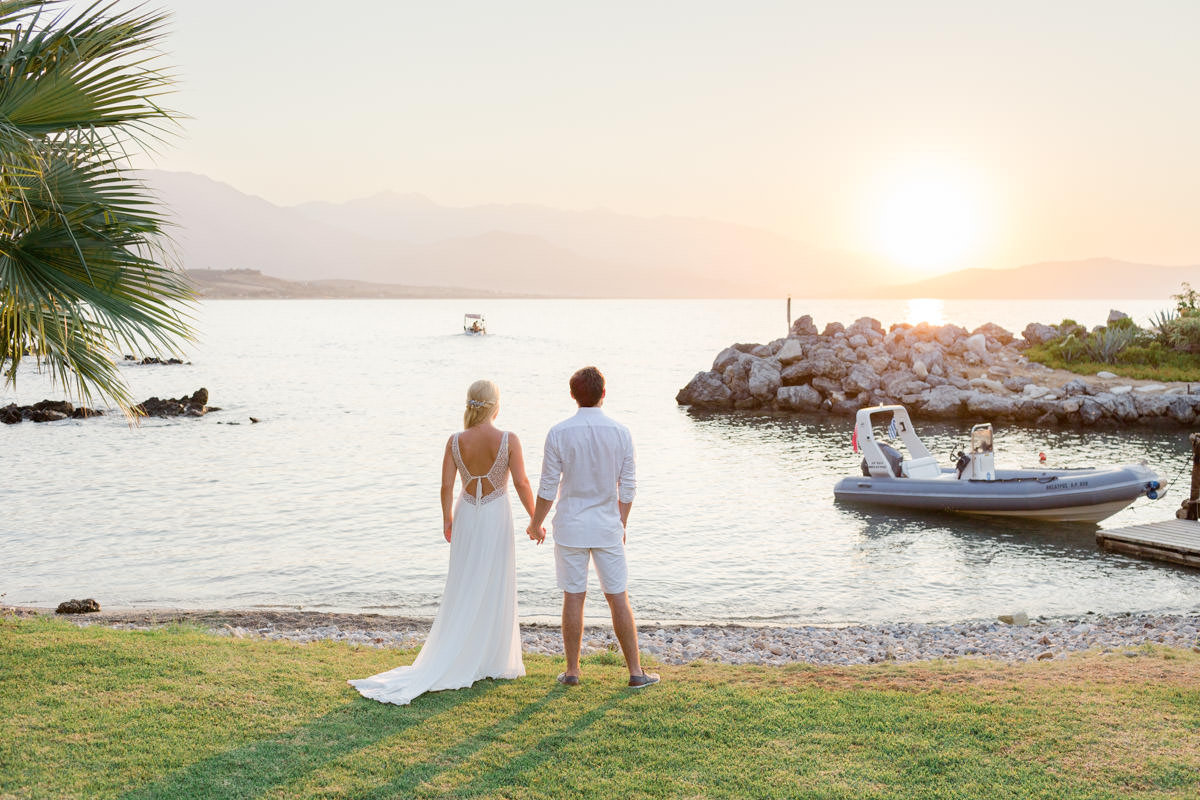 RELATED POSTS:
- Wedding photography in Crete, Greece
- "I do" at the beach