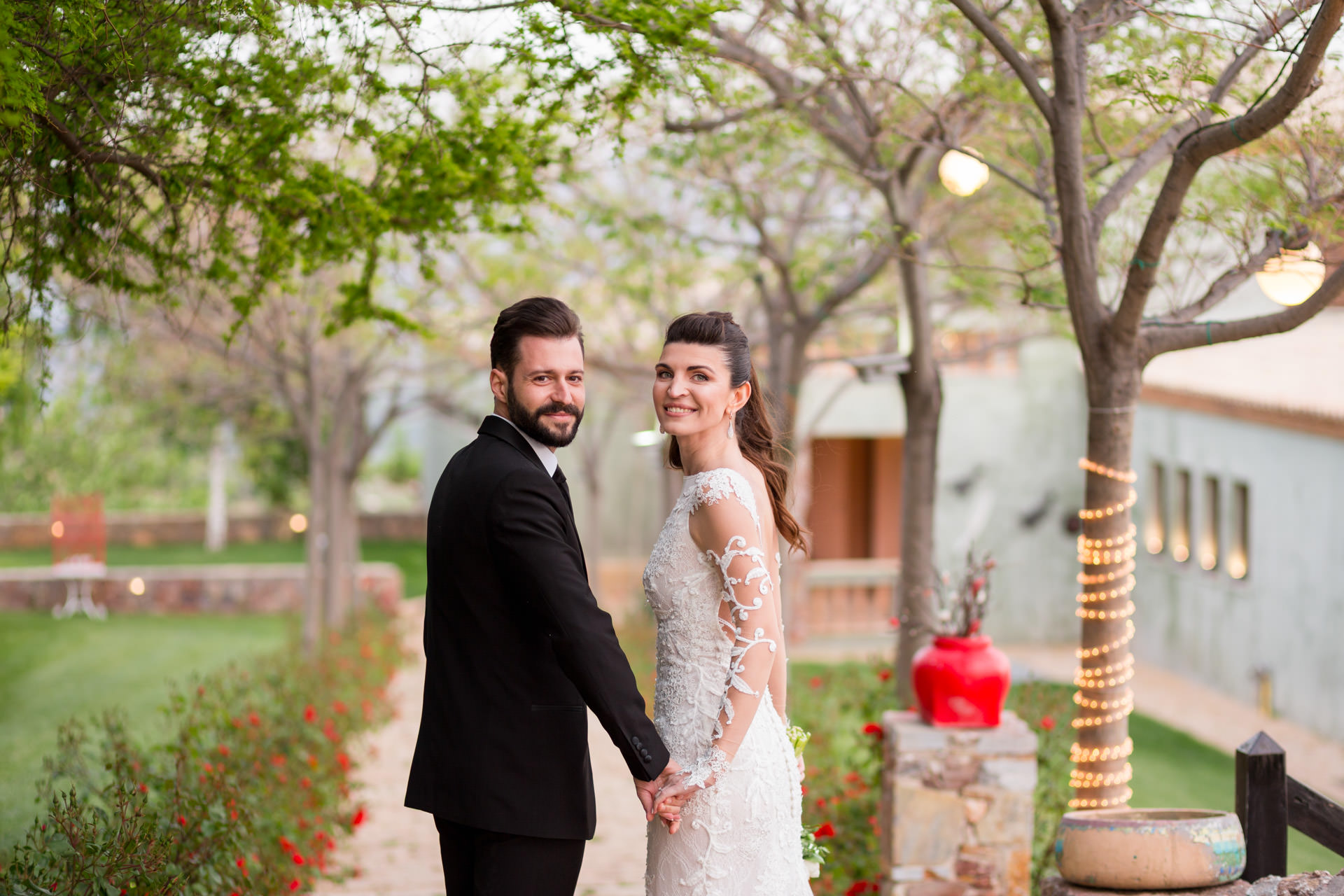 Wedding Photographer in Athens, Greece
As a wedding photographer in Athens, I captured a gorgeous wedding in Laas Estate. John and Elena, a really beautiful couple, chose that place for its unique moment. The architecture of the exterior and interior space was marvelous. Every space or any tiny detail was so cool and well prepared. Elements made of stone and wood blended so nicely with the colors and various artifacts were placed all around. That venue is a dream to photograph in, since every corner offers a different background and that is exciting. The natural environment is spectacular. There is not a better scenery for a wedding photographer in Athens.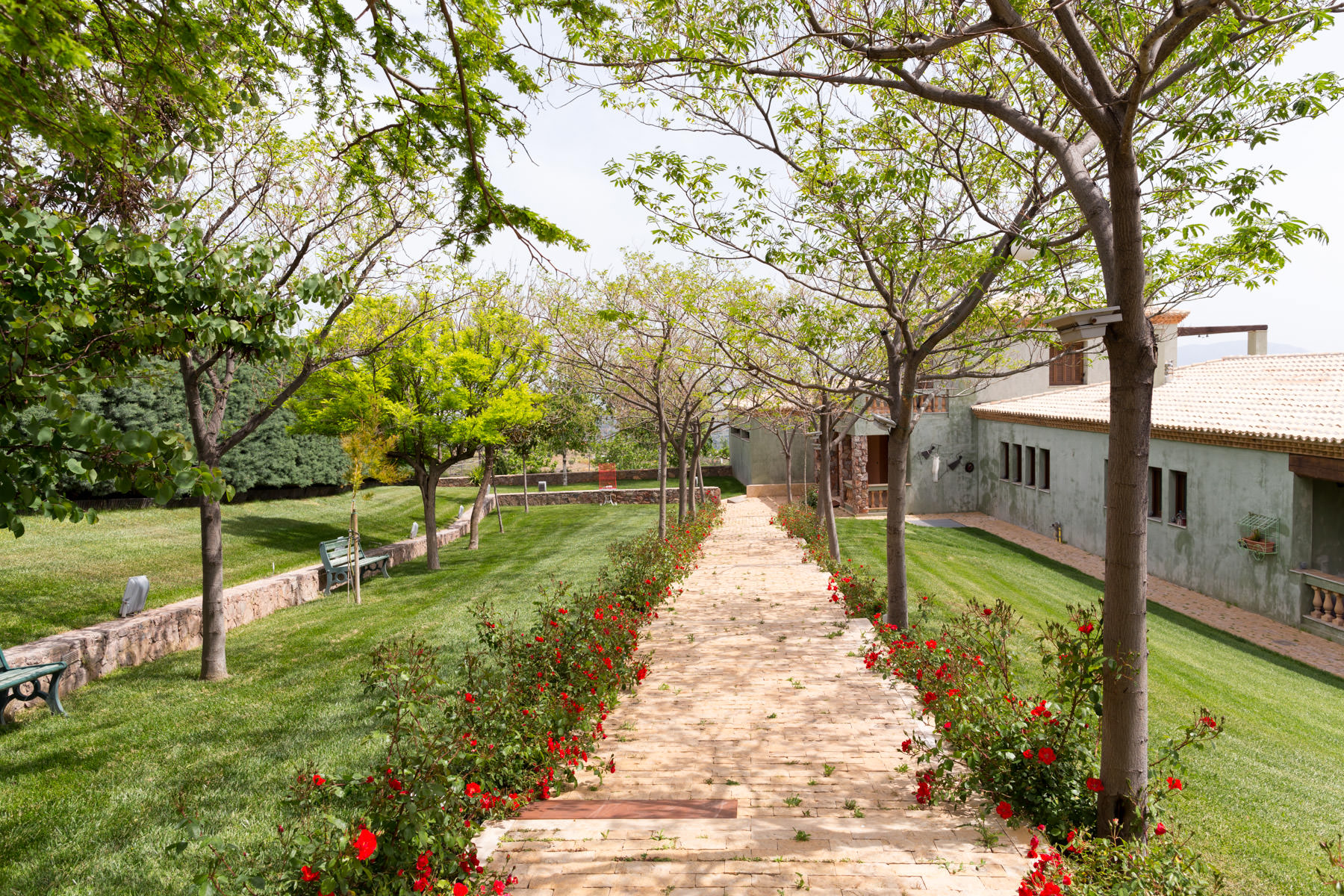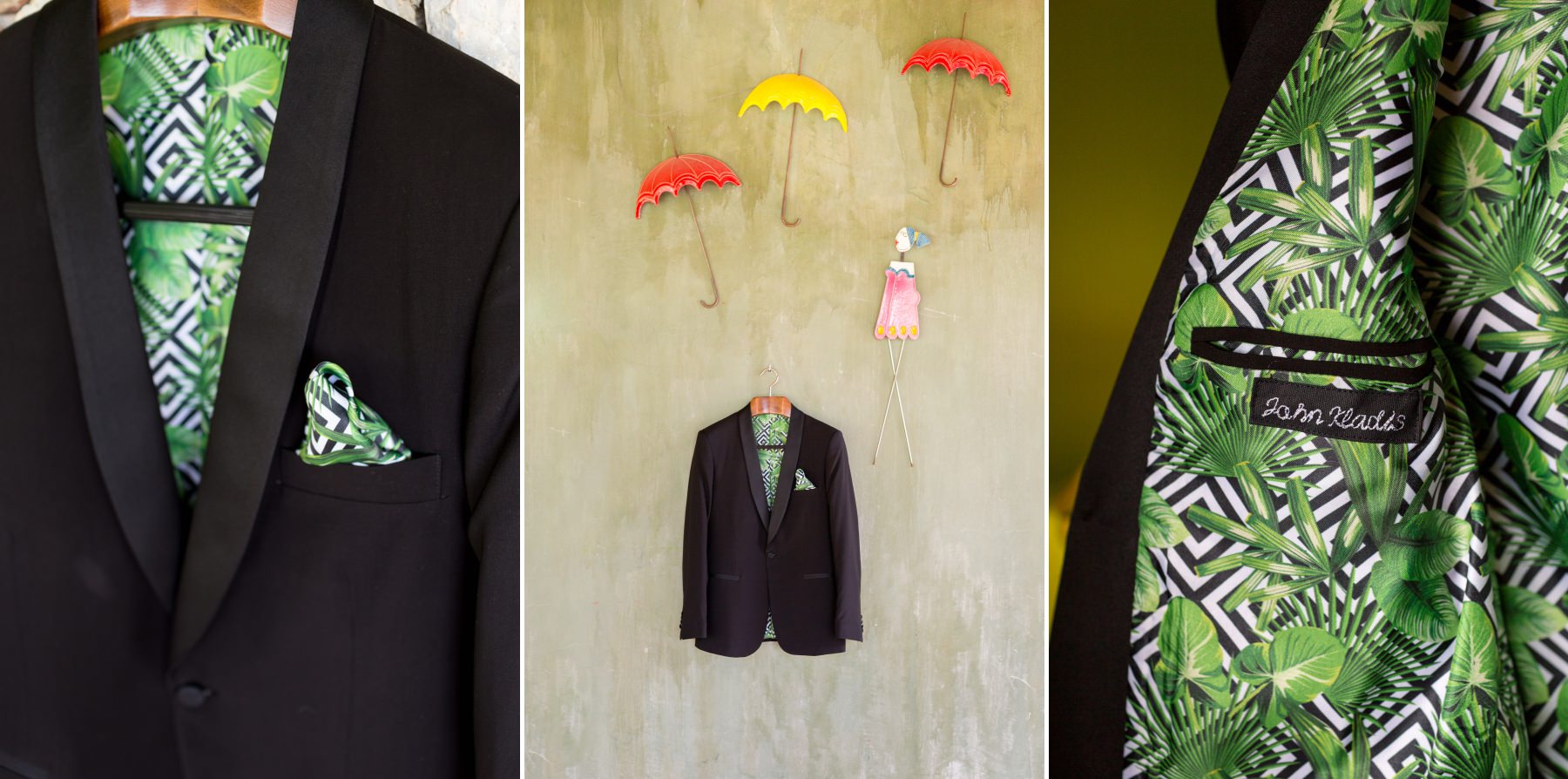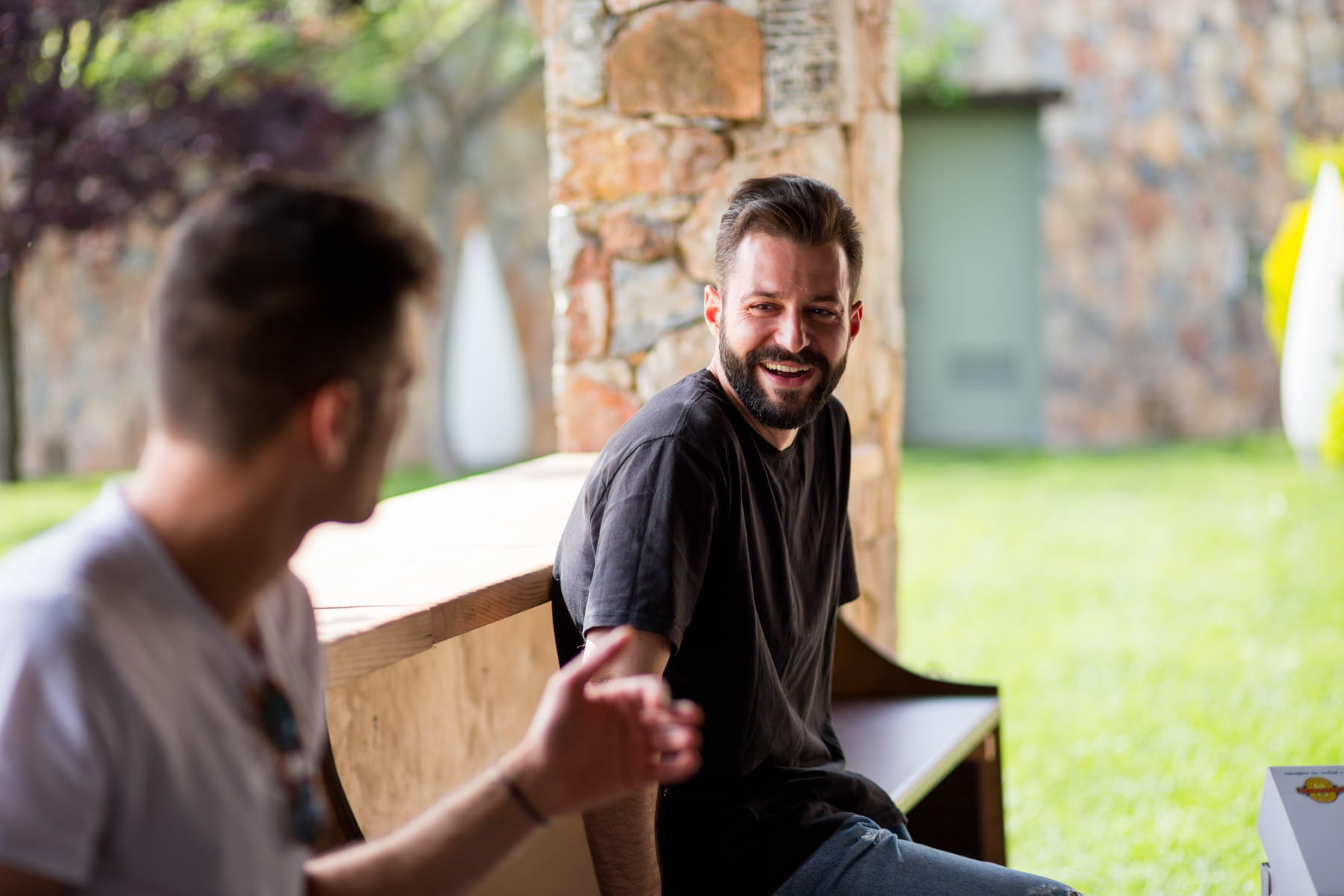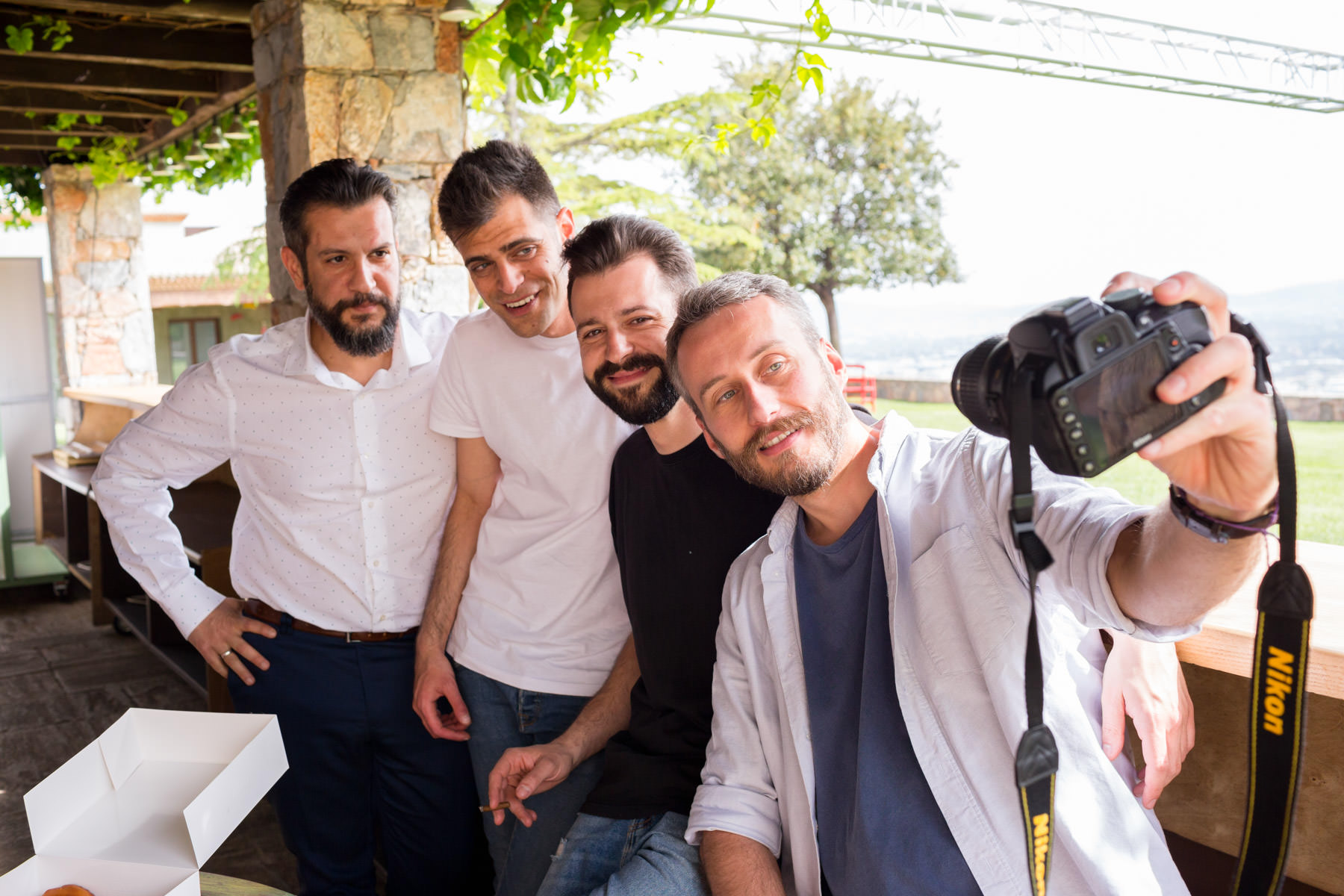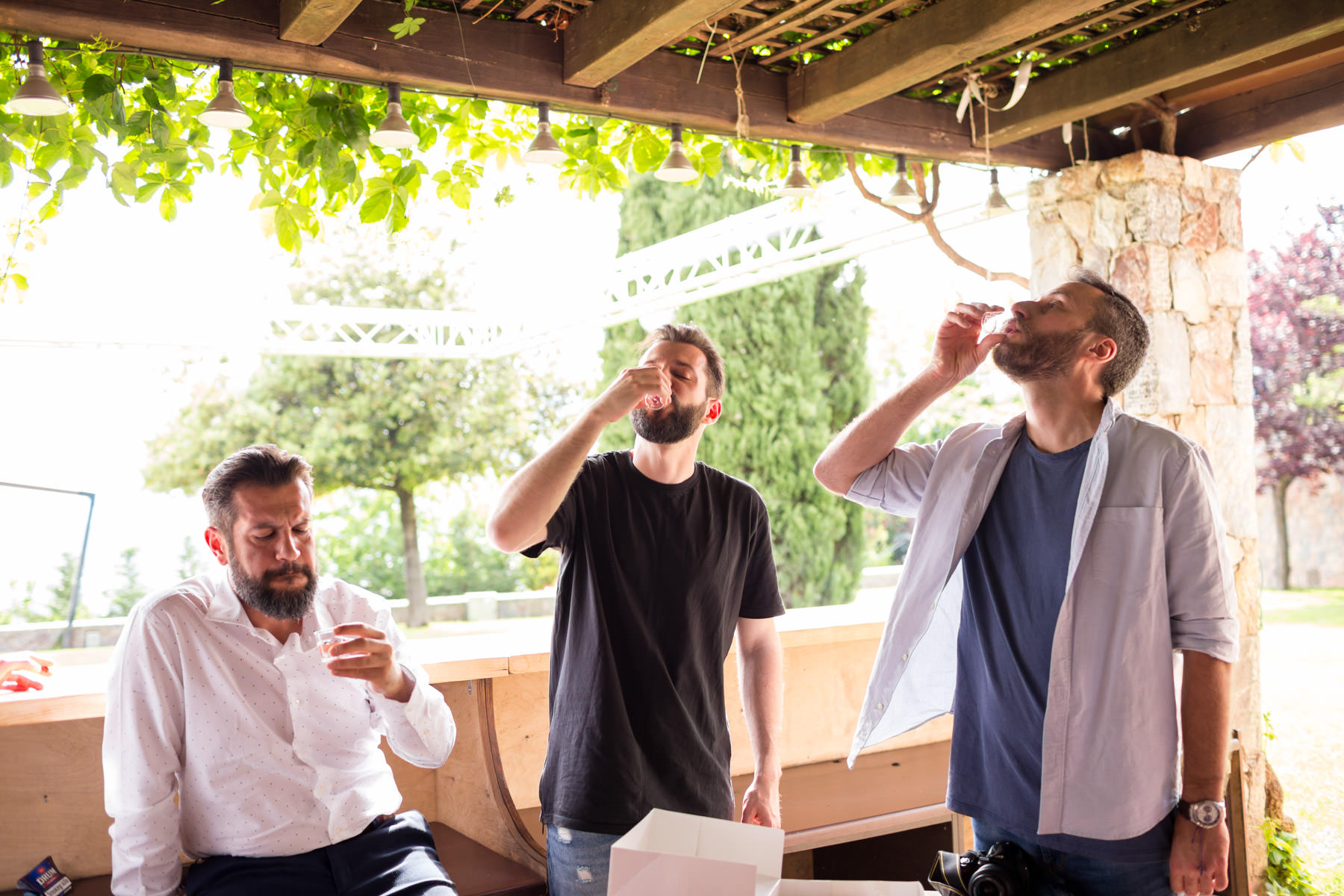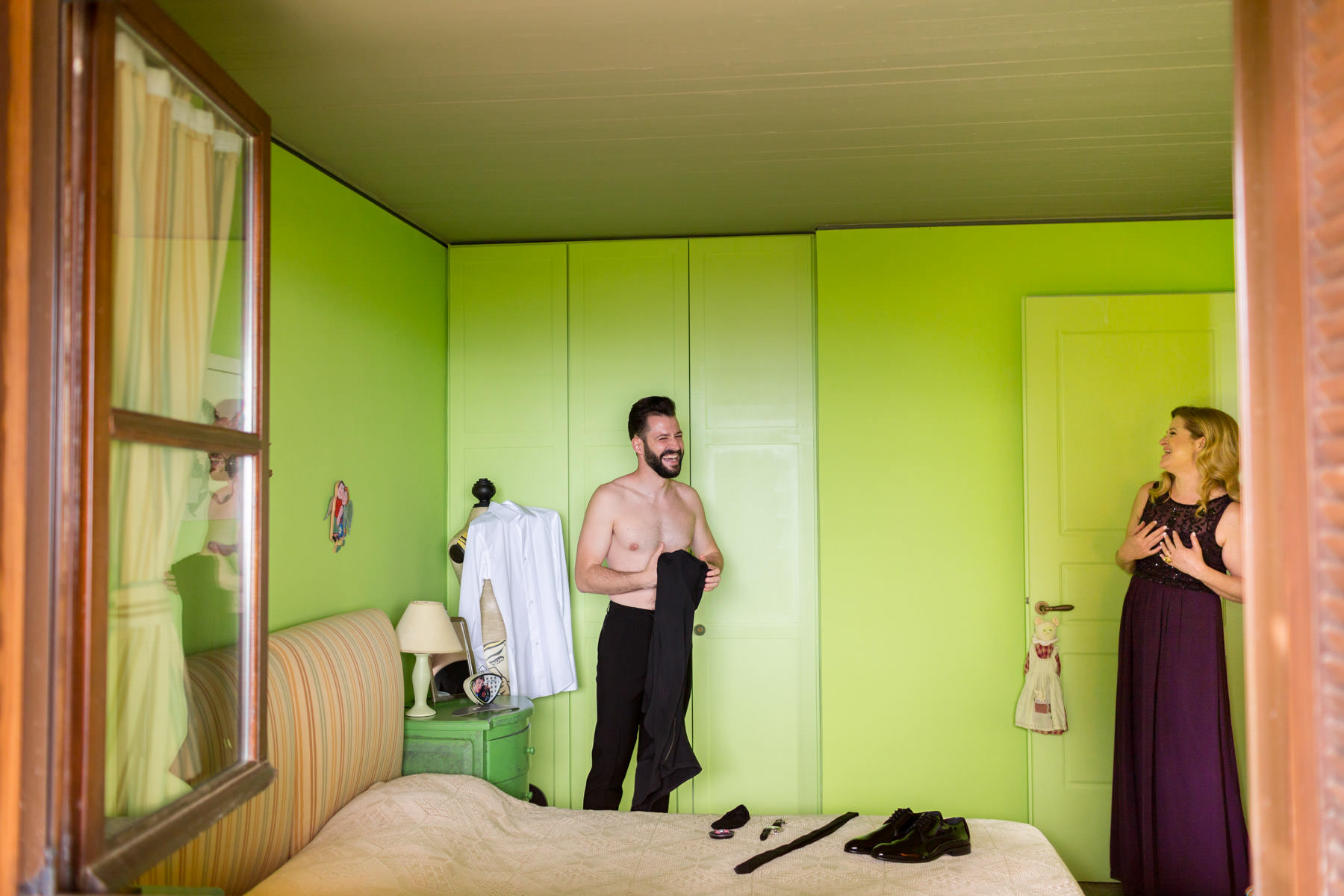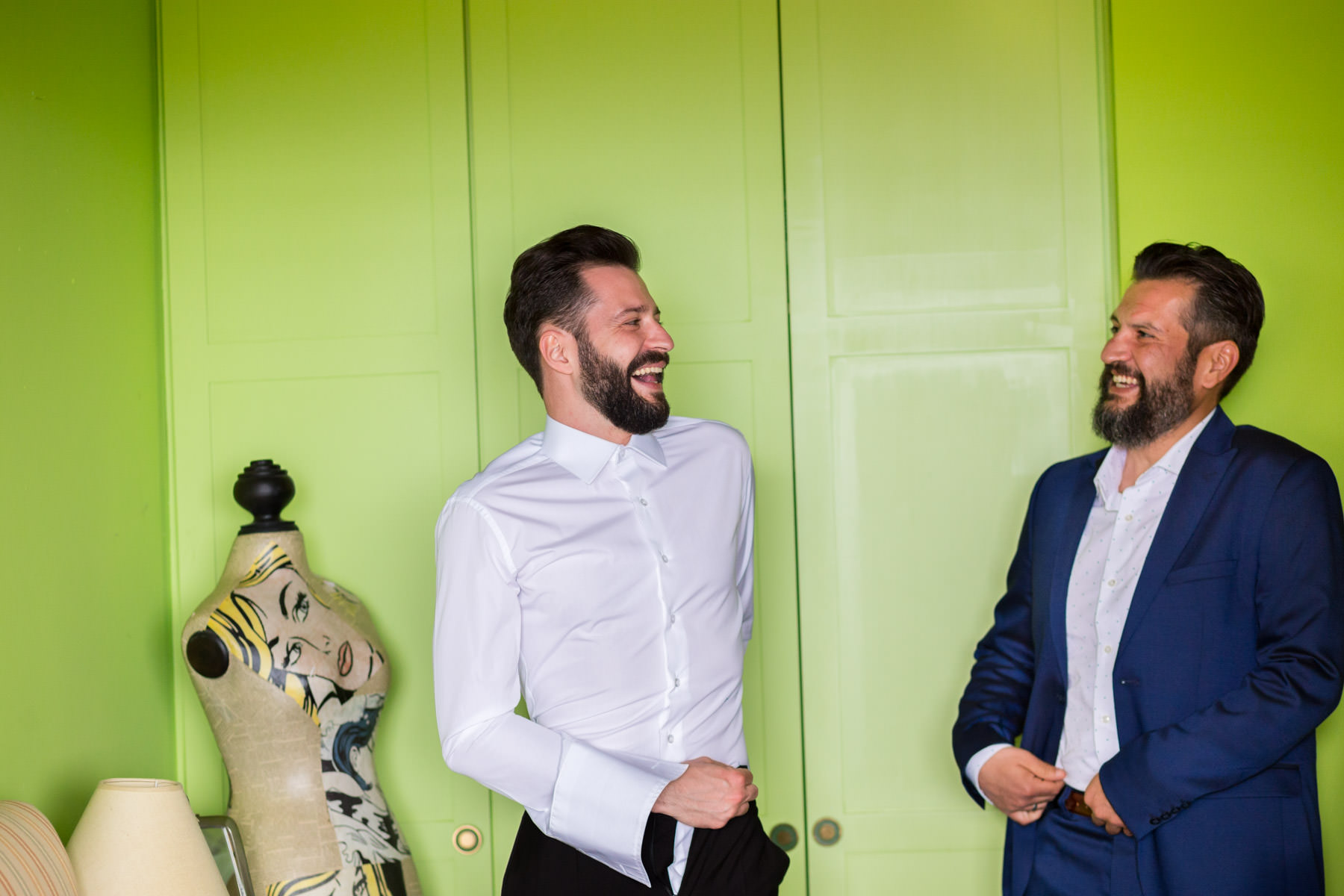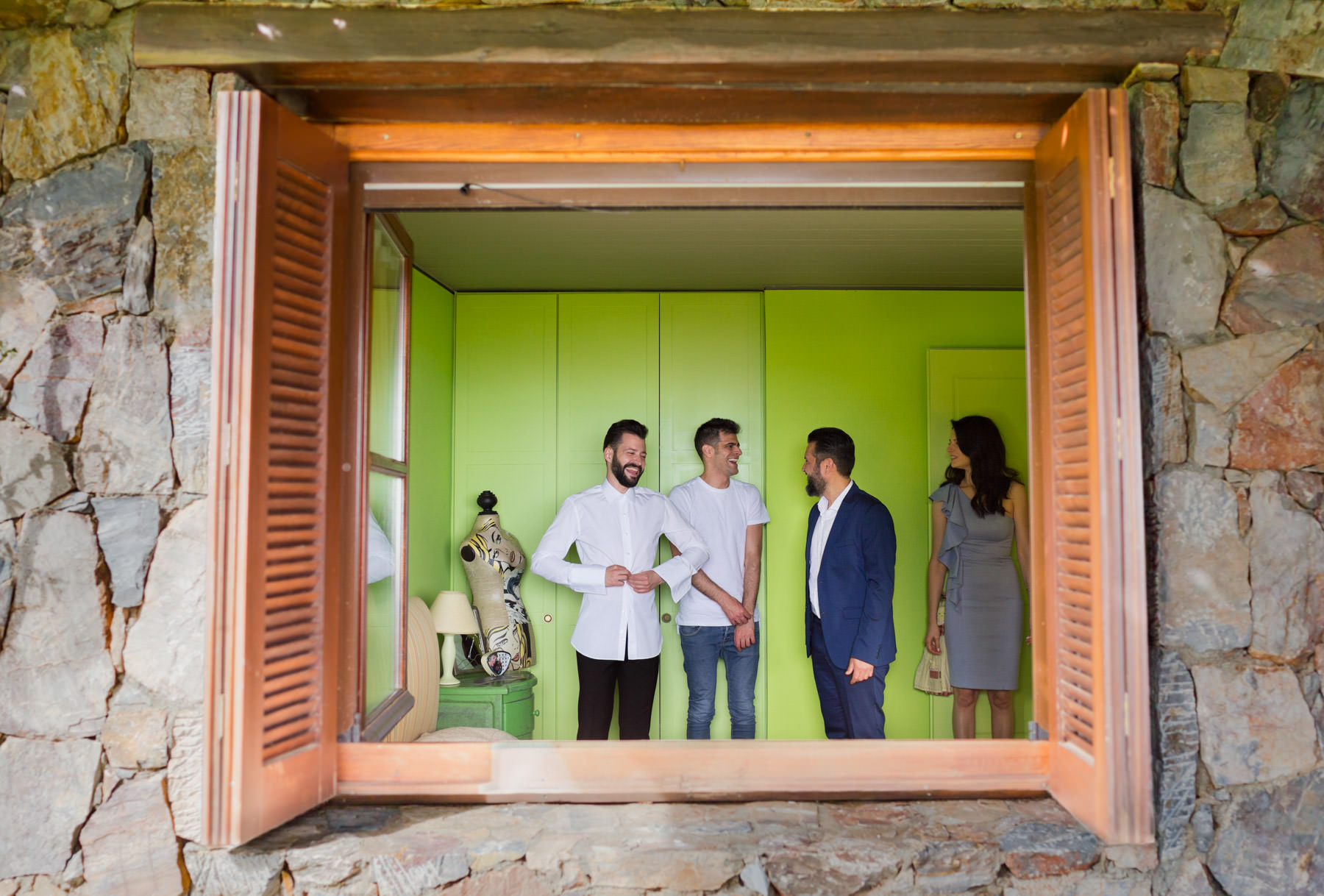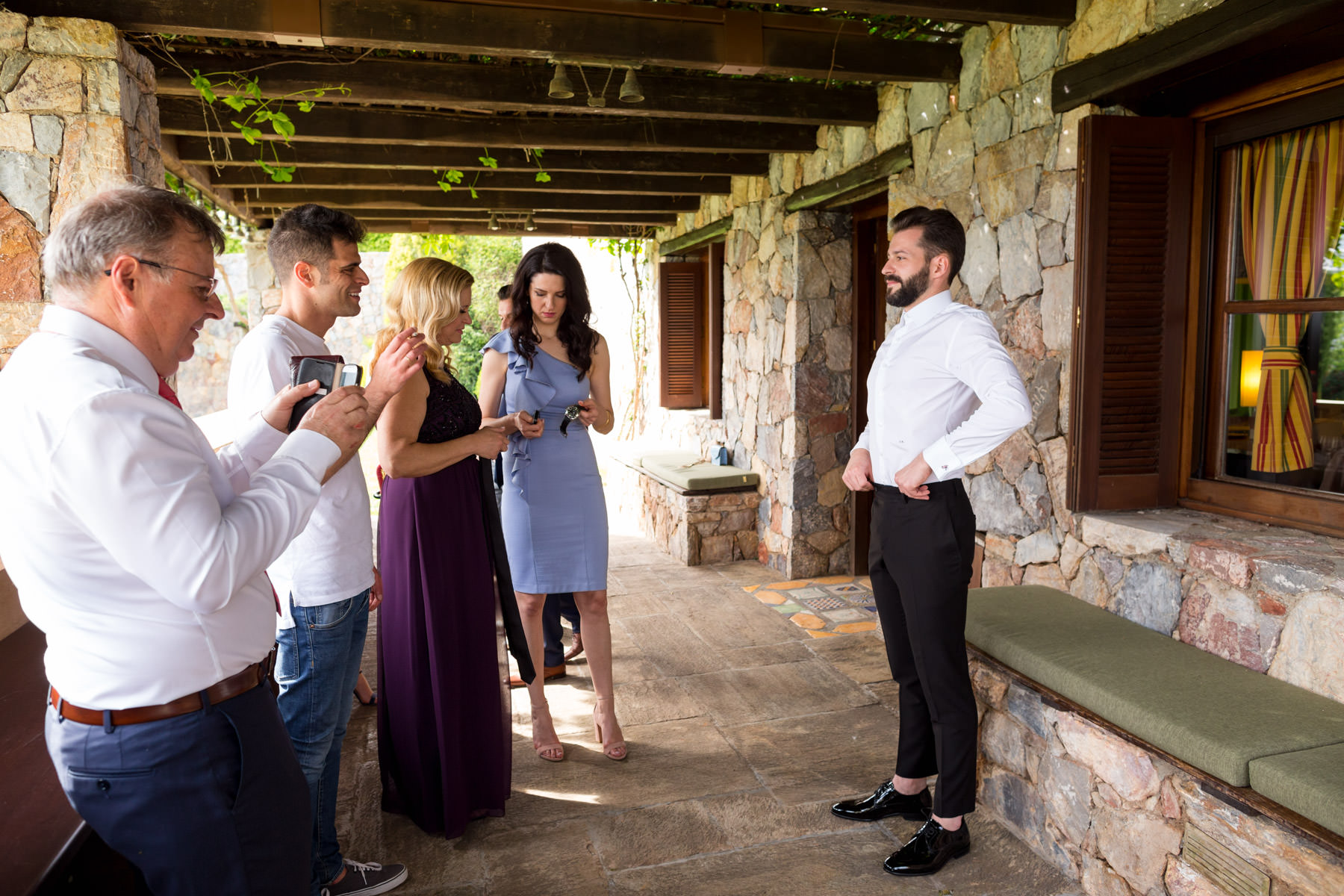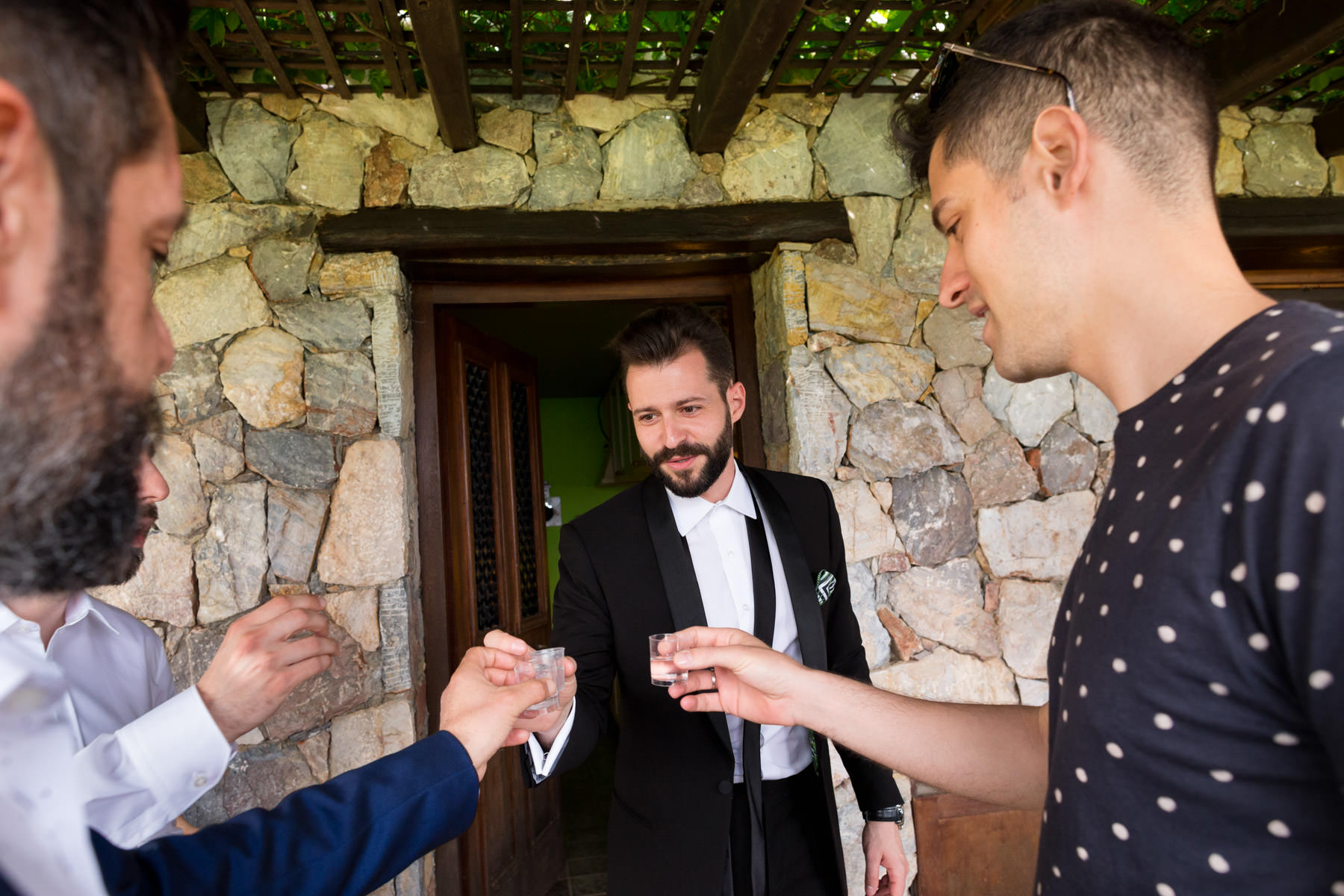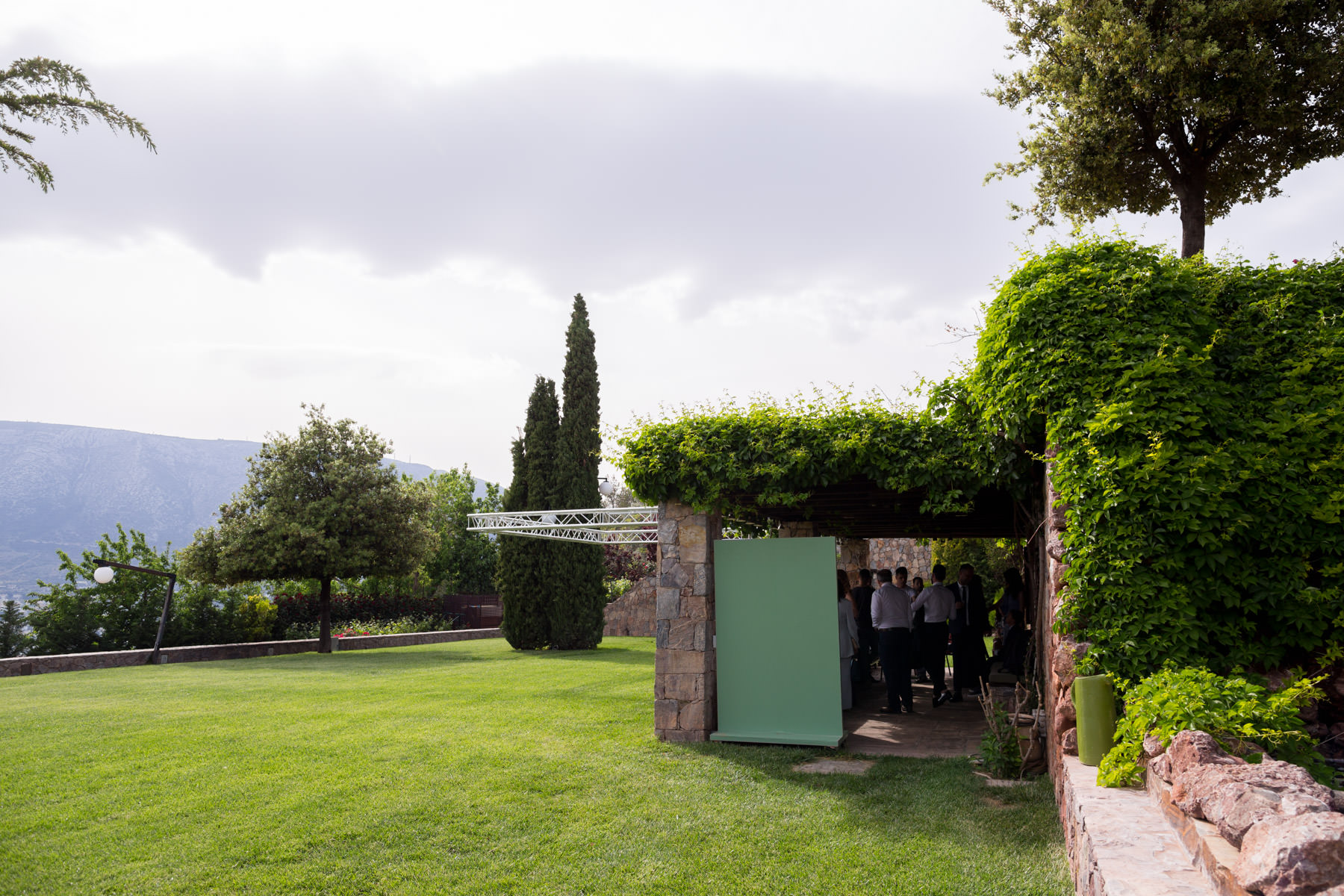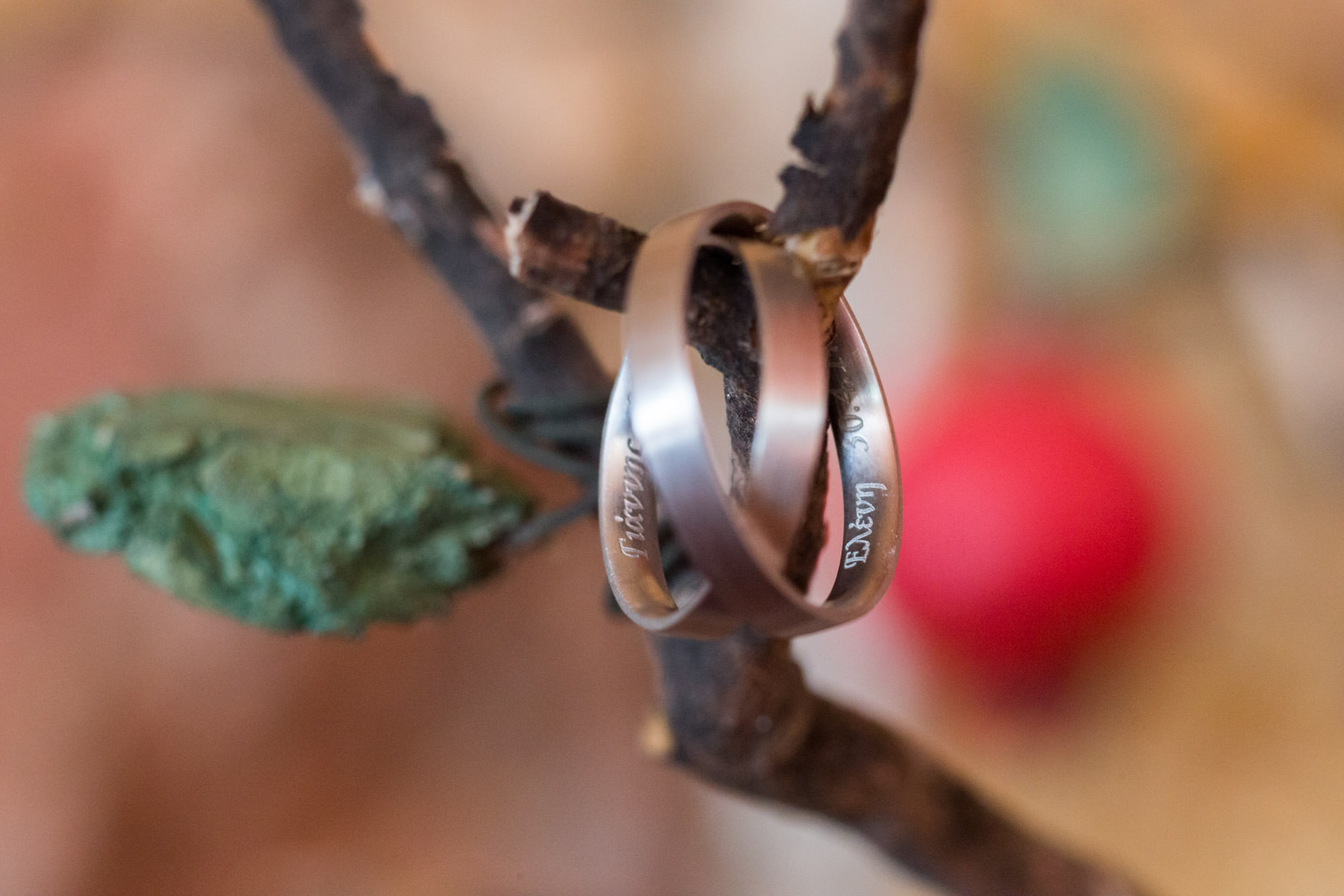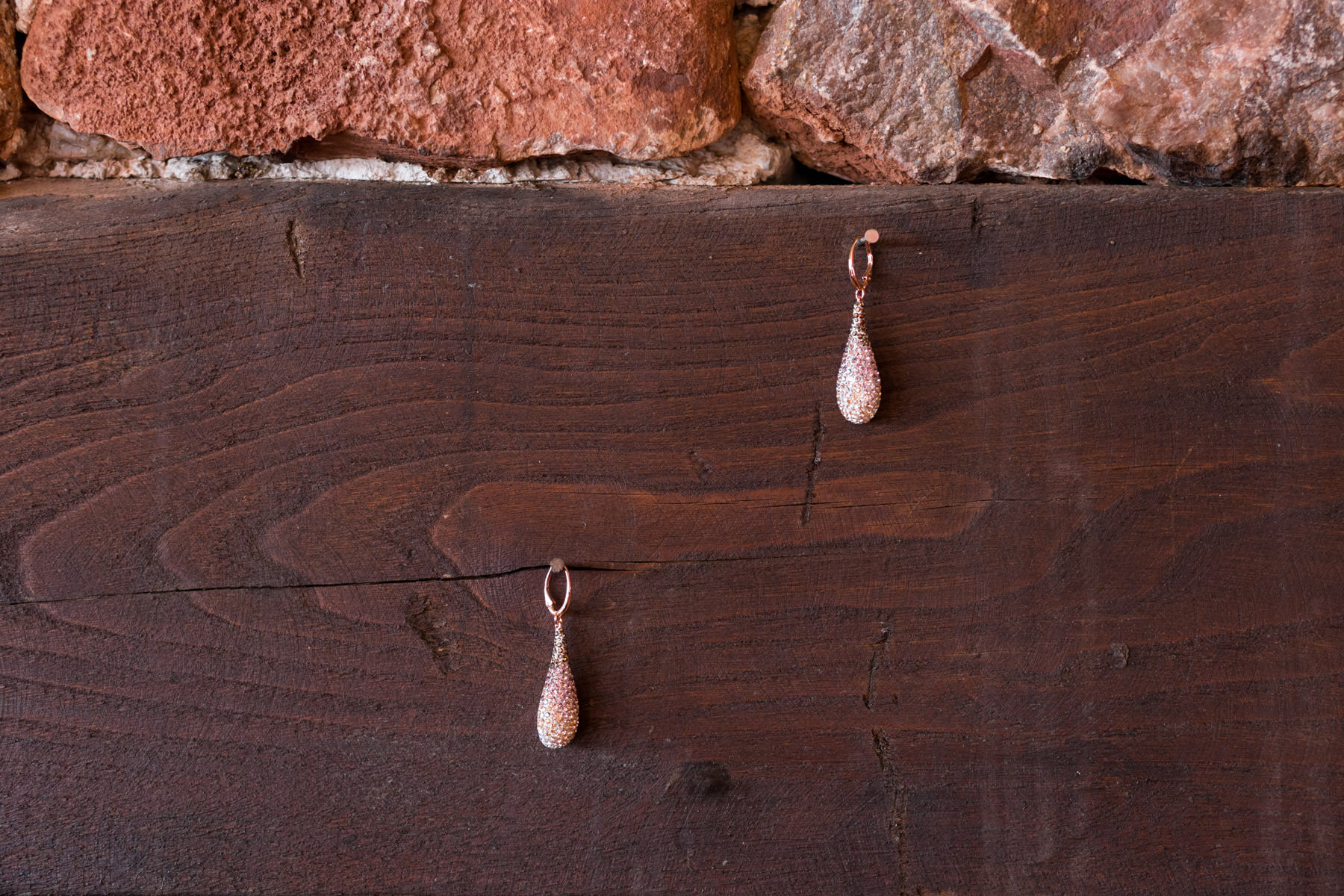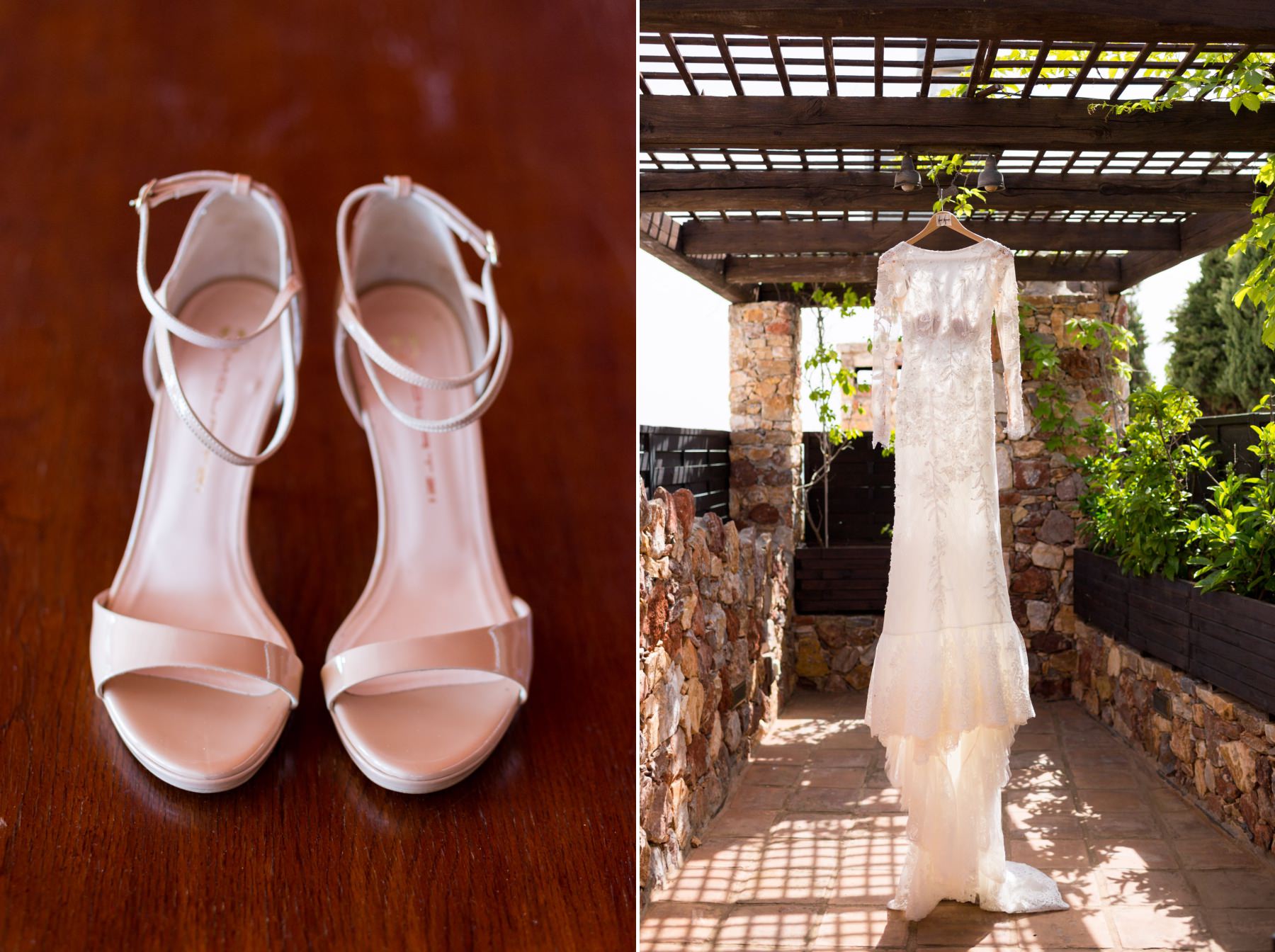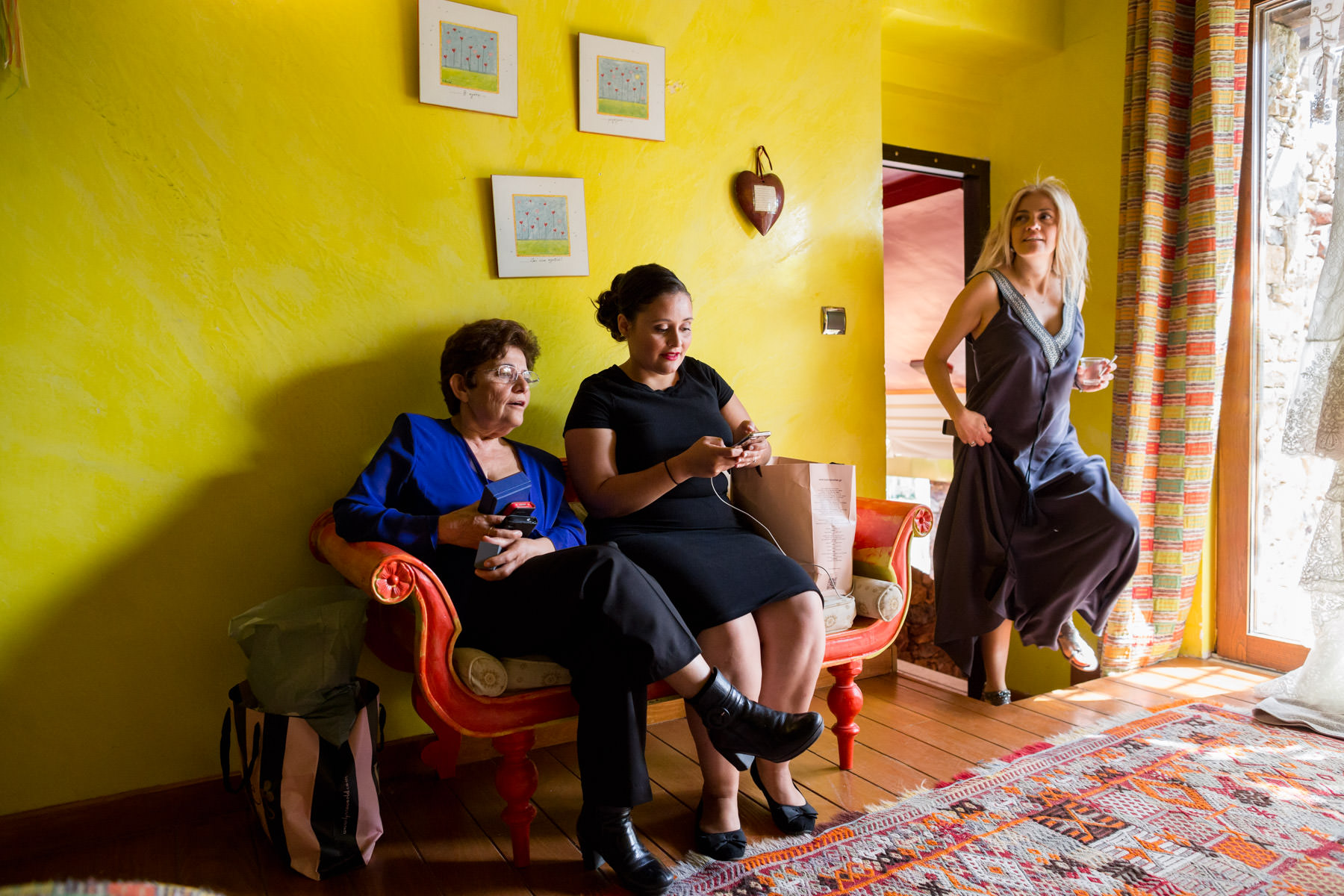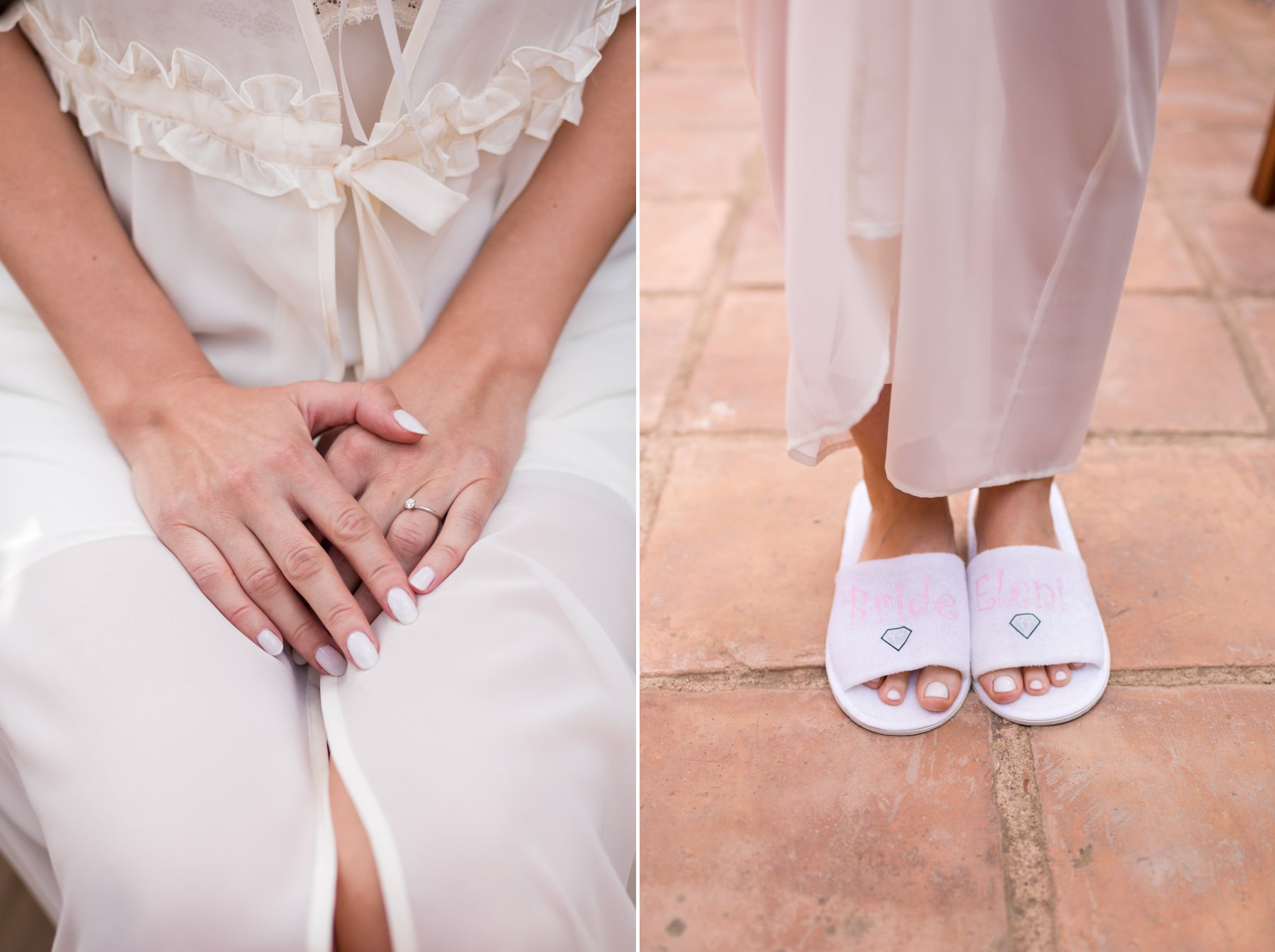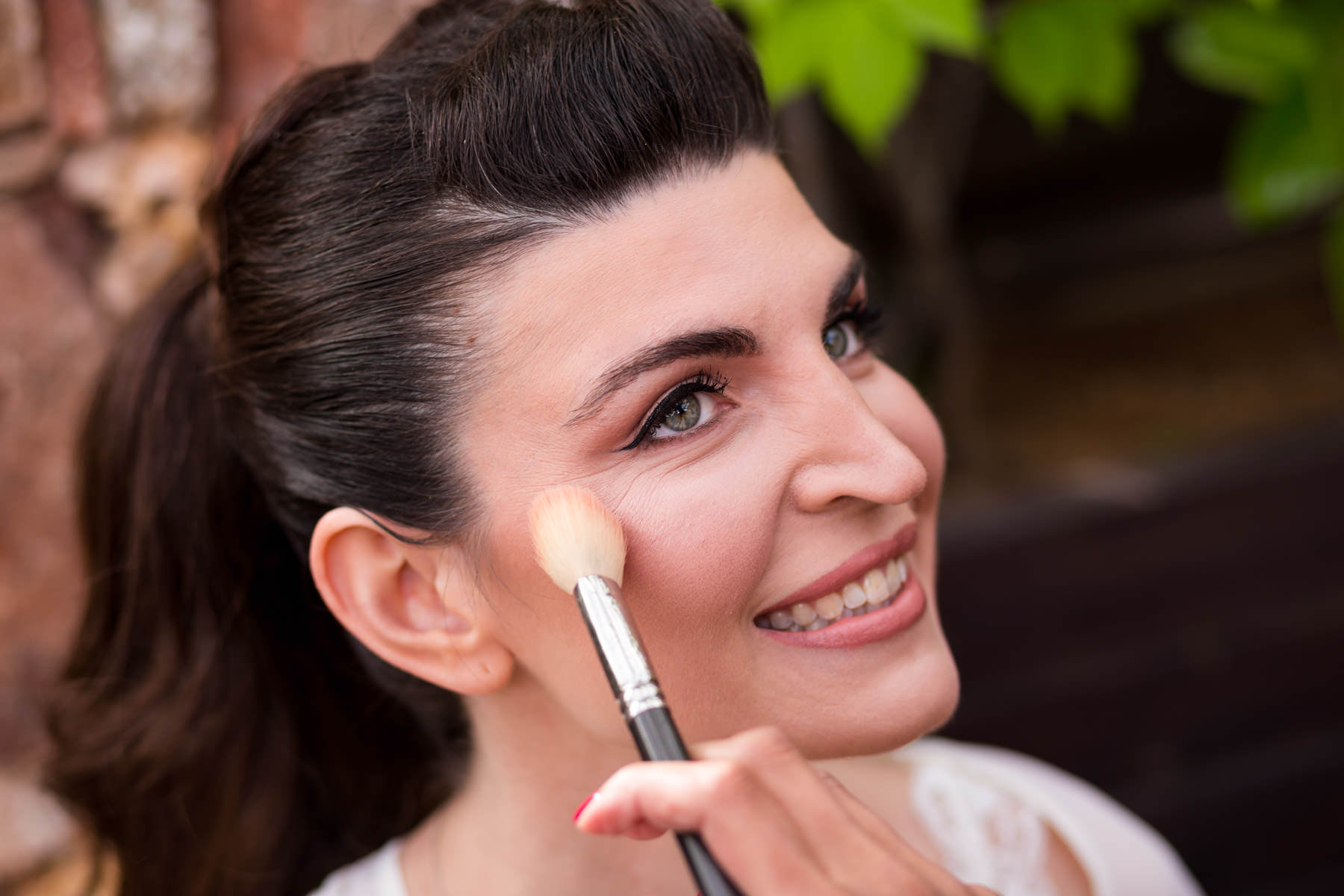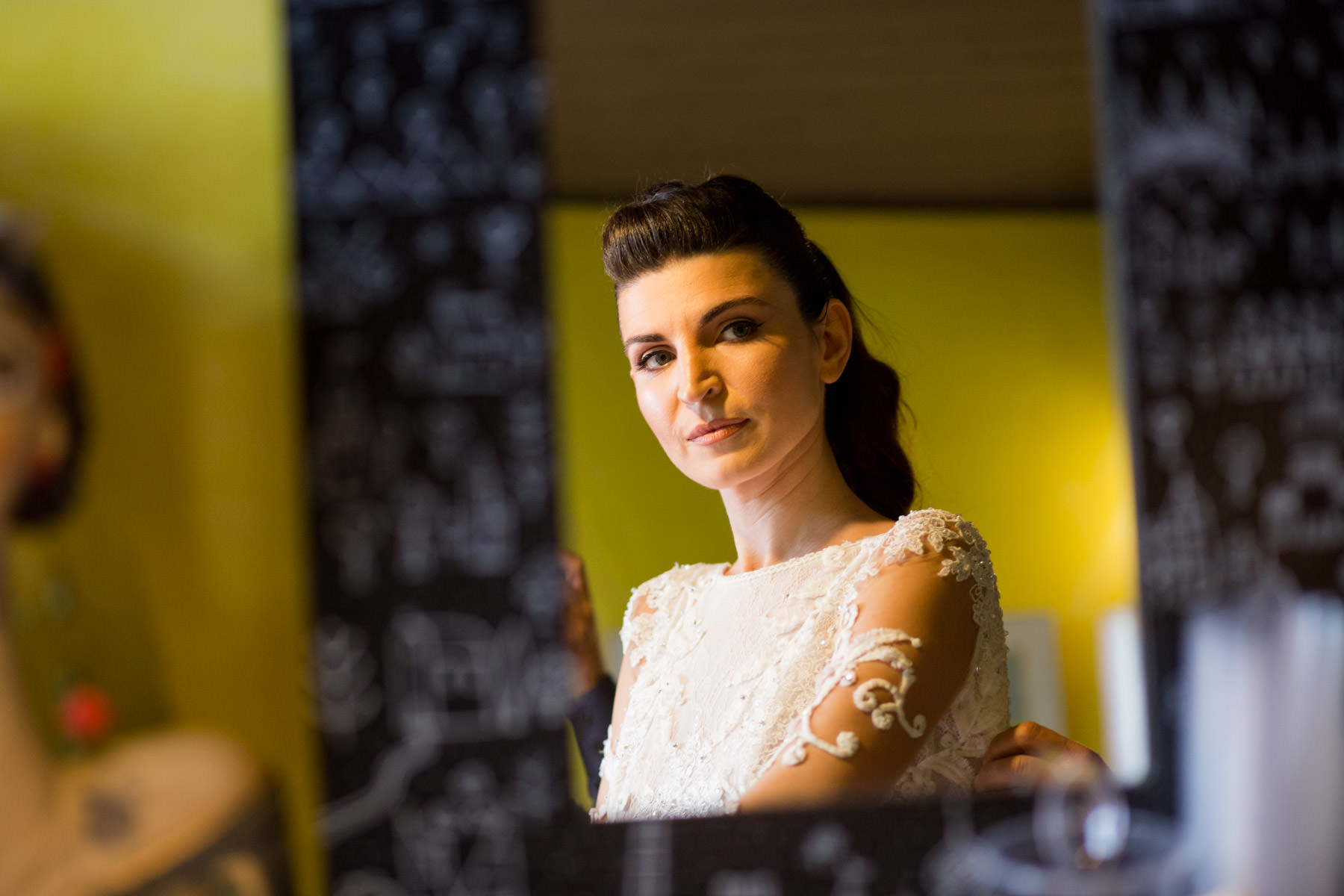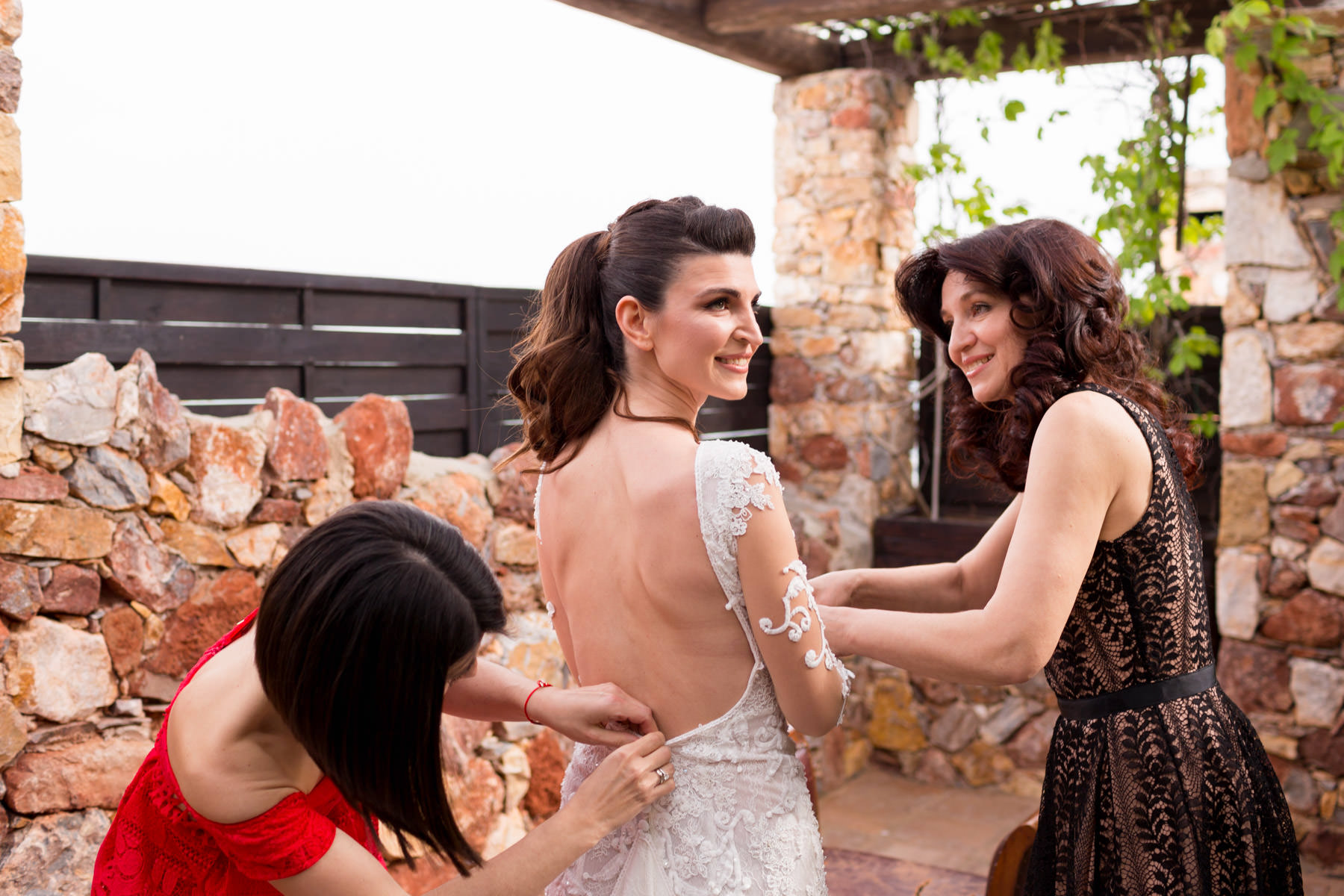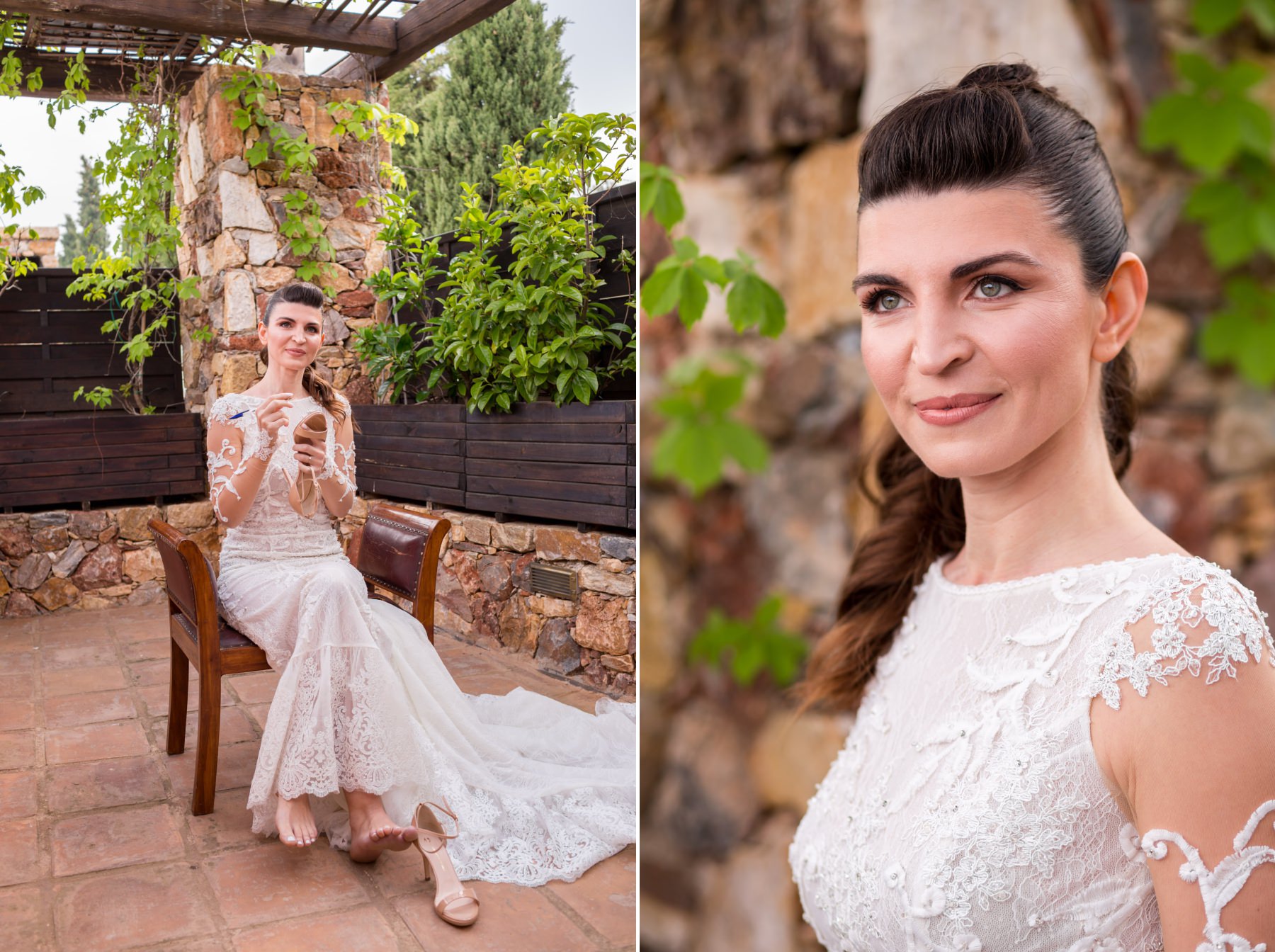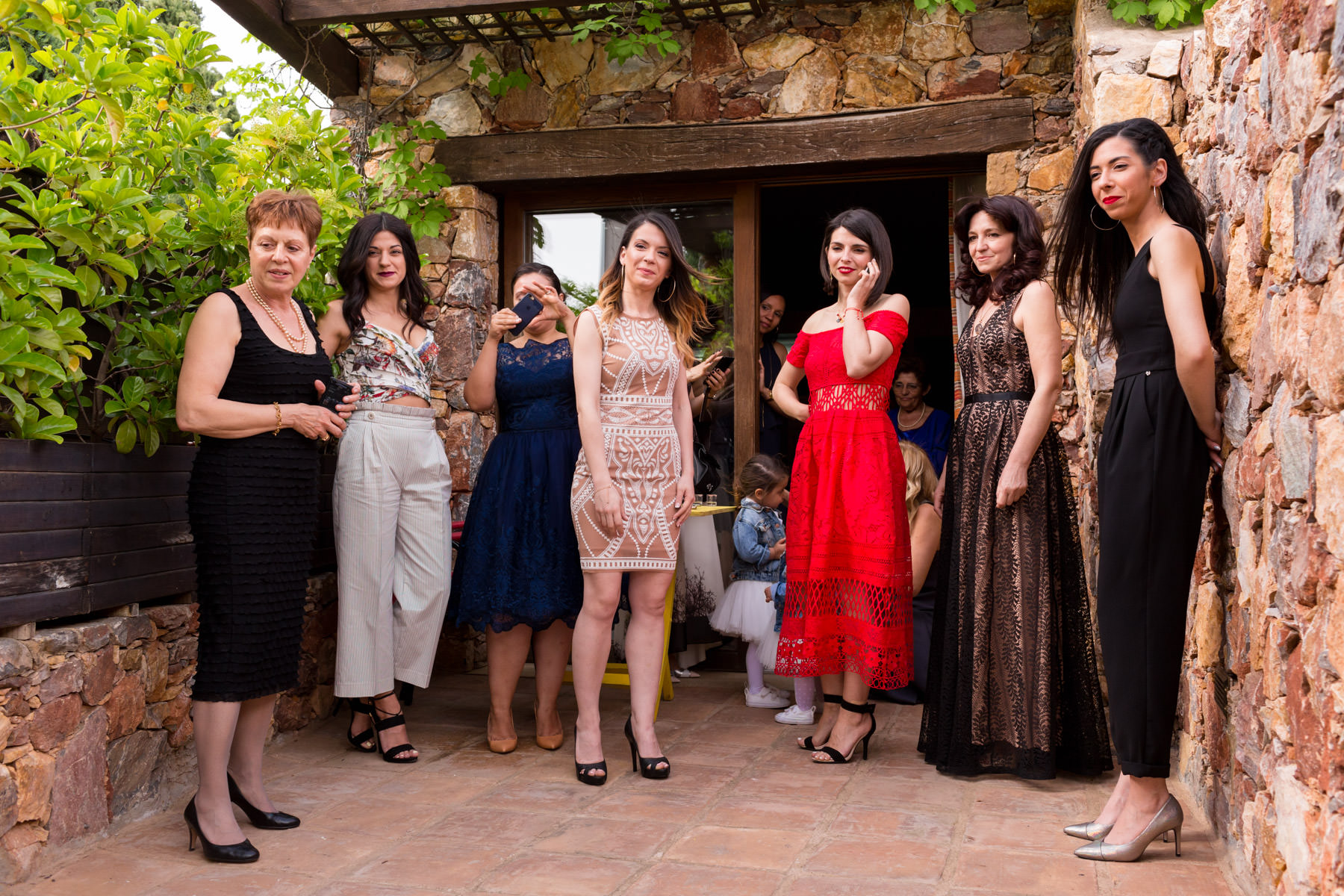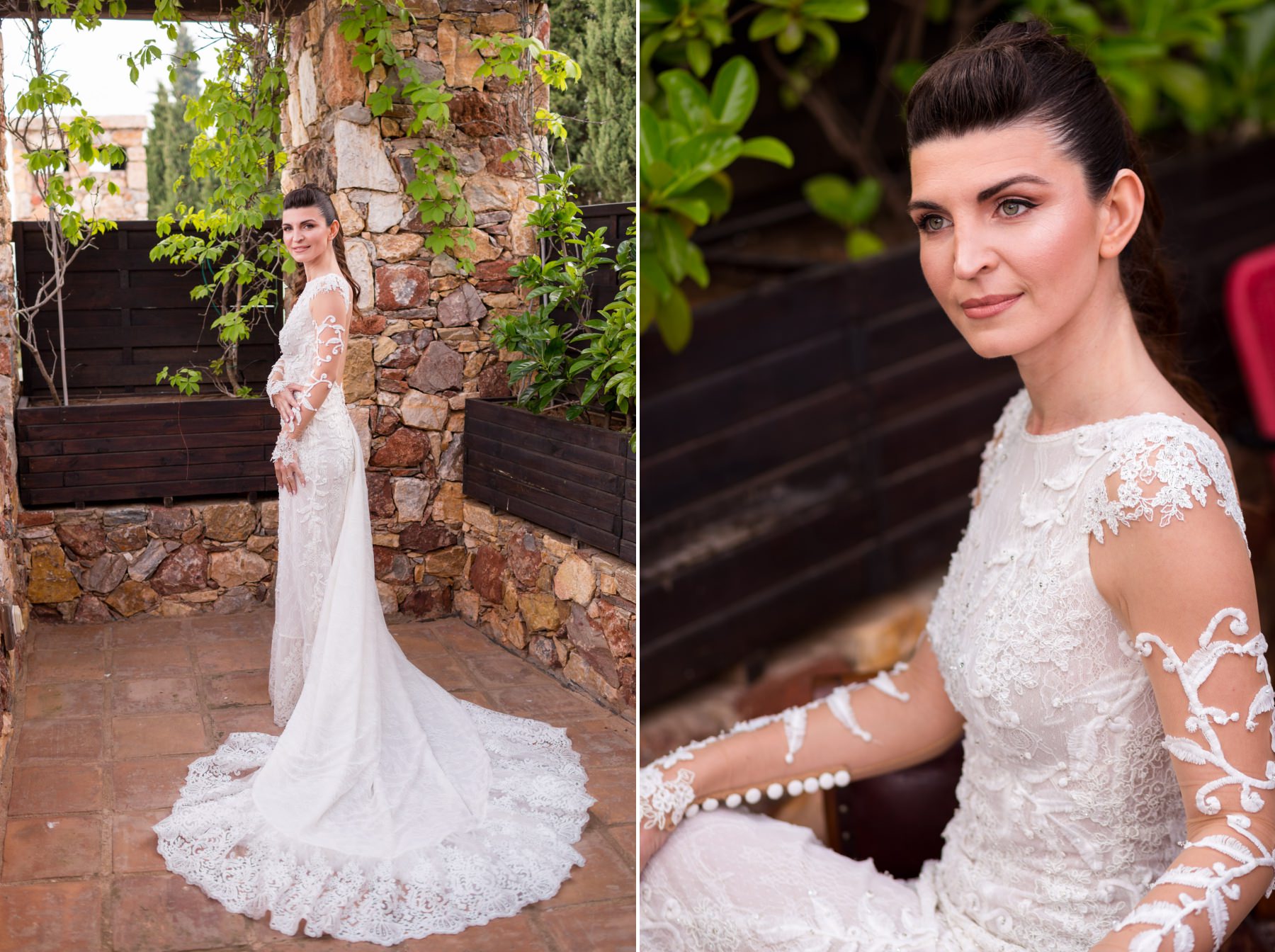 The couple got ready together with family and good friends. They had fun and enjoyed those moments. The groom was on time waiting for the bride. One thing I really enjoy every time is the bride coming to meet the groom. That kind of walk is full of deep, intense feelings. In such moments, I try to capture both sides and various natural expressions around, while maintaining a documentary approach without interfering with the action and the way things evolve. The church was small and discrete and the couple was stunning. After the ceremony, we went for a photo-shoot in the vineyards of the estate. The reception was by a pool with a wonderful open view to the nearby mountains.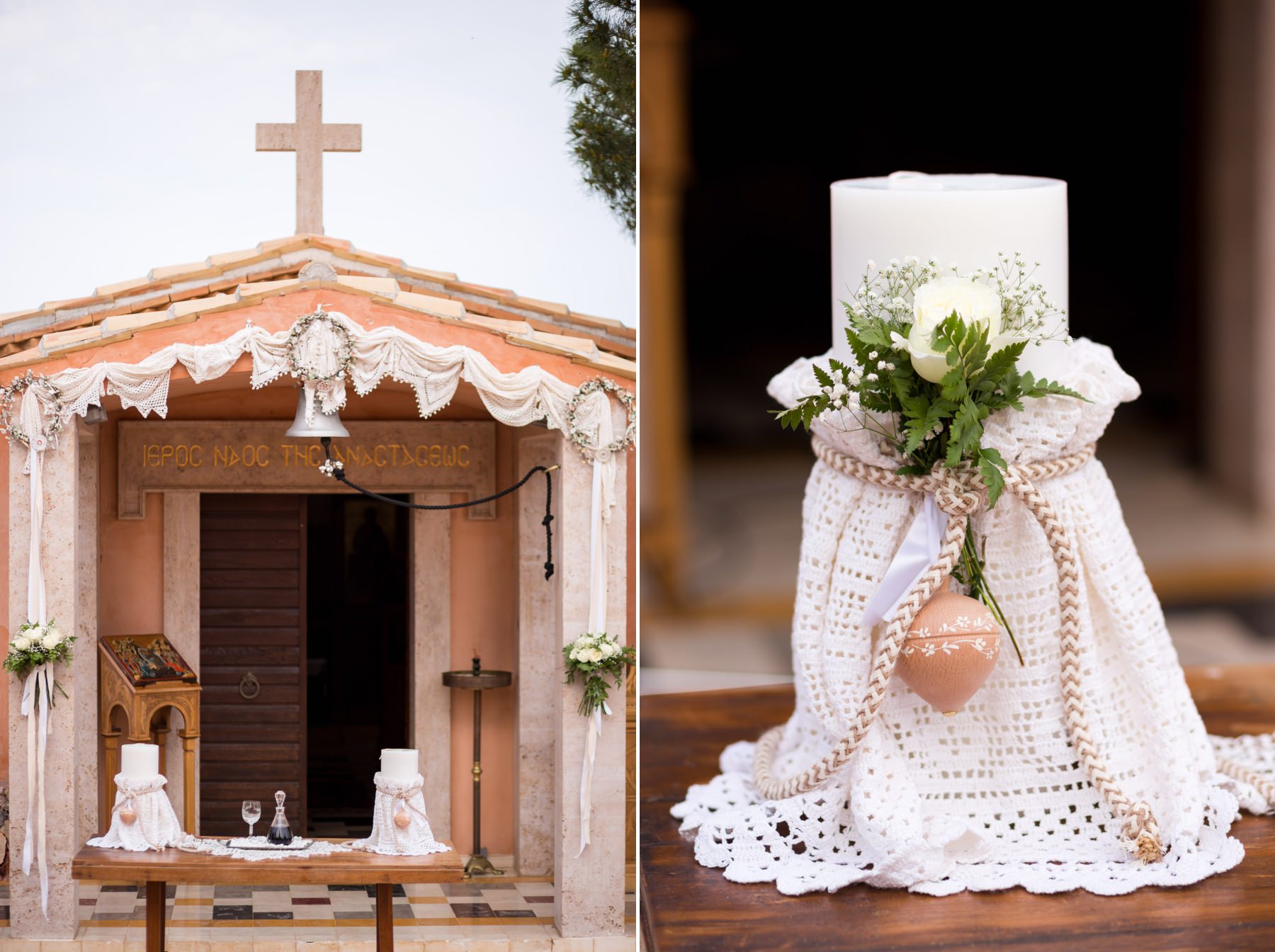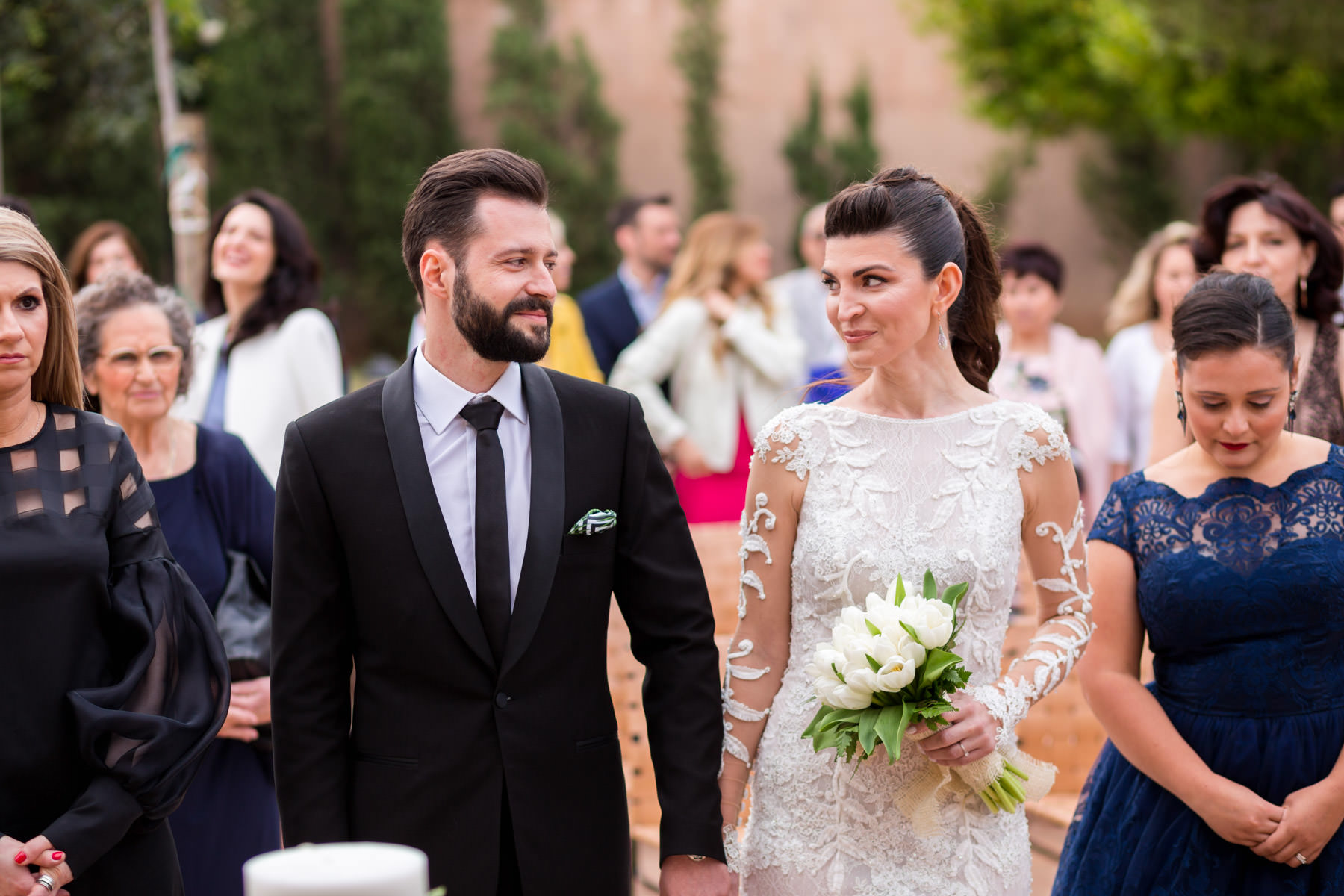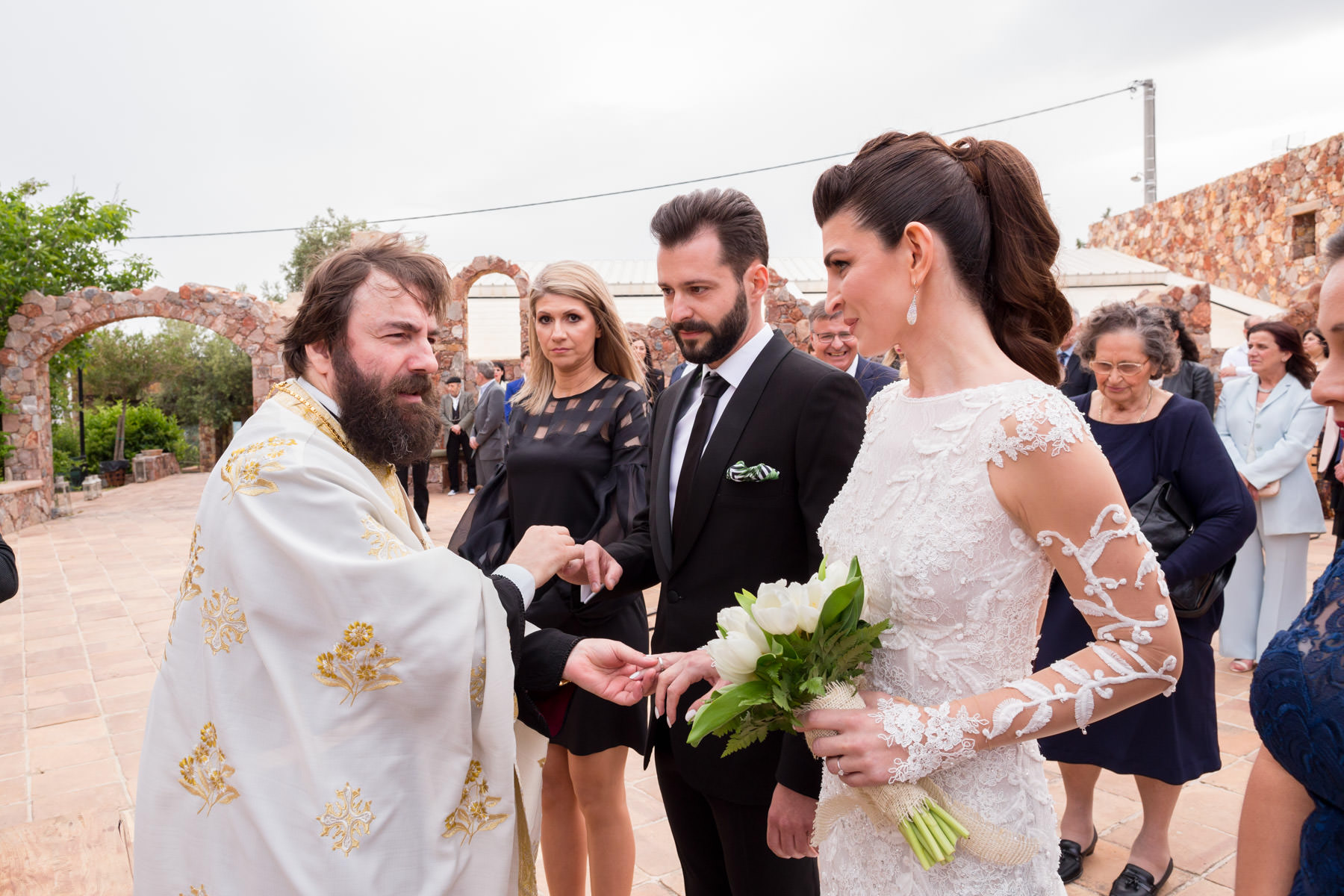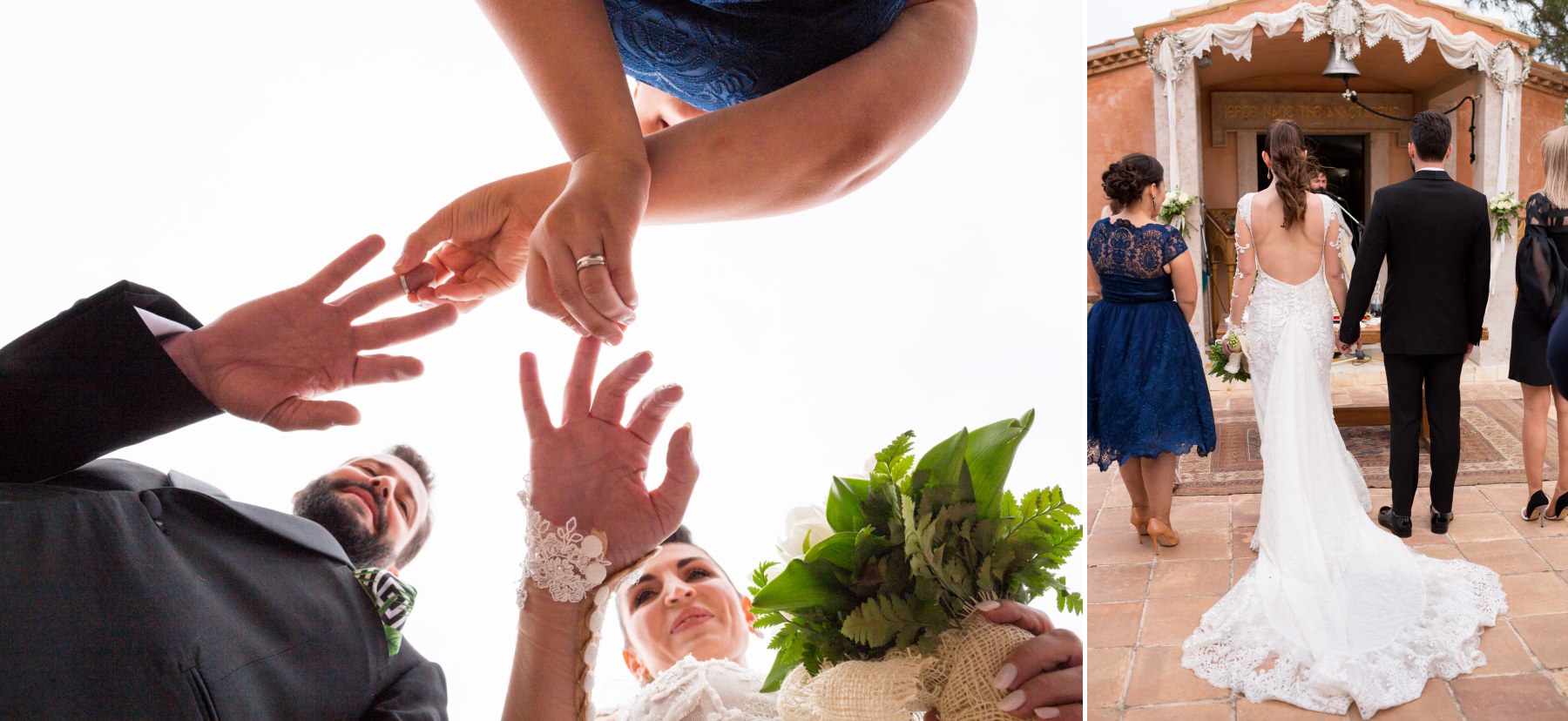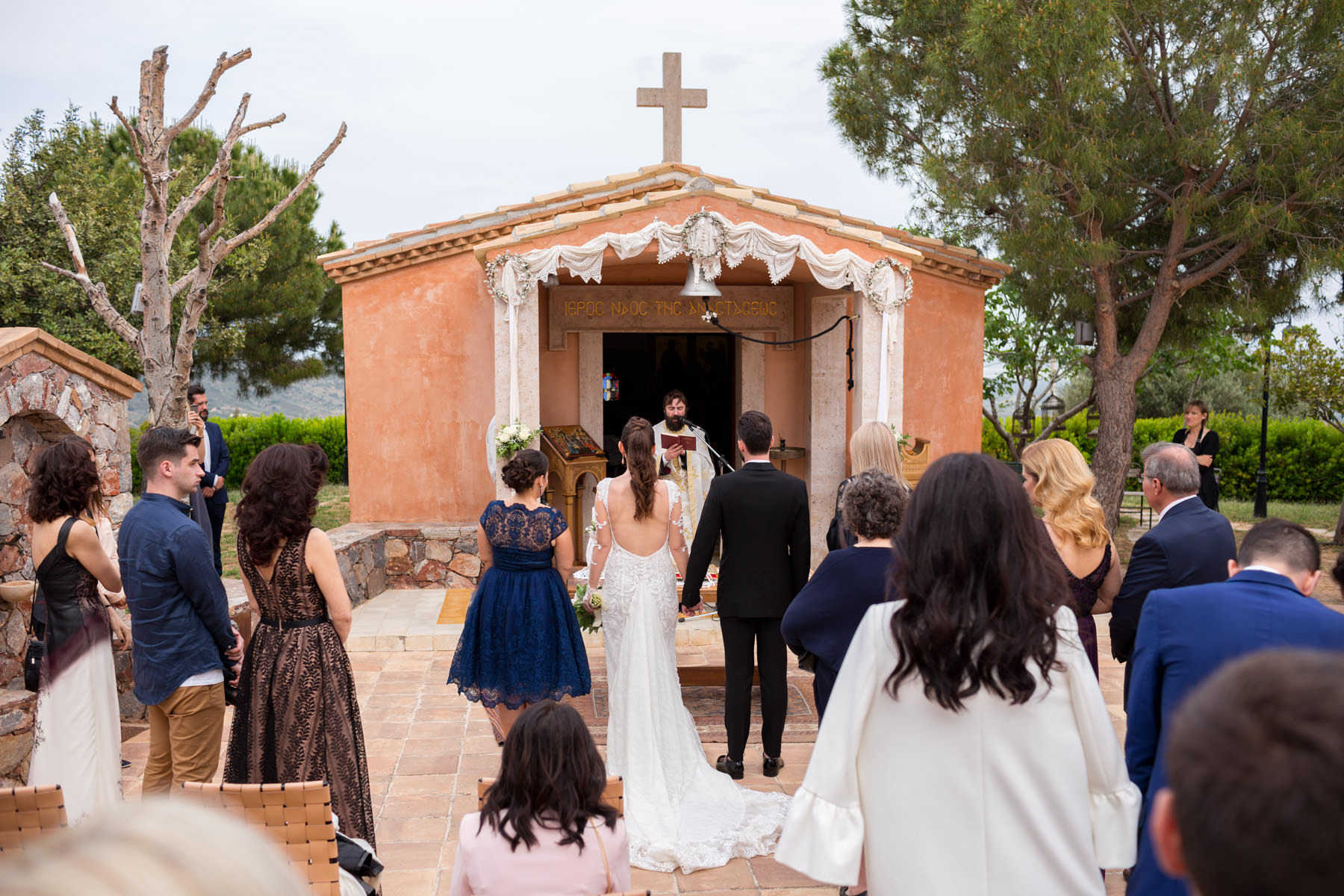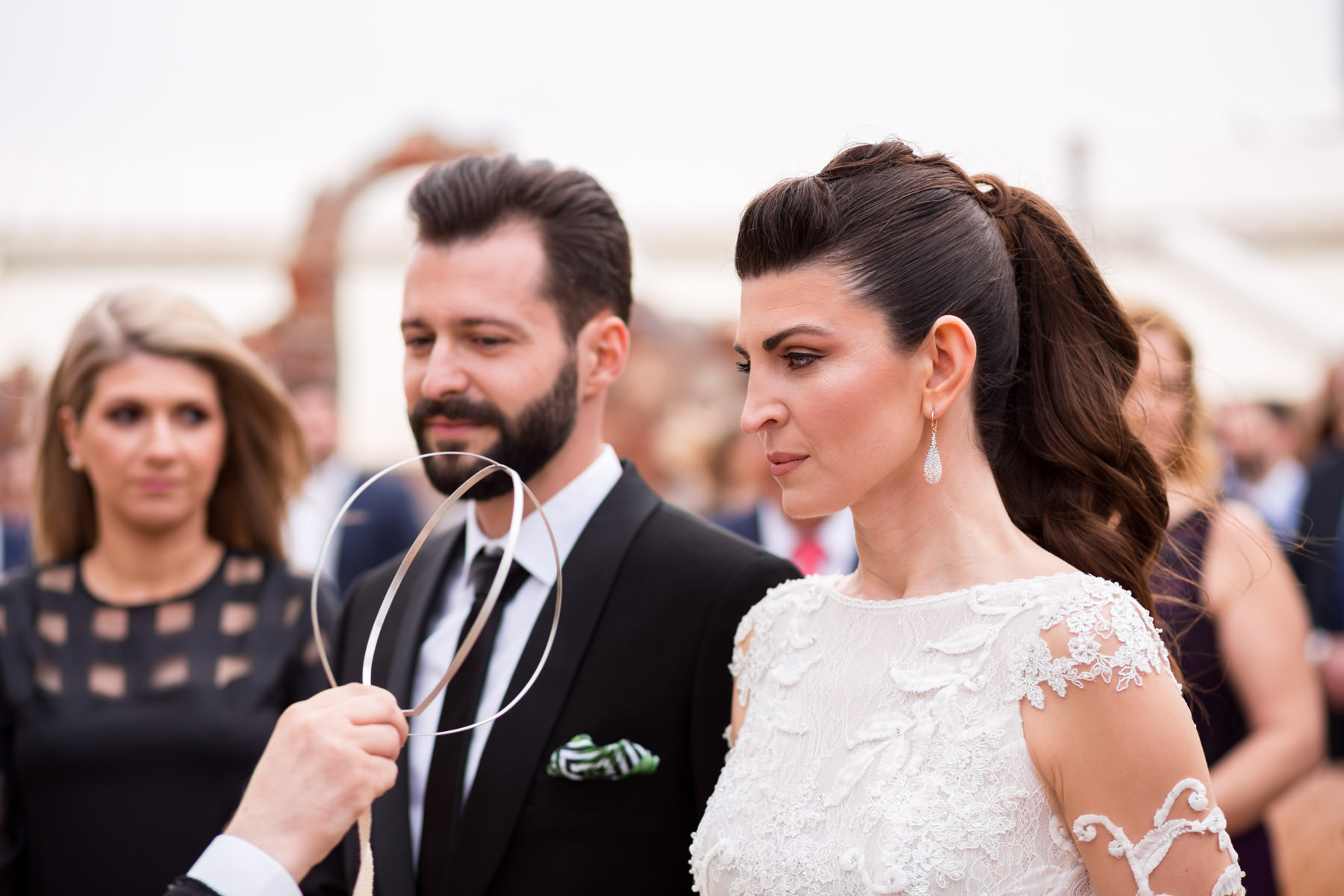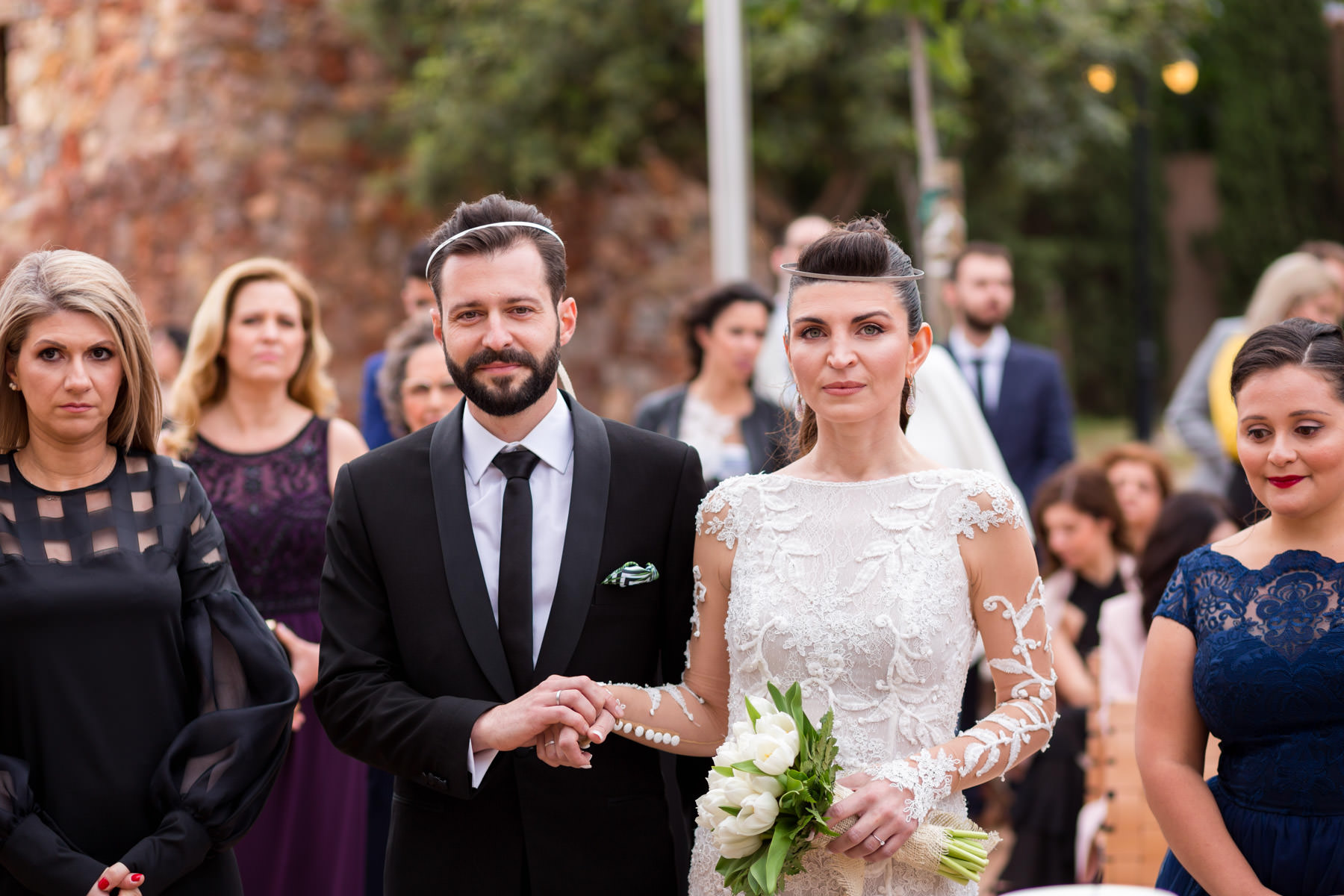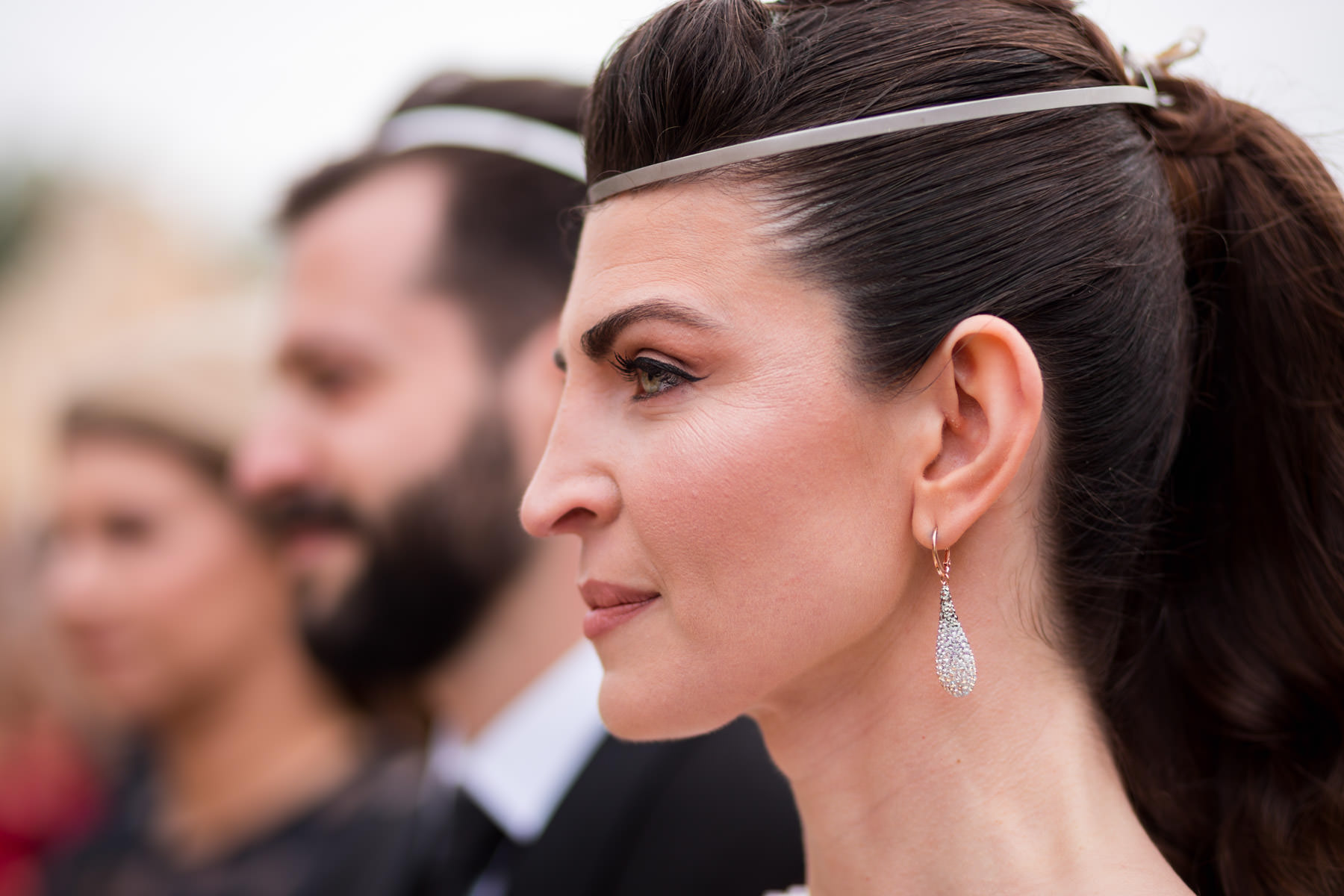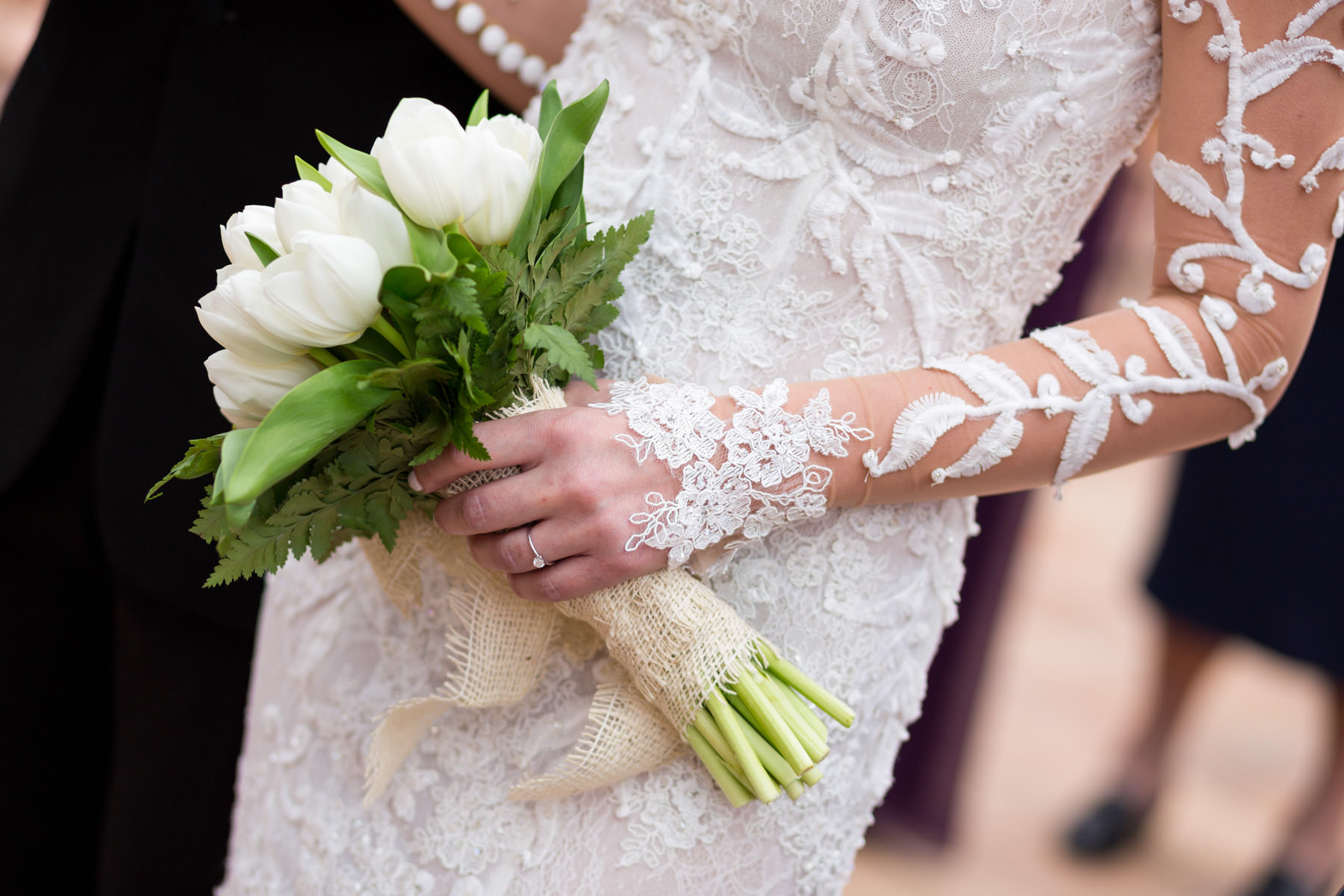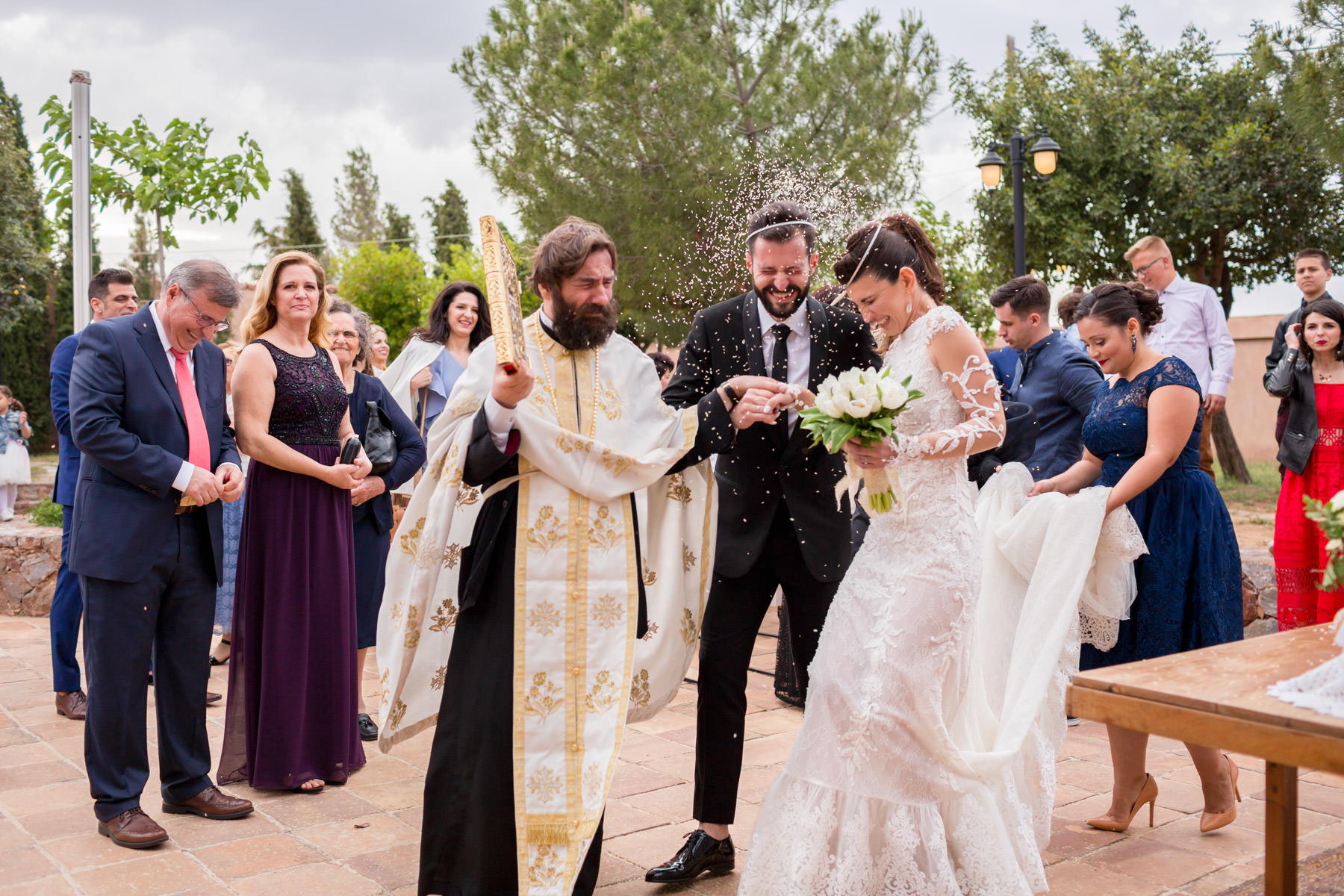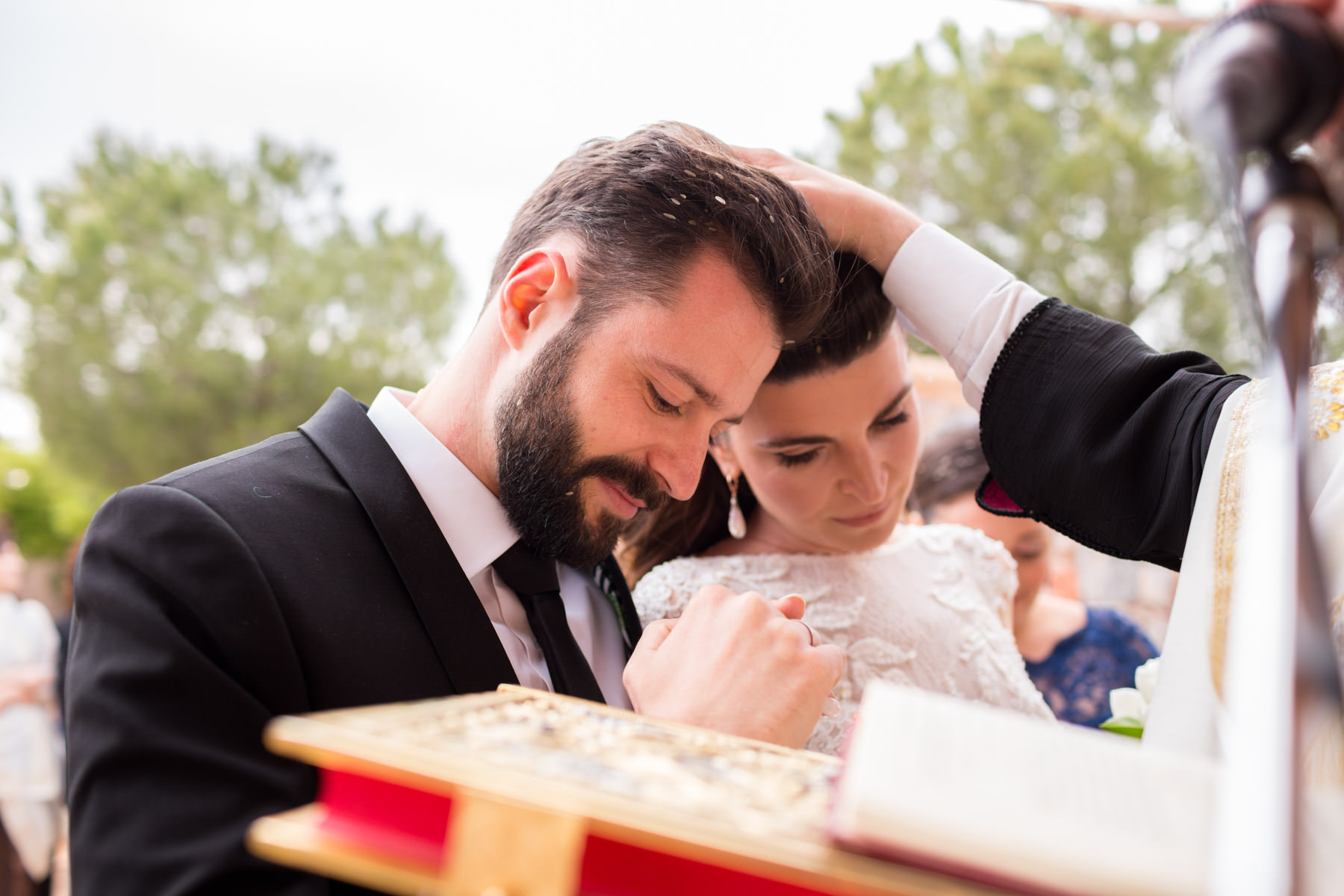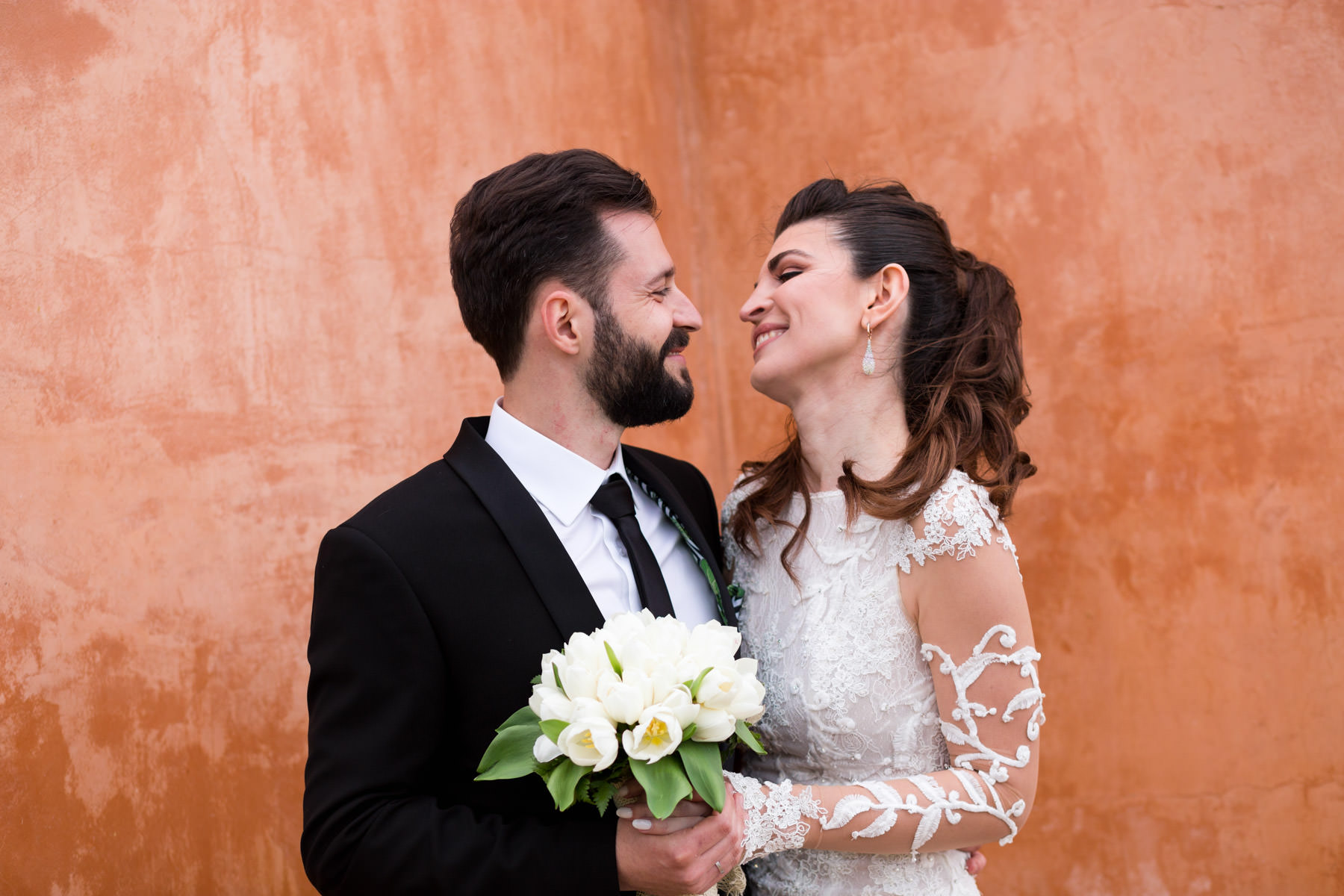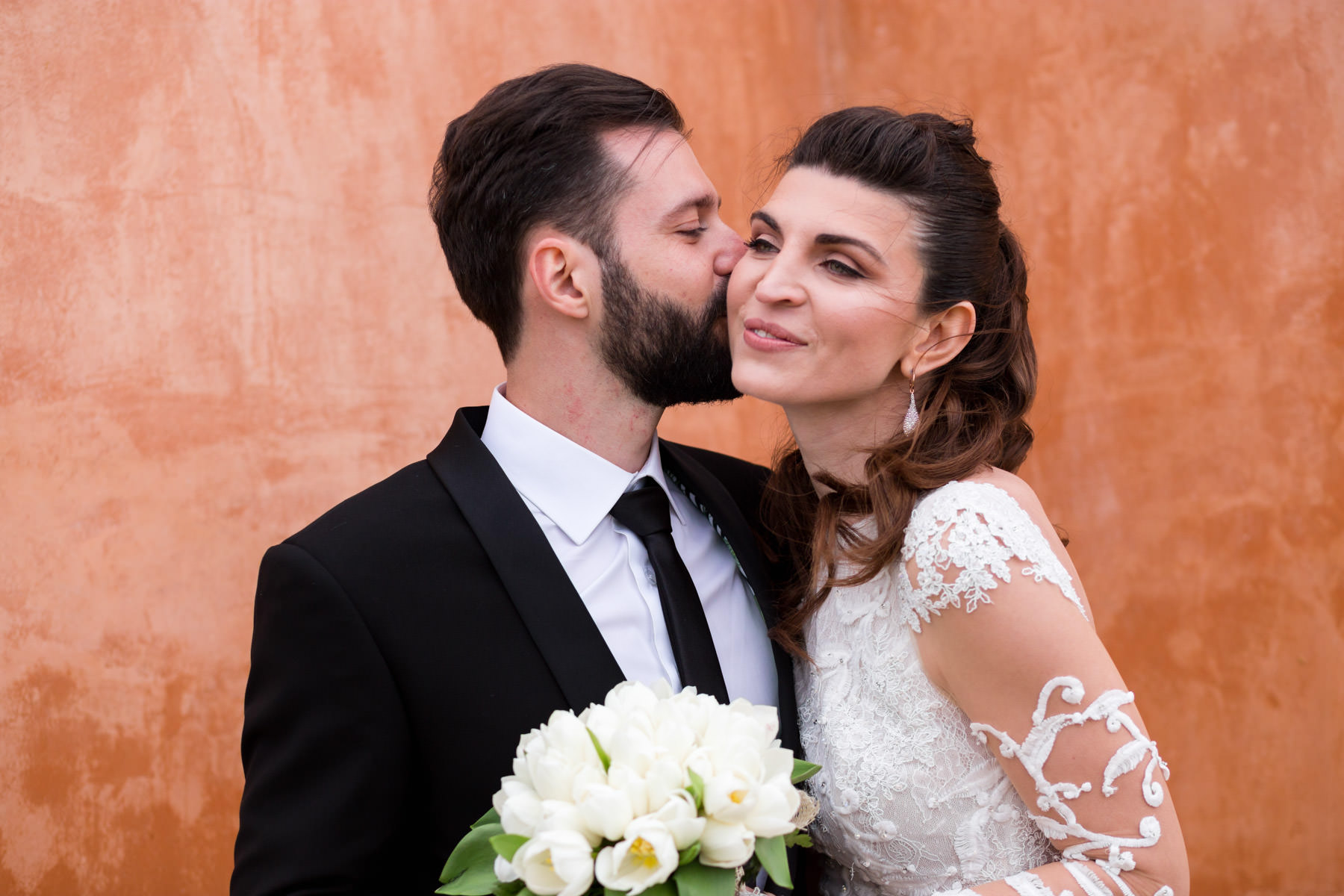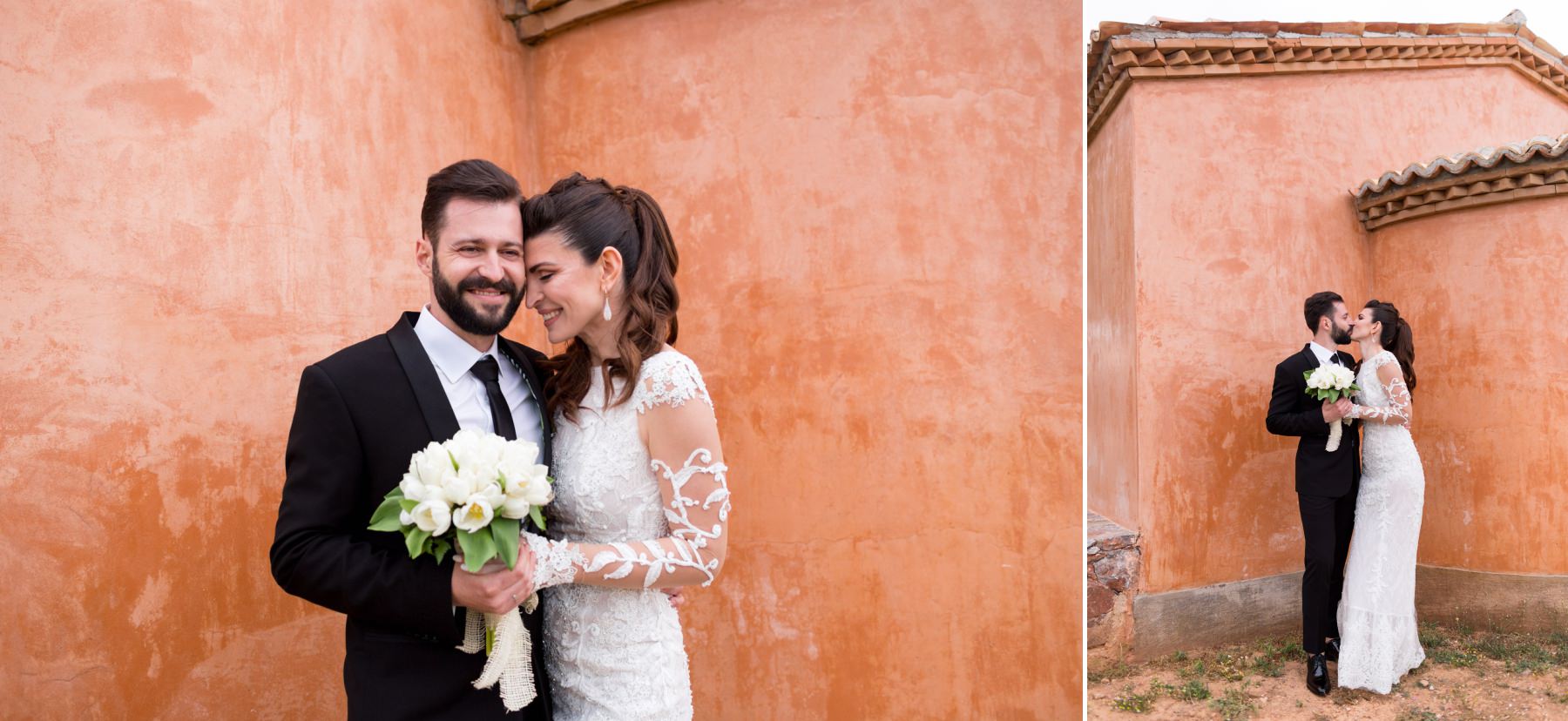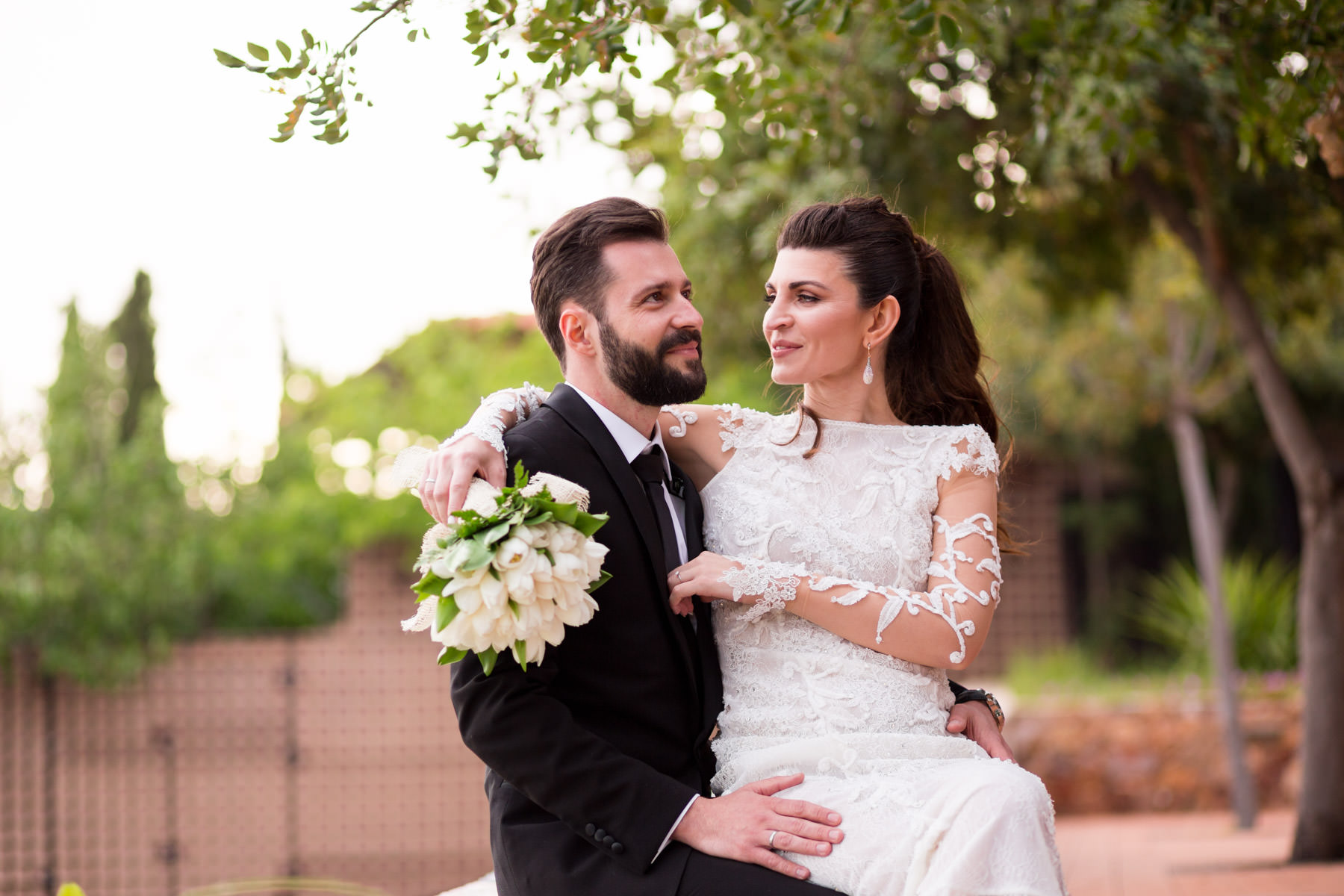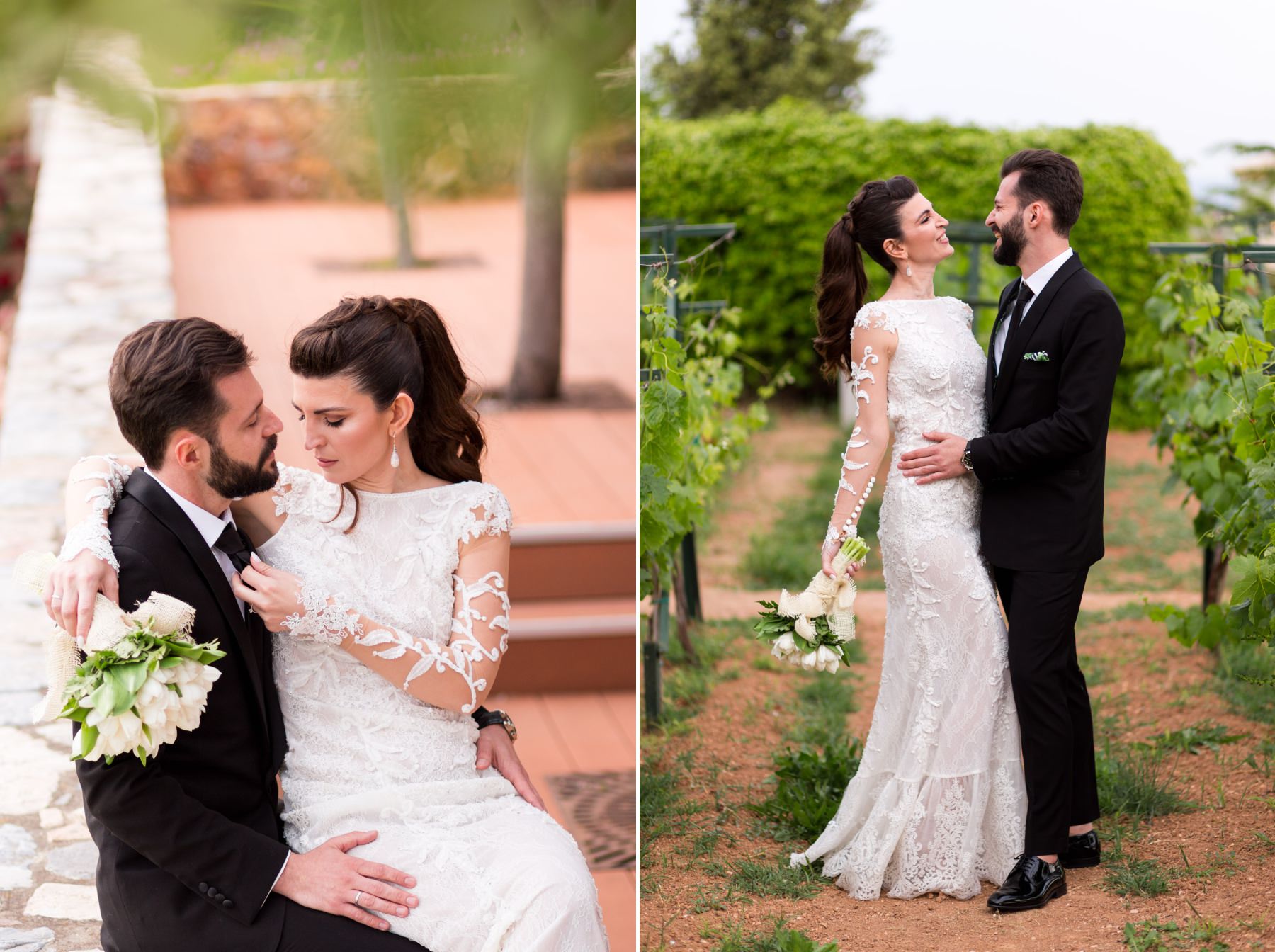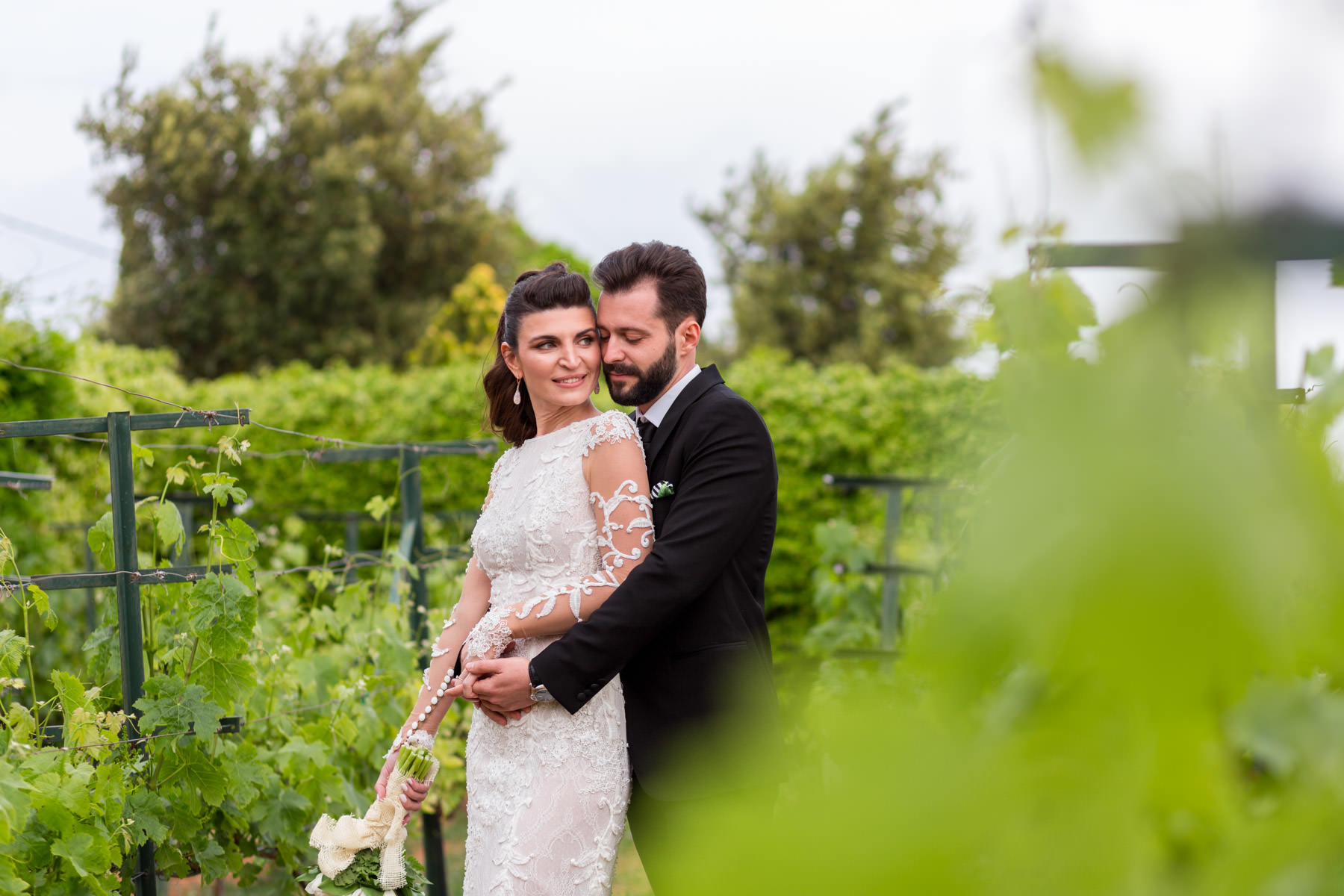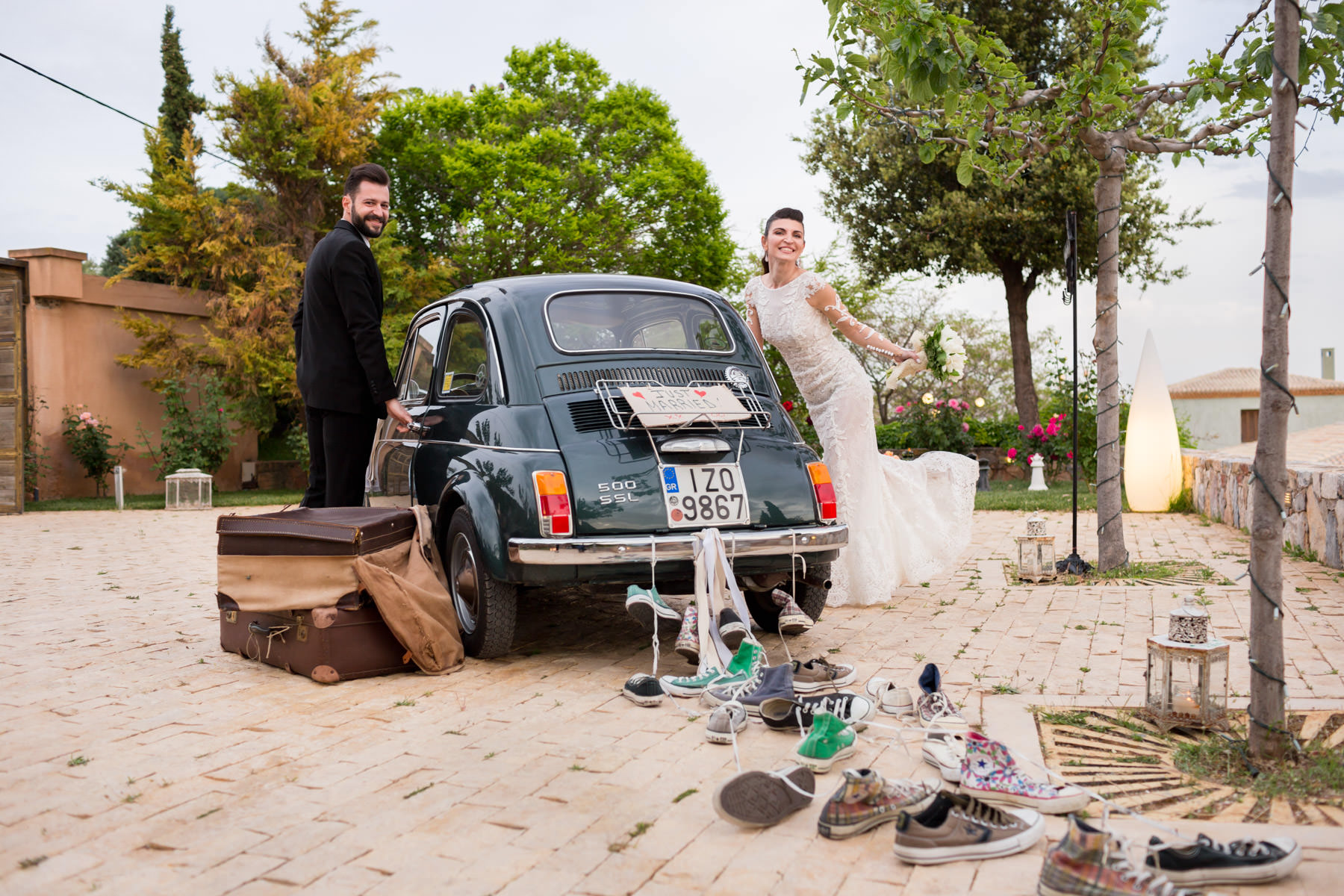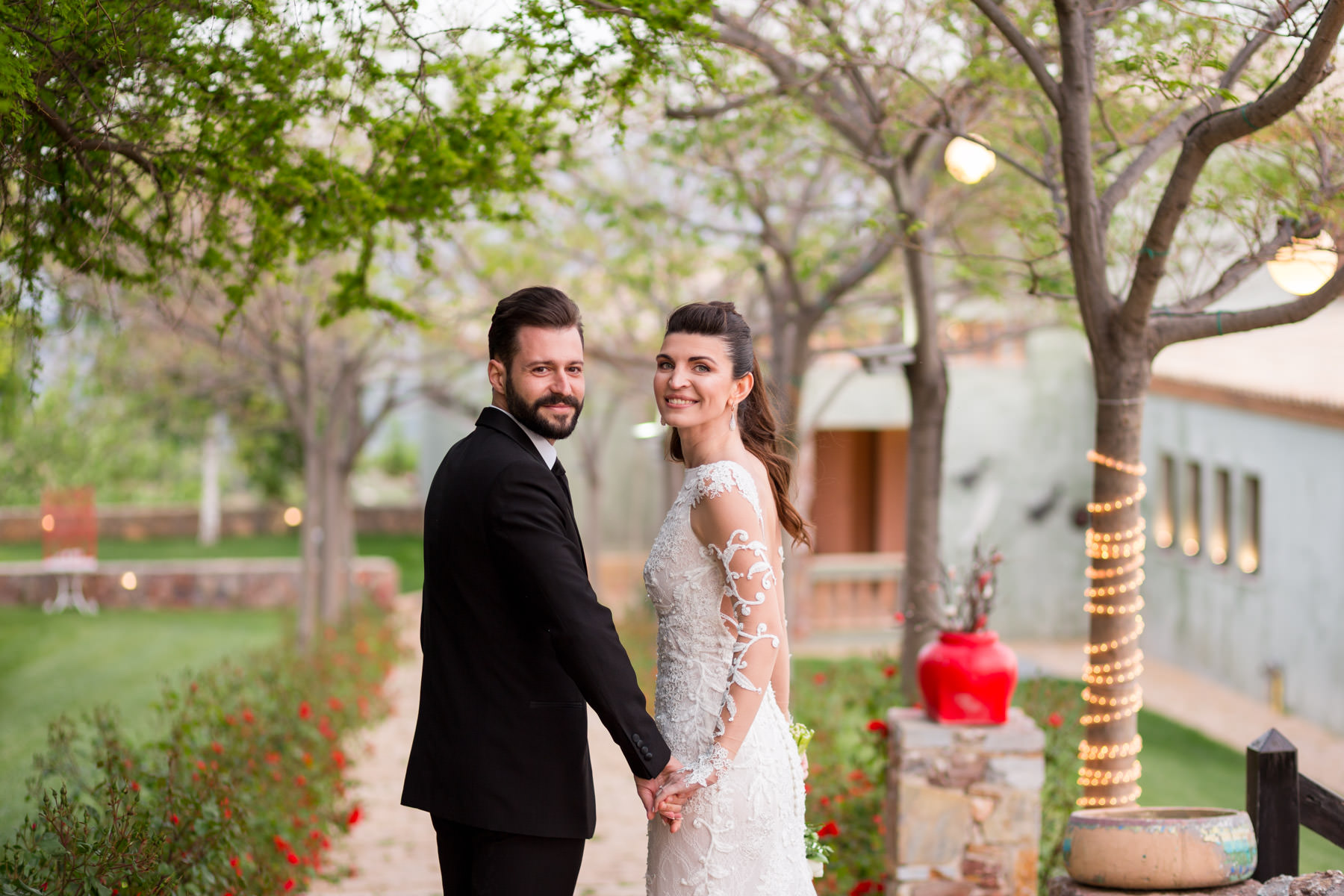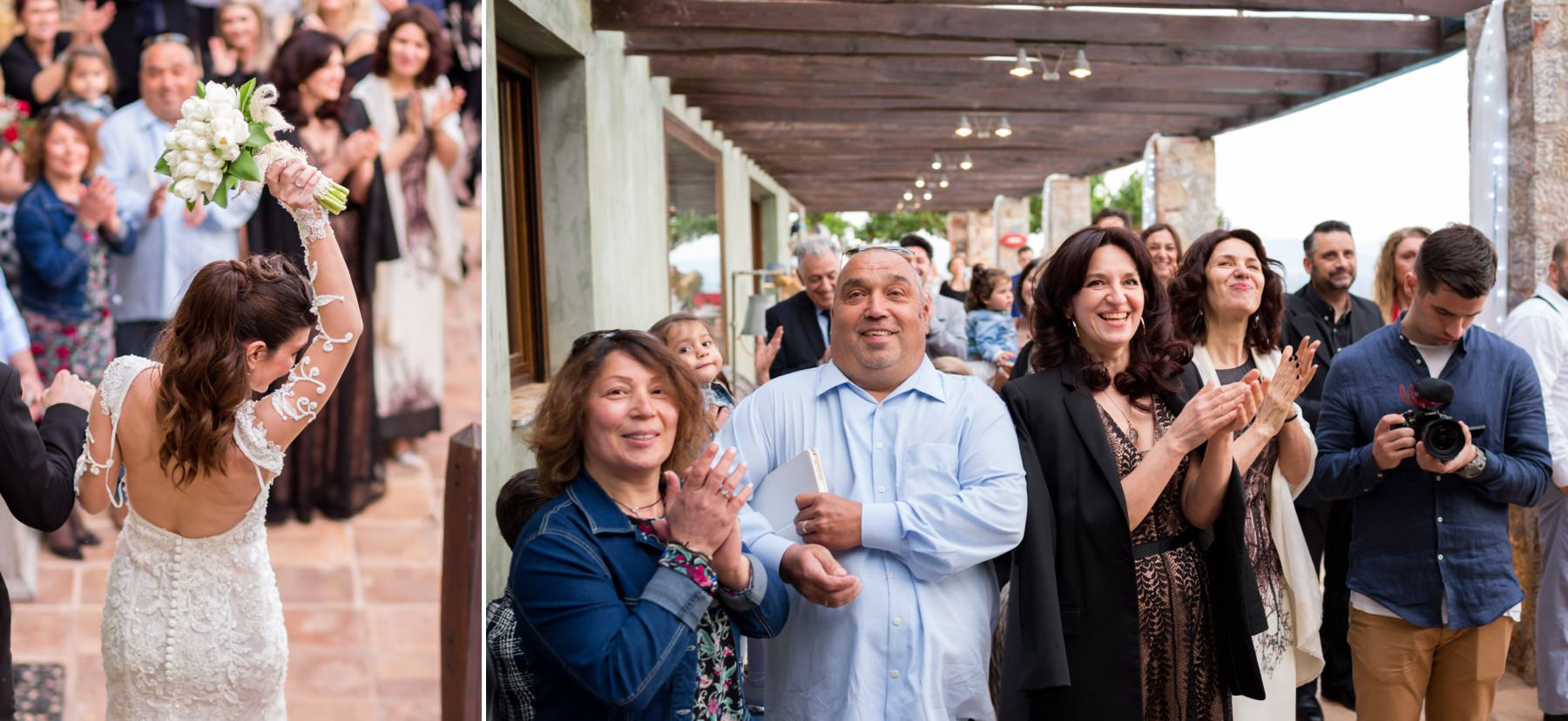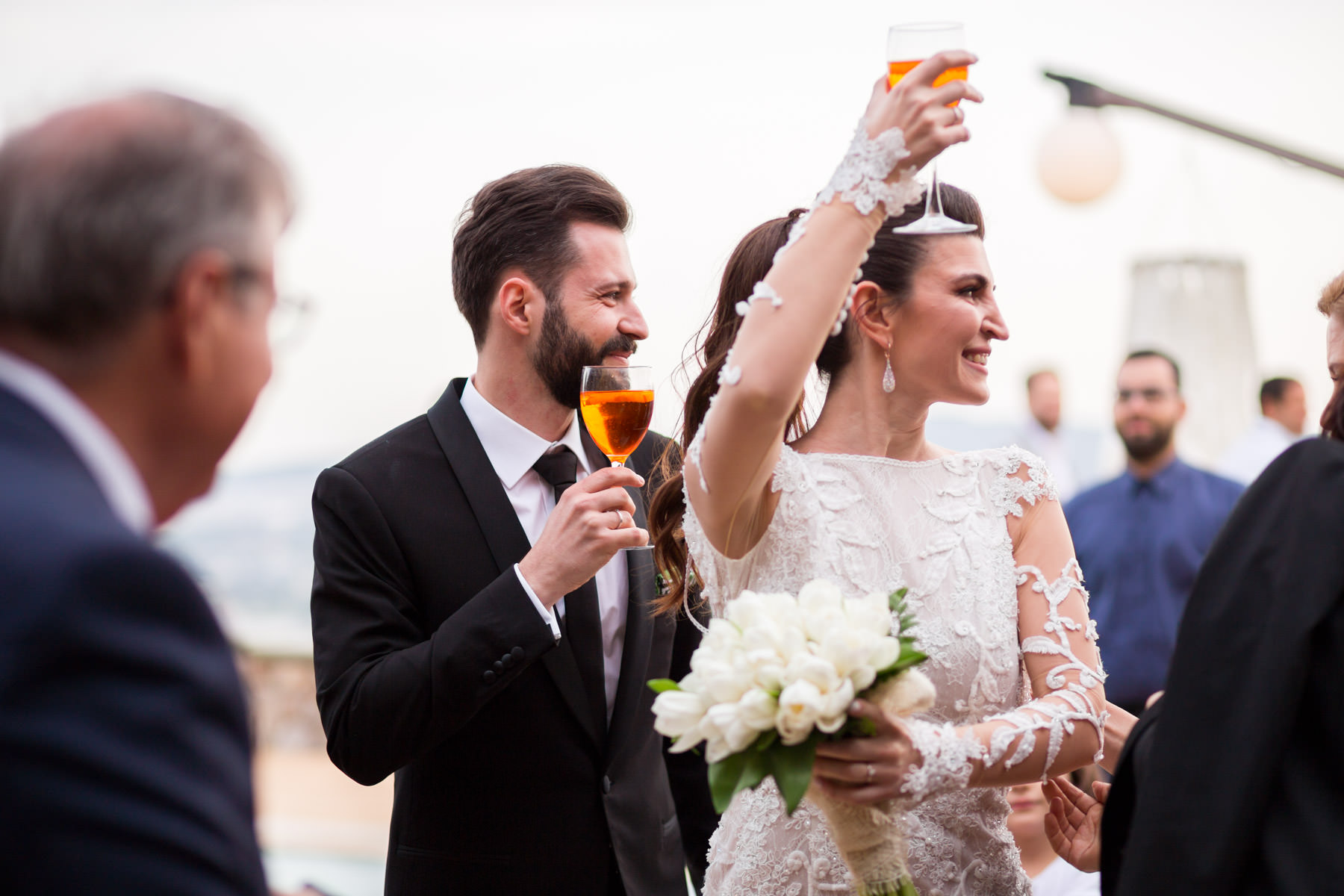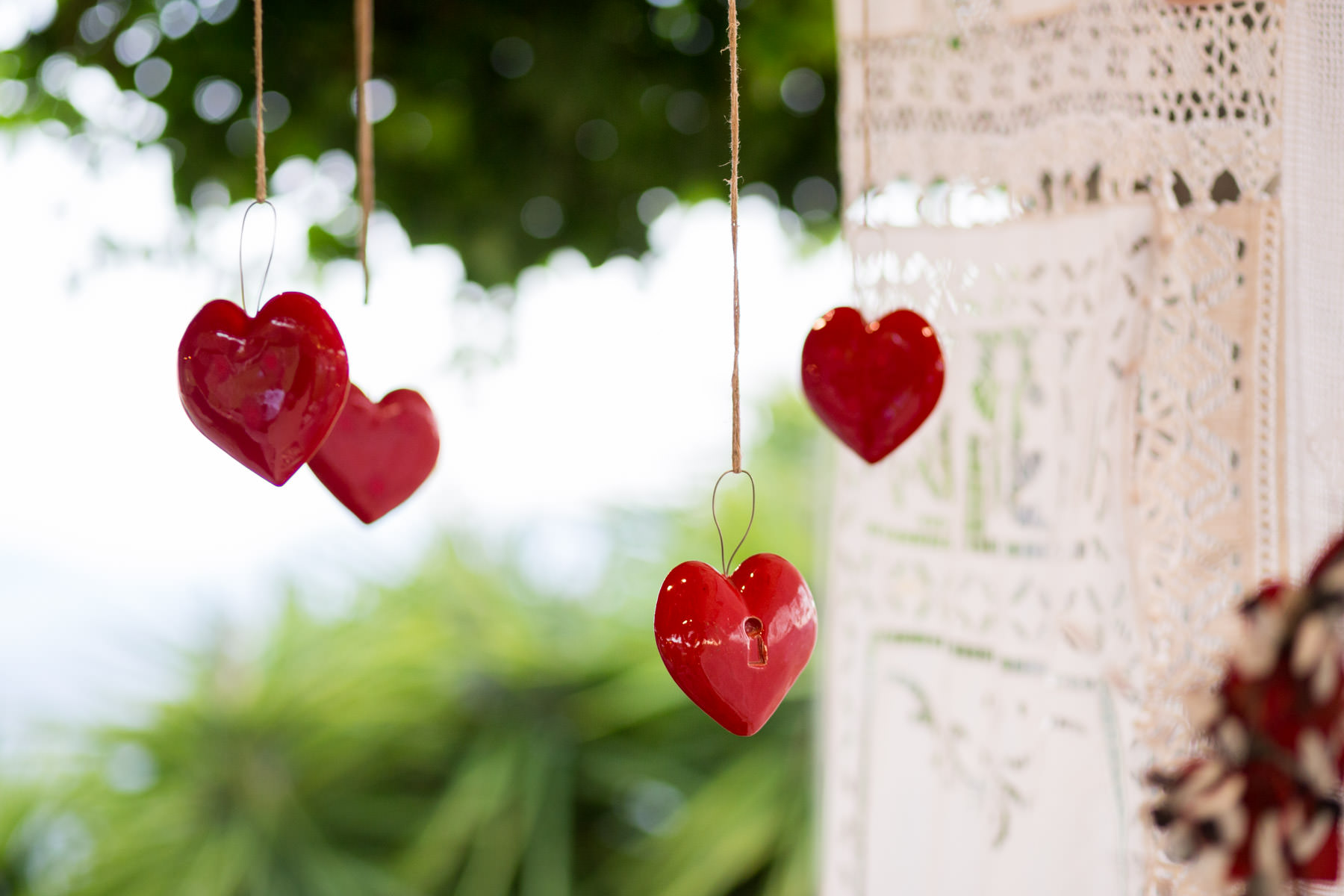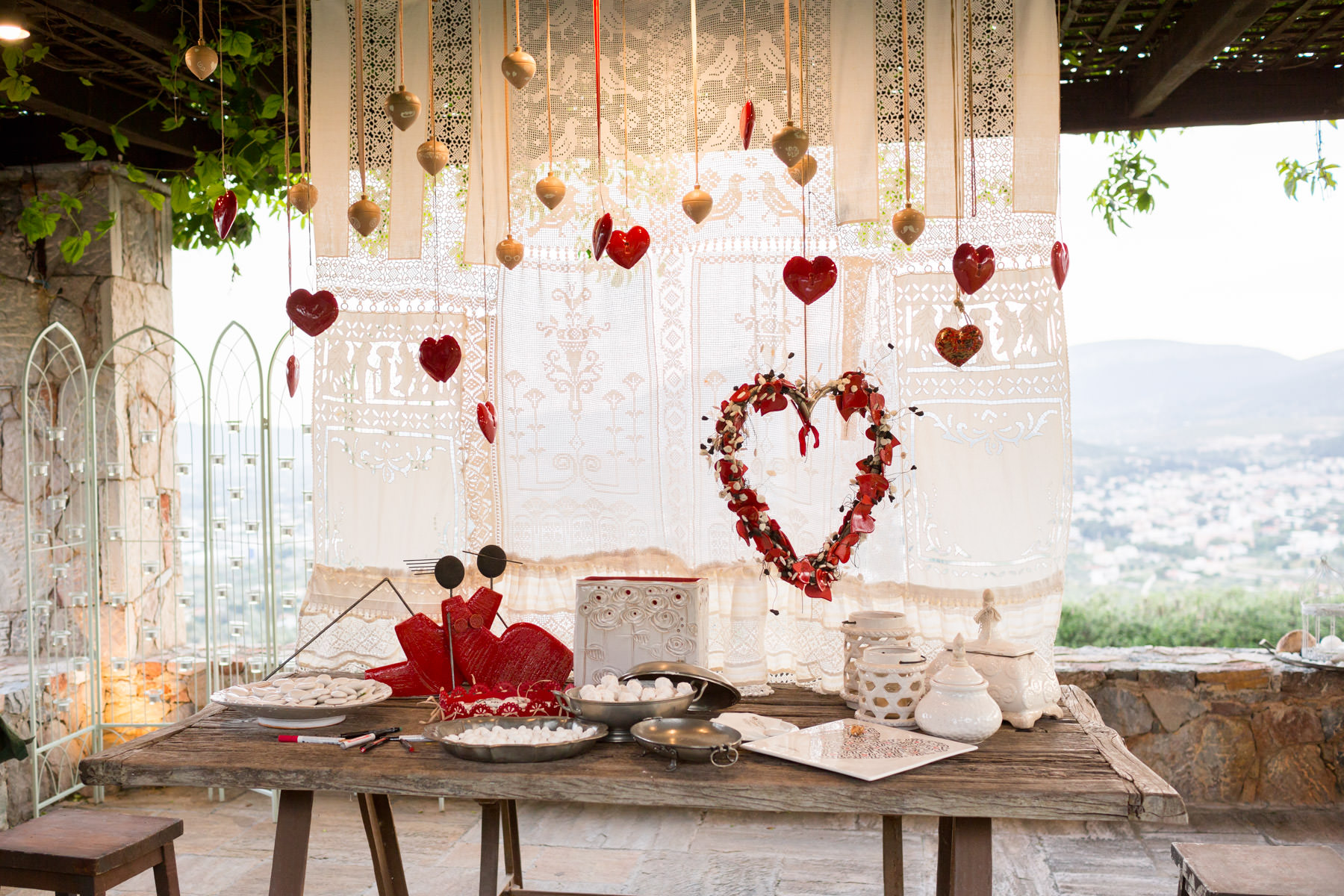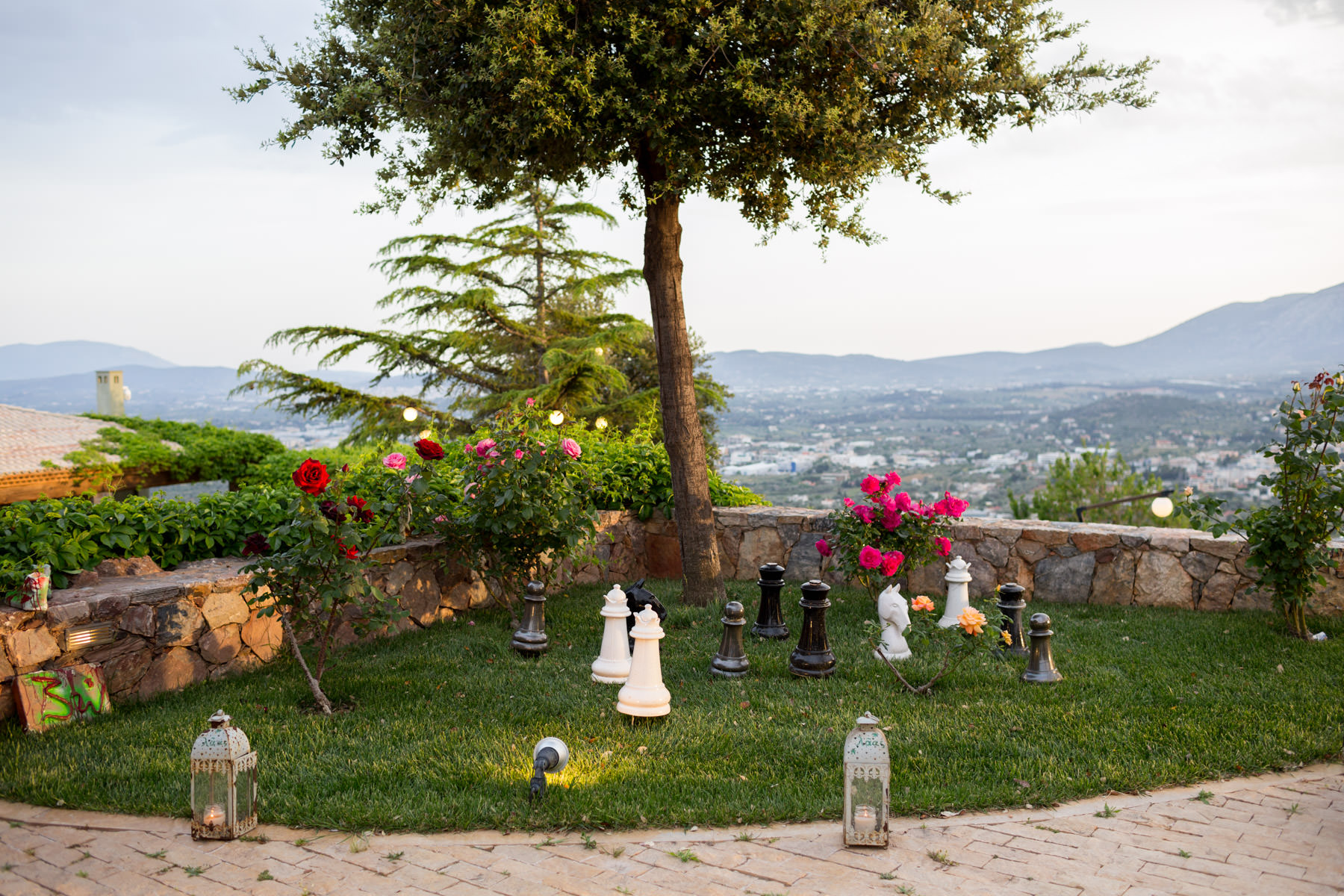 Dinner and party took place in an internal well-designed space. The night was full of joy and dance. Wedding photos at a party should express the excitement and the happiness of the people. It is also a nice moment to take some crazy dance portraits with fleeting lights! Such spree was an unforgettable experience as a wedding photographer in Athens.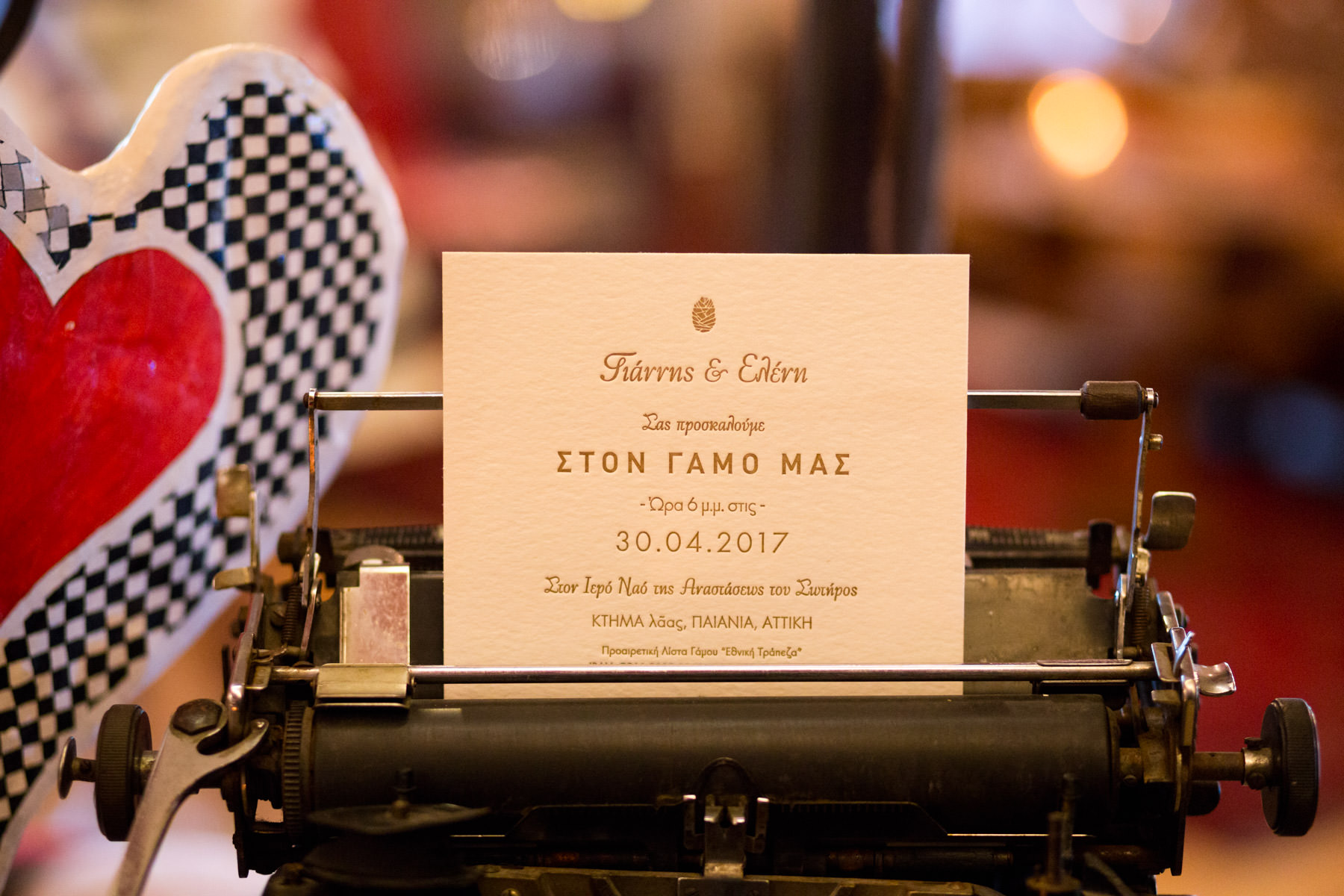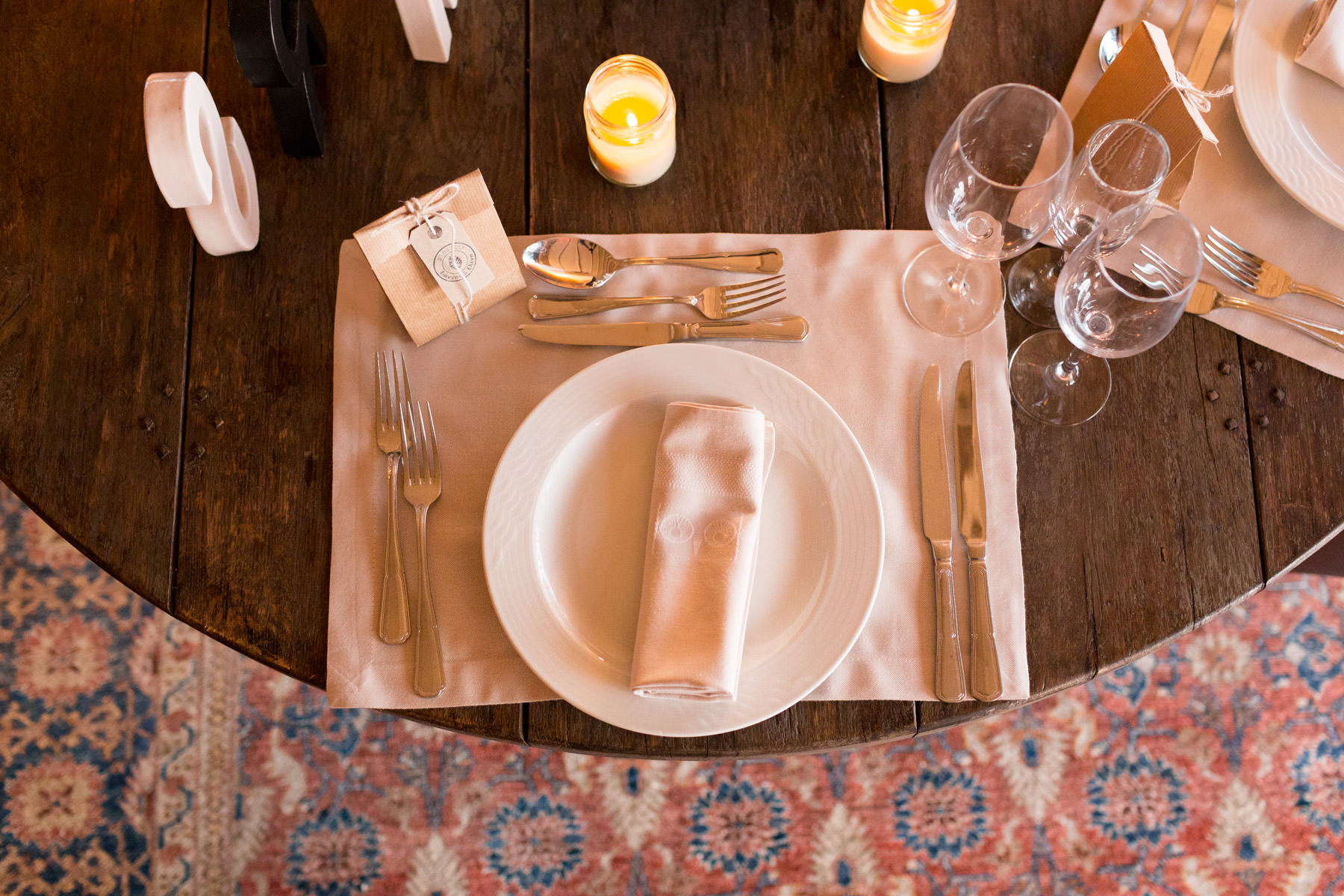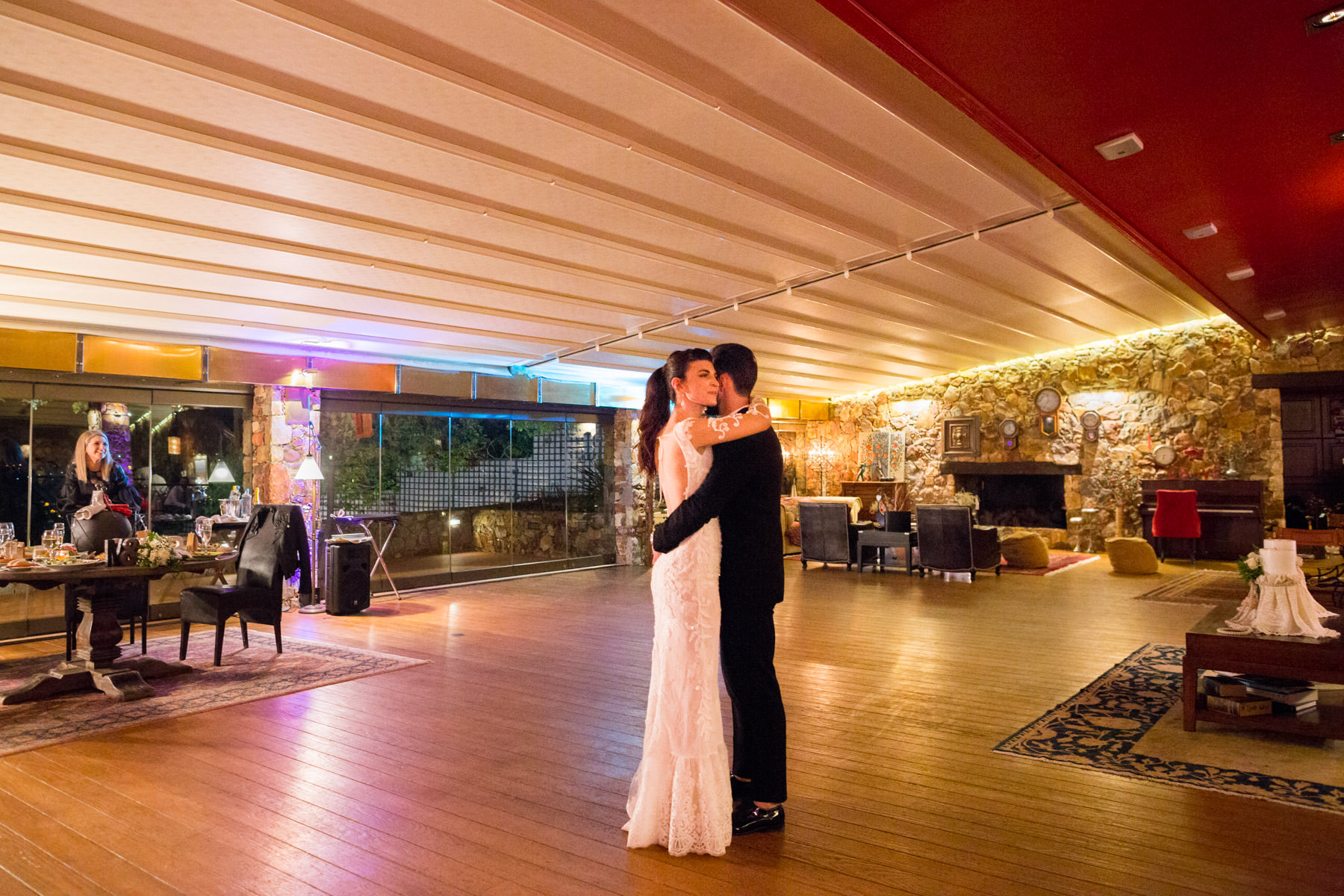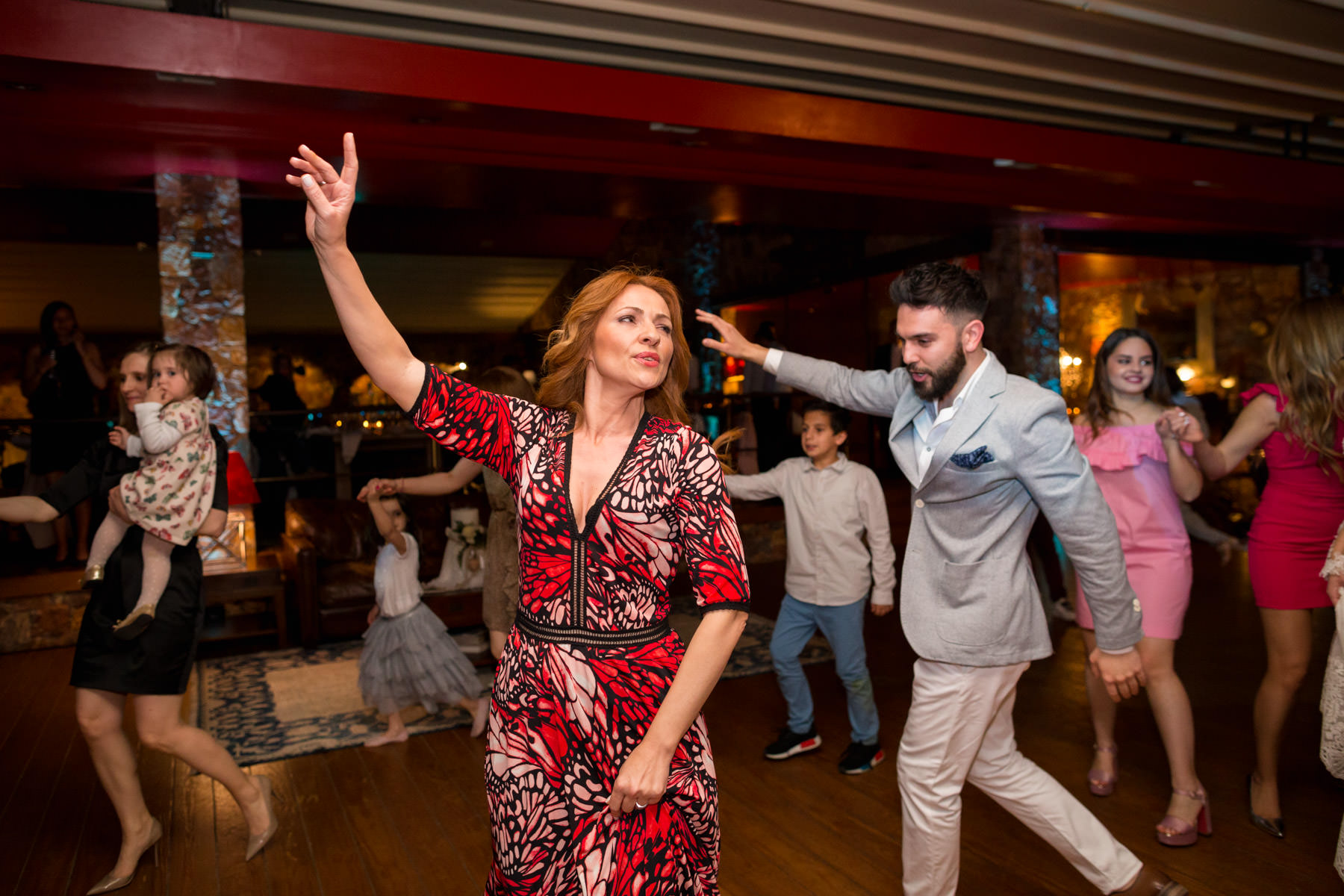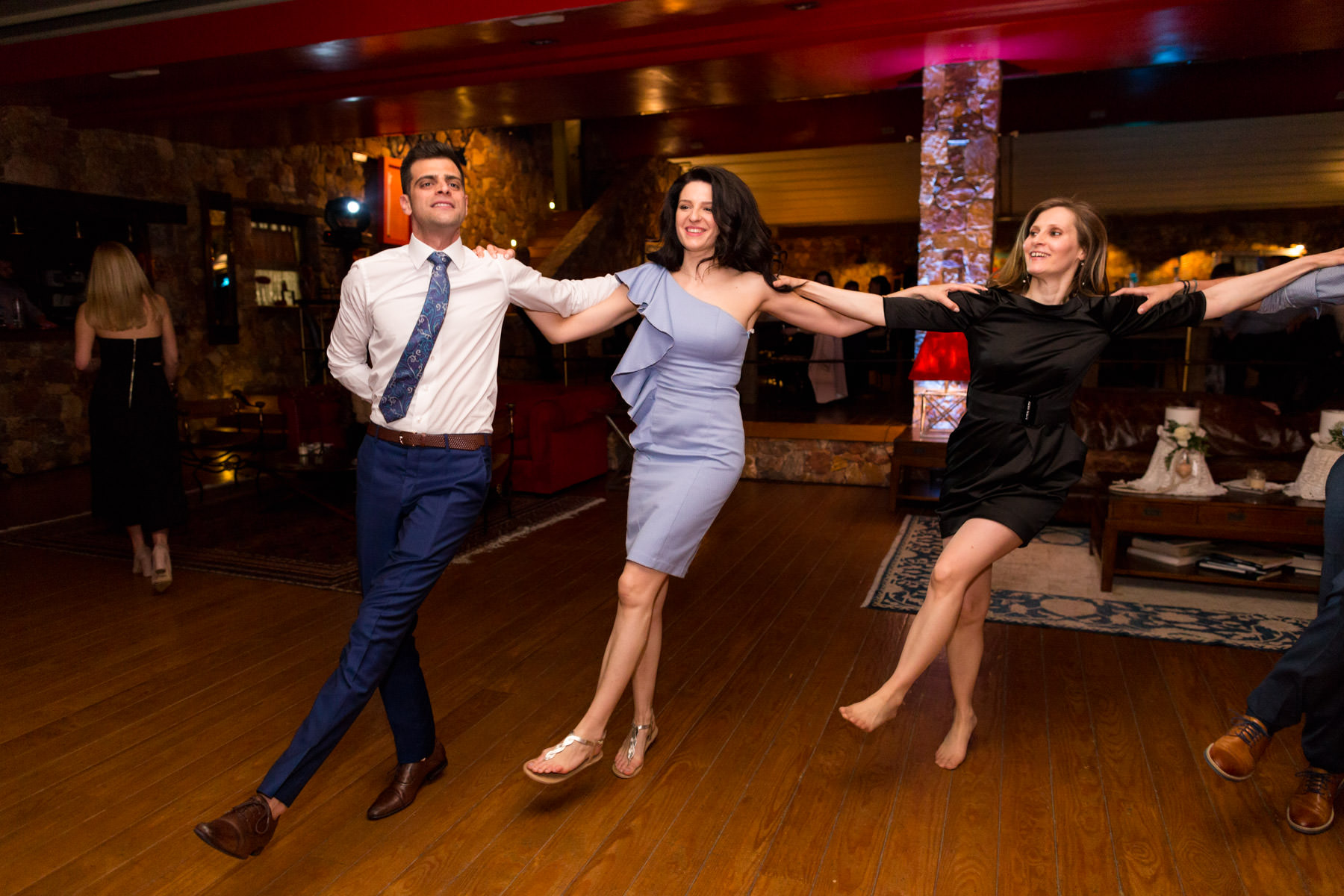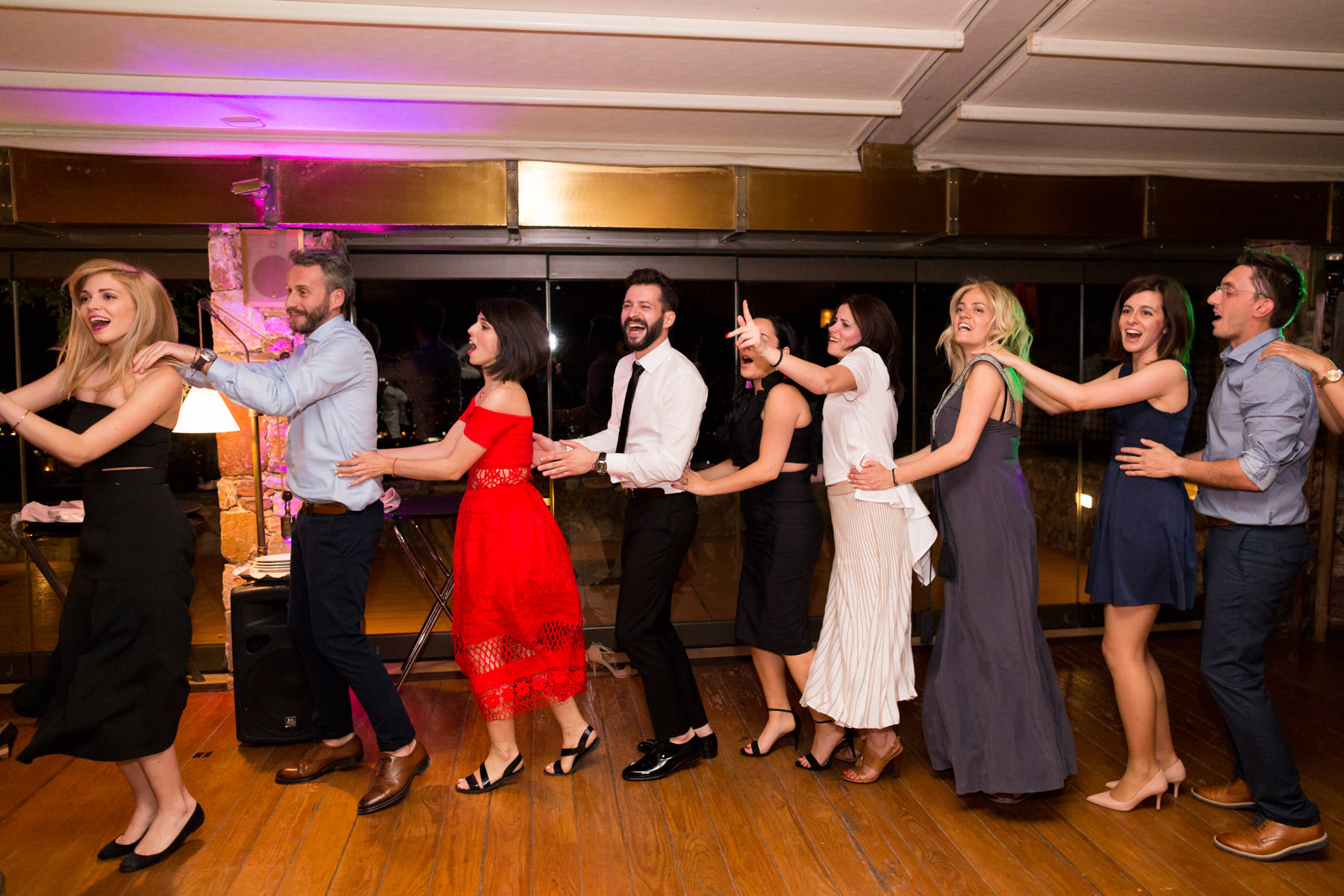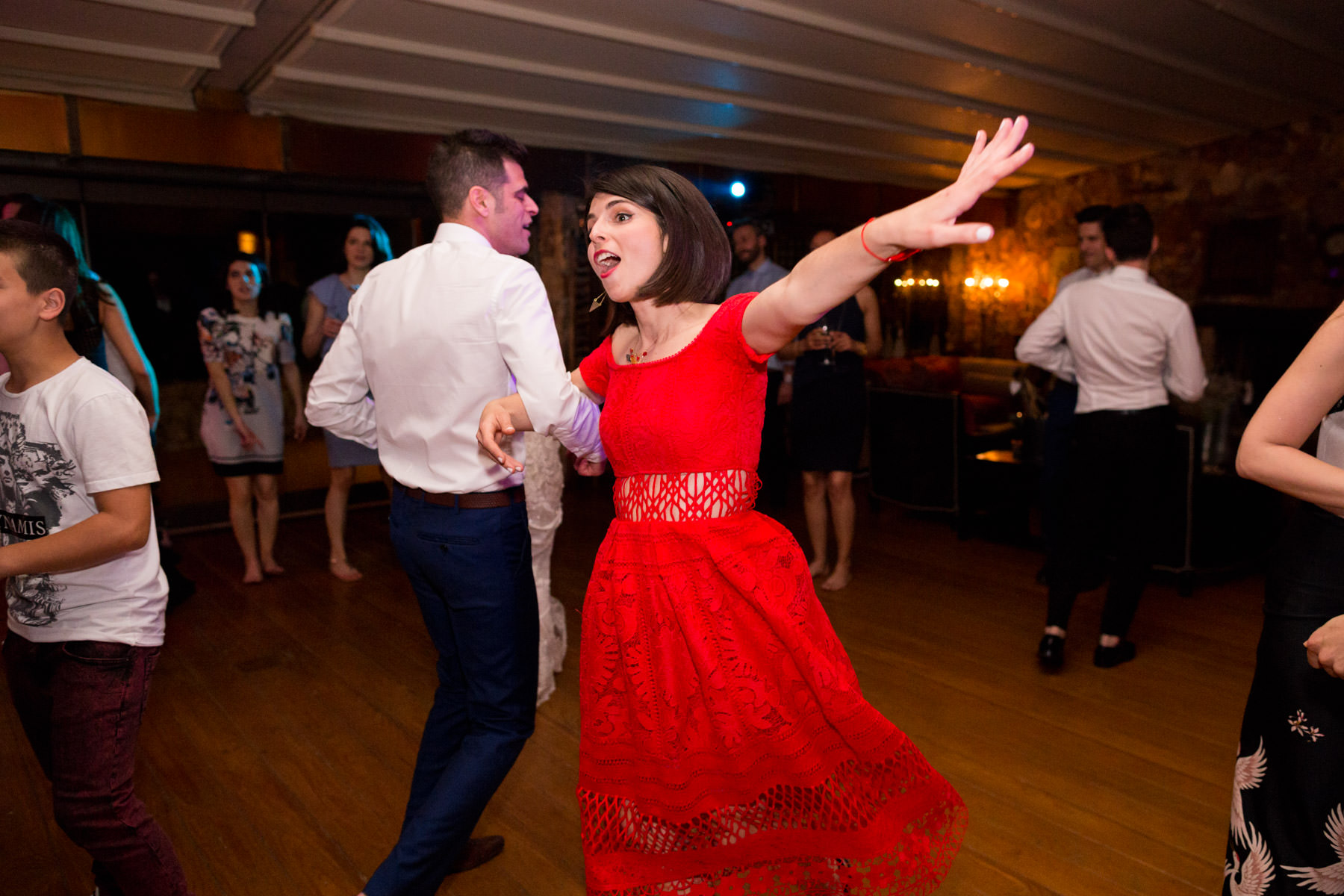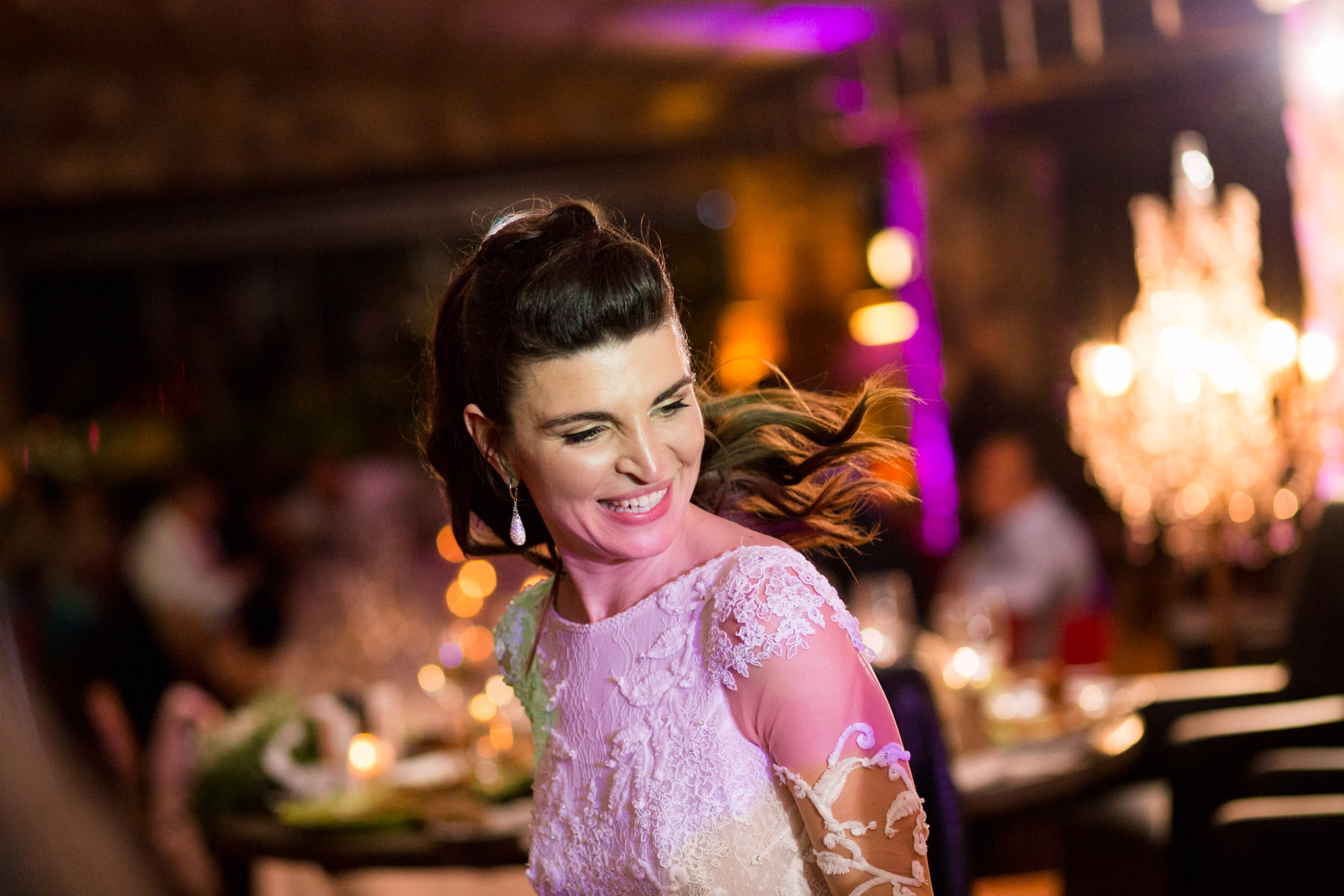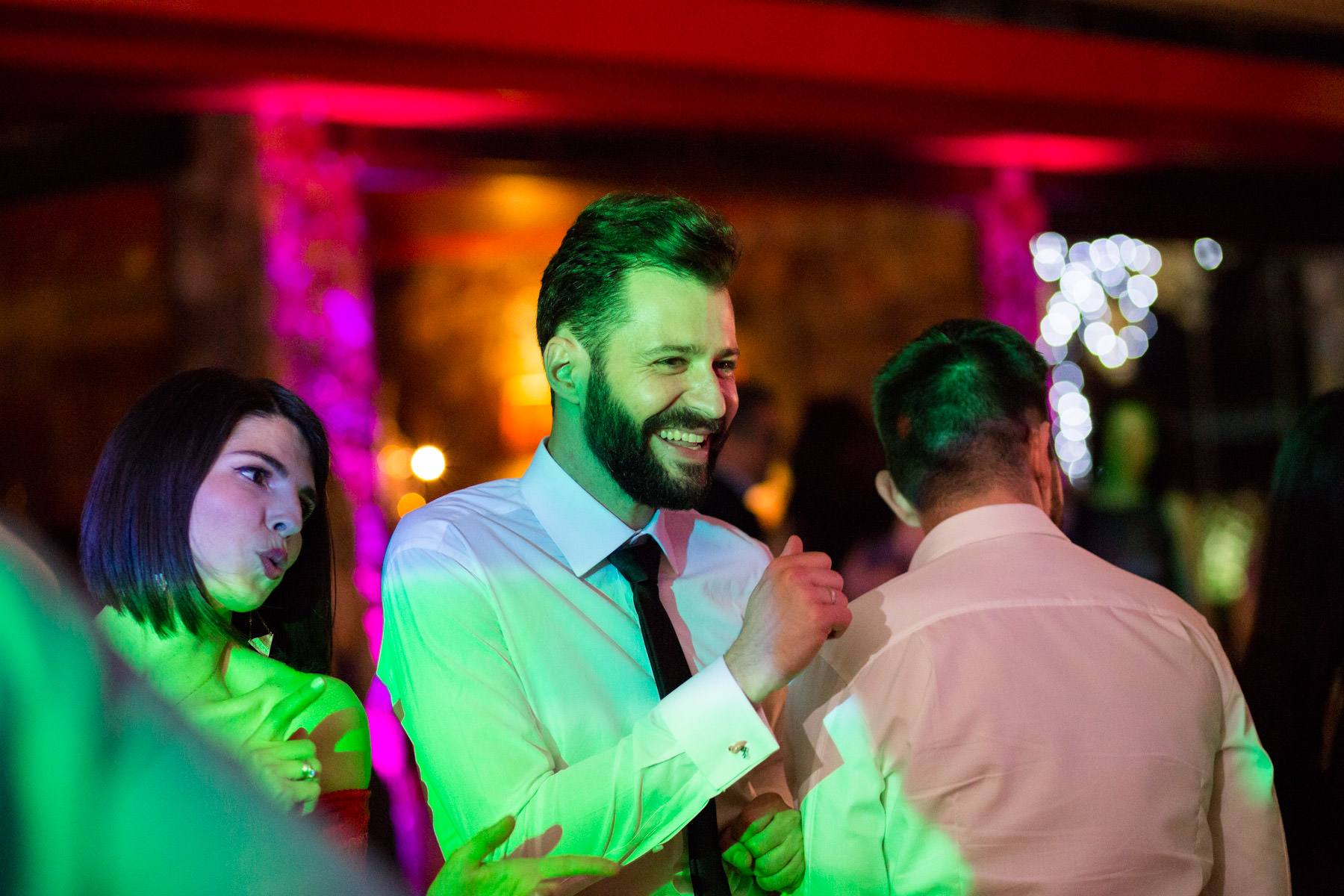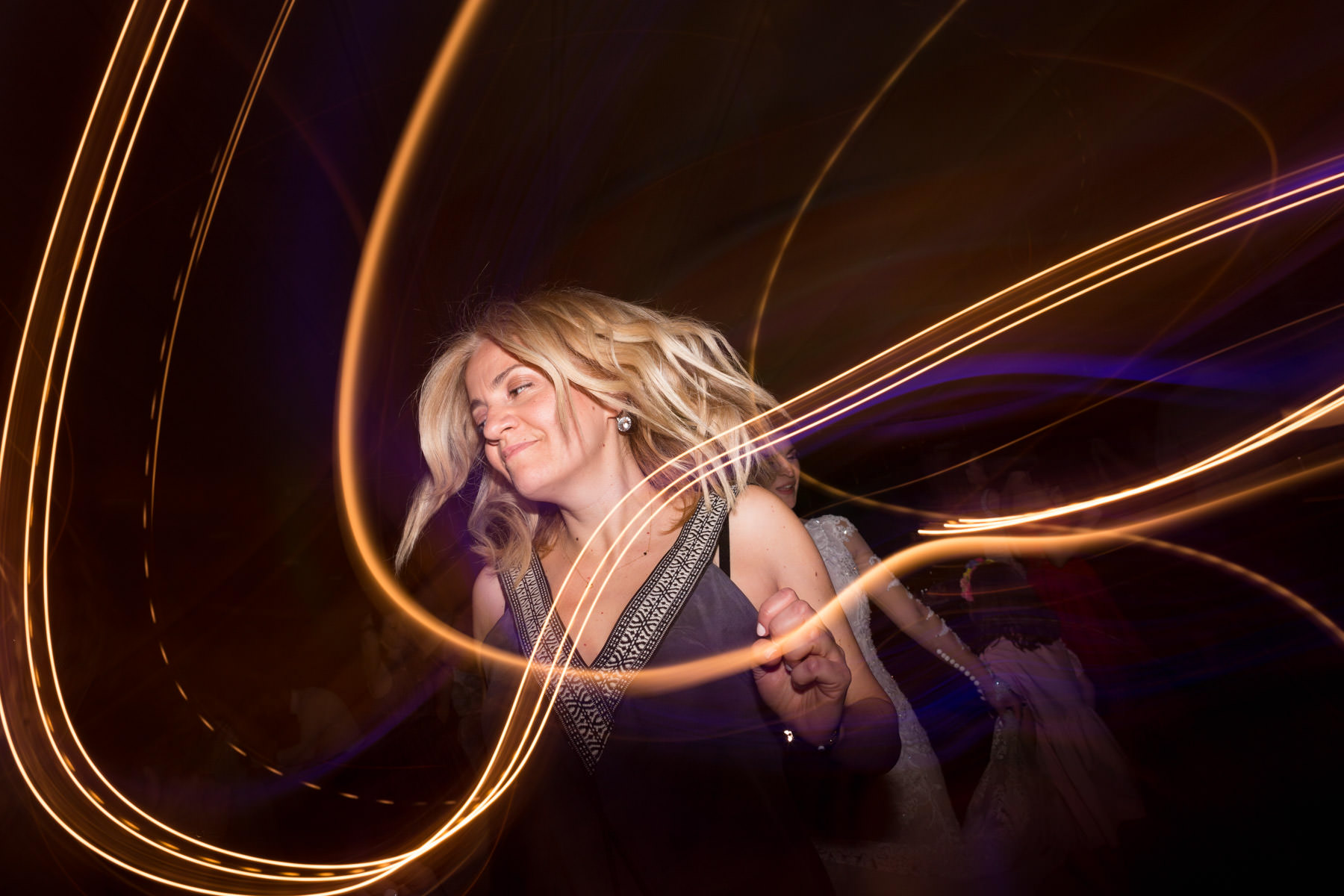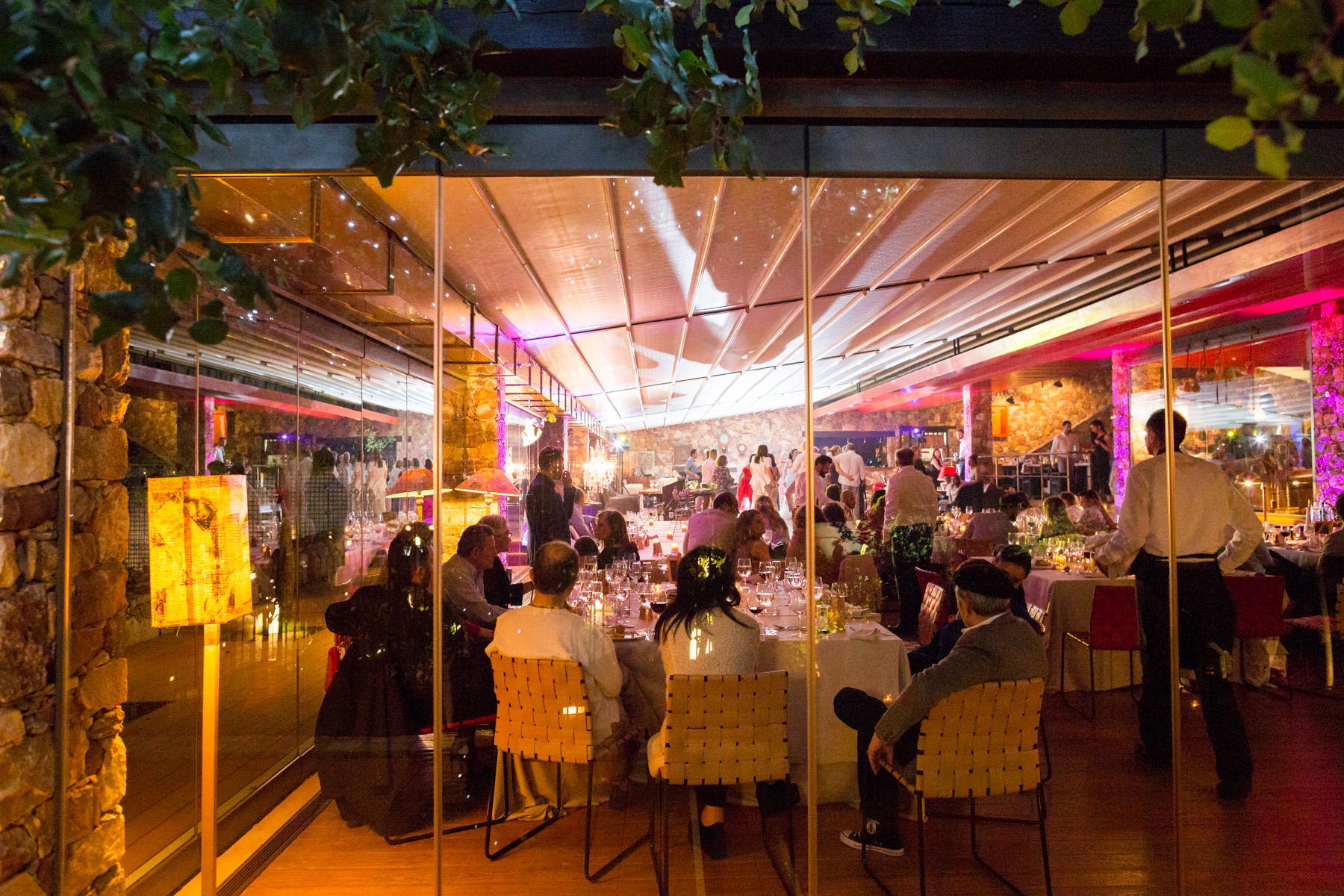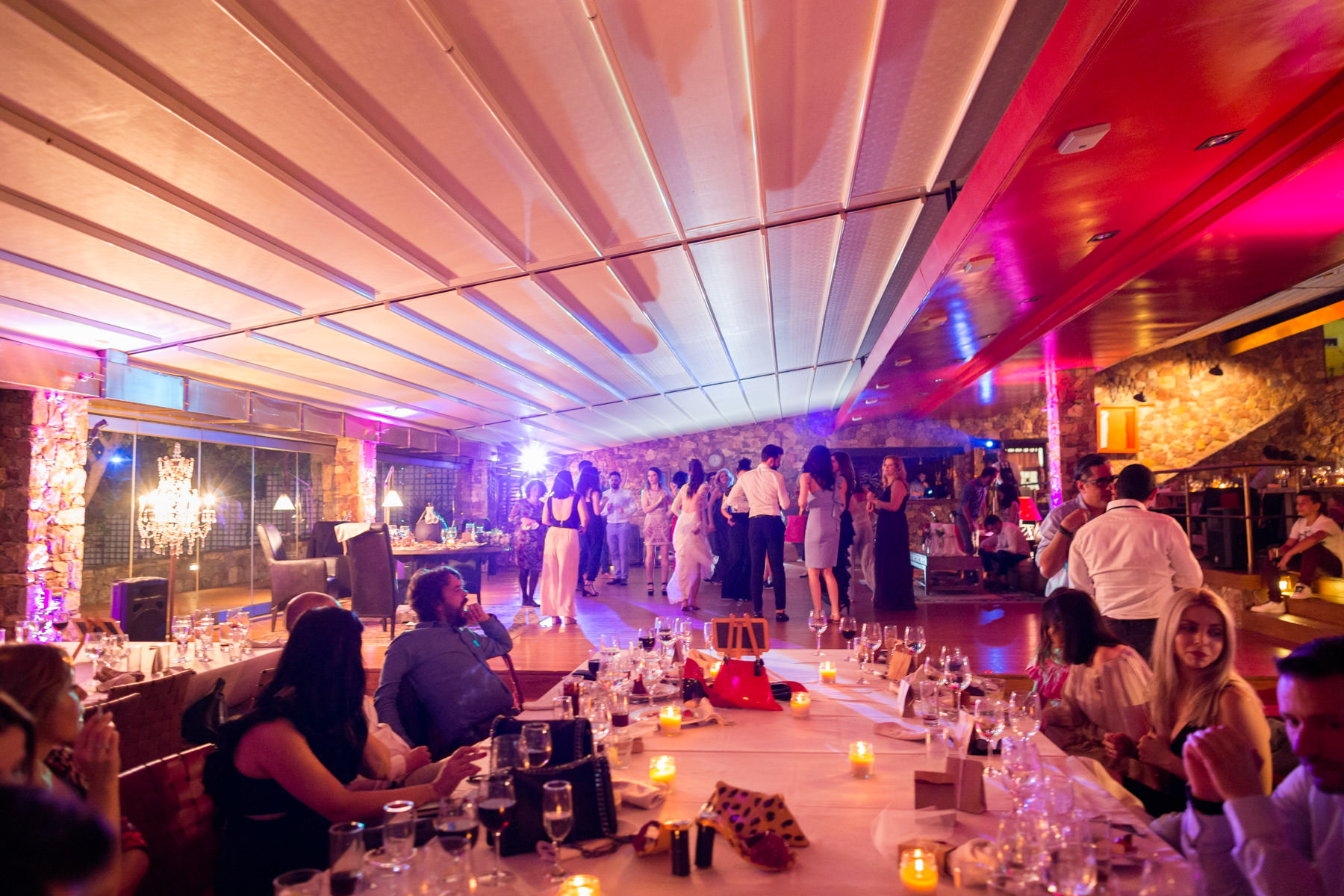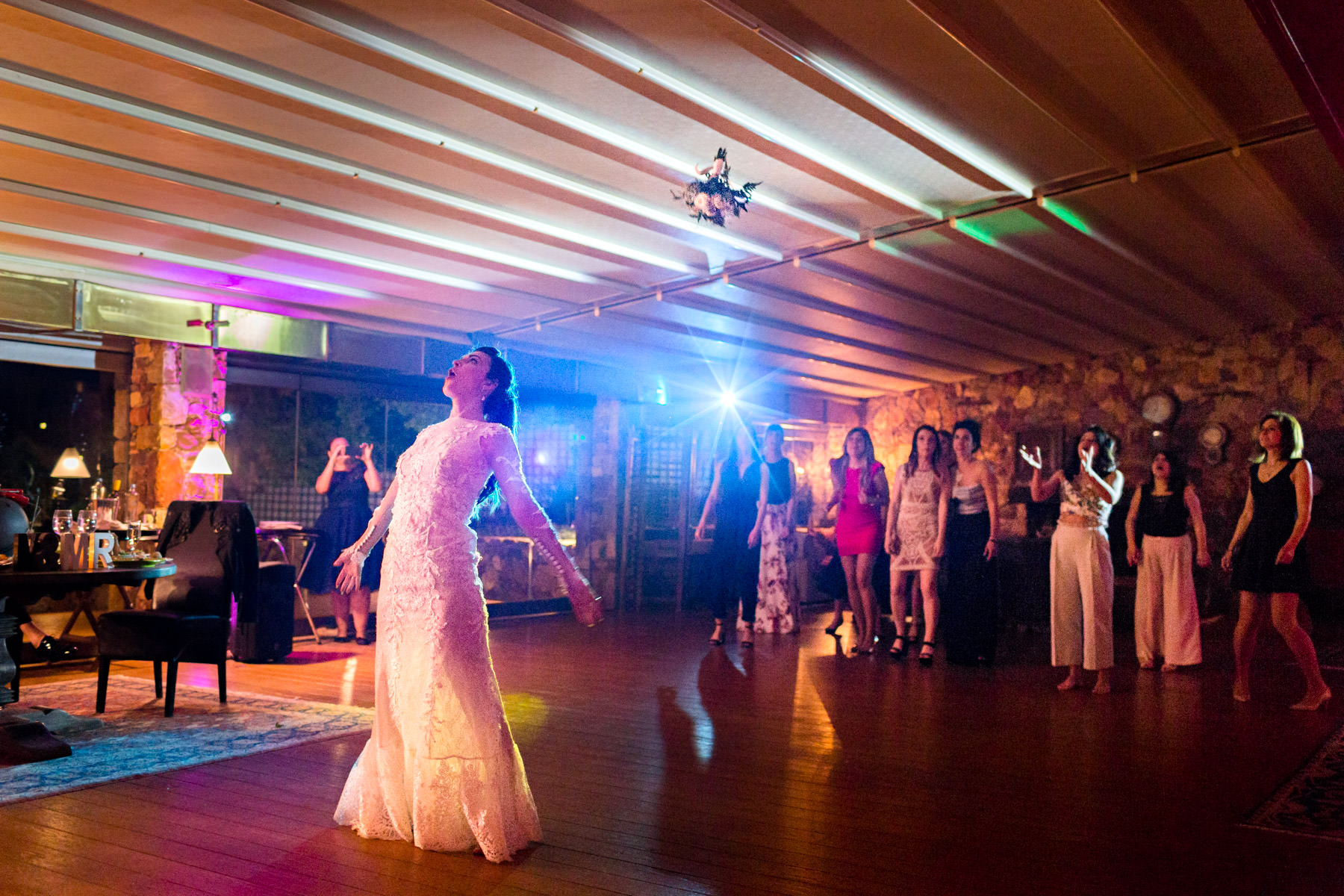 RELATED POSTS:
- A wedding in Naias Estate near Athens
- Looking for a wedding photographer in Greece?
- Destination wedding photography in Crete