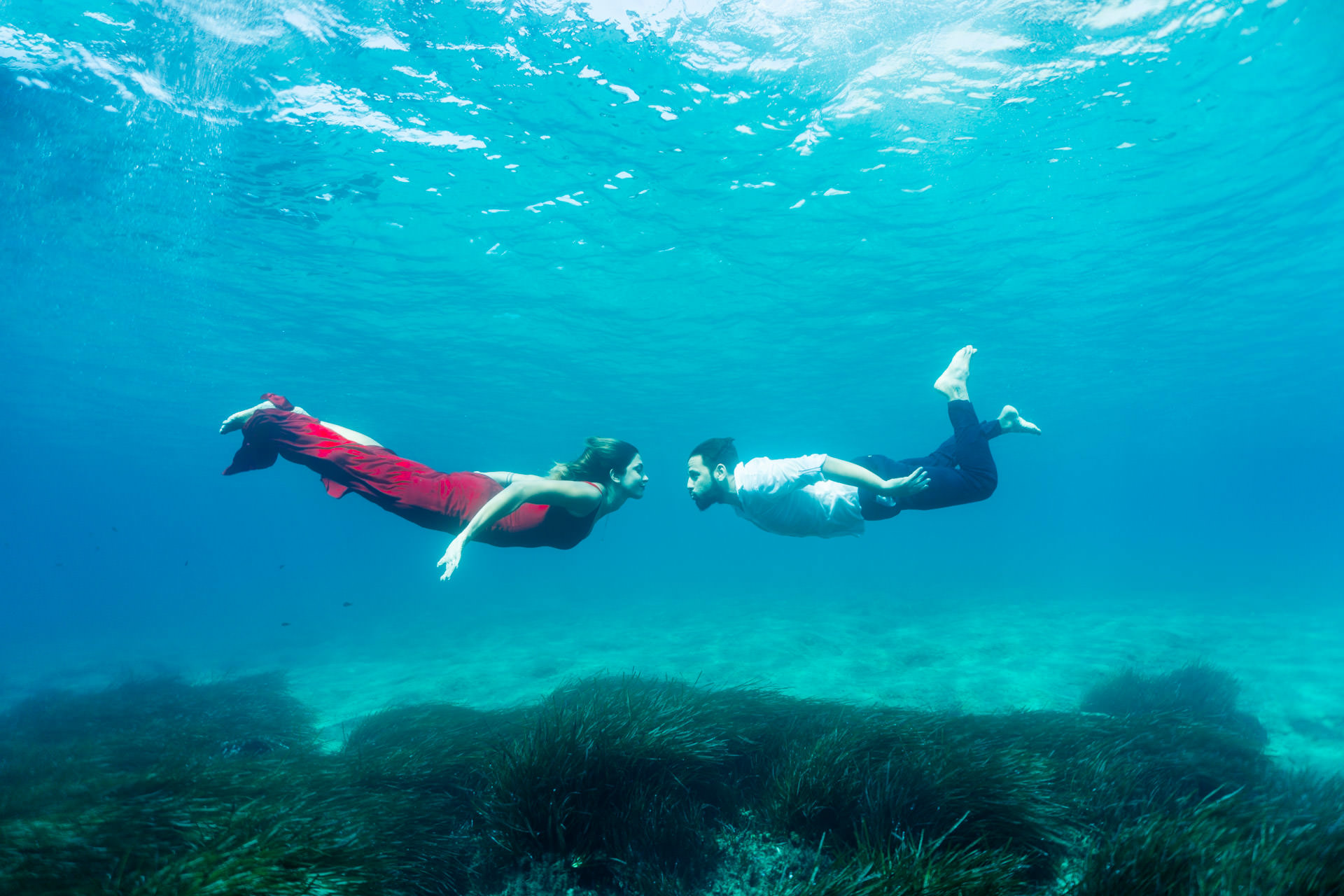 Underwater Photography in Crete, Greece - A special proposal
Underwater photography in Crete is a unique experience. Every photo-shoot in the sea is like no other. The absence of gravity creates a surrealistic love setting.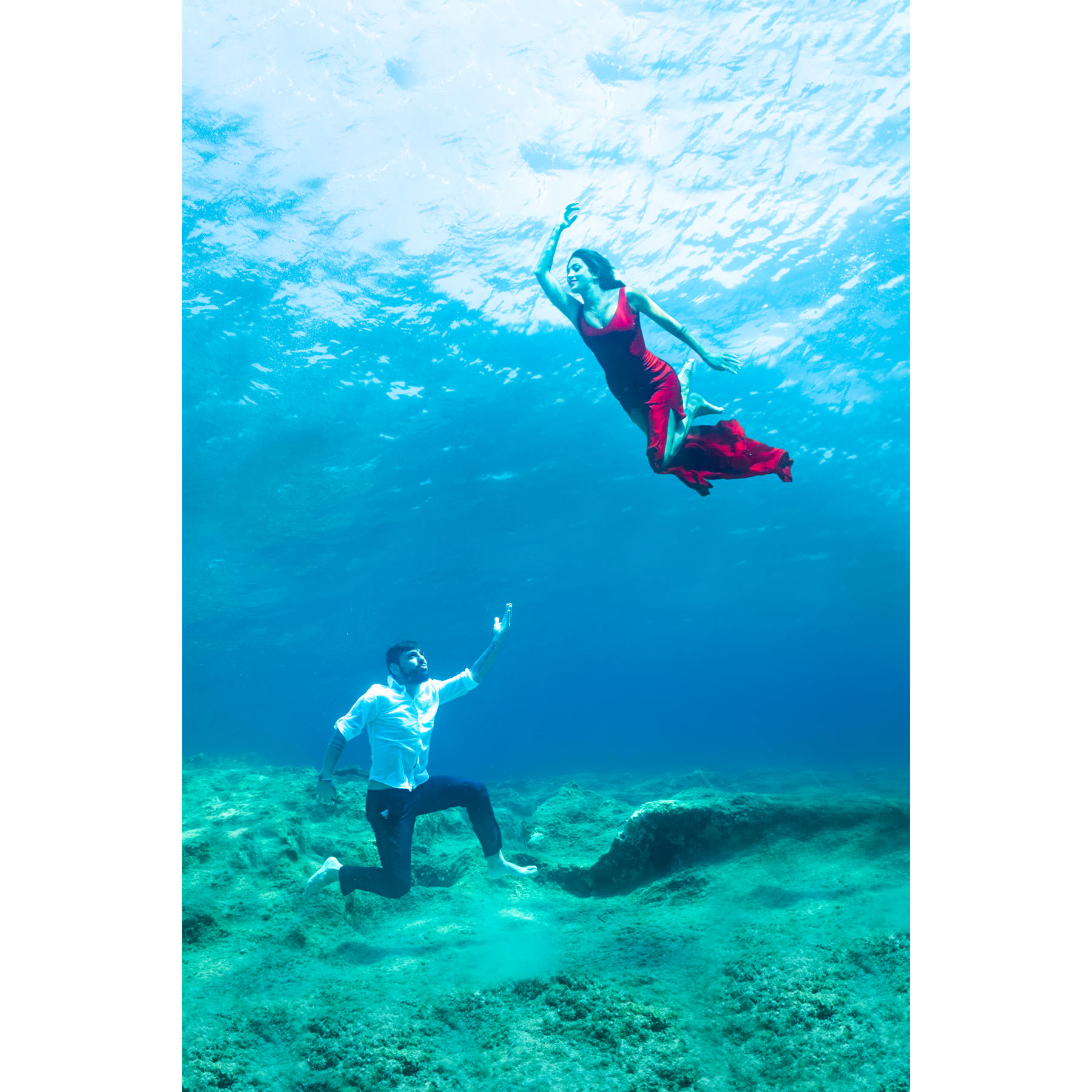 Sevag has decided to make the most special proposal to his beloved Sarin. They were travelling in Crete when an underwater photography session was arranged in an idyllic setting near Chania. Unexpectedly, he proposed to her underwater. It was a wonderful moment, which made me realize what a lover can do to express the love.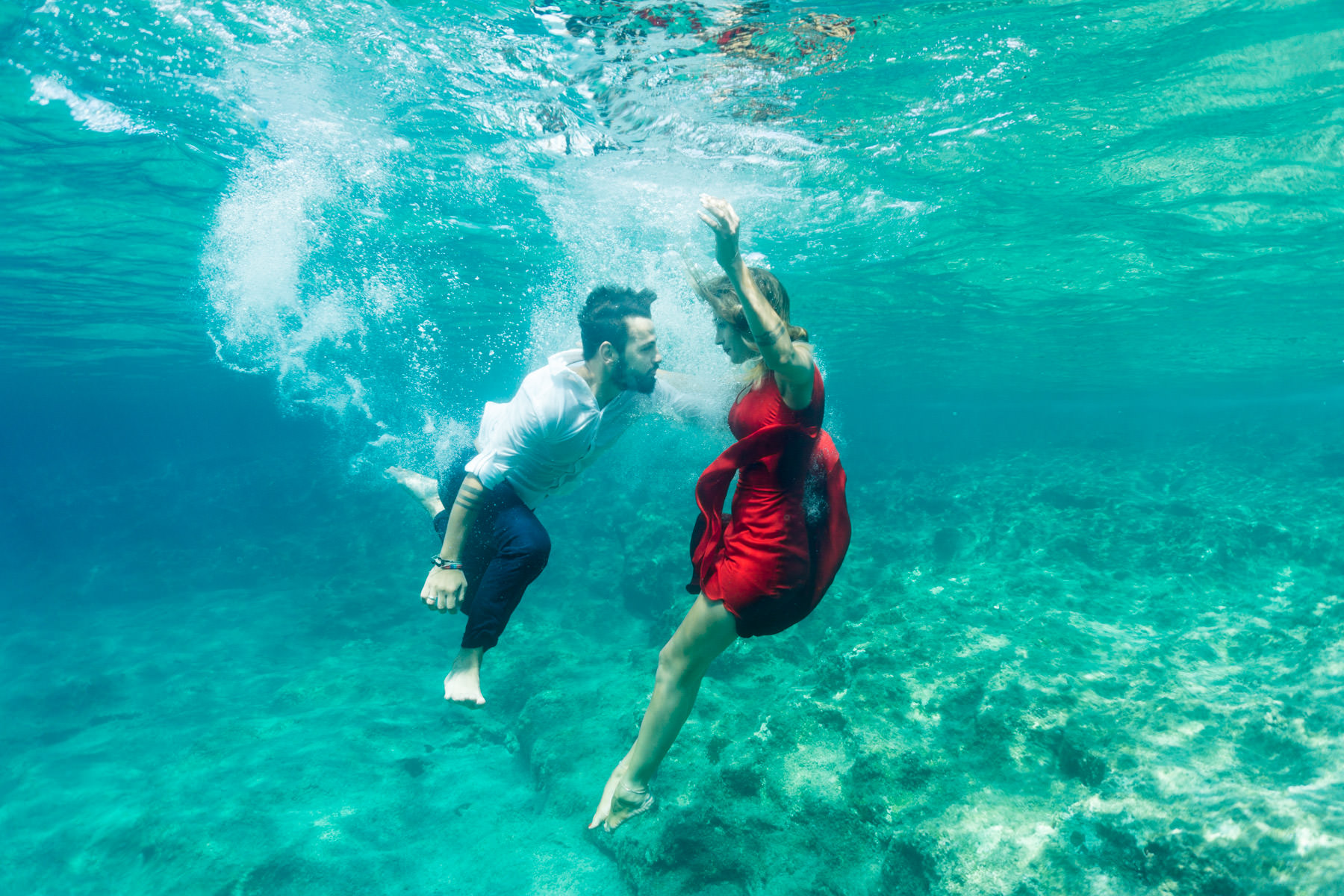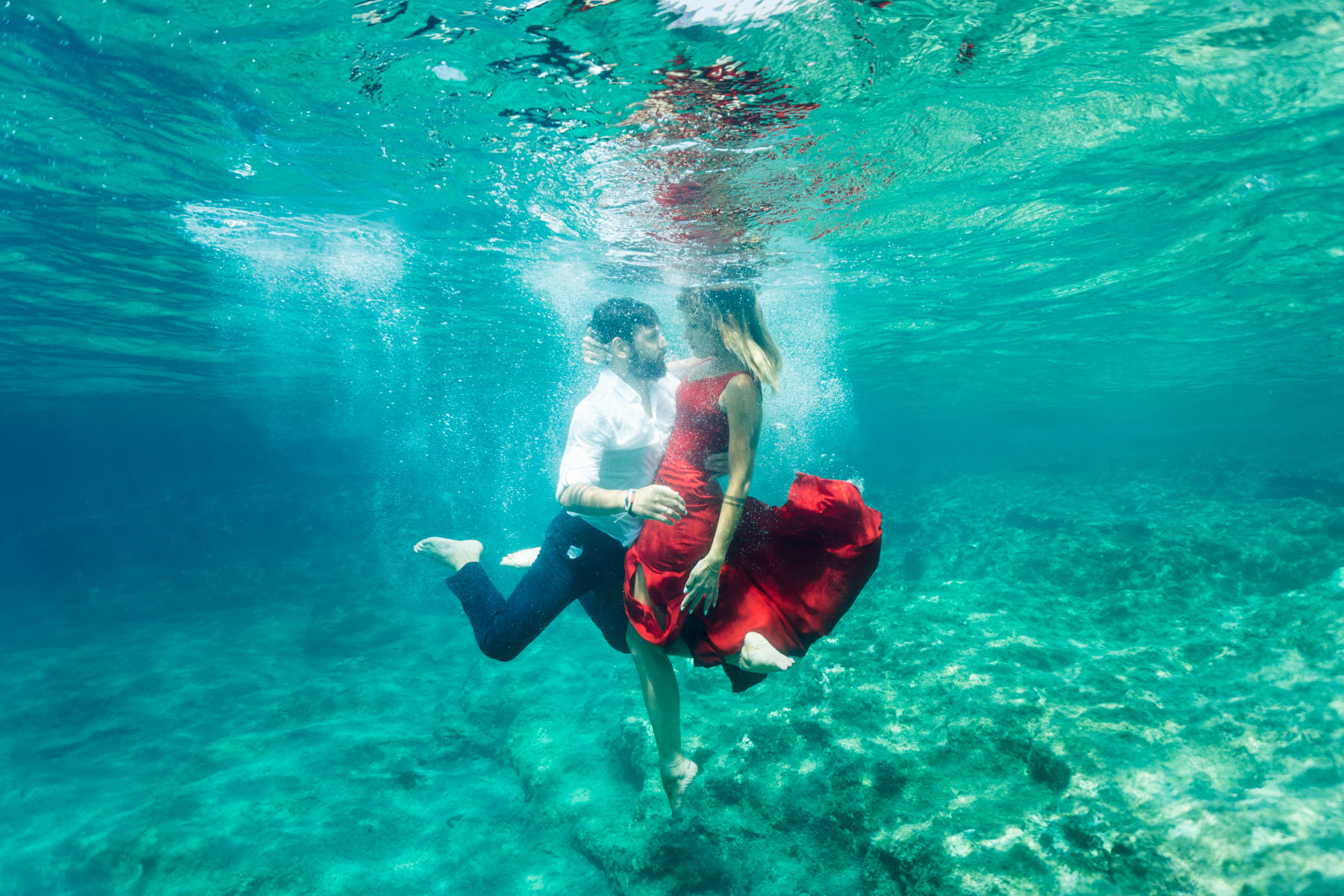 Some friends of mine wonder how difficult it could be to have such photos underwater. For example, how is that possible to stay breathless for the photo-shoot. The reality is that it is not that deep, as it seems in the pictures. In addition, everything happens in few seconds like an easy dive. The only requirement is that the photographer should dive first, stay there waiting for the action to happen and be the last to reach surface. A demanding procedure which I like a lot, since free diving is something I love to do.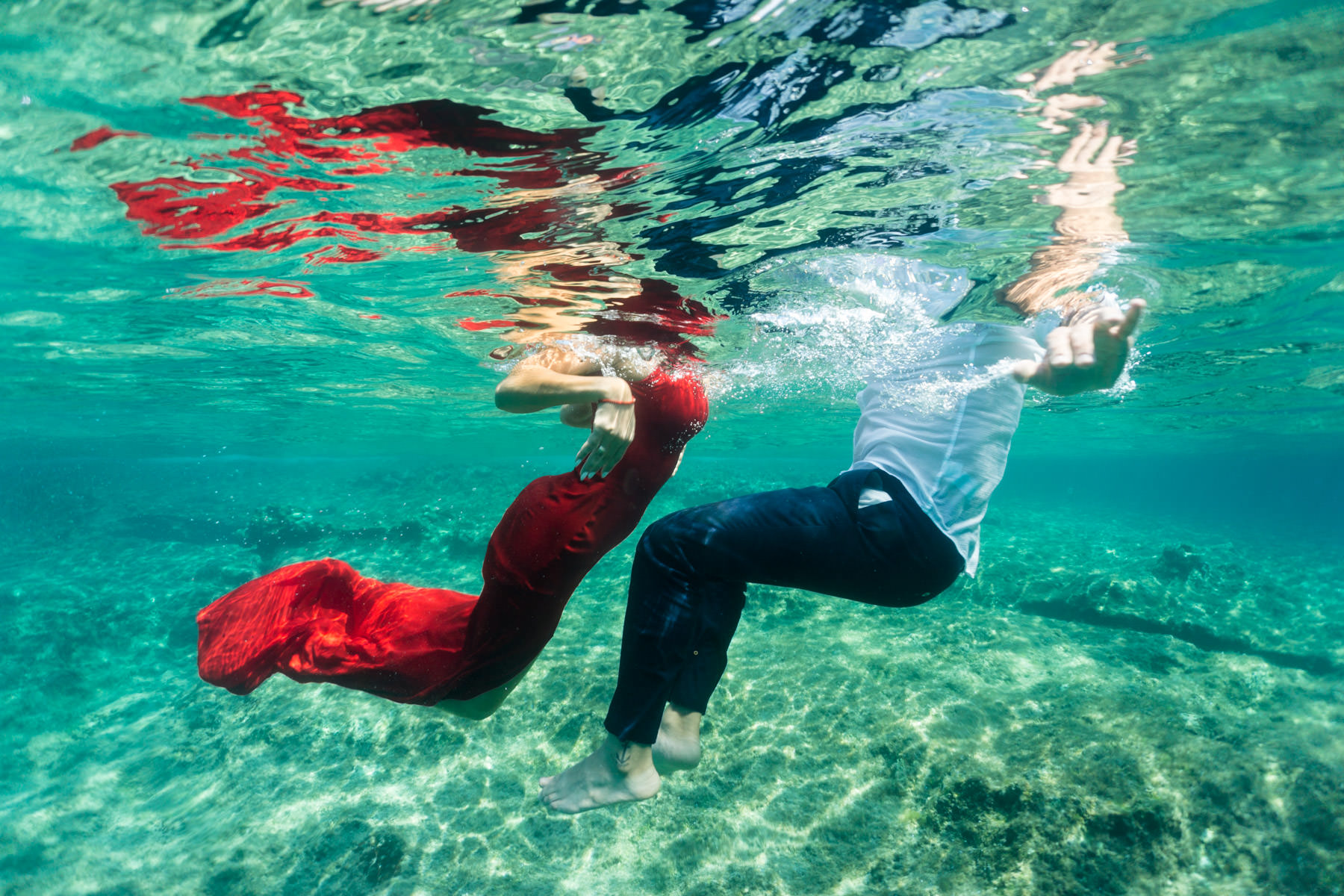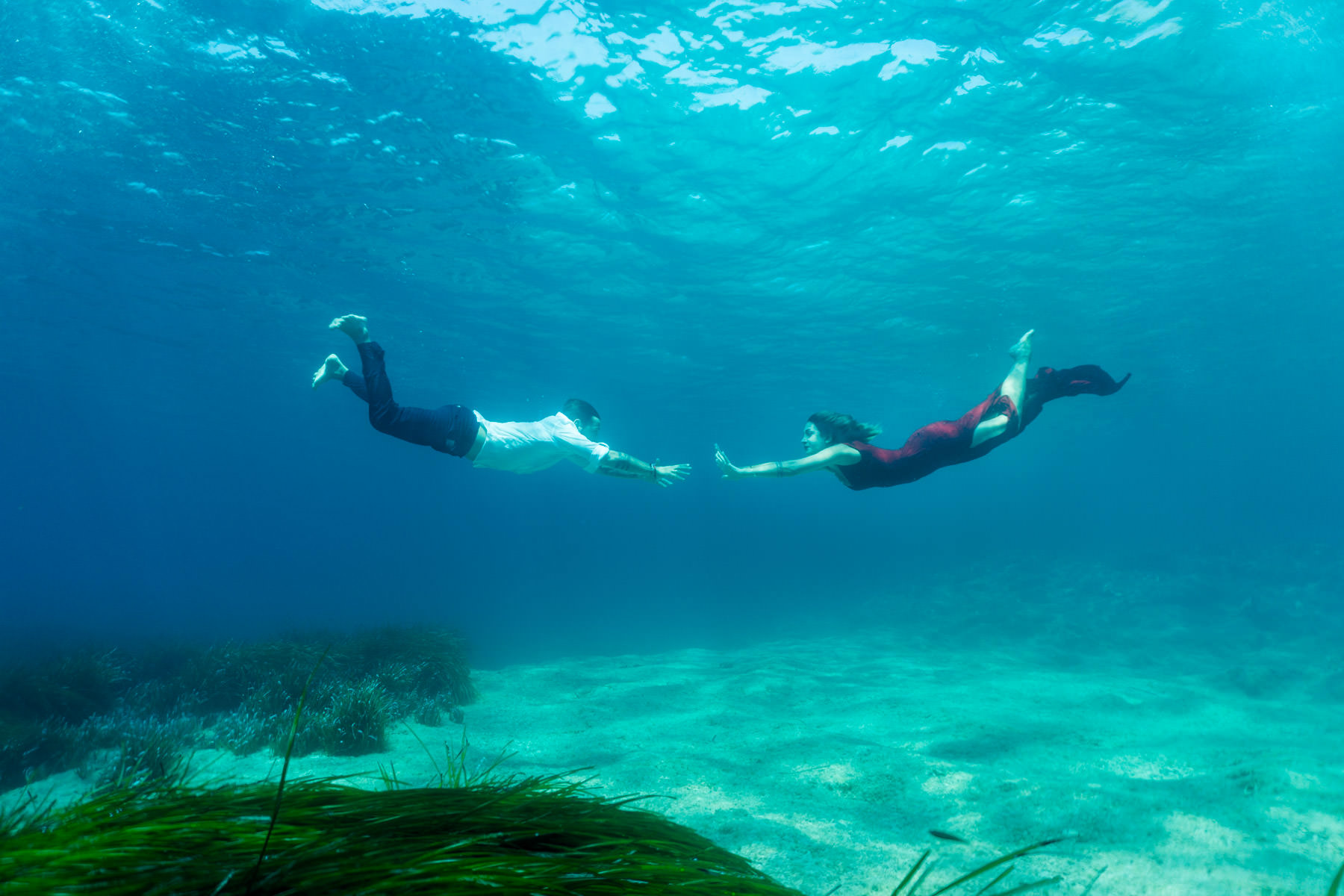 A FEW WORDS FROM SEVAG:
Sarin and I met at university, in a master class. We were friends back then... After a year, we met again in the mountains and soon we ended up dating. Next year, we got engaged in Nepal. Being travelers and having our unique way of living, I thought I should propose to my fiance in an unusual and unique way. With the amazing help of Antonis, I was able to do the most amazing proposal underwater. Not many photographers can do the underwater photography photo-shoot and after experiencing it, we realized how difficult his job was. The experience was amazing and Antonis made it easier. I can only say big thanks to you my friend for making this amazing proposal reality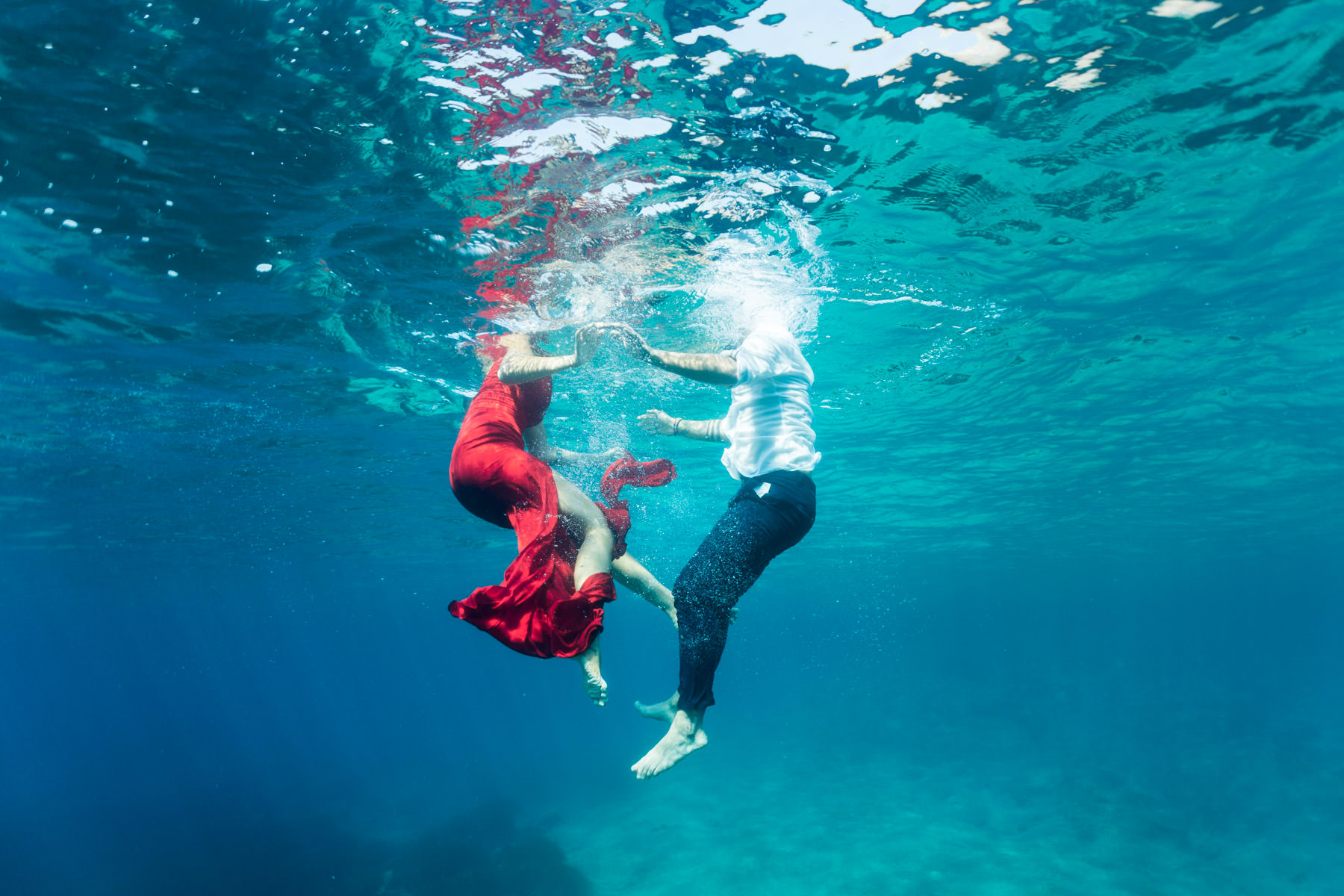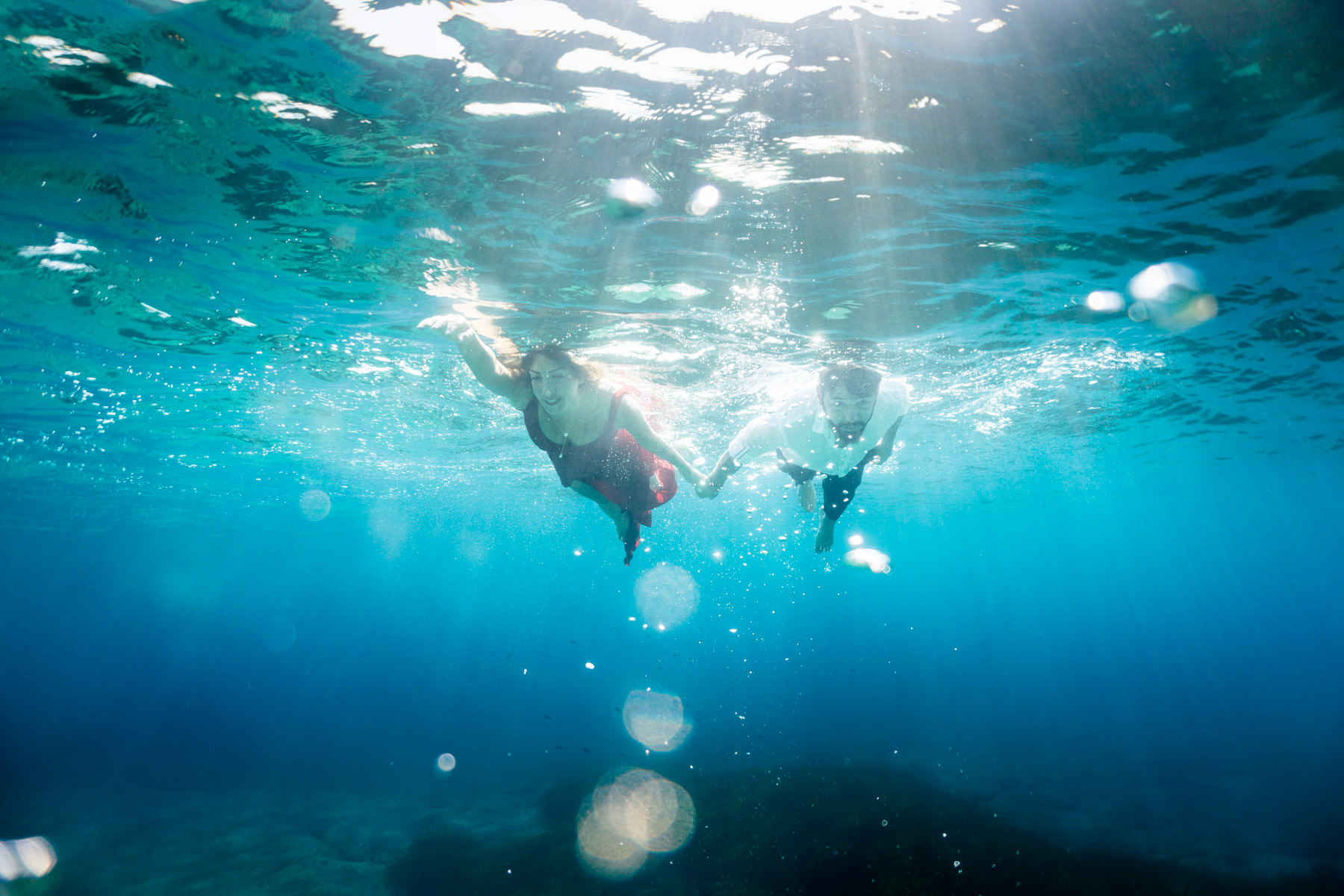 RELATED POSTS:
- Enjoy more underwater photos in the island of Crete
- A dreamy collection of portraits in Crete