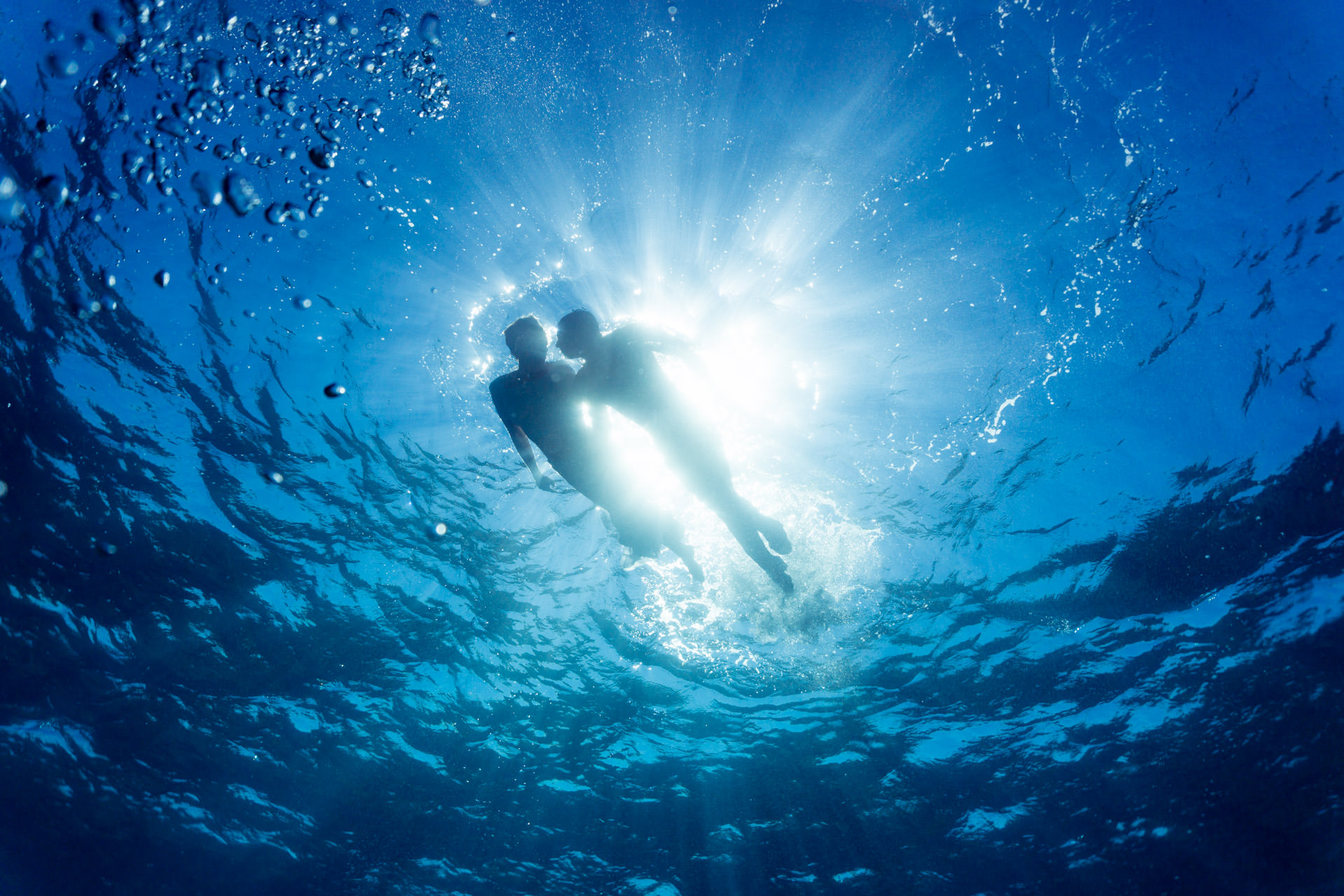 Full of love underwater portraits in Crete, Greece
Underwater portraits in Crete! As every Greek island, it is an ideal place for underwater portraiture and photography below the sea level. Everything is different there. A magical underwater world is revealed, where the colors, the light and the waves create a different setting every single time. Every beach and every seabed can create unique feelings.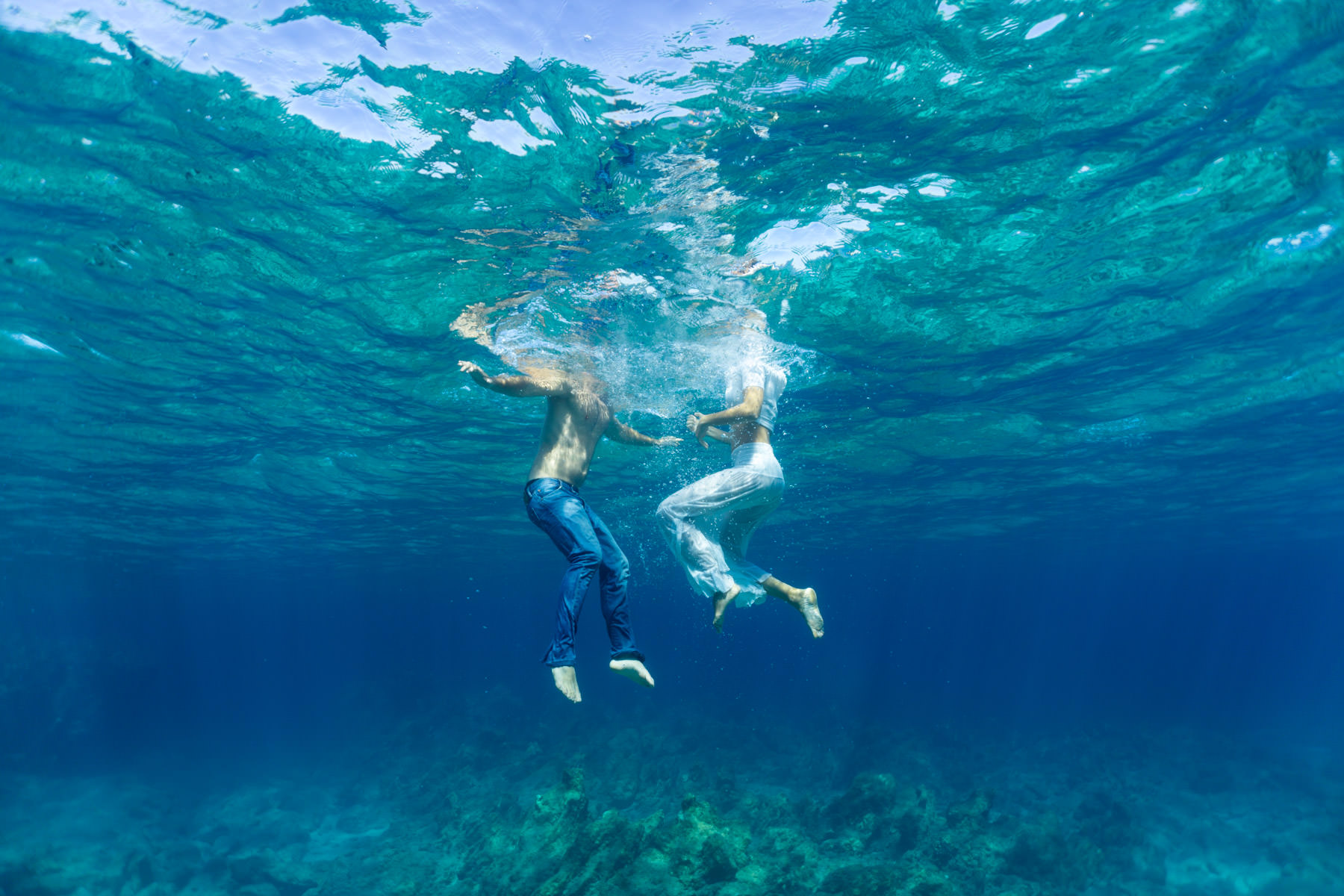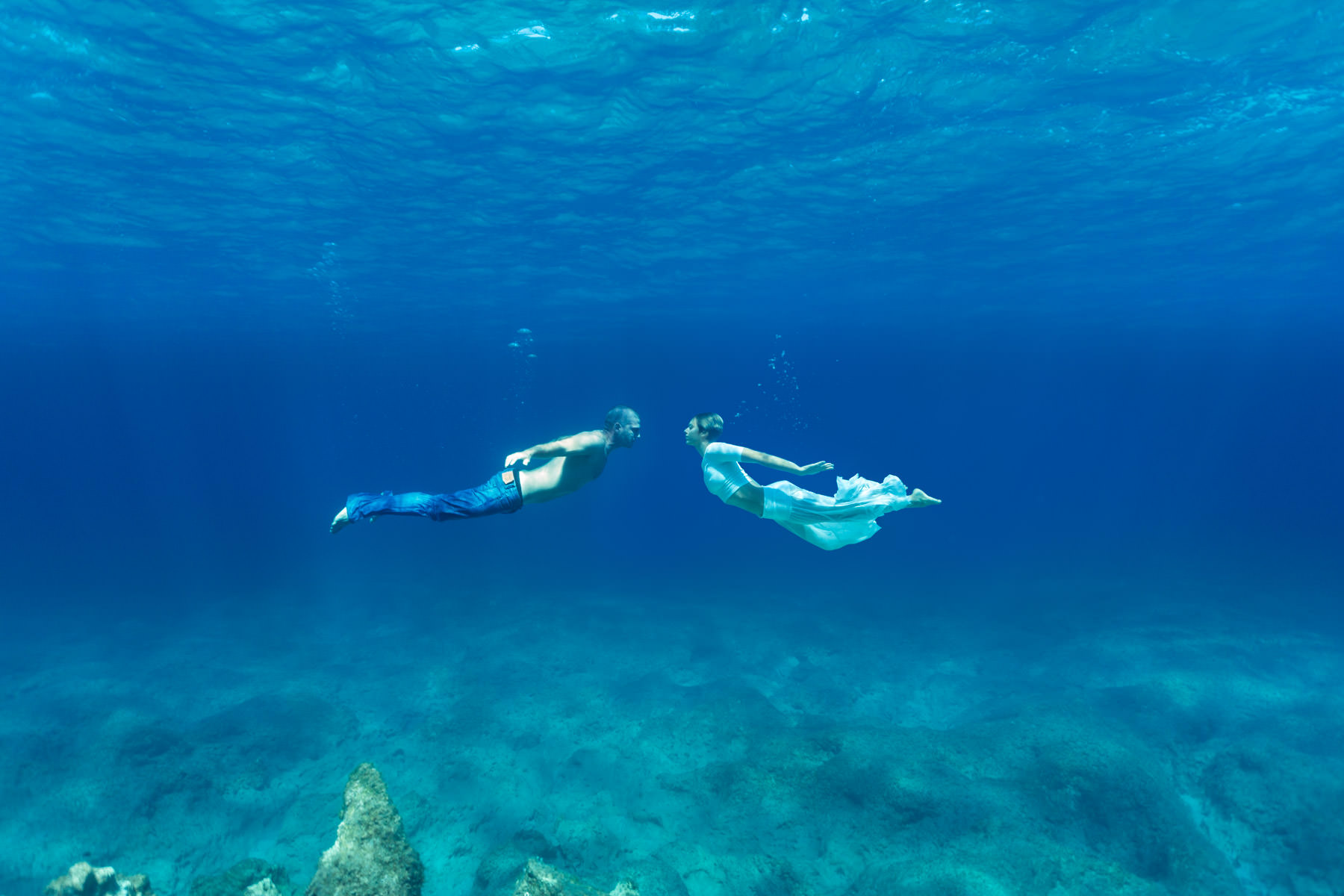 The options in Crete and generally in Greek islands (Santorini, Paros, Mykonos, Kythera), are too many. The access to the desired location can be achieved either by boat, from the sea, or from the beach. One can find many busy and many quiet places where underwater portraits and a photo shoot out of the water, for a couple, a family or a group can be combined. The water temperature in Greece is such that it allows staying for quite some time in the sea. Beaches like Balos, Elafonisi, Kedrodasos, Falassarna, Frangokastello, Loutro, Matala and Vai are famous all over the world for their beauty and they are ideal destinations for the visitors of Crete.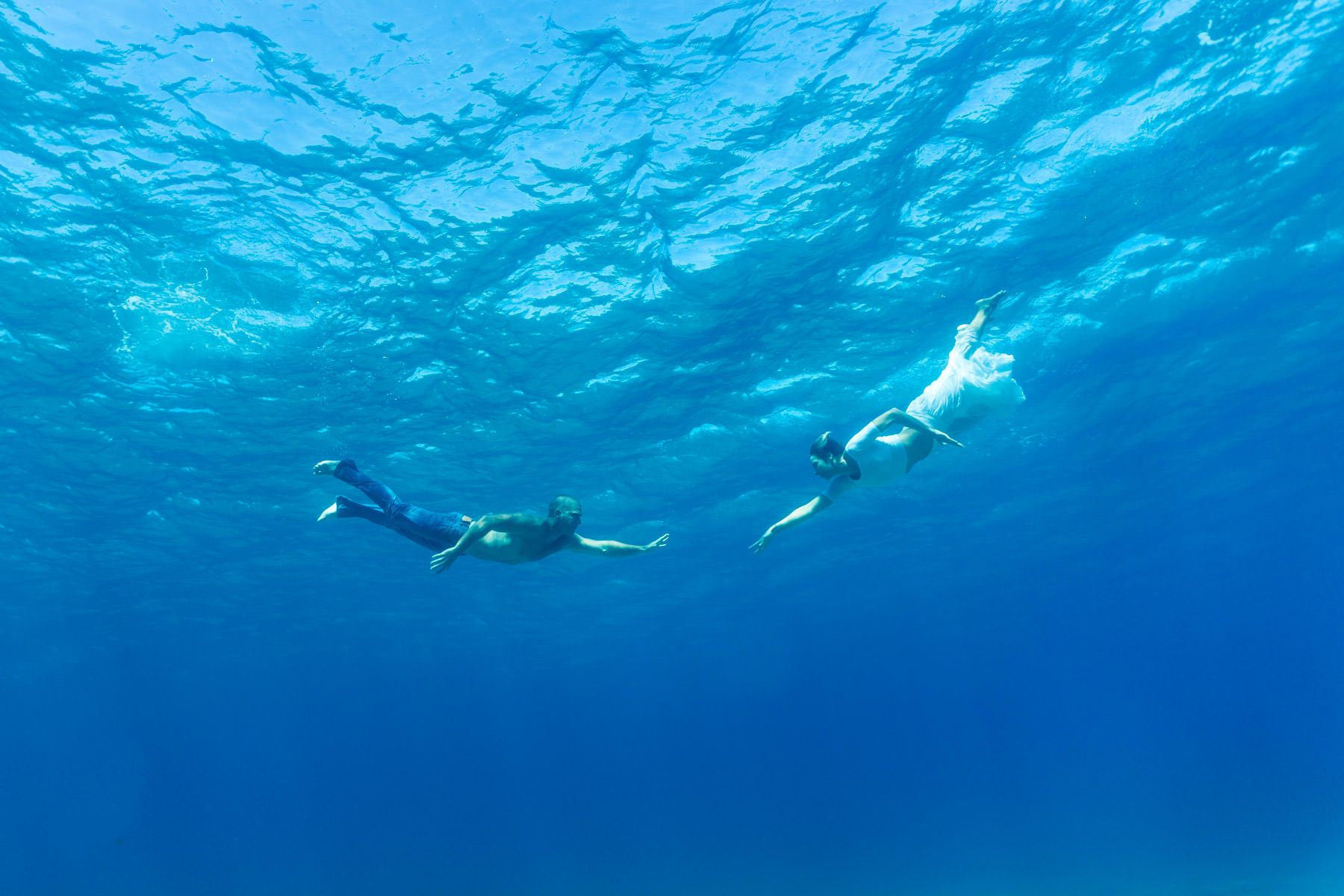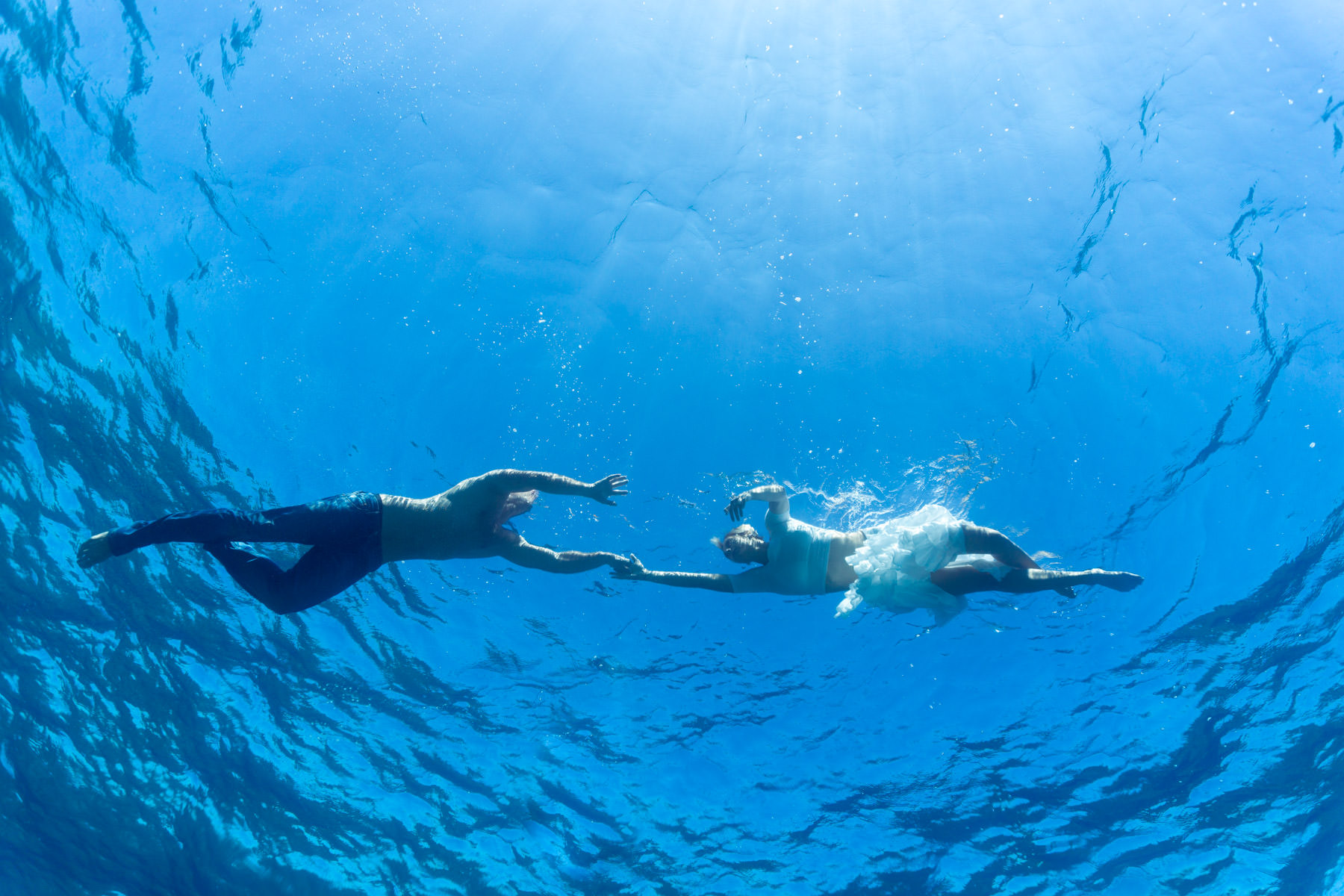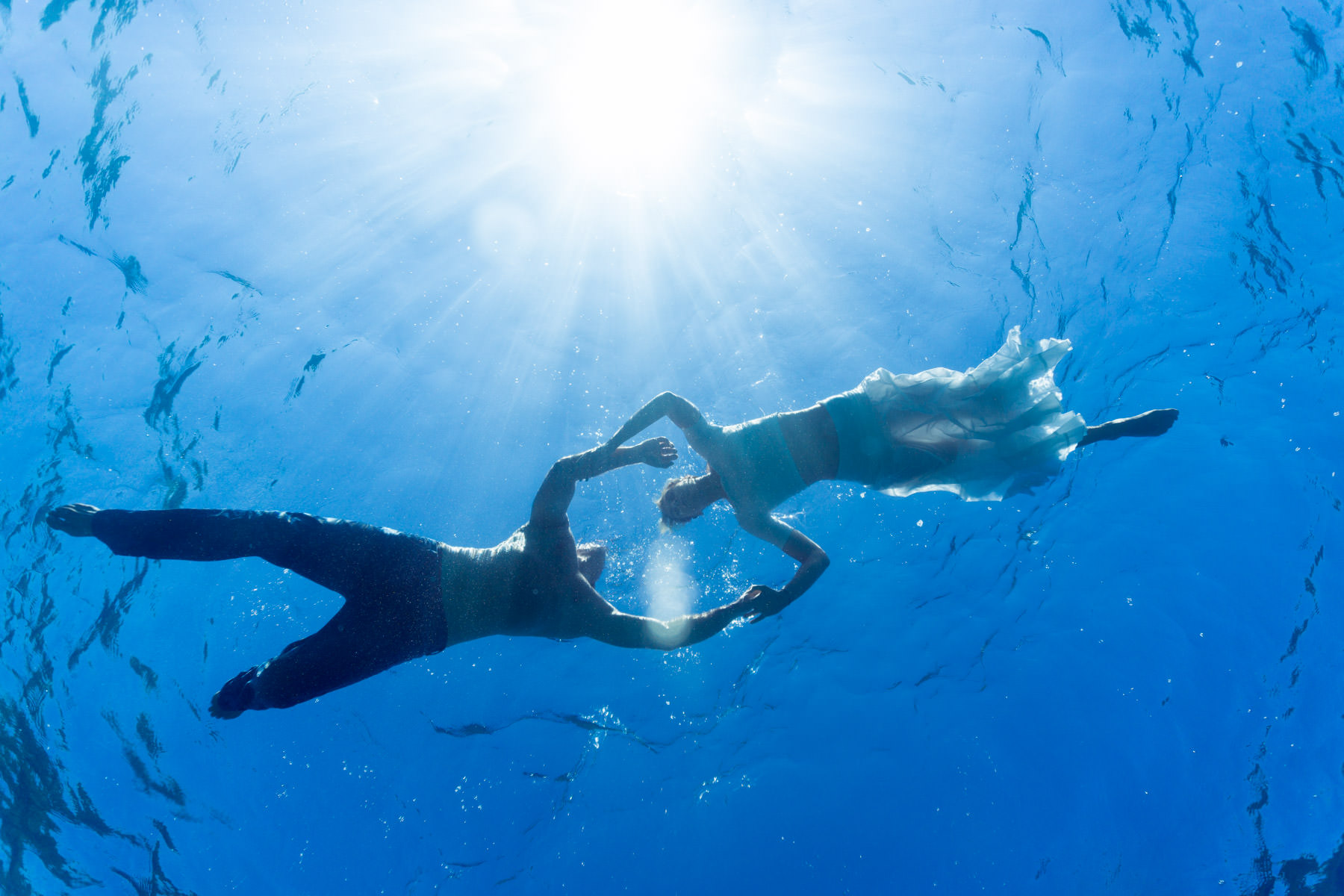 Underwater experience
For me, as a photographer, every opportunity for underwater portraits is a fun experience, because it combines my two favorite activities, photography and diving. The underwater world creates a new way of how things look, even if someone is not very deep in the water, since the silhouettes and the light together with the lack of gravity contribute to a dreamy situation. What I ask from the "heroes" of the pictures is to get synchronized with each other, in order to get a rewarding result.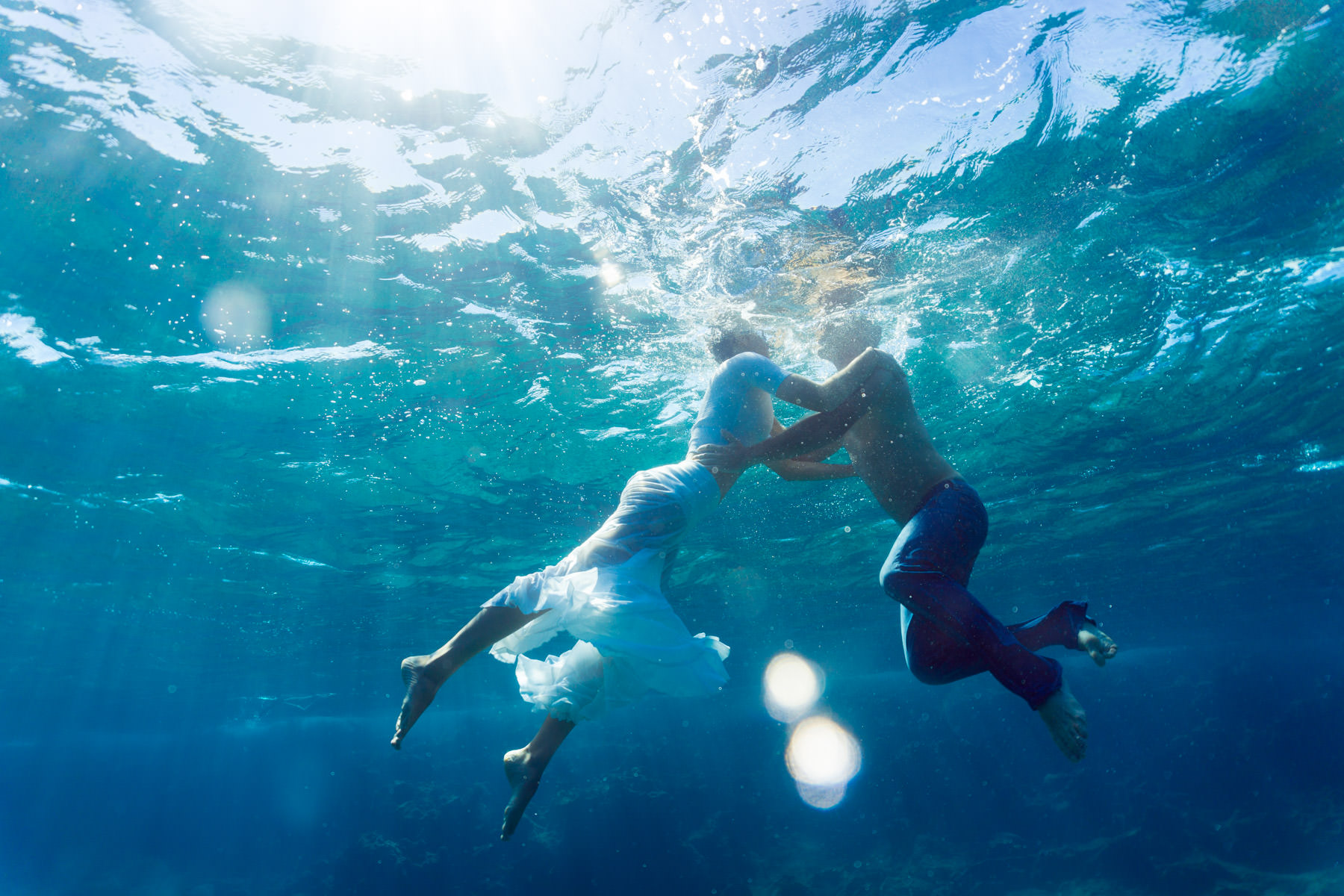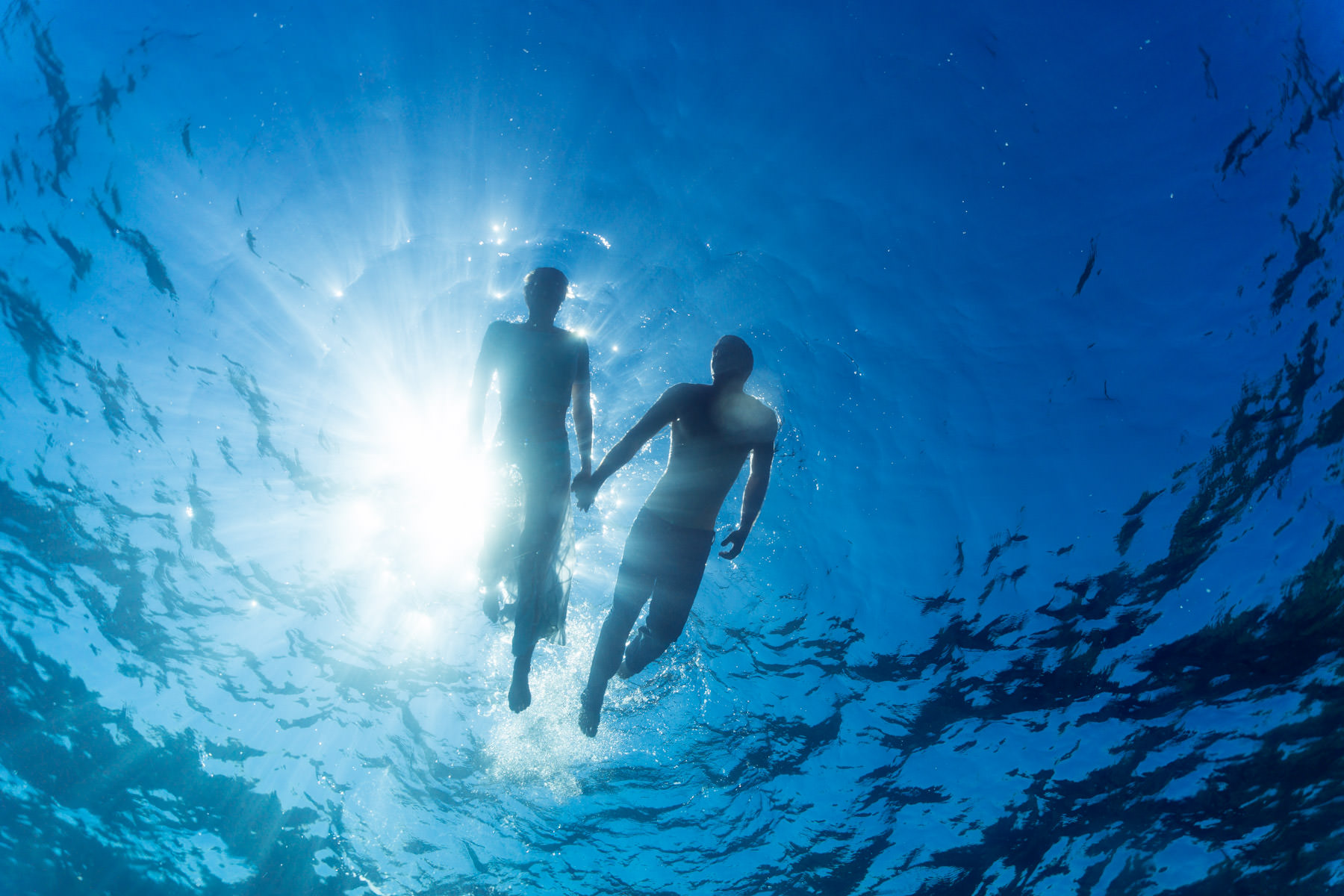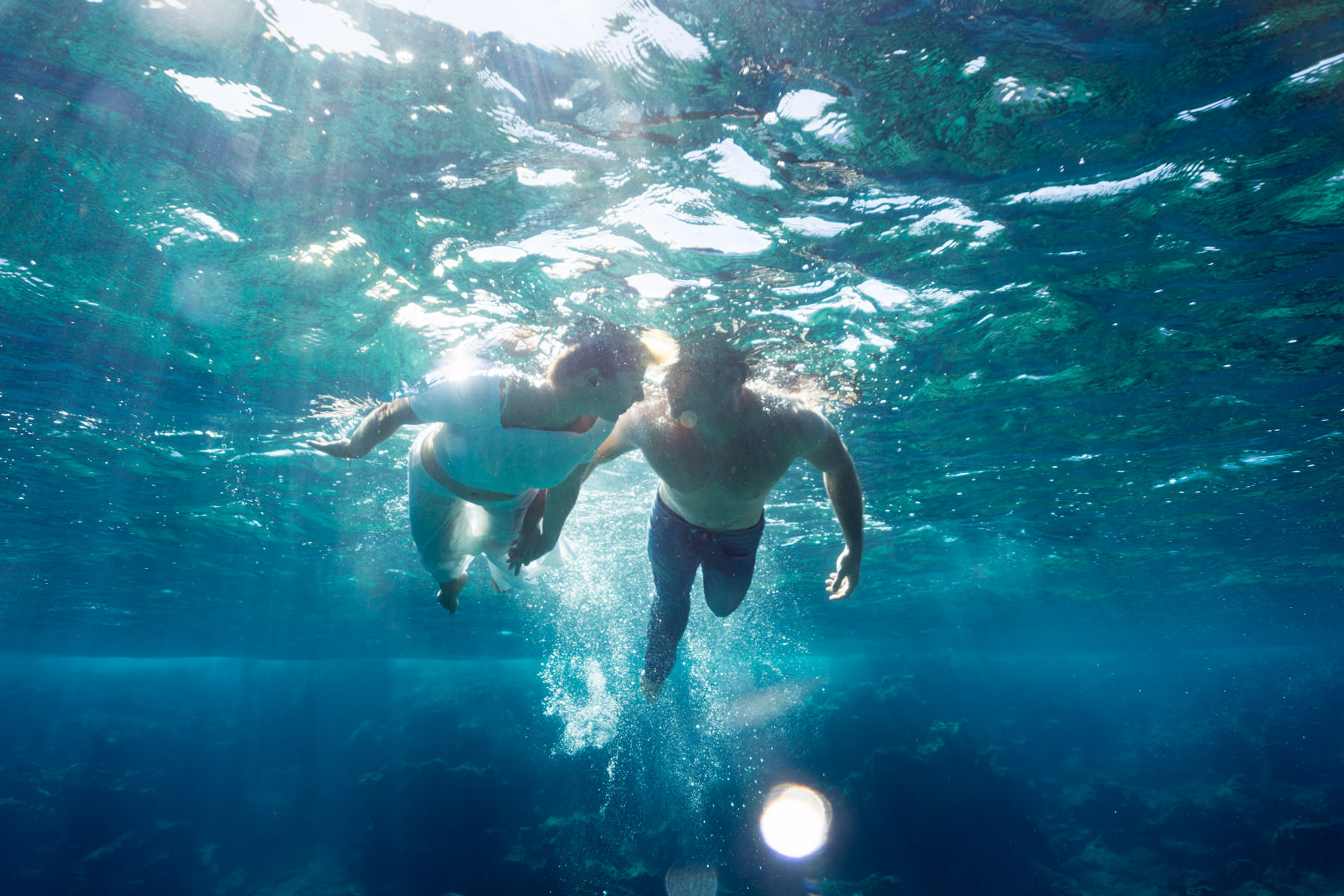 Anyone who chooses to have a photography under the sea should be ready for a magical experience very different from those that we are used to. Images of happiness and relaxation can be easily captured by choosing the appropriate location. Either above or below sea level, the landscape is fascinating and invites you to enjoy it!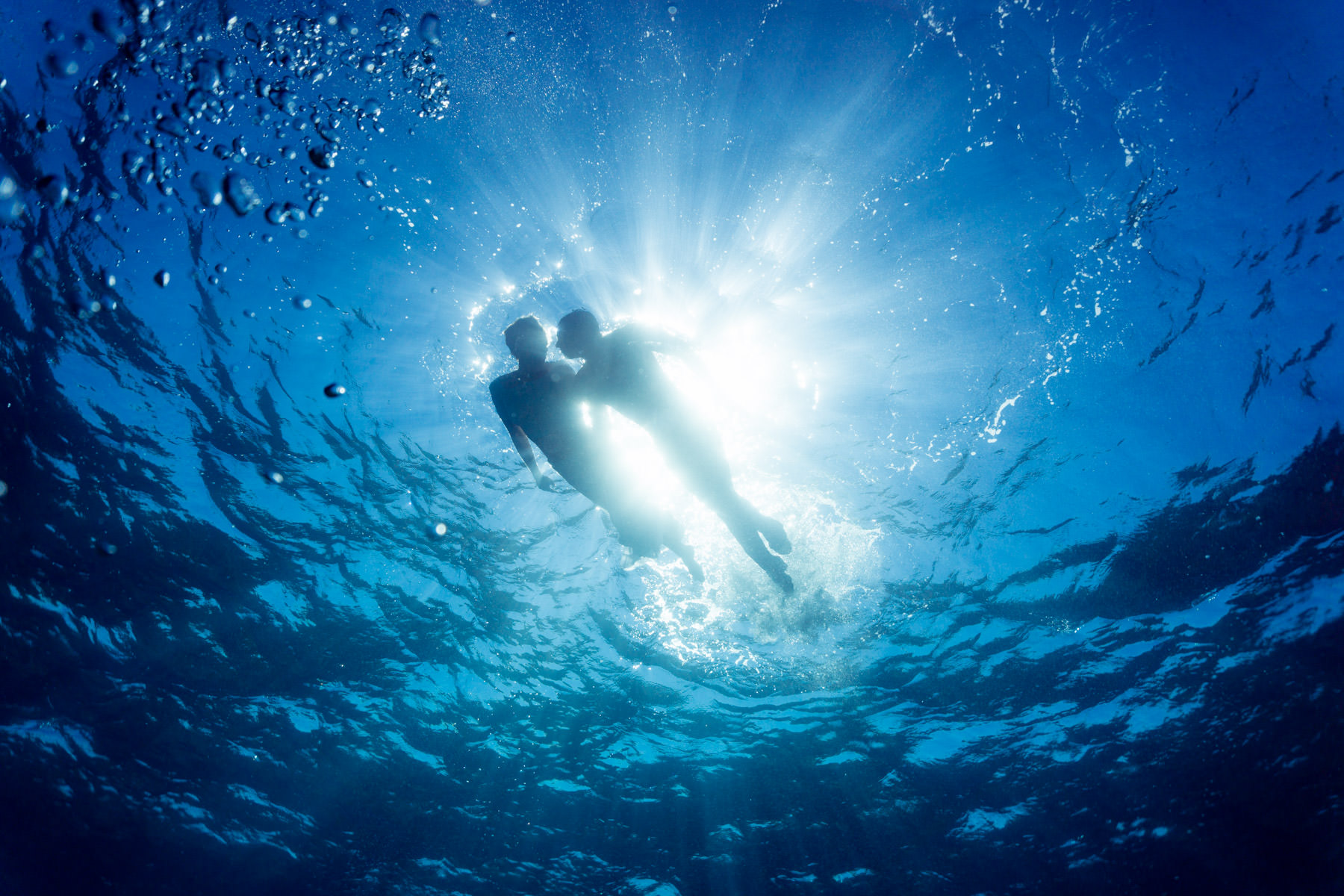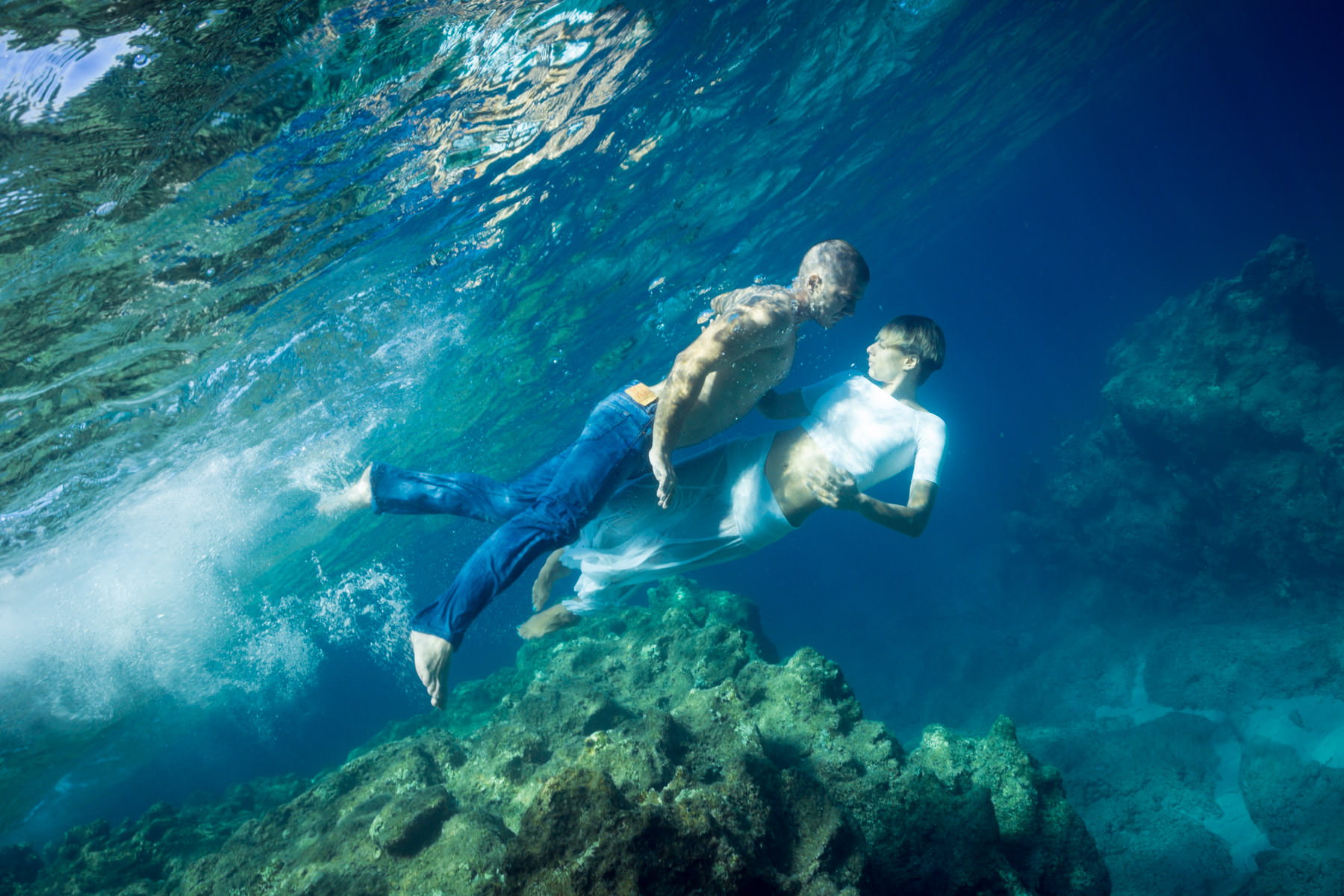 RELATED POSTS:
- An underwater proposal in Crete!
- Sunset portait session on the land!